check out these new 'call me by your name' set photos
Featuring Armie Hammer with a lizard.
via Imgur
Call Me By Your Name is the gift that keeps on giving. The queer romance has been out for over four months now, and we're still being treated to fresh delights. The film will premiere in South Korea on Friday and, as a result, new promotional material is entering the world. Sony Pictures Korea recently released never-before-seen photos taken on set. They're an exhilarating glimpse at just how luxurious filming in Crema, Italy was. Everyone looks like they're existing in a permanent state of leisure. Our personal favorite is Timothée and Armie chilling at a table between takes. Off-duty Timothée is wearing baggy grey sweatpants we're sure Elio wouldn't be caught dead in. The photo also destroys some of the glossy perfection the film delivers. Thanks Armie's pasty thighs.
The promotional push for Call Me By Your Name in South Korea has also been filled with stellar original art. Korean artist Son Eunkyoung created watercolor posters that are just as beautiful as Oliver and Elio's love story. While the Korean translation of the book features a gorgeous pastel painting of Elio and Oliver hanging by the pool. The scene is both delicate and heavy with sexual tension. And Armie and Timmy are still doing interviews together, revealing more and more details about the filming process. For example, Armie was actually on the other end of the phone — in another room on set — during that gut-wrenching final scene. Oliver and Elio's love didn't last forever, but it seems like the Call Me By Your Name fervor surely will.
Check out the photos below: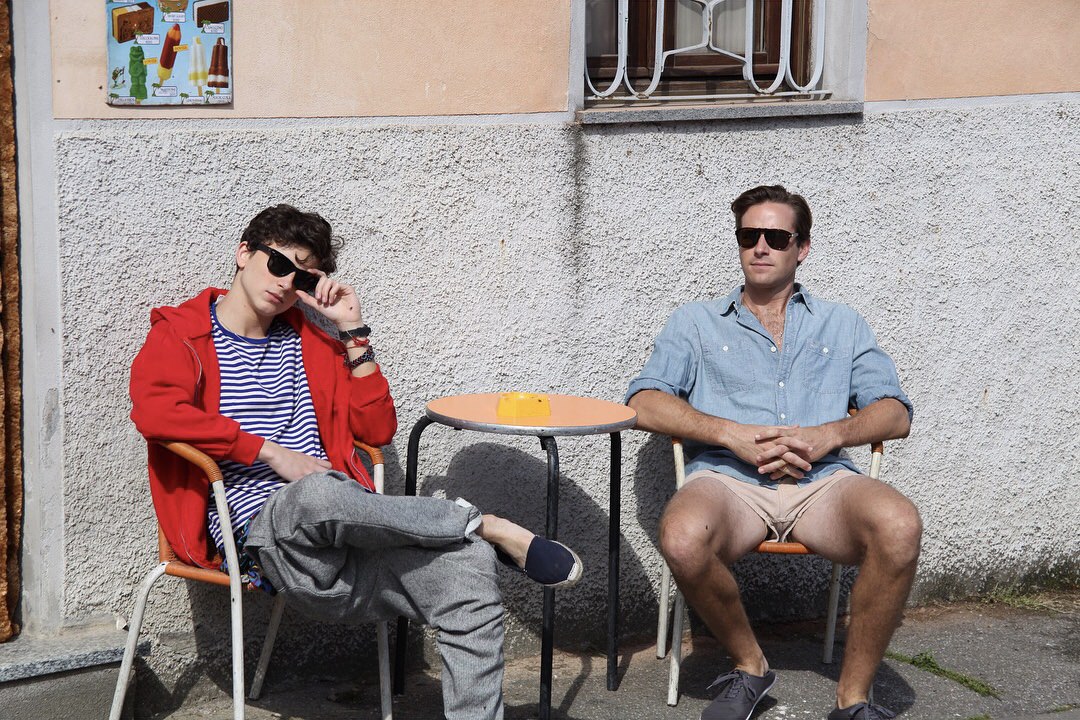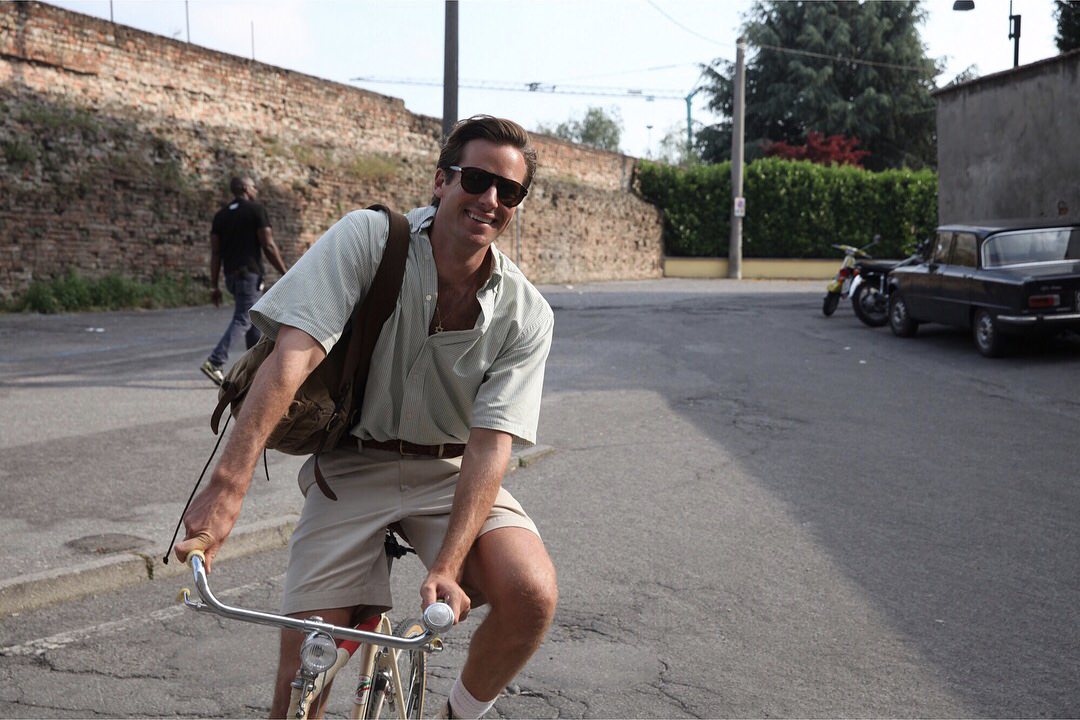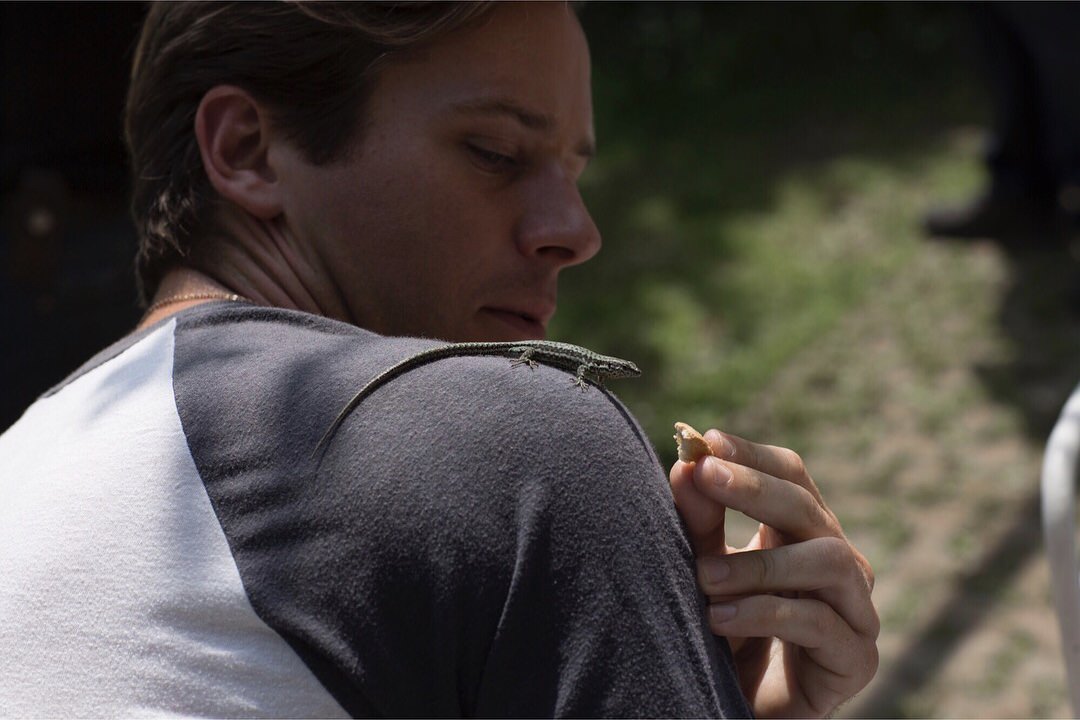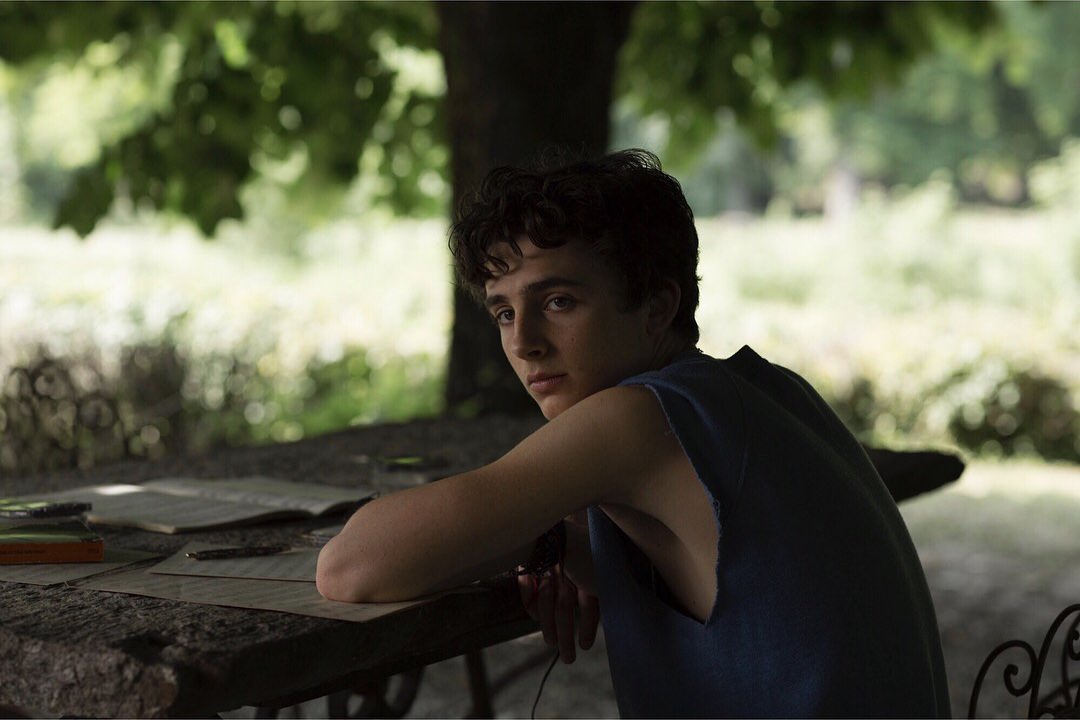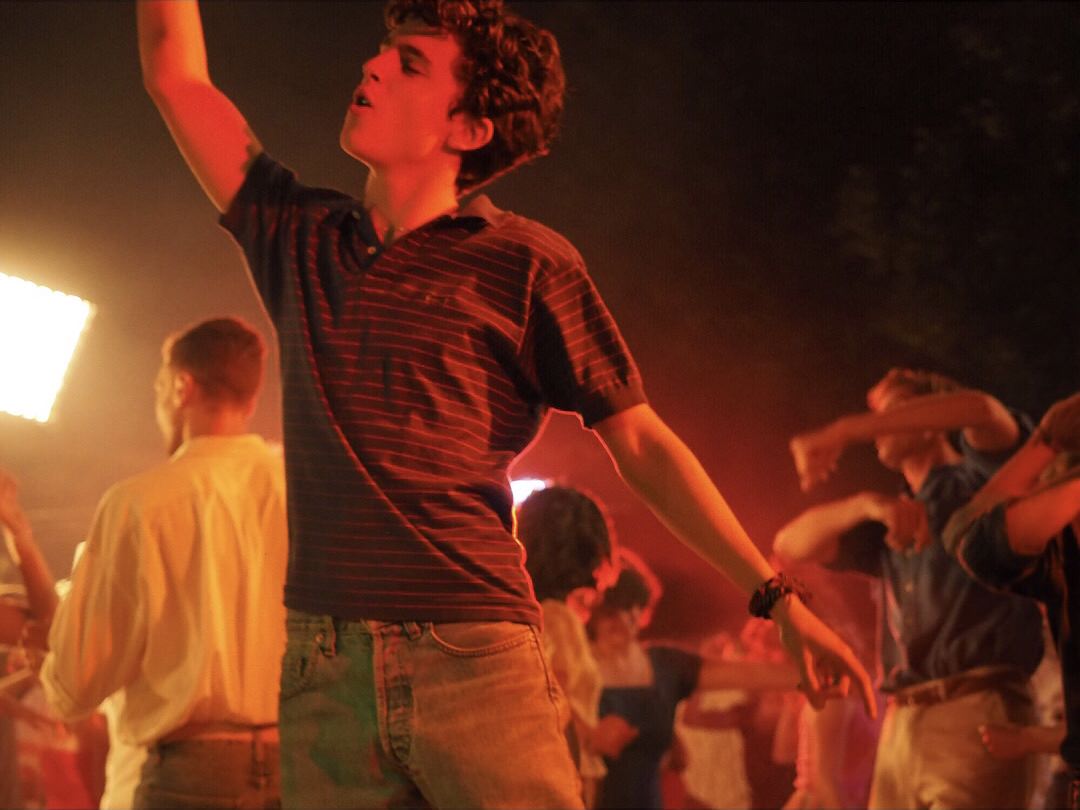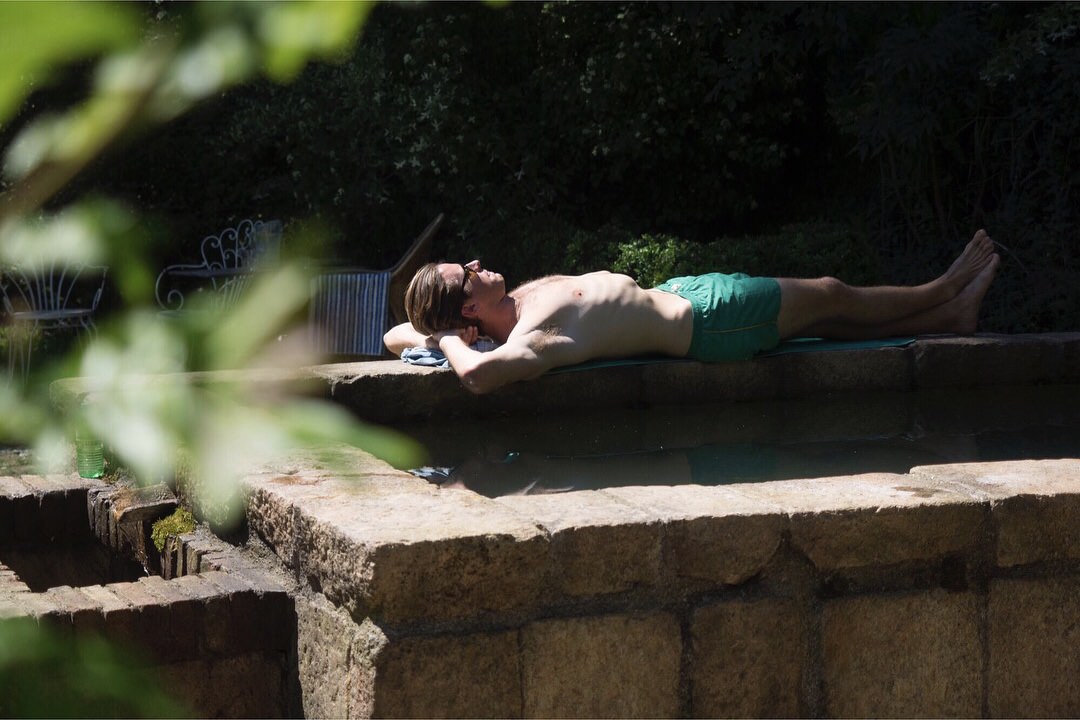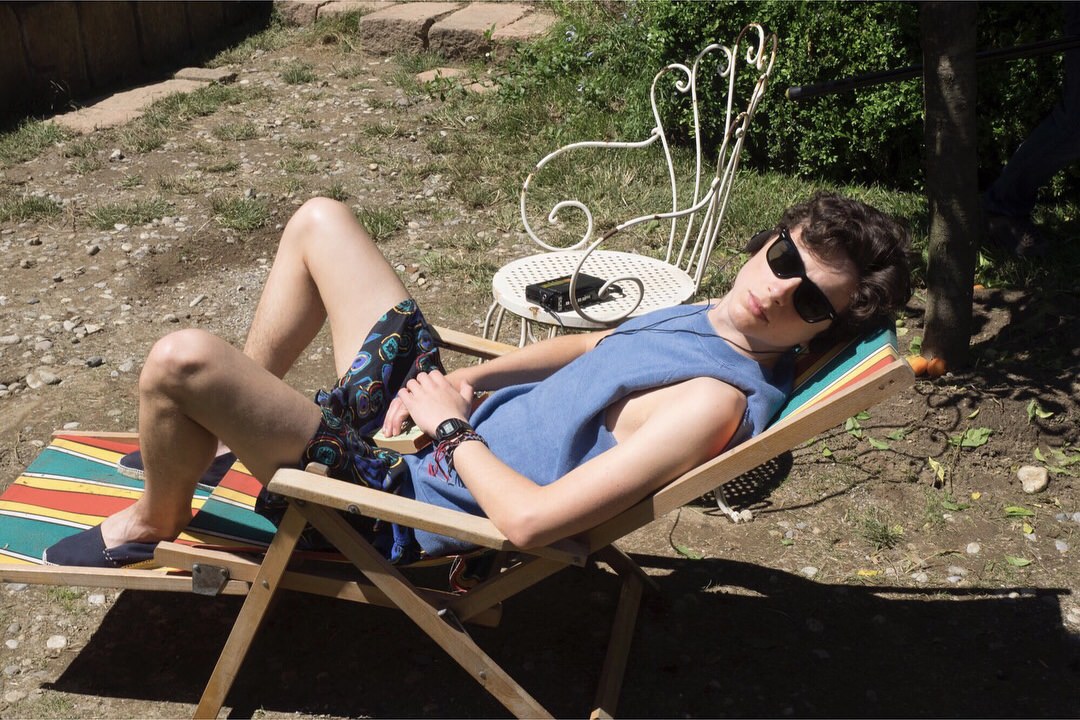 All images via Imgur.