Balenciaga, Vetements, Gucci. Photography Mitchell Sams.
what your favourite fashion label says about you
We looked past the numbers in the Lyst Index, and dreamt up the archetypal fans of today's most sought after brands
Balenciaga, Vetements, Gucci. Photography Mitchell Sams.
Every quarter, the arrival of the latest Lyst Index -- the data-reliant line-up of fashion brands, ranked by their popularity with people who actually search and buy their stuff -- stirs up plenty of conversation among fashion critics. Will Alessandro Michele's Gucci claw back the top spot from Demna's Balenciaga? Will that pesky influence of streetwear permeate the list again this time around?
The success of some feels inevitable; Balenciaga and Gucci fighting for the top spot surprised nobody, but the appearance of other brands on the list -- the same ones popular fashion sites claimed had already had their moment, or declared dead -- seemed to come out of nowhere. If anything, these lists often show that the fashion press know less about what goes on out there than we might have initially thought.
The common denominator here is that all of these brands have spawned cultures of their own in 2018. It's easy to separate the Off-White hypebeast from somebody invested in Piccioli's re-upped romantic legacy at Valentino -- these bad boys aren't all one and the same. Not only do their wardrobes look different, but they hang out in different spots, soundtrack their lives with different kinds of music, and spend their spare time jetting off to different holiday destinations. Here, we pick apart the latest Lyst Index and picture the lives of the die-hard fans that got these brands there in the first place.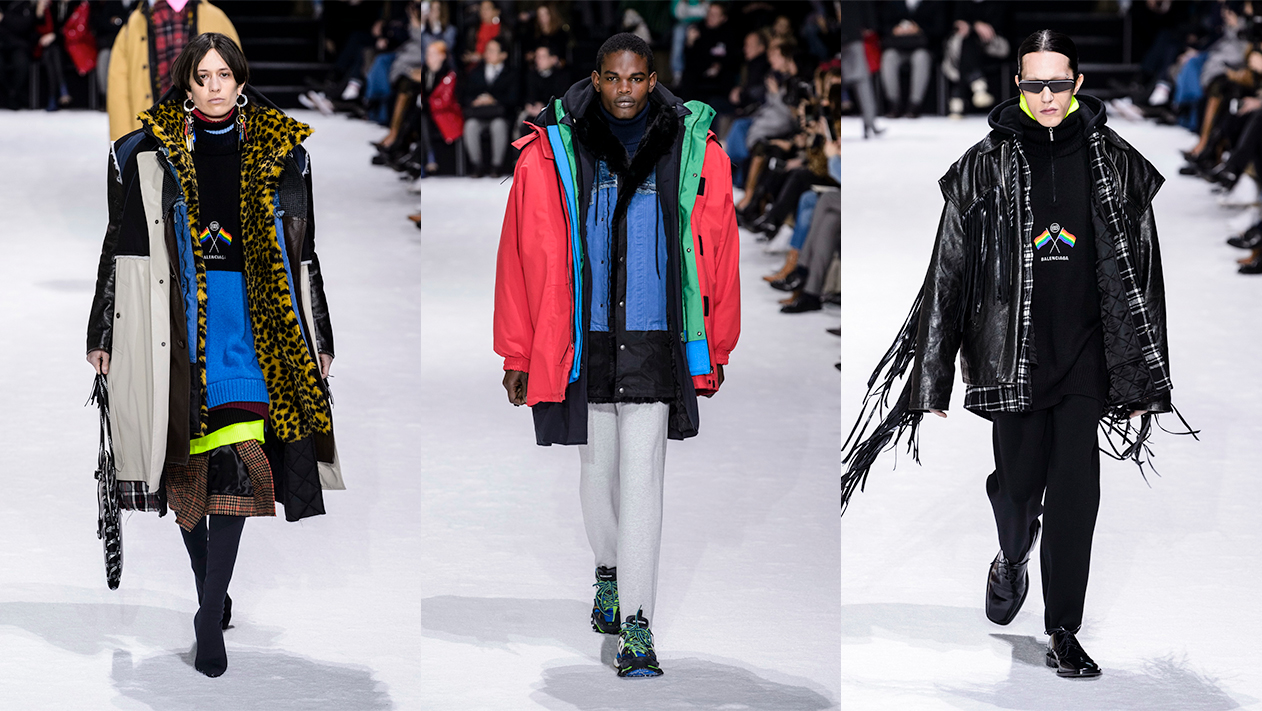 1. Balenciaga
Under the helm of Demna Gvasalia, fans of the world's hottest Parisian fashion house are the kind of people who seek out illegal techno raves rather than bougie fashion parties -- but would turn up to either dressed top-to-toe in next season's trend. They stay up late, solely drink spirits and wear trainers and teeny sunglasses at every possible opportunity. During working hours, you can spot them rocking up to the office in day-glo tights and six shirts layered on top of each other. When it comes to unwinding, the Balenciaga fan, quite simply, doesn't: Gvasalia has created the ultimate 24/7 uniform for them, and it deserves to be seen at all hours of the day.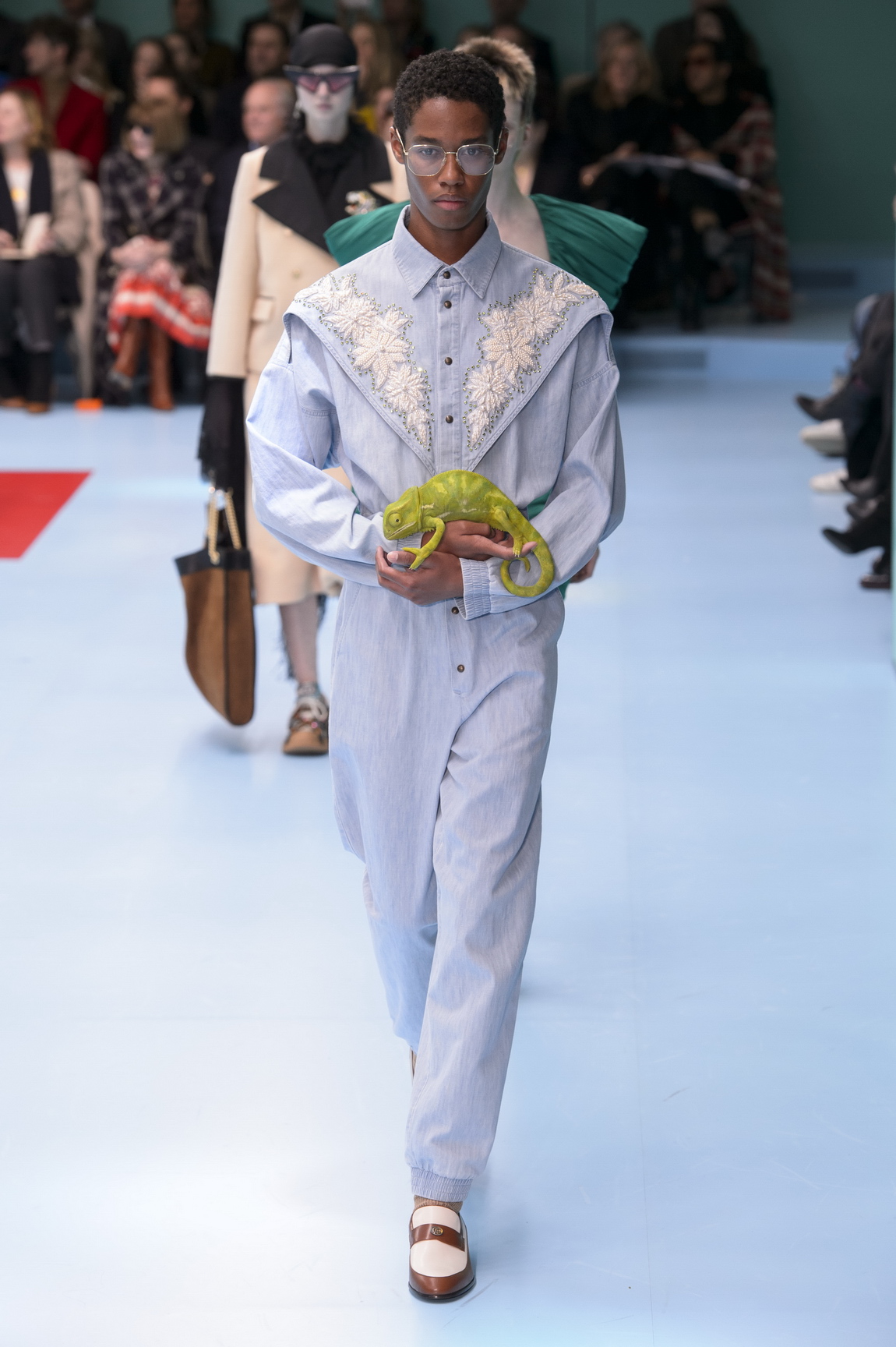 2. Gucci
Instead of hitting the club in their finest clobber, fans of Michele's Gucci can be found in their finely decorated sitting room on a Saturday night, reading a beat up copy of Susan Sontag's Notes on Camp in a boldly upholstered rocking chair: book in one hand, severed head in the other. When they do go out, it's to a low-key karaoke party with close friends, where fancy dress is encouraged. They're the zany intellectual outcast, who's terrifyingly cool without ever trying to be.
3. Vetements
Even in the face of streetwear naysayers, Vetements fans are unwaveringly loyal, and have a keen eye for off-kilter trends that their friends will try to channel into their own wardrobes, albeit with a much smaller budget. They have a kind of cocksure, unwavering confidence that makes them the envy of their much more modest friends, and don't mind being stared at on public transport. The music they listen to is either so obscure that you can't find it on Spotify, or so ubiquitous that it's been relegated to the pop cultural cupboard due to overexposure. They're good fun, loud, and like to holiday in either Tbilisi or Zurich, but by the time you book your flight there they'll have moved on.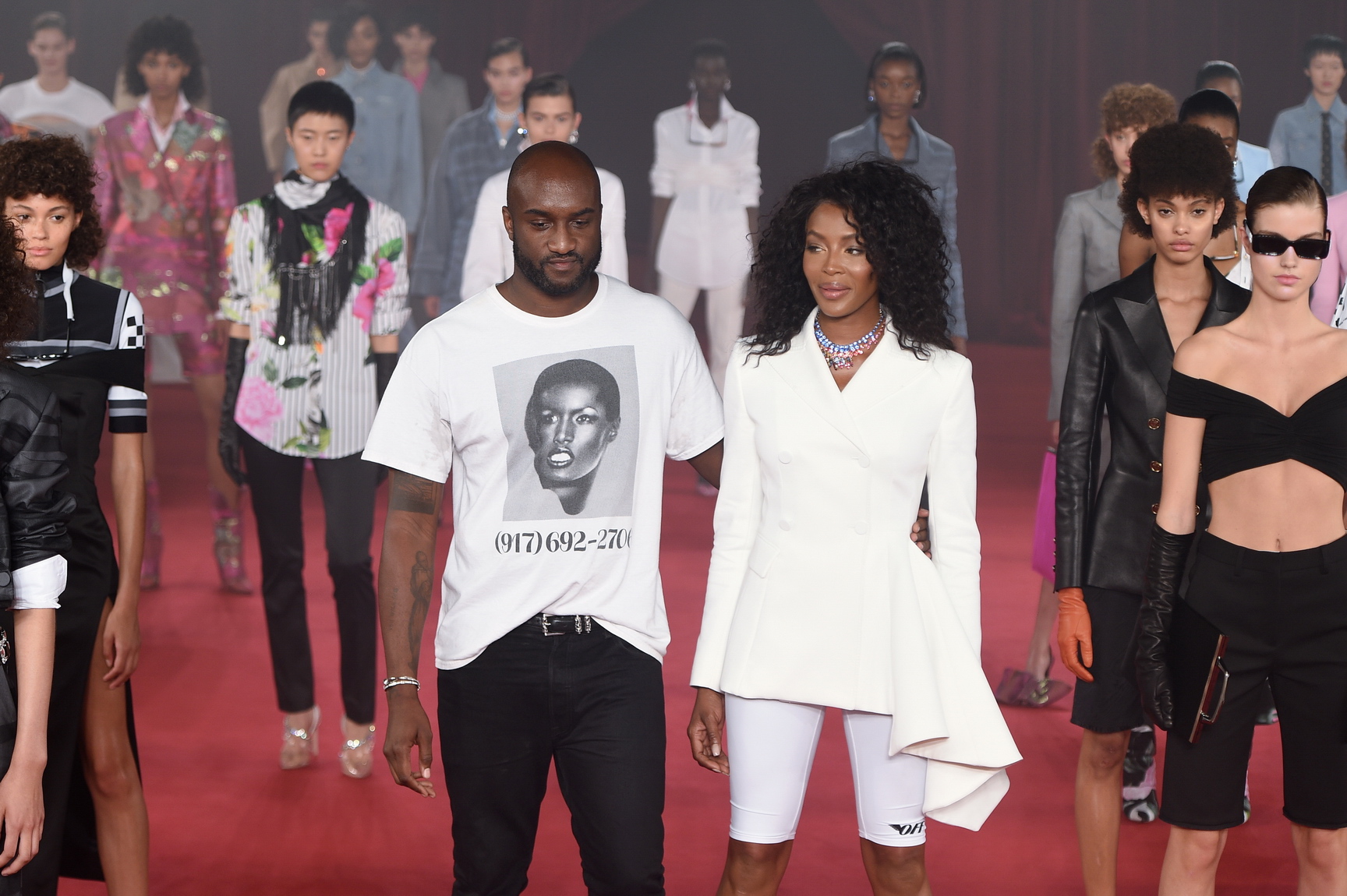 4. Off-White
Die-hard Off-White wearers have a keen interest in architectural design, like bright white spaces and can list off every prominent rap star of the moment. Not only do they know what's hot and what's not in the fashion world, they have an encyclopaedic knowledge of internet culture, and take their Instagram game incredibly seriously. In their spare time, they saunter around Paris art galleries -- probably the Louvre and the Pompidou. When all that gets too much, they escape to Milan or Miami, to soak up the clashing highbrow and lowbrow lifestyles.
5. Stone Island

Stone Island fans, perhaps more than anyone, are super aware of how to dress on a street level. Their uniform might be simple: T-shirts, jeans, jackets, but they stick like glue to the Stone Island brand, and like to have similar pieces in just about every colour under the sun. They're suave, a good laugh, definitely drink pints, and can be spotted in nightclubs warbling the words to
Wonderwall
when the lights turn on at closing time.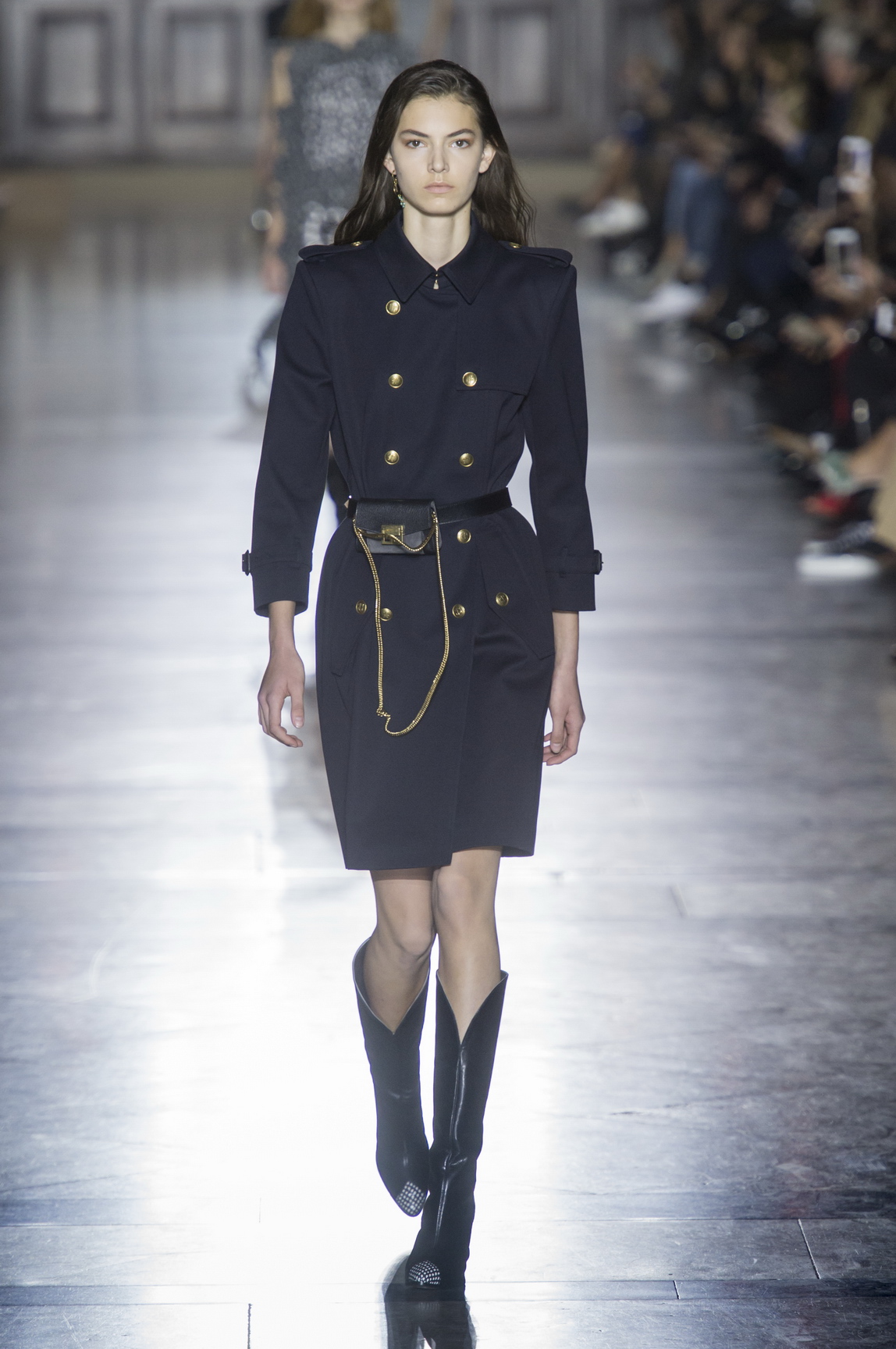 6. Givenchy
Wearers of Clare Waight Keller's sultry take on Givenchy are women who appreciate -- nay, expect -- the finer things in life, and don't need a man to get it for them. A weekend away? They're definitely heading to a luxury ski resort in the Swiss Alps, wearing one of the brand's beautiful (and scarily convincing) faux fur coats. But while we're 100% for the glamorous woman, there's a younger Givenchy customer too; a hip-hop loving teenager who spotted Kanye in Tisci's stuff way back when, making their first designer purchase: a pair of sliders to wear poolside on their first holiday without their parents.
7. Moncler

It's hard to spot Moncler's fans, because they spent most of their time in the middle of a forest somewhere, wrapped up in a luxurious down jacket exploring the snowy landscape. When they're not there, look out for them in Paris, or at least a hectic 24-hour city in the northern hemisphere where the weather is notoriously unpredictable and Skepta soundtracks their morning commute. Then, when it's holiday time, head to Scandinavia to catch them drinking good wine under patio heaters in the freezing fucking cold.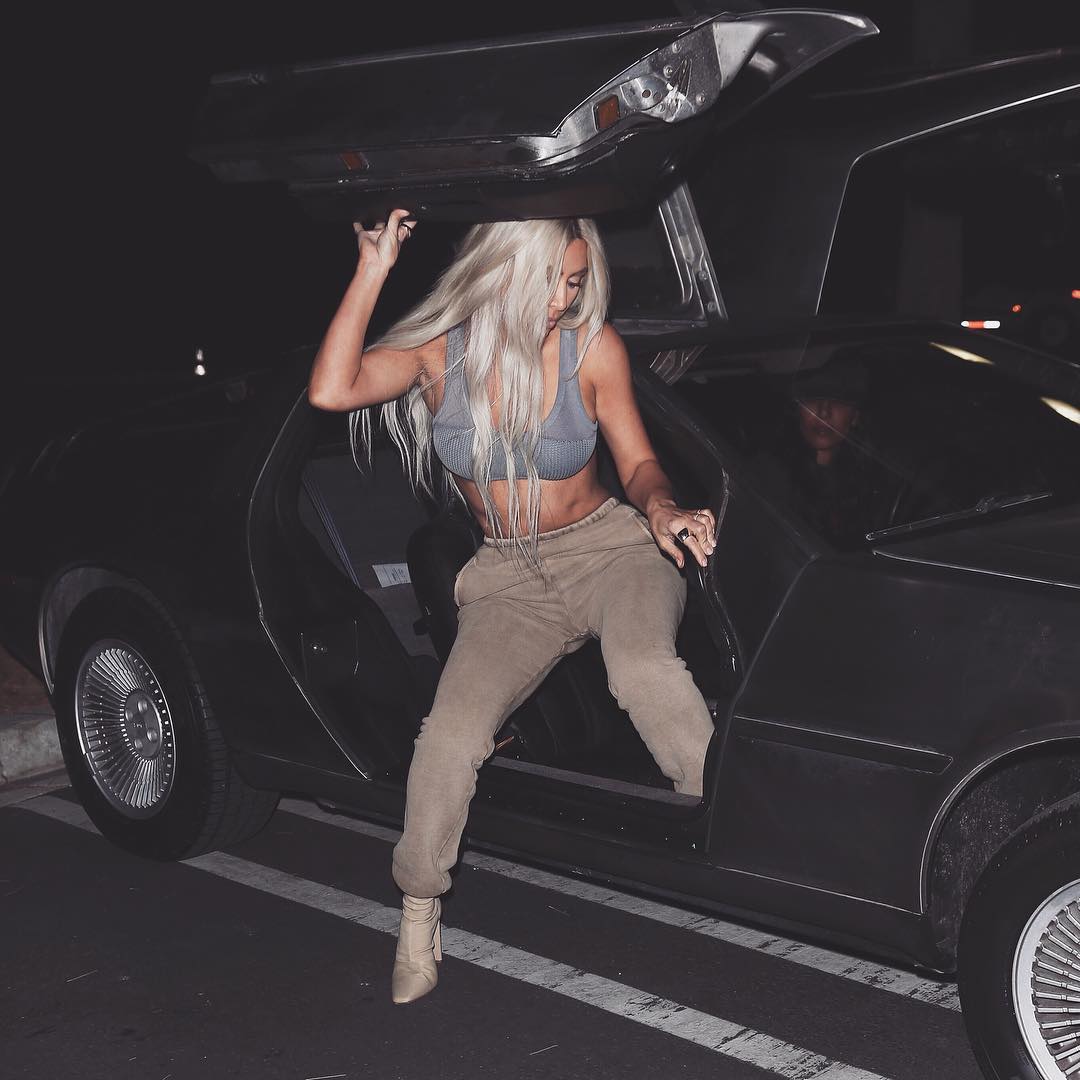 8. Yeezy
Fans of Yeezy have almost certainly heard the latest Lil Yachty mixtape. They take a lot of pride in their burgeoning sneaker collection, love simple, earthy colourways and may have a tendency to think they have all the answers to everything, when they might have just failed to do the proper research. When they're not hanging out in some midwestern skatepark trying to look cool, you can find them hanging about in the hills of Calabasas, wearing something that every Tom, Dick and Harry desperately wants but can never get their bloody hands on.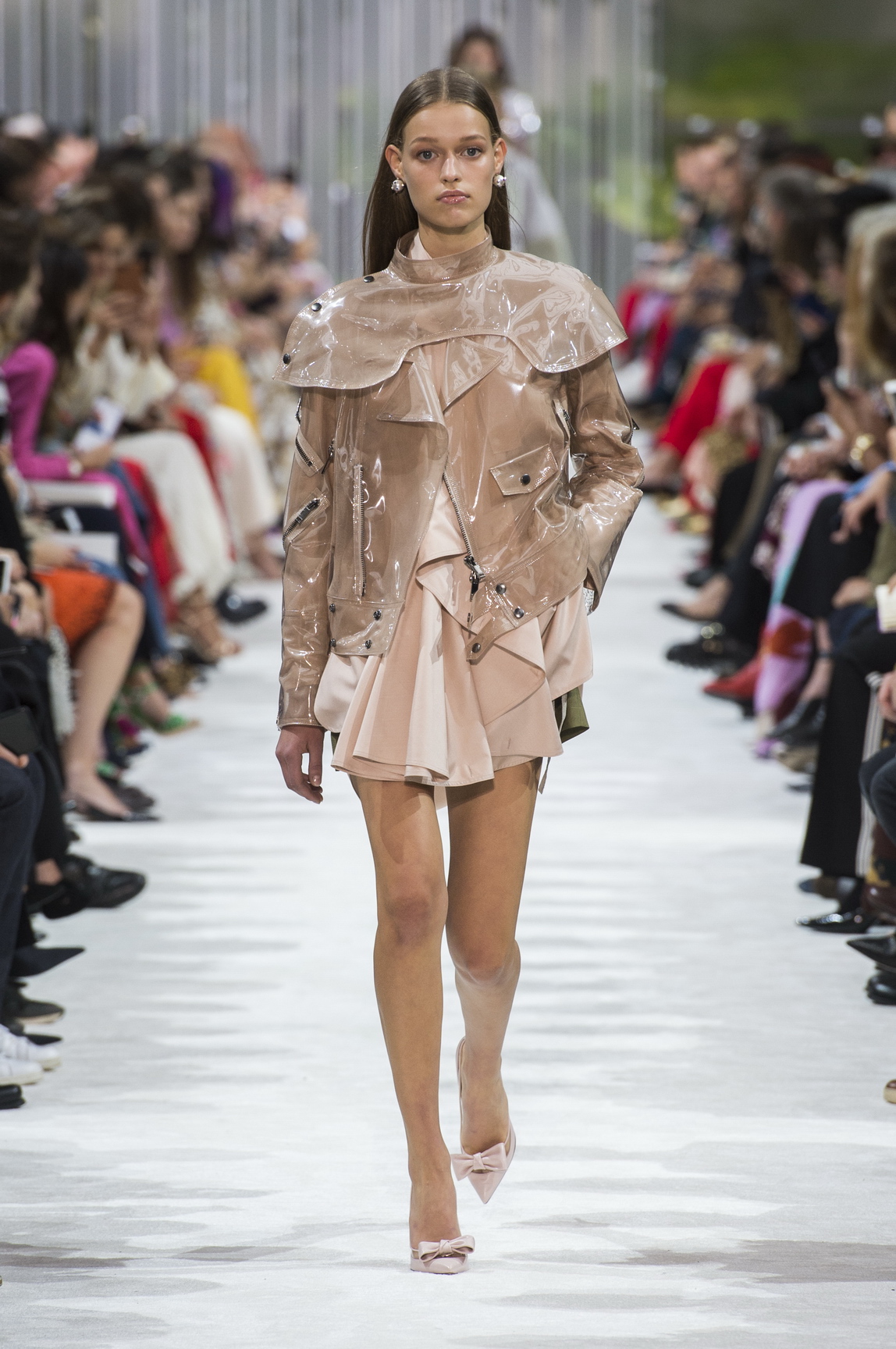 9. Valentino
Fans of Pierpaolo's Valentino appreciate old, romantic aesthetics, but don't have time for anybody's bullshit. Once upon a time, they might have found inspiration in Disney fairytales, but consider empowering legends of history and feminist sci-fi archetypes to be their new idols. You're more likely to spot them at a cocktail party than a discotheque, but that doesn't mean they're into boring tunes: they soundtrack their lives with the songs of Björk and Fever Ray.