"I will take off my clothes, including my small thing" – takashi murakami on whether he'd ever pose nude for art
As his work goes on display as part of a group show at Foundation Louis Vuitton in Paris, we ask sometime Kanye-collaborator Takashi Murakami about art, Virgil and how to get paint stains off the carpet.
Big day for Takashi Murakami on Monday; Not only did the Japanese artist arrive in Paris for the opening of his latest show at Fondation Louis Vuitton, he also accidentally trolled the entire fashion world, posting this Instagram purporting to reveal Virgil Abloh's first design as artistic director of Louis Vuitton's menswear.

Turns out Virgil didn't design that. It was his predecessor Kim Jones (as the chief executive officer of Off-White aimiably confirmed over Instagram). But it felt like a very Murakamish moment, nonetheless. The same kind popping, playful collision of high and low he's been engineering since the development of his Superflat theory almost two decades ago -- a postmodern movement that draws on Japan's legacy of 2-dimensional imagery to create great planes of colour that look as mega on Kanye West album covers as they do on Louis Vuitton handbags.
The group show he's part of this time, Au diapason du monde (In tune with the world), brings together an array of modern and contemporary works from the Louis Vuitton Collection never exhibited at its Paris Foundation before. With his section unfolding in three parts -- a room dedicated to his alter ego DOB, a Taoist referencing pictorial fresco, and a space of sculptures and films dubbed "KAWAII"-- it's an arresting, topical showing that re-appropriates the myths of old to engage with the world as we know it today. Put another way -- Murakami's work might be superflat, but it's also superdeep, maaaan.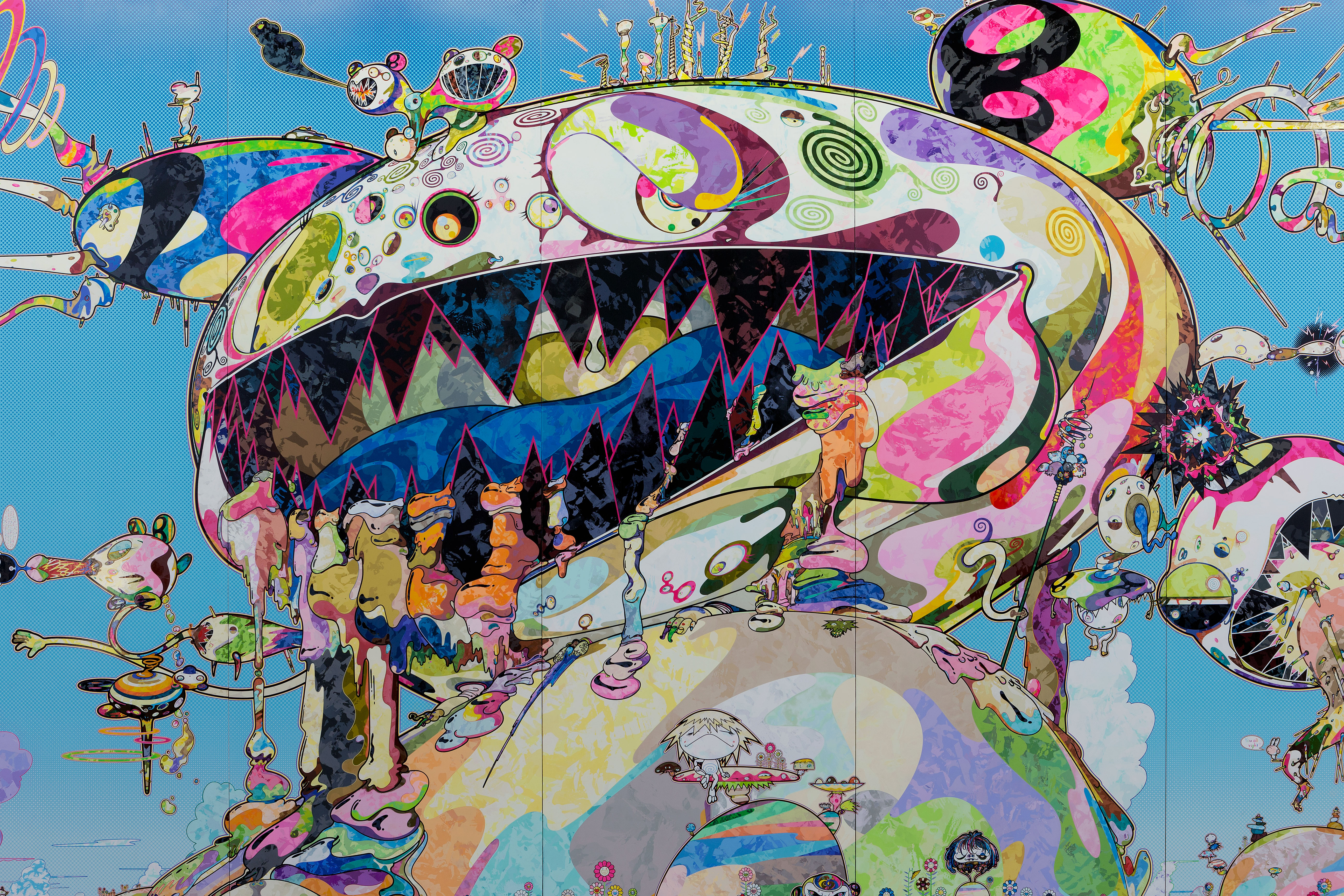 Hello Takashi! What's art?
A fusion, maybe. But maybe you cannot calculate. We just say art!
Fashion is art. Yes?
I think so.
What colour is your bedroom wall?
Brown.
Is your home full of nicknacks?
Several posters, a mirror, my drawings everywhere. Very sad.
What is your most treasured possession?
A drawing by my hero, Hayao Miyazaki.
Do you have any nice crockery?
A Japanese kind of blue coloured ceramic. That's my favourite.
What's the artiest thing you've ever done?
A collaboration. Each collaboration is a creative moment to meet with different talent.
How do you get your paint stains off the carpet?
I use sheets.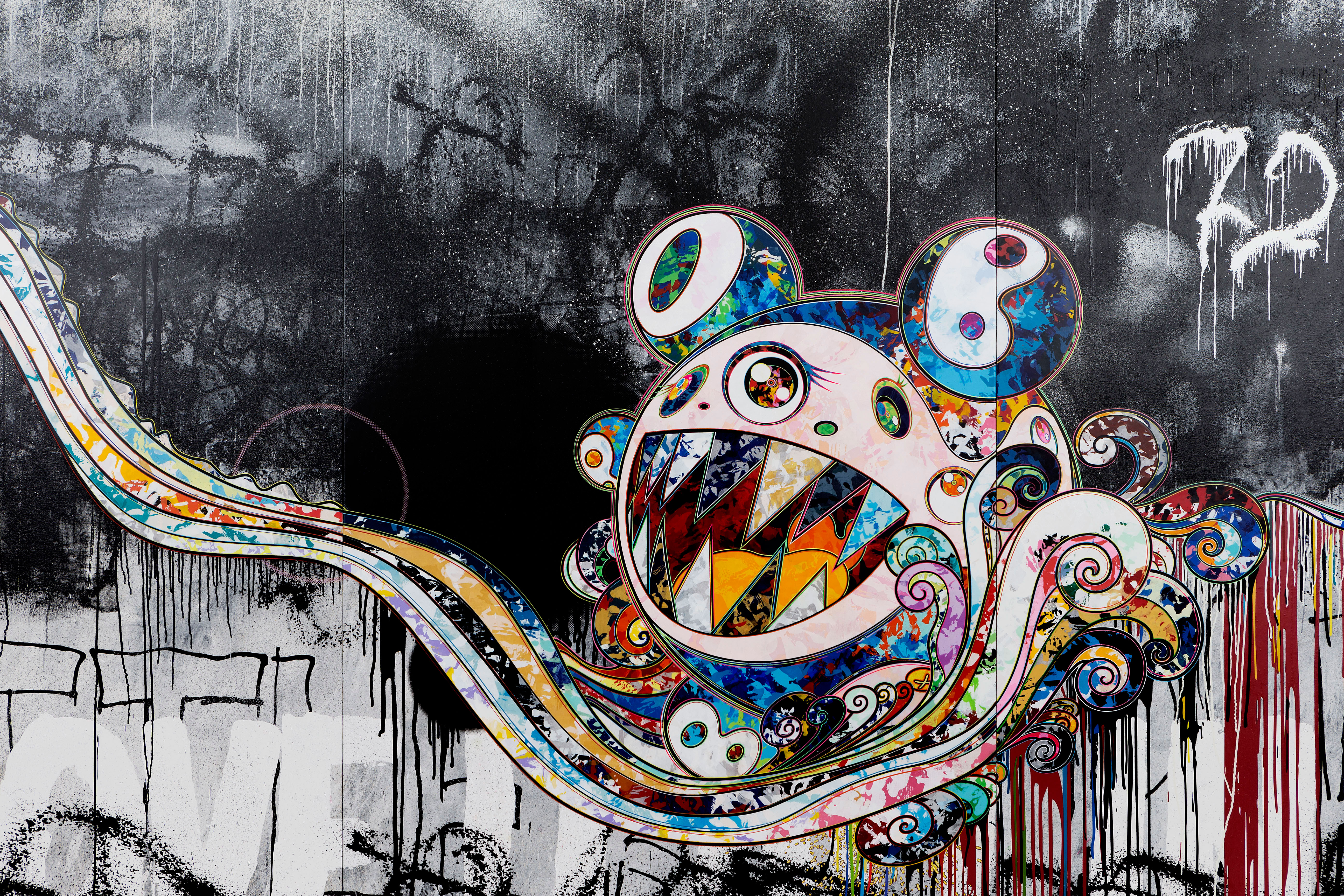 How much would you have to be paid to pose nude for a painting?
This is not a matter of money. If I can agree the concept I will take off my clothes -- including my small thing.
What is the most important thing happening in art today?
In the past ten years, the Chinese art market has got quite big. Almost the same as in the West. But the western taste and the Chinese taste is completely different, so you're providing for two ways. Two art tastes. For example, the Hong Kong Art Fair looks the same as Basel's Basel, but it's completely different. That is the biggest change I think. And in the next five years, the difference will get even bigger.
Are there any forms of art that aren't being recognised by the art world?
I did a collaboration with Virgil Abloh. He's a fashion designer but he has a lot of talent to transfer to fine art. With talent like that it's possible to exchange. Now it's not seen as art, but in the near future this talent will be.
Do you like your job?
Yes, maybe! I came from a very poor level. My family was super poor. And my goal, before I was 18 years old, was that I wanted to escape from my poor family. I wanted to be a professional artist but I could not get the money. Now I'm getting a little bit of money, but I'm still chasing.
Are you rich?
I don't think so! What money I had I spent making a movie [2013's Jellyfish Eyes].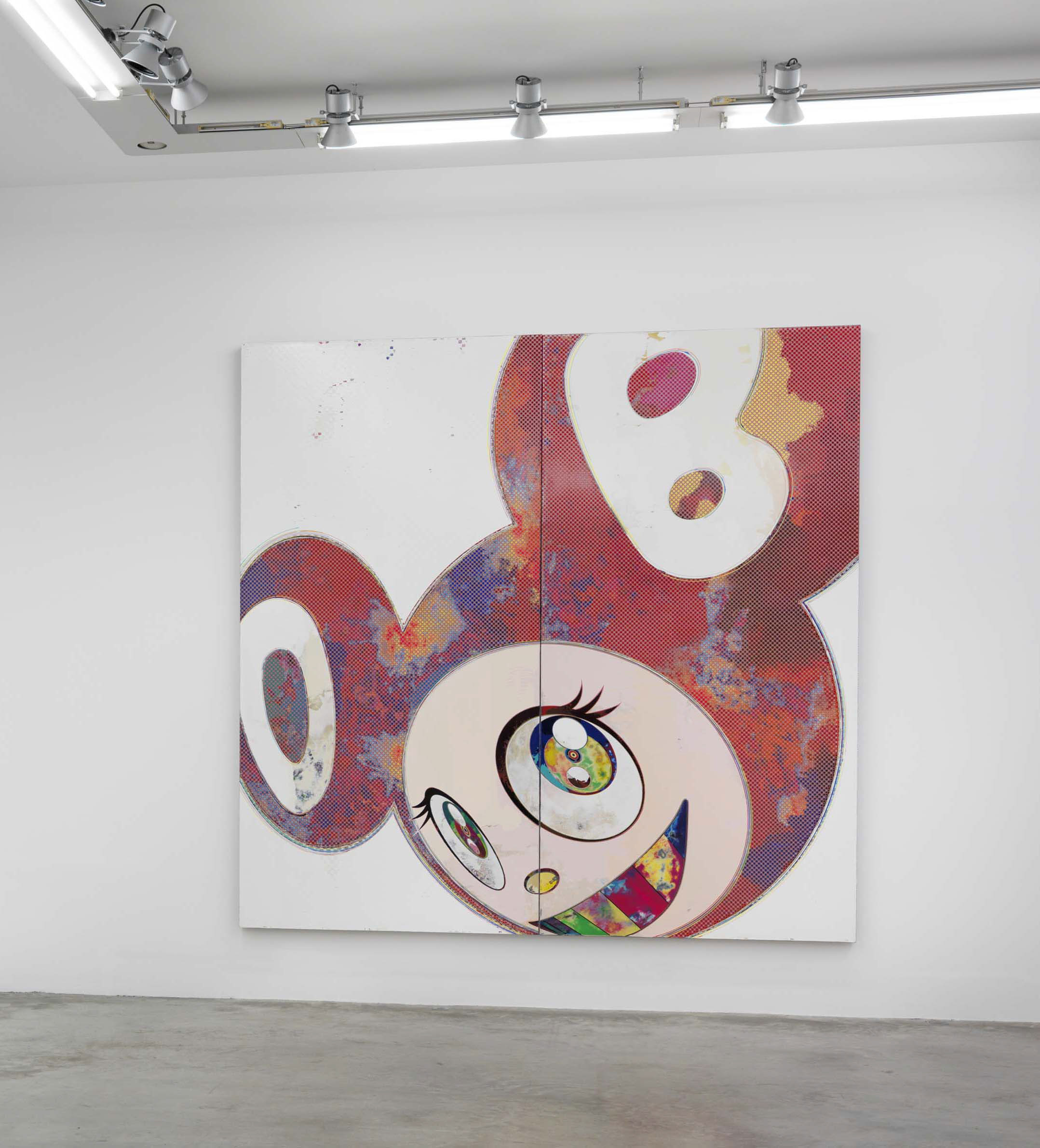 What do you think of art journalism these days?
I think it's a little bit weak. When I was young, American and British art criticism was super strong. That's why the Young British Artists came to the fore. Because how do you get better? With criticism. Now the market is too strong and the critics are hiding.
Can art ever be obsolete?
I had an experience in Los Angeles at the Complex Con. It's a sneakerheads event. I went and everybody recognised me. Geek people. I was so surprised because it looks like this Star Wars sort of event and I'm a fine artist. But almost 100% of people recognised me. That was very surprising. That means the sneakerhead market and our market is getting closer and closer. And one of the signs was Virgil Abloh going to Louis Vuitton. That means street and the highest level of creation are very near right now.
What do you reckon to Virgil going to Louis Vuitton?
Oh, my god, I am so jealous for him. Because he can do anything right now. He can do anything with the Louis Vuitton logo. He can make sneakers. This is a big, big opportunity.
Do you have a favourite item of clothing?
T-shirt, short pants and a van sneaker.
Do you have a favourite hat?
Yes, I have a safari hat.
Have you been on safari?
No.
In Tune with the World is open 11 April to 27 August at Foundation Louis Vuitton in Paris.