this journalist just became pakistan's first transgender news anchor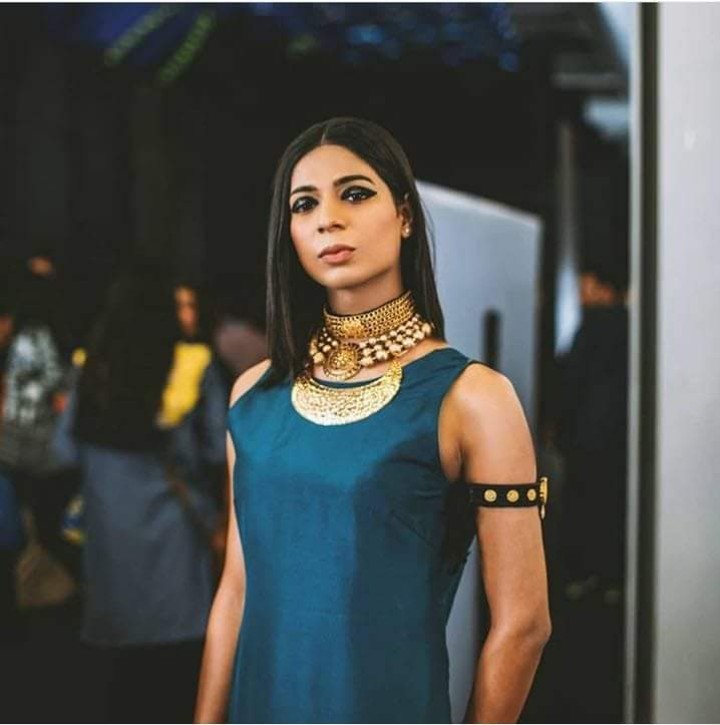 This article was originally published by i-D UK.
Journalist Maavia Malik has just become Pakistan's first transgender newsreader. Her appointment, by broadcaster Kohenoor, follows a decision by the country's senate to approve a bill giving transgender people full legal protection earlier this month. Many have since tweeted their support for the 21-year-old, with one user commenting, "Visibility is powerful. Congratulations, Maavia Malik".
Following her first appearance on Friday, Maavia told the BBC, "Our community should be treated equally and there must not be any gender discrimination. We should be given equal rights and be considered ordinary citizens, instead of a third gender." As is the case in other South Asian countries, transgender people in Pakistan are traditionally referred to as "third gender" and considered neither man or woman.
In an interview with VOA, station owner Junaid Ansari stressed the decision to appoint Maavia was made on merit and not gender. "We had asked aspiring news presenters to come for the auditions. I got a call from one of my team members who said that one of the applicants was a transgender," he said. "They are human beings, too, and they should be treated with the dignity and respect they deserve. I purely made the decision on the basis of treating all humans equally. The thought of challenging the social norms or breaking taboos did not even come to my mind."
And regardless of how the decision was made, Maavia hopes her appointment will help others from the transgender community. "The dream that I saw for myself, I was able to climb on the first stair to achieving it," she said.