a 'clarissa explains it all!' reboot is happening
Melissa Joan Hart returns to play the peak 90s character.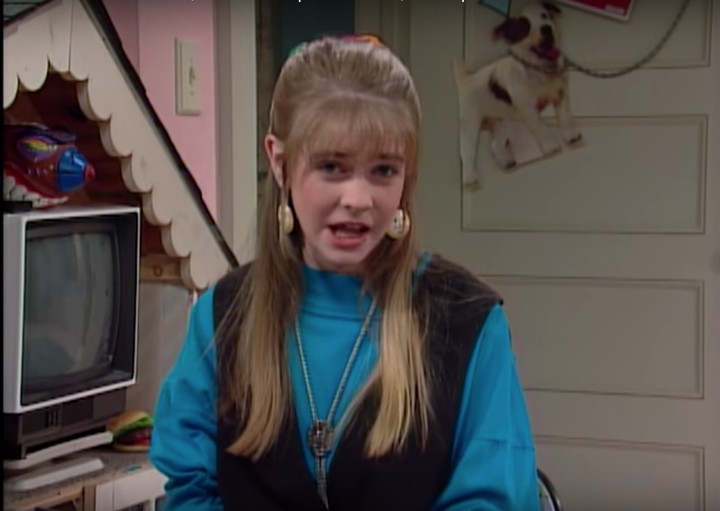 Screenshot via Youtube
90s nostalgia continues to permeate pop culture. The fabulously lowbrow cartoon Rocko's Modern Life is receiving a new one-hour special and Boy Meets World became Girl Meets World in 2014. Now, the OG SNICK show Clarissa Explains It All! is making a comeback. The Hollywood Reporter reported Friday morning that Melissa Joan Hart is set to play Clarissa Darling again, this time as the matriarch of her own family. This concept has worked well for other reboots of classic children's shows — evidently the quirky Raven Baxter of That's So Raven is also a quirky mother in Raven's House.
Melissa Joan Hart is obviously excited to play her know-it-all, but relatable character. "I think Clarissa ended on a note that could be explored again, because it didn't really have an ending — it sort of ended," she told Hollywood Reporter in a past interview. Clarissa's life post-adolescence has been a unique point of exploration for Mitchell Kriegman, the show's creator. He imagined what Clarissa's life would be like as a twenty-something in the 2015 novel Things I Can't Explain. In it, we see Clarissa struggle as a journalist living in New York City.
It makes sense that channels like Nickelodeon and Disney Channel are appealing to millenials' childhood memories. Soon, early-aughts shows will begin receiving the justice they deserve. We'd totally be here for Zoey 101 gracing our screens again.