the video for bartier cardi is a cardi b x petra collins dream
Bartier Cardi in a 'Rari.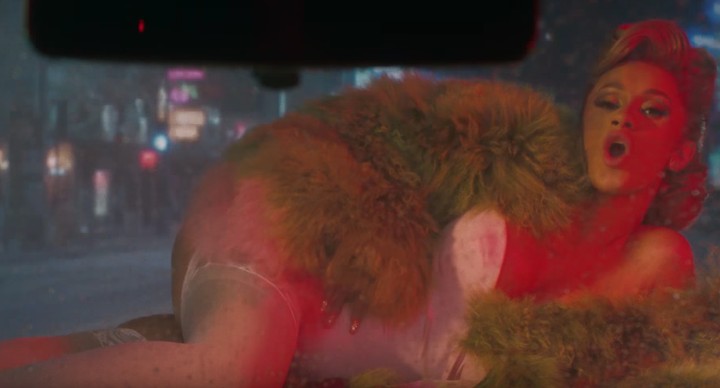 Bartier Cardi might have been out since December, but with i-D cover star Cardi's debut album Invasion of Privacy due this week, we've finally been gifted a music video for the addictive 21 Savage-featuring single. Calling on Petra Collins (already a director fave of Selena Gomez, Lil Yachty and Carly Rae Jepsen), together they created a glam world of cakes and grapes and racks on racks on racks. It's Cardi through a classic Petra lens; backed by tinsel streamers, decked out in v-day lingerie and bathed in warm light. Plus sparkles, lots of sparkles, and more than a dash of product placement.
Featured artist 21 Savage gets more than he bargained for at a mansion party, while Cardi's fiance and rumoured baby daddy, Offset, also makes an appearance, joining CB for some backseat sexy time that steps up to rival Beyoncé's Partition. Cardi put the pussy on Offset indeed. Bring on the album!
Invasion of Privacy is due for release 6 April.