kaia gerber makes her runway debut at calvin klein
The young model is following in mum Cindy Crawford's iconic footsteps.
|
08 September 2017, 10:59am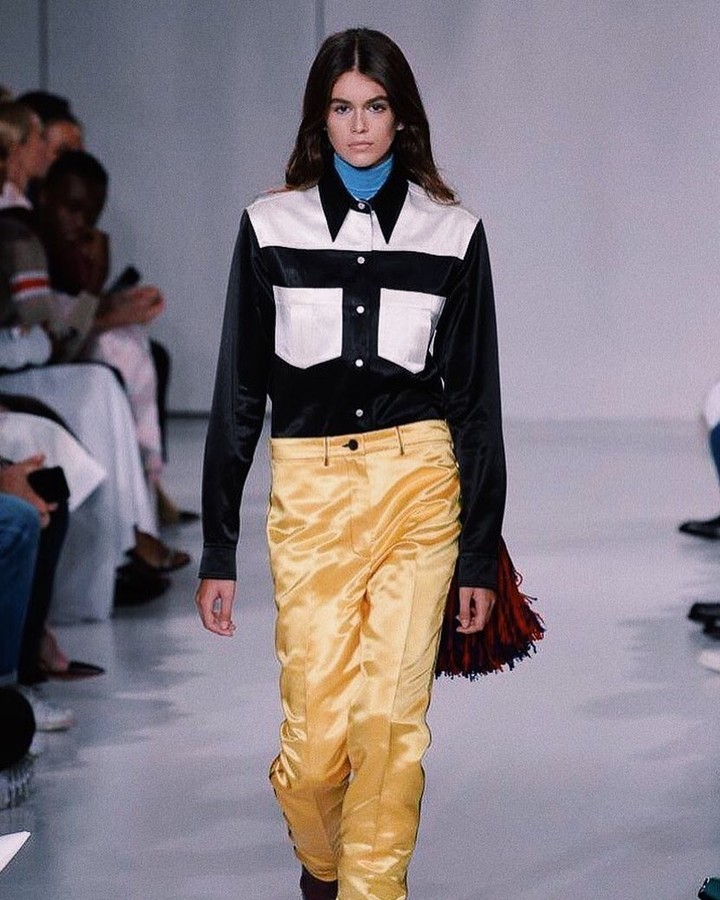 via @kaiagerber/Instagram
This article was originally published by i-D AU/NZ.
Kaia Gerber made her first trip down the runway yesterday at Calvin Klein's NYFW catwalk show. As per Raf Simons' show notes, the spring/summer 18 collection took its inspiration from film: more specifically, "from the dream-factory of Hollywood and its depictions of both an American nightmare, and the all-powerful American dream". Raf's show title? Sweat Dreams.
"Fashion tries to hide the horror and embrace only beauty," the designer said, "But they are both a part of life. This collection is a celebration of that: a celebration of American life."
Kaia shared the runway with Natalie Westing, Julia Nobis, Selena Forrest and newcomer Remington Williams. She wore the silk cowboy-inspired shirting which Raf first debuted last season. Her mother, Cindy Crawford, sat front row to support — a neat role reversal, given the supermodel was a regular on Calvin Klein's runways in the 90s.
16-year-old Kaia has already fronted a fragrance campaign for Marc Jacobs and an eyewear campaign for Miu Miu. She boasts a tidy 1.6 million Instagram followers and is signed to IMG.
Hear from the original master in Calvin Klein's episode of i-D's i-Cons.