mtv has invited trans servicemembers to the vmas
It looks like Sunday's show will be filled with political statements.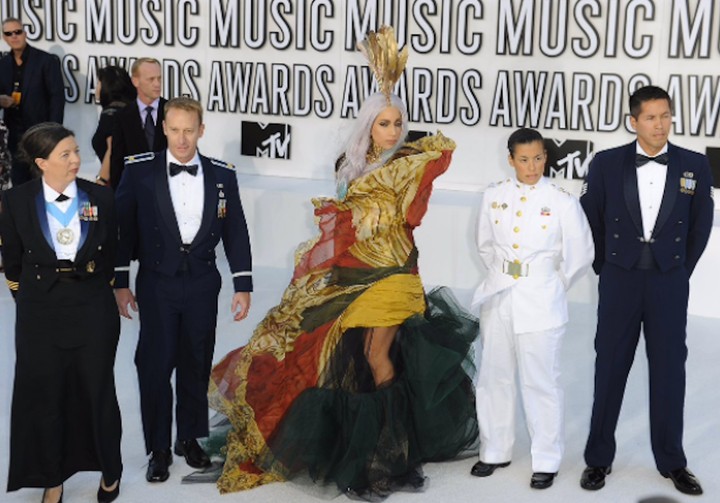 The producers behind this year's MTV VMAs are already making buzz-worthy statements ahead of Sunday's event. It was previously announced that there would be no gendered categories at this year's show, and that MTV would introduce a "Best Fight Against the System" award. Now, according to CNN, VMA producers are looking to include trans servicemembers in this year's show and have contacted the Pentagon to extend the invitation.
Pentagon spokesman Lt. Col. Paul Haverstick spoke to CNN about MTV reaching out, saying, "At this time the Department of Defense is reviewing the parameters of the request."
Pop stars have always promoted issues close to their hearts at the VMAs. In 2010, Lady Gaga walked the red carpet with servicemembers discharged from the military because of "Don't Ask, Don't Tell," calling for the repeal of the discriminatory bill. And last year, Beyoncé
repped Black Lives Matter by bringing the mothers of four black men killed in racially charged situations as her guests.
MTV is making serious efforts to improve its inclusivity and diversity. The relaunch of the network's iconic 2000s video countdown show TRL will include trans host Gigi Gorgeous. And the channel is currently running the "Look Different" campaign, aiming to help young adults "contextualize the current threats to equality."