the adorable story behind acne's 'face'
Now an official member of the Acne family, the face represents an ordinary Swedish citizen somewhere in between happy and sad.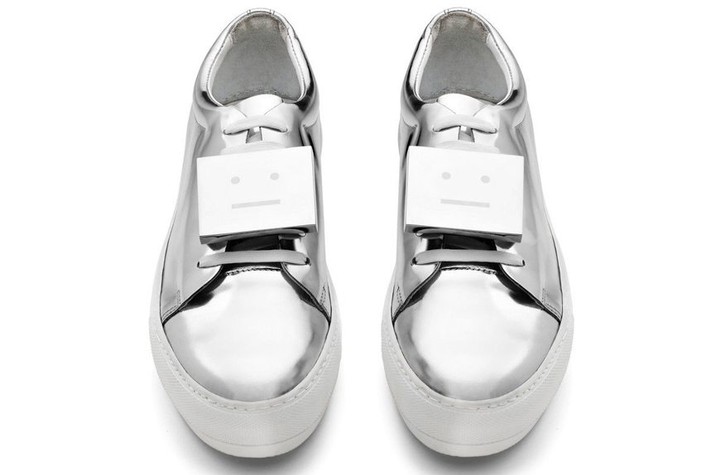 This article was originally published by i-D Australia.
For a logo consisting simply of a square, two dots and a straight line, the Acne Studios face motif is like a familiar friend. Always looking quizzically back at us from shoes, hats, and hoodies across seasons, the square face's most recent appearance came in Acne's latest campaign, which also featured parents Kordale Lewis and Kaleb Anthony and their four beautiful children.
Speaking to Highsnobiety the label's creative director, Jonny Johansson, explained how the face came to define Acne. "We were doing a fitting for a show and we didn't have a bag — you always have to have a bag when you do a show. So I took a piece of paper and I drew this Swedish guy. Instead of a smiley, I drew a square face from a straight line and two dots for eyes."
"And that's how it came to be," Johansson said. "Just an ordinary Swedish citizen. Not too happy, not too sad, but somewhere in between."
He added, "Since then he appeared on other things and became bigger and bigger in the collections, and rather than let it get out of hand, I thought, 'he has to officially belong in the Acne family.'"


Read More: Instagram's Fave Gay Dads Star in Acne Campaign
From them, Johansson said, he started to think about the concept of family more broadly, which inspired him to cast Kordale and Kaleb. "From there, I started thinking about what the modern family is today, which is how the concept came up." Here's to the Acne face continuing to take on a life of its own.