Photography Mitchell Sams
yas, queen: donatella reminds us of versace's true story
Forget the American Crime Story.
|
24 February 2018, 10:31am
Photography Mitchell Sams
This article was originally published by i-D UK.
Who?
Versace, Versace, Versace. We all wondered how the house that Gianni built would follow-up its emotional, energetic, and emphatic spring/summer 18 tribute to its founder. That show marked the twentieth anniversary of his tragic passing with a reimagined kaleidoscope of archive prints on reunited supers. It was a moment of future fashion history. Still in retrospective mood as the house turns 40 this year, Donatella again celebrated her past. "The Clans of Versace know that today nothing is acquired through birth, but rather earned through what they achieve: this is why these women are all Queens to me," Donatella Versace explained in the show notes. Throughout the collection, entitled Clans, she collaged and contrasted everything that makes Versace, Versace, as she celebrated the house's devoted clientele. "We are the Versace family and we have got different characters: mystery women in all the black clothes, cool ones with sneakers — it's for every kind of women, every generation," she explained. "Daring to speak their mind and standing out from the crowd through their style choice, they rule their own life and always look out for each other. Women who aren't afraid to walk their own walk, and talk their talk, never forgetting that they were born to be bold."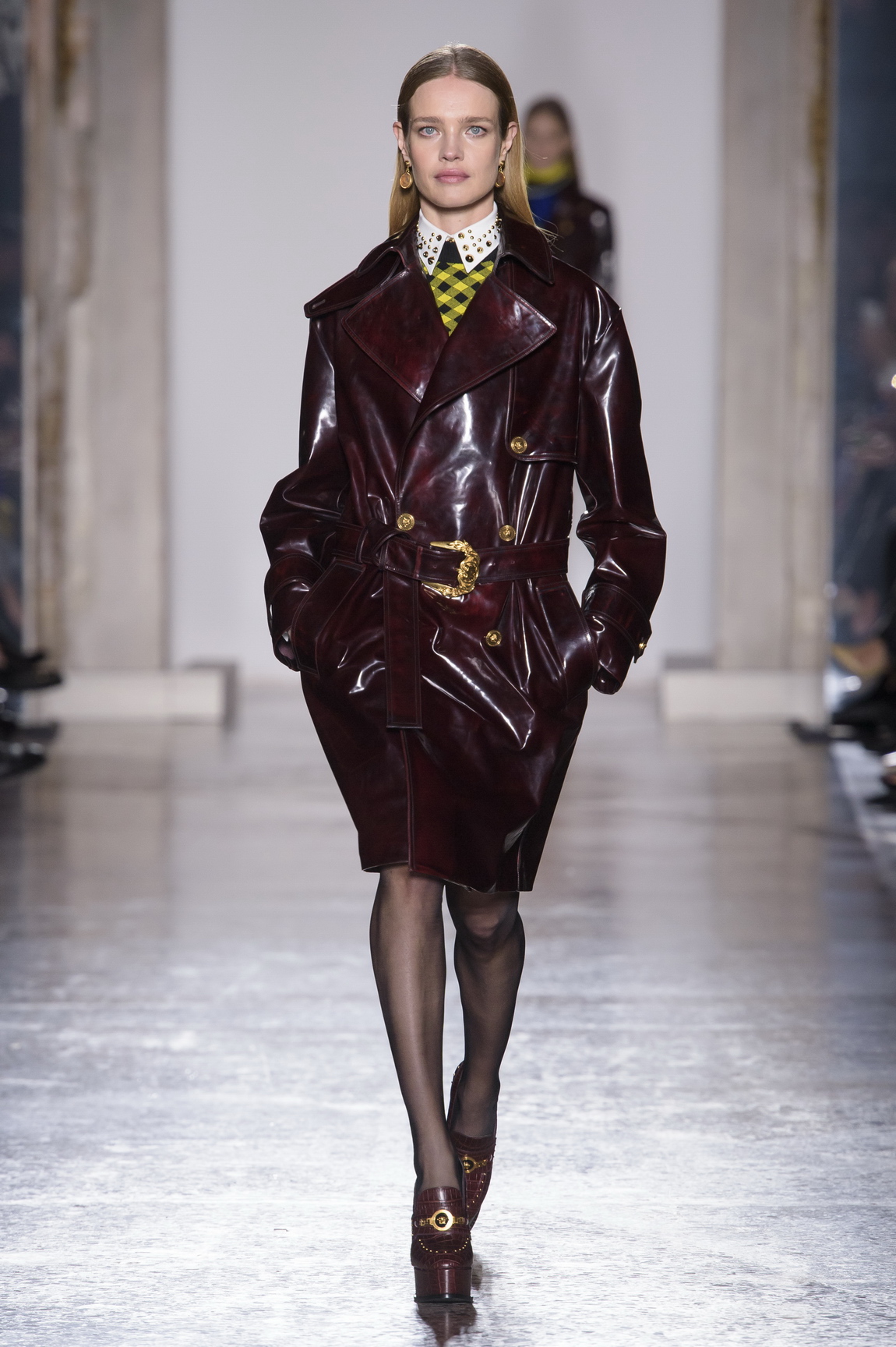 What?
The different Versace clans were represented by their print choice. From Natalia Vodianova opening the show in a prim-yet-suggestive trench that flashed a hint of plaid right through to Raquel Zimmermann closing proceedings in a logo T-shirt, corset, and voluminous print skirt, Donatella turned the dial between house tropes, raising the volume up as she station surfed. Despite the clashes on the catwalk, this was a collection that united, because for Versace, family always comes first. Throughout, the Versace women stood side-by-side and mirroring the football-style scarves that brought just the right degree of look-at-me sass to eveningwear, they supported the same team. Forget the recent release of the controversial The Assassination of Gianni Versace: American Crime Story, this taught you everything you need to know about Versace in a take of sex, glamour power, fun, and energy.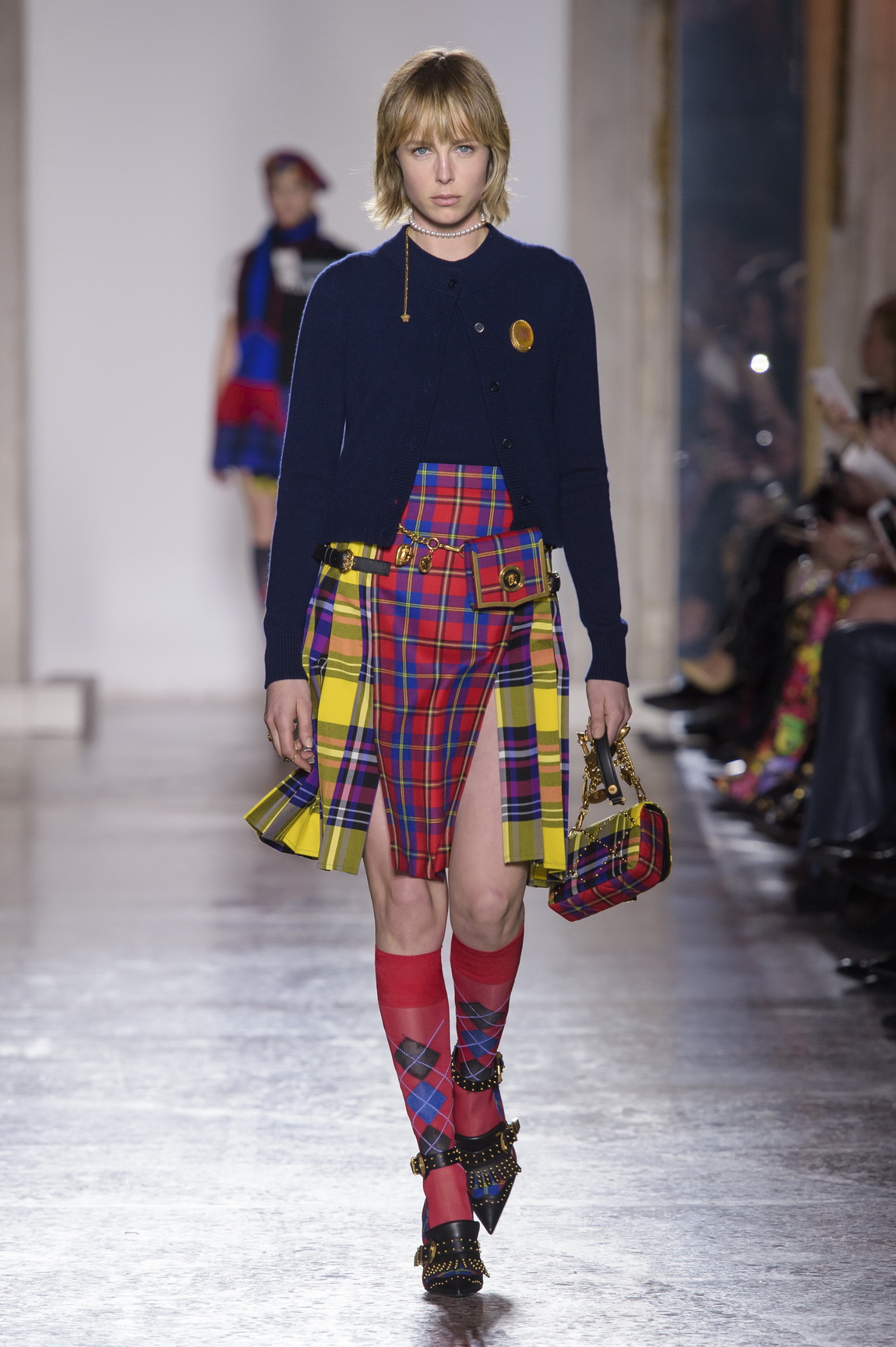 Where?
Held inside the Palazzo Reale, a former palace on Piazza del Duomo that tells ten centuries worth of Milanese history, Versace reigned supreme for 2018 as the house explored its own history and presented its vision for the future.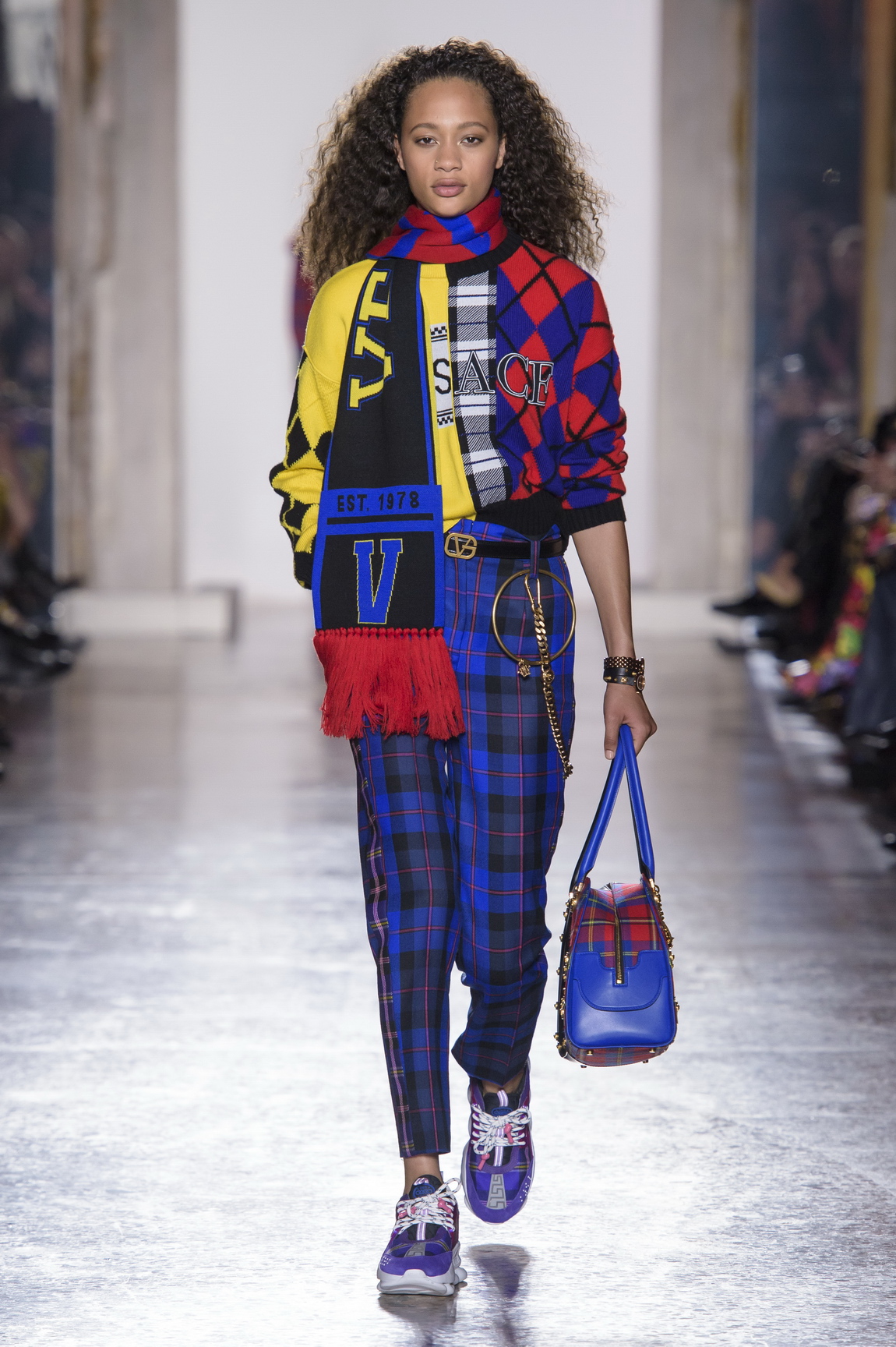 Wow!
The Cher Horowitz-worthy plaid looks provided welcome flashbacks to Amy Heckerling's 1995 coming-of-age classic Clueless and guaranteed the day's Insta moment. As if! Rianne van Rompaey provided the greatest Alicia Silverstone impression. Elsewhere, amongst the turned-up Versace volume, Donatella catered to the modest market too with an array of head-covered looks. "They add mystery, which is always glamorous," she explained. However, from monochrome color to dazzling print — with Binx Walton providing the ultimate wow moment covered head-to-toe in bombastic boldness — it was as much about inclusivity as it was mystery.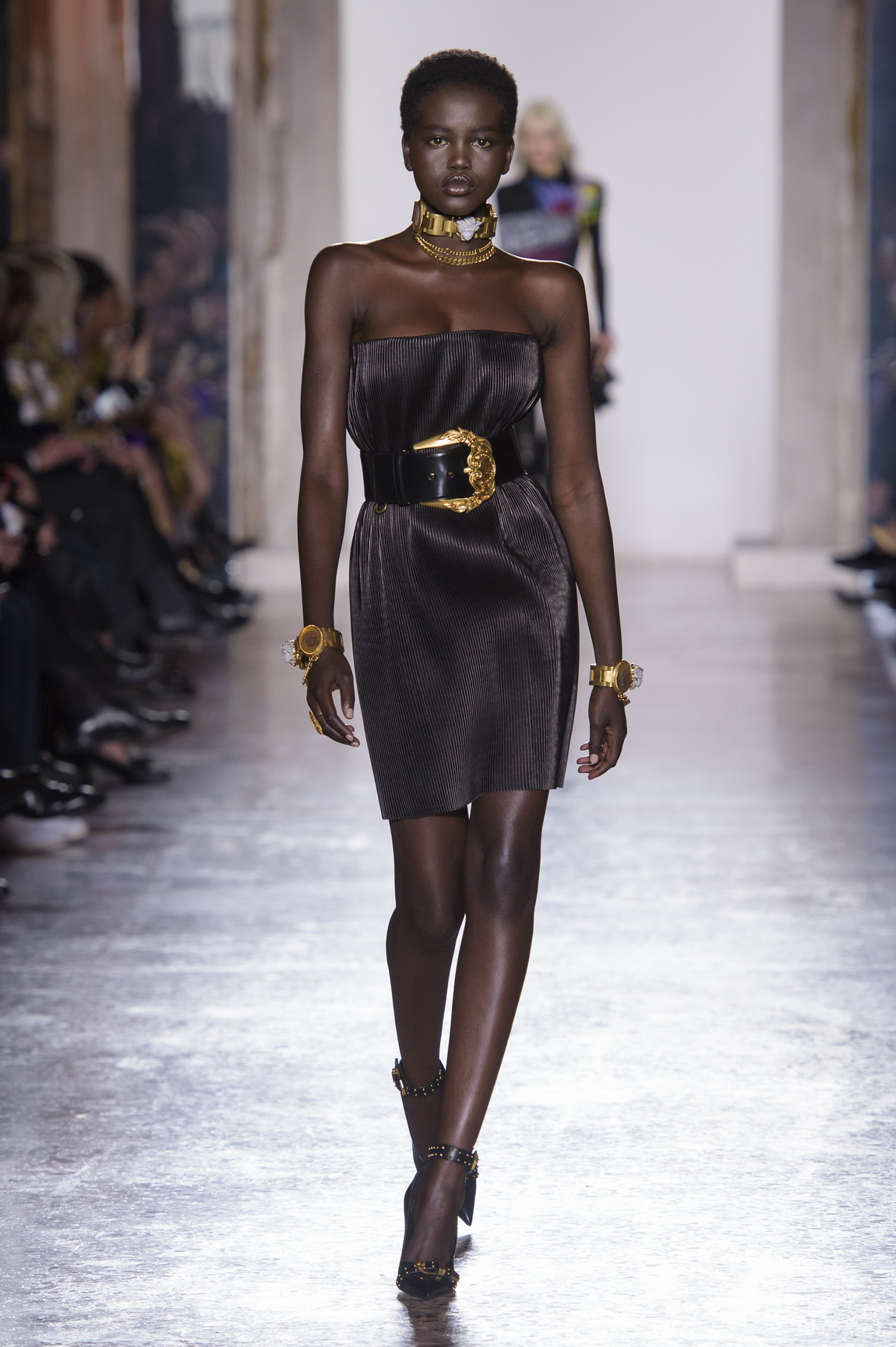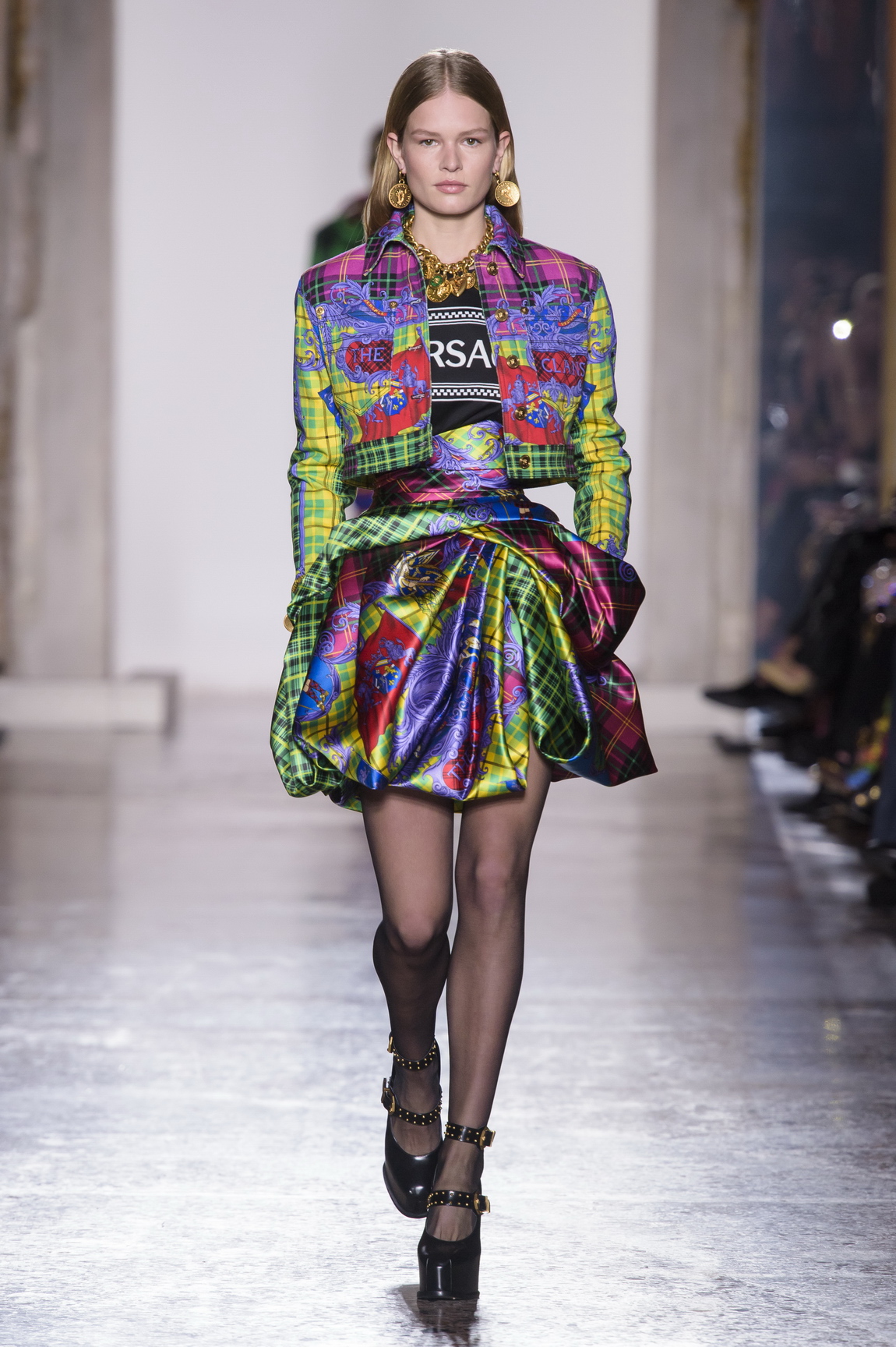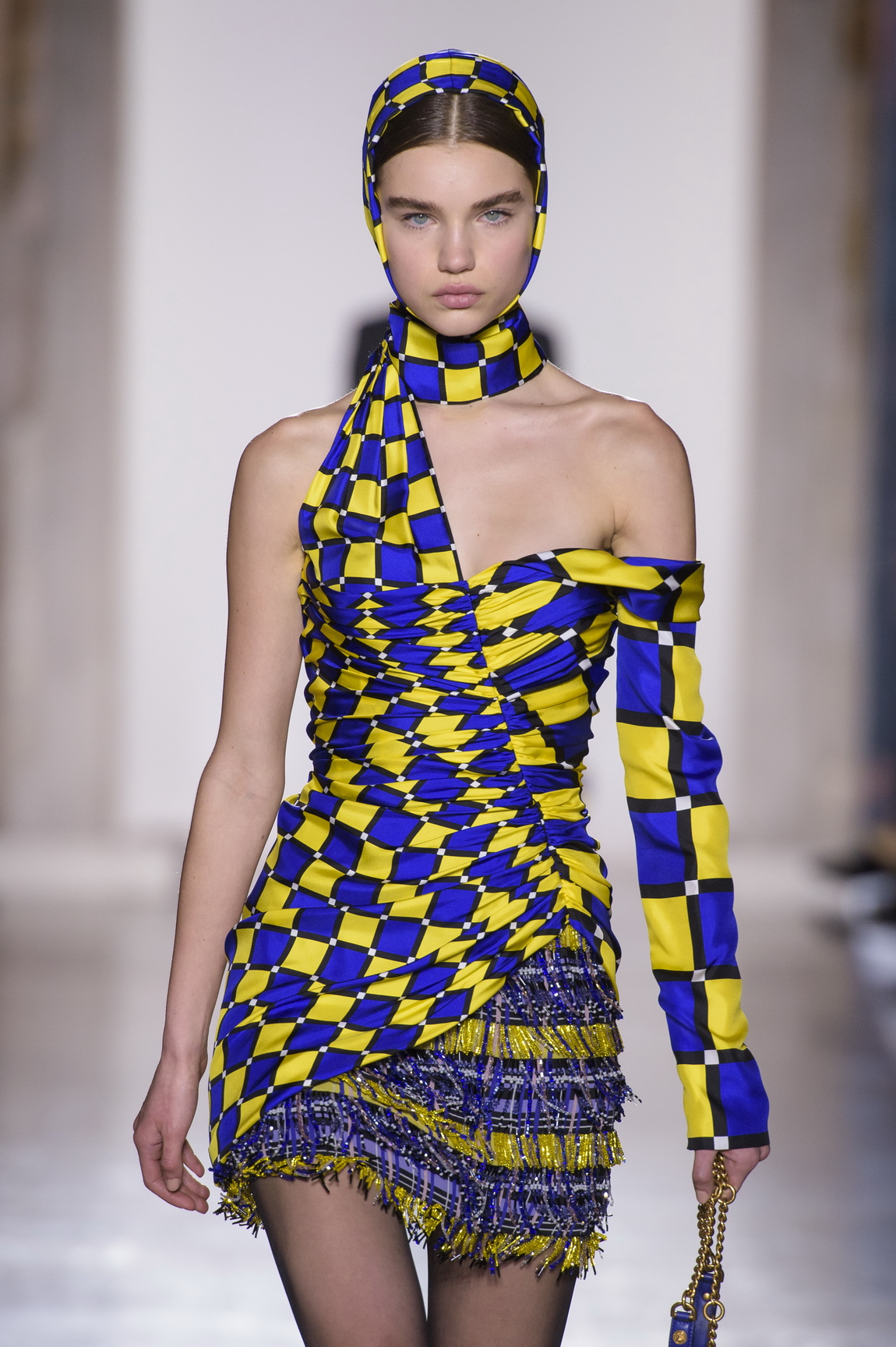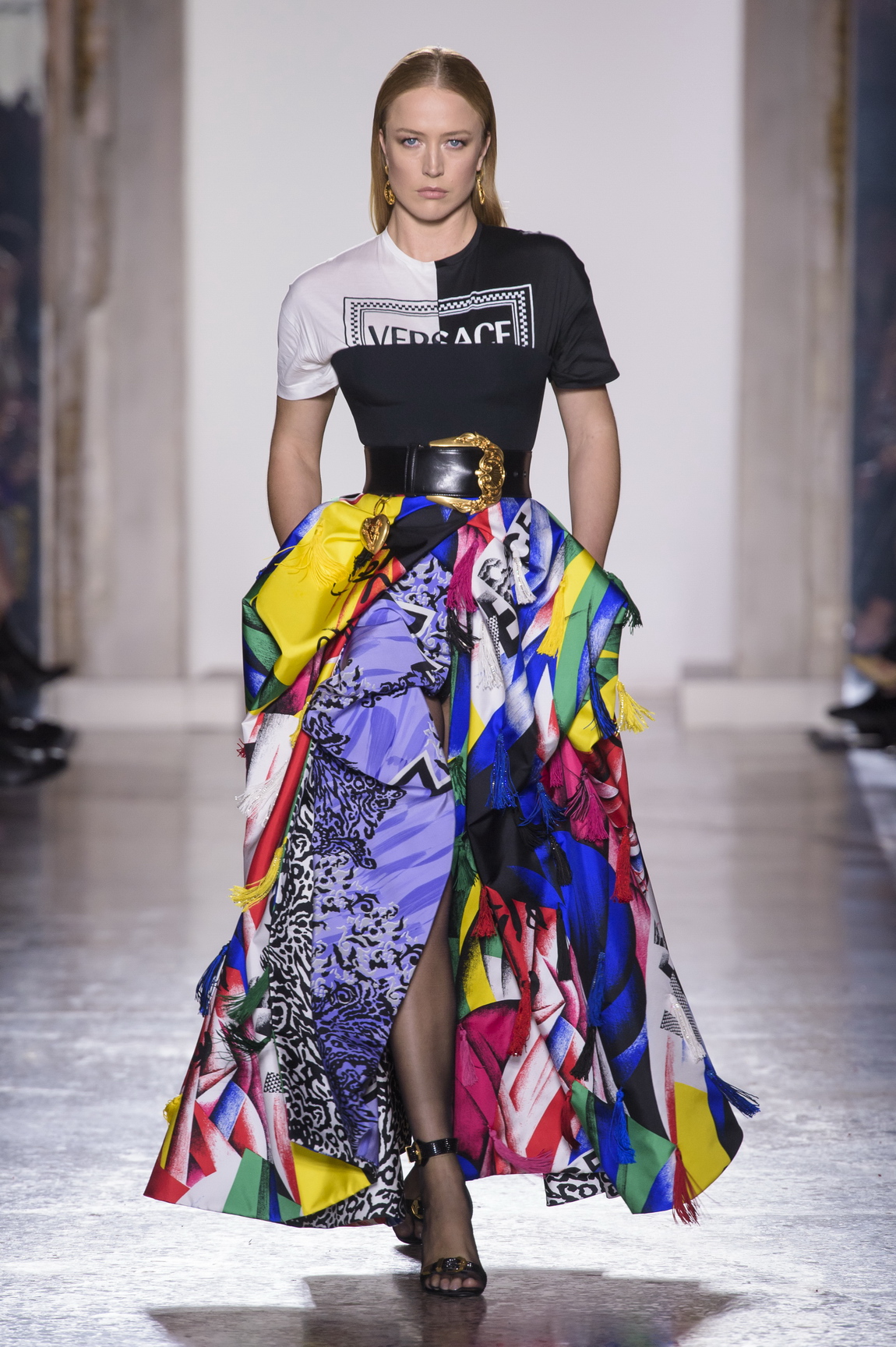 Credits
---
Photography Mitchell Sams