if you only listen to one thing today, make it this
Soon to be major popstar bülow has made the perfect anti-Valentine's day track. Here's the video.
|
12 February 2018, 5:00pm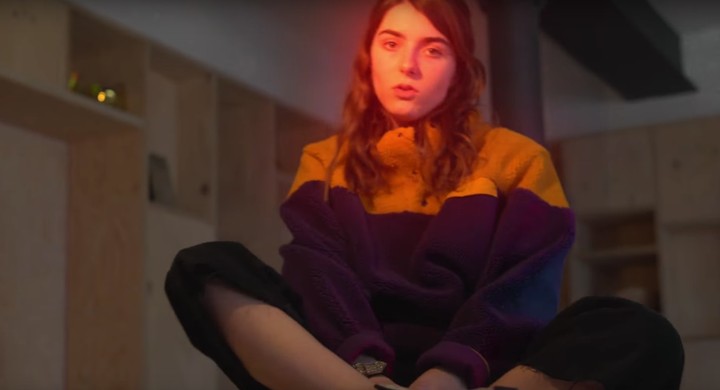 Sometimes you hear a song and immediately put it on repeat for the next 24 hours straight. It's the song seeping through your headphones as you roll your eyes at Tesco's V Day display and the song leaking from tinny speakers as you numbly swipe left on an endless stream of puppy-toting suits. This is that song. This is Not A Love Song.
The track comes courtesy of the very new bülow. She's 17-years-old and busy finishing up high school in the Netherlands. She's only got 6,130 followers on Instagram but on Spotify, Not A Love Song has 8,115,551 streams and counting. It's great; sparse, slick production underpinned by a heady dose of synths. It's clever, cutting and topped with the antithesis of corny lyrics. Try to not nod your head along to it. Go on.
Premiering today on i-D, is the music video for Not A Love Song. Set in Berlin, it's got a DIY home video feel that fits perfectly with where bülow's at in her career: "I wanted this video to be natural, just being myself in a fearless city," she explains. "Berlin is a special place to me." A special place for a special girl -- lord knows we need more popstars like bülow writing anti-love songs just in time for Valentine's day.
Tagged: