Photography Mitchell Sams
balenciaga partner with the world food programme to draw attention to the recent spike in global hunger
"If I can do something that engages people or can make some form of difference, I will do it."
Photography Mitchell Sams
As all eyes were on where Demna Gvasalia would take Balenciaga next, the historic French house and its Georgia-born creative director used the platform of its autumn/winter 18 show to unveil a partnership with the world's largest humanitarian agency fighting hunger worldwide, the World Food Programme. Rooted in Balenciaga's conviction to be a pacemaker for positive change, this partnership uses fashion to engage global consumers with the issue of hunger and to raise awareness of the World Food Programme's work in emergencies and with local communities to build resilience.
"It's about using fashion as a tool of communication," Gvasalia explained post-show while wearing a co-branded WFP logo-adorned cap with its 'Saving Lives, Changing Lives' slogan written on its side. "Now as a designer, if I create a graphic, it has to mean more," he added.
"We consider this partnership to be an important step in making fashion useful in a different way and supporting good causes with our products whenever possible."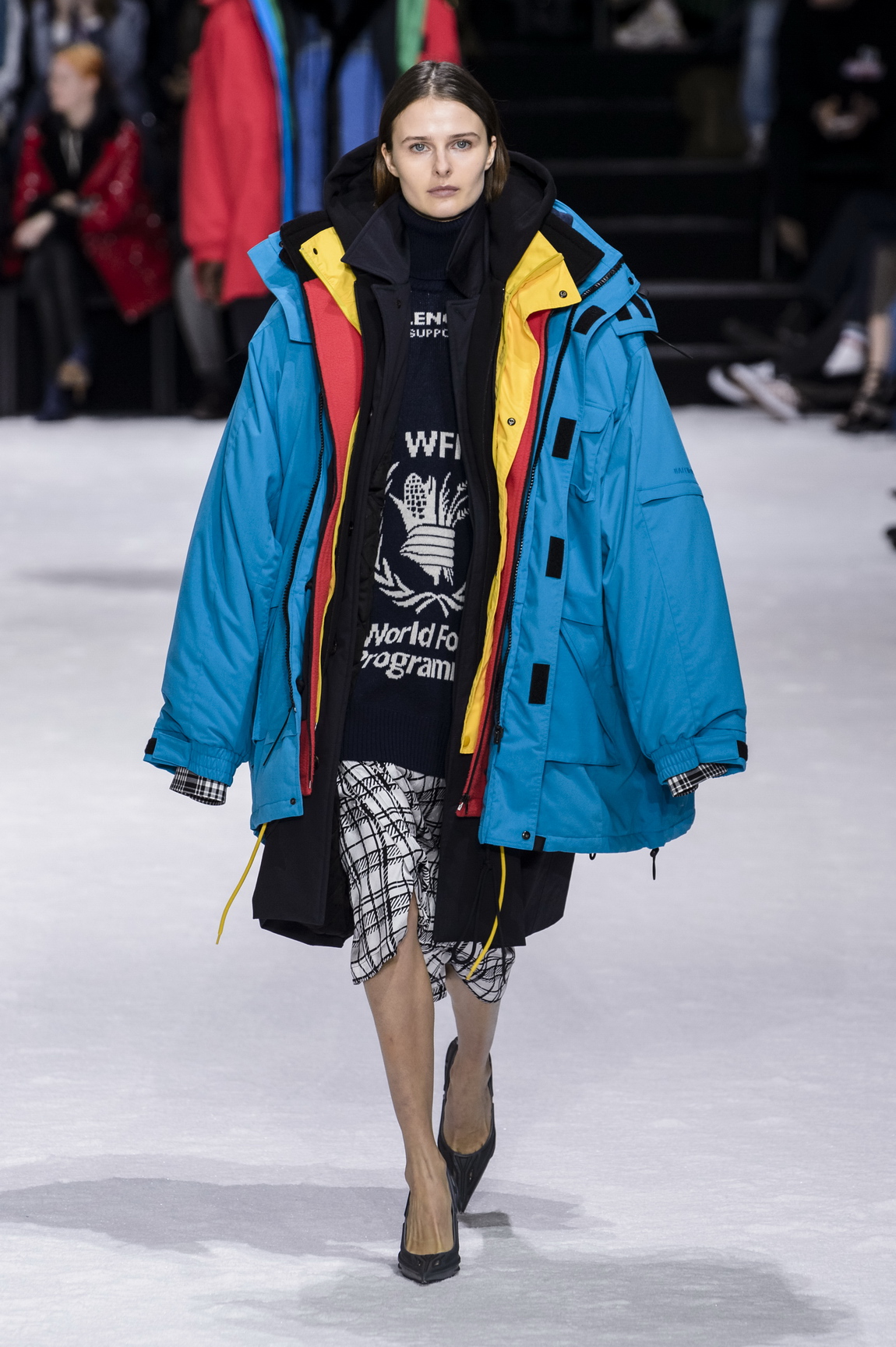 Each WFP-branded item will be sold with information about WFP and its mission, while a percentage of the coast will go to people in hunger-stricken parts of the world. For example, purchasing a cap means WFP could provide more than 200 packets of high-energy biscuits to people in an emergency, and a windbreaker could provide kitchen sets to feed 100 families. This support will be added to the US$250,000 donation Balenciaga has already provided to support WFP's work around the world.
"Amidst the colour and creativity of Paris Fashion Week, Balenciaga made a powerful statement to draw attention to hunger," explained Prerana Issar, Director of Private Sector Partnerships for the World Food Programme. "When people buy these items in the autumn, they will carry this message forward and be reminded of the change they have made in someone's life." It's encouraging to see Balenciaga make a stand and use its platform to inspire positive change.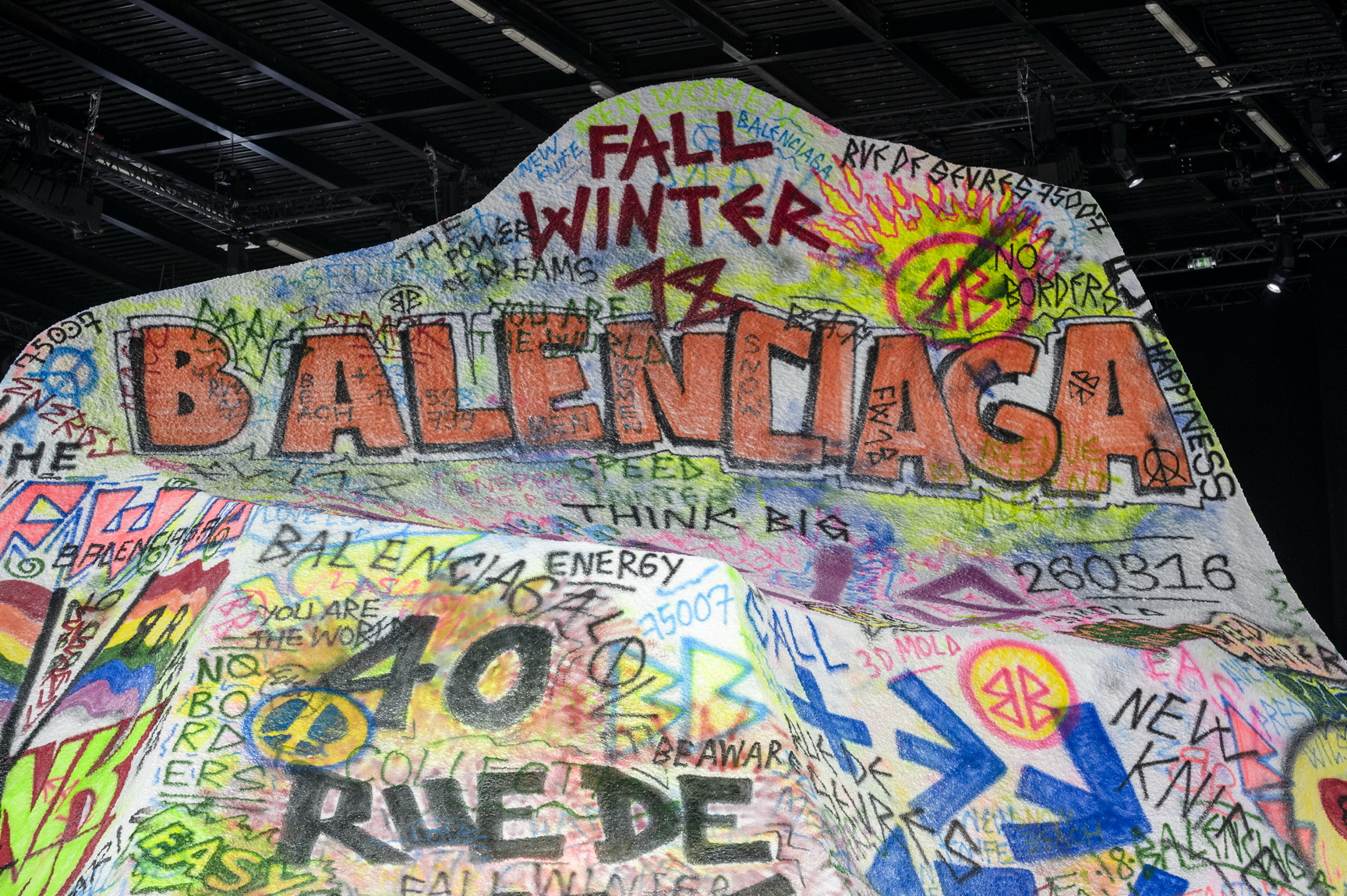 Credits
---
Photography Mitchell Sams