we partied with partynextdoor
Well, not really, but we asked him a few questions, including what his worst party experience was.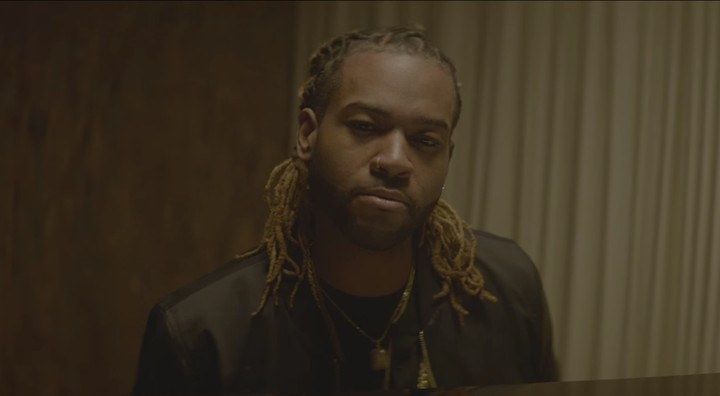 Image via Youtube
This article was originally published by i-D UK.
You probably know PARTYNEXTDOOR more from the songs he's associated with than the songs he's put out solo. Rihanna's Wild Thoughts, Work and Sex with Me, Drake's Legend, Bey and Jay's Shining, Major Lazer and Nicki Minaj's Run Up his credit list is basically all the songs you're really hoping the DJ plays.
He also does music on his own. A lot of it. The Canadian musician was signed to Drake's label OVO in 2013, and has been fairly prolific since then — four albums in five years. There was the self-titled debut PARTYNEXTDOOR (2013), PARTYNEXTDOOR TWO (2014) and PARTYNEXTDOOR 3 (P3). Hey, it's the rap game, if you don't have a bit of self-aggrandizement, you don't have anything. Last year saw him break the title habit and release " Seven Days".
He's from Toronto, and you can tell. The city's become known for its distinctive rap scene and sound — typically slow, emotive, snare-punctuated tracks popularized by the likes of Drake and The Weeknd. PARTYNEXTDOOR's music fits neatly in the same sphere. Take "Come and See Me," one of his many collaborations with Drake and arguably his best known track. This is, in part, because Kylie Jenner stars in the music video. But it's also because it's just a really great song. The track's a melancholic lament from the perspective of the love interest, with minimalist production underpinning smooth vocals and that signature snare. Its hypnotically repetitive melody imitates its lyrical narrative: "Why don't you ever come and see me? How many times do I have to ask? Why don't you ever come and see me? Why?"
Fortunately, PARTYNEXTDOOR did come and see us over in London on his Infinity tour, and even let us ask him a few questions.
What's the worst party you've ever been to and why was it so bad?
Denver on Halloween. Too many characters. You can tell so much about someone when they dress up.
What was the concept behind Seven Days ?
To make seven different songs in seven days.
Three top tips for people wanting to move from behind the scenes to in front of the mic?
Be a great listener. Be your biggest critic. And lastly, ironically, in order to move from behind the scenes to in front of the mic, you have to be able to stand behind your words.
What have you learnt from Drake?
I learnt freedom and professionalism from all the members in OVO.
What UK artists would you like to work with?
One of the first artist I admired when I started producing and songwriting was James Blake. Specifically Limit to your Love. So it'd be James Blake.
What can we expect from you for 2018?
It's a secret.
What do you think about when you're getting dressed?
It's about me being comfortable.
You have seven days left to live. What do you do?
Write as many songs as I can, ask God for forgiveness, work, stay awake and write my will.