6 ways madonna influenced pop
Let's be honest here, there's way, way more than six.
With a career that spans nearly 40 years, Madonna has shaped pop culture and the fashion, sound, and style that surrounds it. When trans-pop iconoclast Sophie said recently that "Madonna created the blueprint for modern pop stars", I let out a "YASSS!" that Jonathan Van Ness would be proud of. Obviously she didn't set the template alone -- Michael and Janet Jackson, George Michael, Whitney Houston and Prince also helped to remodel pop stardom in the 80s. Neither did Madonna herself develop in a vacuum. She was influenced by glamorous and envelope-pushing artists who came before her like Donna Summer, Debbie Harry and David Bowie. But more than anyone else, Madonna created the rules of engagement now followed by everyone from Taylor Swift to Justin Timberlake, and Britney Spears to Beyoncé. And at 60 years old, she's still redefining the mould.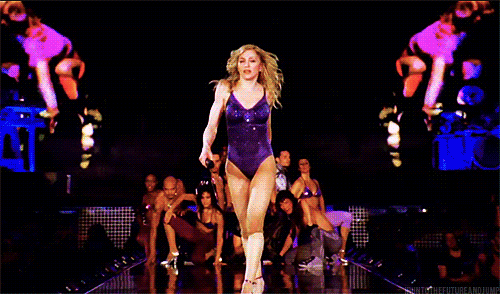 She helped to invent the pop star "era"
Alongside Michael Jackson, Madonna really cemented the idea that an album isn't just a collection of bops and bangers. It's also an opportunity for a new look, a fresh persona, different visuals, unexpected performances and a high-concept tour. Though she's often hailed as the queen of reinvention, it might be more accurate to say Madonna really excels at showing us new and exciting parts of herself. At her best, Lady Gaga briefly seemed like a natural successor because she was able to make an era feel as though it was constantly evolving without losing its cohesiveness.
She's a pioneer of pop provocation
Madonna's most provocative moments are iconic. She kissed a black saint in 1989's Like a Prayer video and duly lost a Pepsi partnership (but kept her fee). She simulated masturbation on stage during 1990's Blond Ambition World Tour and was branded "blasphemous" by the Vatican. She touched tongues with Britney and Christina at the 2003 VMAs and almost caused Justin Timberlake to bust an artery.
Today, it's not hard to spot the influence of Madonna-the-provocateur. Miley's entire Bangerz era probably couldn't have existed without sex-positive Madonna clips like Open Your Heart and Erotica. Years & Years recently returned with Sanctify, a single that conflated religious and sexual imagery in a very Cicconean way. And Rihanna's eye-poppingly kinky S&M video almost feels like gonzo Madonna.
But let's not forget that she also showed us how to capitalise on a controversy. When her gorgeously horny Justify My Love clip was banned by MTV, Madonna released it as a video single and made a mint. What a bo$$.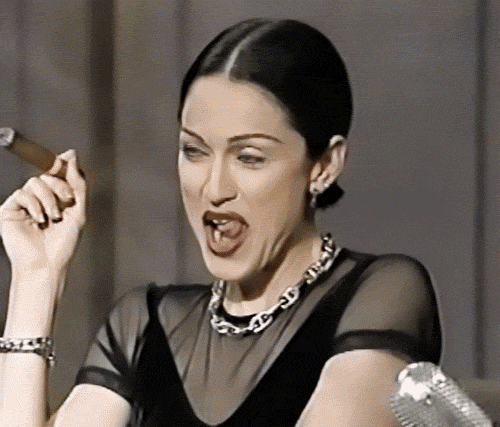 She proved female pop artists can have total autonomy
With Madonna, there was never any shady male svengali pulling the strings. Everything sprung from her creative vision, and she leveraged her success to gain even greater control -- by album three, 1986's True Blue, she was co-producing every track. This might not seem like a big deal, but it sent out a message to the industry and anyone who underestimated her musical chops. In the 60s, Dusty Springfield was advised not to take production credits on songs she had produced with the warning: "Don't be too smart or we won't love you." Two decades later, Madonna obliterated the misconception that female pop singers have to be pretty, submissive and polite to be successful.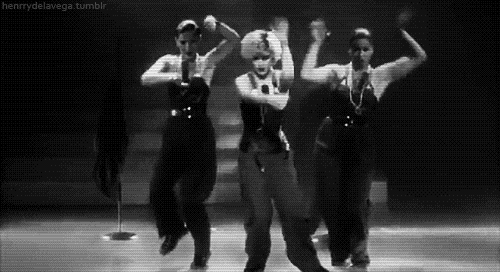 She was an LGBT ally before it was fashionable
In 2018, nearly all pop stars are allies -- partly because it's good business, and partly because they're not dickheads. But 30 years ago, when Madonna was championing LGBT rights at the height of the HIV/AIDS crisis, it just wasn't the done thing. At a 1983 concert, Donna Summer alienated swathes of her fanbase by saying "God made Adam and Eve, not Adam and Steve".
By this time, Madonna's career was already tied to the LGBT community -- her first mentor, best friend and brother were all gay -- so she used her voice to amplify theirs as she became more famous. In 1989, she included an AIDS fact sheet with her Like a Prayer album, and helped to organise a high-profile AIDS benefit in New York City. When two male backing dancers shared a kiss in her groundbreaking 1991 documentary Truth or Dare, it gave fans a rare positive portrayal of queer intimacy.
Madonna has also benefited enormously from queer culture and creativity over the years, and arguably appropriated it on occasion, but she's always had our backs. Oh, and let's not forget that she banged Sandra Bernhard.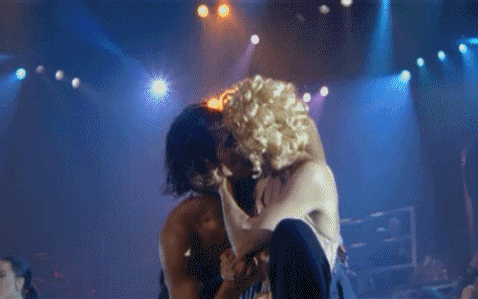 She elevated the arena pop tour
Any glossy pop show you can think of -- Taylor's image-savvy Reputation, Miley's risqué Bangerz, Beyoncé's fierce Formation -- owes a debt to Madonna's Blond Ambition World Tour. Though it took place 28 years ago, it remains a dazzling blend of choreography, charisma, song-craft, spectacle, sex and fashion. Its influence is everywhere: in her God Is a Woman video, Ariana Grande pays homage to the iconic Gaultier cone bra Madonna wore during the tour.
The accompanying Truth or Dare tour doc, which inspired far less interesting concert films from Katy Perry and Justin Bieber, is also a pop culture landmark. It's a fascinating insight into a smart, seriously ambitious superstar who knows she's at the peak of her powers, but still wants to have fun.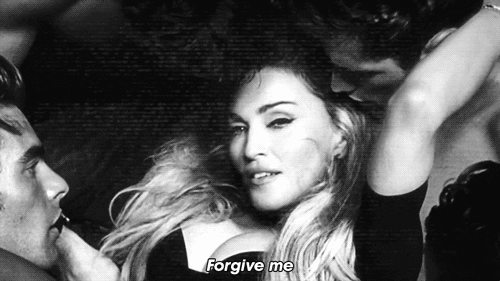 She's still tirelessly defying ageism and sexism
I can't remember the first time I heard someone say Madonna was "too old" to do something -- and by "do something", I really mean just carry on with her career. But it was probably after 2005's Hung Up video dropped and some people felt threatened and perplexed by a then 47-year-old woman wearing a leotard and dry-humping a boom box. Since then, every album has been greeted by a boorish chorus of "eww, give it up!" and, "put it away, grandma!". Frankly, I'm tired.
But at the same time, the toxic combination of ageism and sexism that Madonna faces is fuel for her fire. For decades, she's been pushing back against narrow-minded expectations of how female pop stars should behave. The next generation will benefit from what she's doing now, and she knows it. "I'll get the shit kicked out of me and in 20 years, Miley Cyrus will just wander through like, 'What?' She'll walk around in her fur bikini in her 50s and no one will even bat an eyelash," Madonna told Noisey in 2015.
Turning 60 won't make Madonna change the way she acts, dresses or makes music. If you're hoping for Madonna Sings the Great American Songbook, you don't really get her as an artist, and you're going to have a long, long wait.
---
This article originally appeared on i-D UK.