skater sean pablo knows chucks look best trashed
His debut sneaker for Converse features a lot of Sharpie.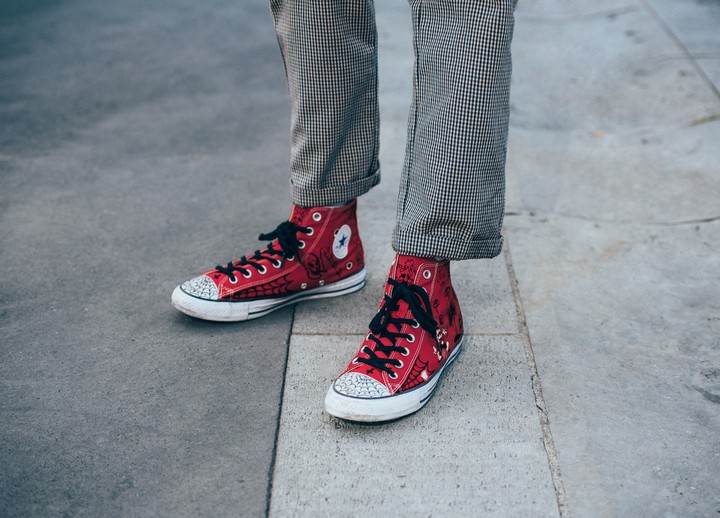 Images courtesy of Converse.
Sean Pablo is the soon to be 21-year-old skater whose breakout was the 2014 Supreme film Cherry. It introduced the skate world, and those that want to look like part of it, to the then teenage skater and his lanky style. He's now on the Converse CONS team, and just dropped his first Chuck Taylor All Star. It's his favorite sneaker to skate in, as evidenced by Cherry. It comes in red and white, covered in original hand drawn artwork that looks like Pablo's myriad of tattoos. The LA native had his launch party at authentic New York tiki bar, Otto's Shrunken Head — i-D caught up with him afterwards to talk about his Chucks and the movies that inspired them.

Tell us about your new style for Converse! Why did you want to sharpie them?
I think every kid sharpies their Chucks at some point, bored in school, or to release some teen angst. So that was the whole idea behind the shoe. I wanted them to have that rebellious adolescent skater feel to them and hopefully raises some nostalgic feelings for whoever buys them.
What's your favorite thing you've drawn?
I like the way all the images go together. I feel like the drawings were just stuff I would doodle all the time and a lot of them became tattoos that I have now.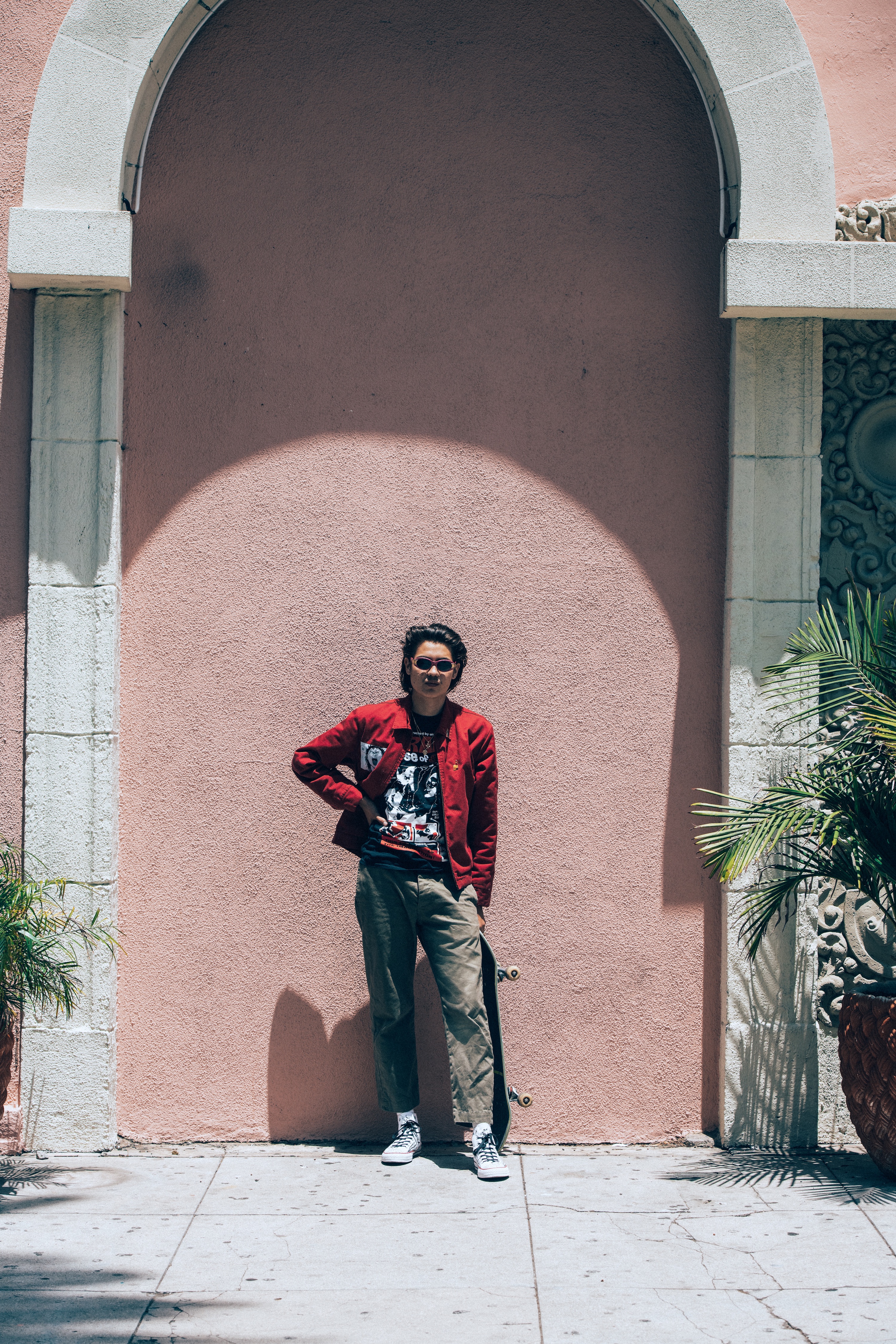 Do sneakers look better new or messed up?
I think Chucks 100% look best when they're on their last leg… Get 'em dirty, kids...
Which is your favorite colorway?
Honestly, pink. I feel like that color Chuck has such a classic kinda 80s feel to it. Breakfast Club shit.
What do you like about Otto's Shrunken Head?
It reminds me of that movie True Romance. I love the animal print on the walls and the cheesy tiki decor. That's my shit. Trashy and yet elegant. Plus the photo booth looks like it's from the 70s.
If you were a tiki drink what would you be?
Piña colada.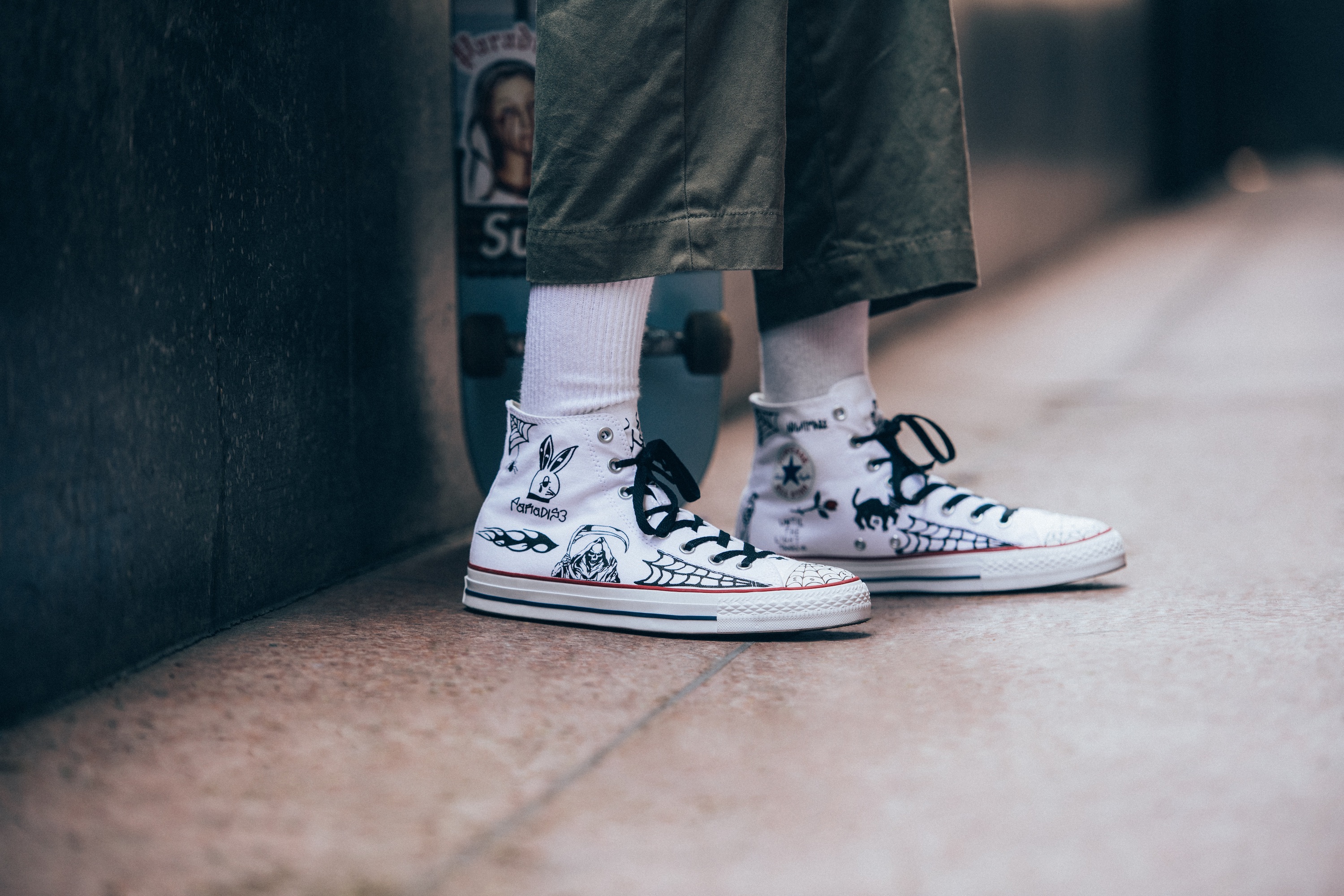 What inspired your label Paradise?
Infinite sadness and depression.
What's your favorite t-shirt graphic at the moment?
"I CANT STAND BROKE ASS MEN".
What are you doing for the rest of August?
Skating my ass off and turning 21 at the end of the month.
The new Converse CONS x Sean Pablo Chuck Taylor All Star Pro collection is available on Converse.com for $75.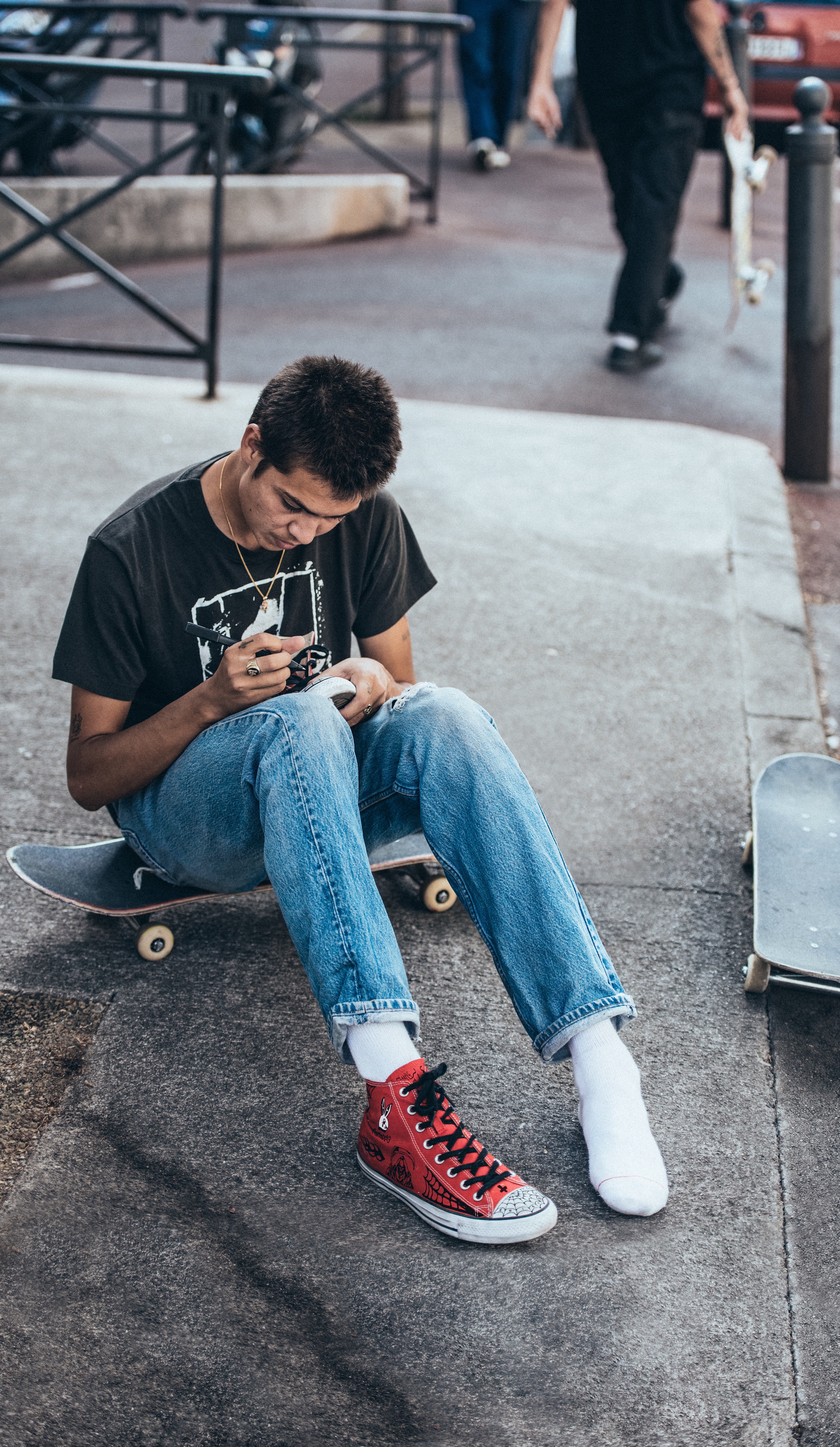 Tagged: