your summer heatwave vibe, according to your star sign
Obviously Scorpios are embracing the disgustingly high temperatures.
In case you haven't noticed, it's bloody hot out there. Like, it's so hot. The UK are currently in the midst of their longest ever heatwave since 1976, while 74 million Americans are currently sweating in record breaking temperatures stretching from New York to Dallas. It's a scorcher. How you deal with the heat though, now that's a tricky one. And, we would argue, it all comes down to your astrological sign.

So before you go back out in it, take a mo, consult the stars*. They know how to get you through it (for this week at least).
Sagittarius
Venus enters your sign this week, which means you're all about planning, goals and actions; at a time when most people want to chill in the sun with a cocktail, your aspirations are a little more concrete. The week begins with ruling planet Jupiter finally dragging itself out of the miserable retrograde it's been in for months on end - good news for you! Make the most of the positive, optimistic energy this brings by making your dreams a reality, even if that just means booking a day off work to work on your tan. Later in the week a solar eclipse is the cue you need to start making major life changes. Like, maybe stop bringing a jumper when you leave the house "just in case".
Most likely found doing: Curious and explorative, Sagittarians are the most likely of all the signs to be found saying the word "wanderlust" with no discernible irony. Given how much you love travel, the outdoors and the freedom of endless muggly sunny evenings, you'll be the one to organise a road trip or weekend getaway, much to the chagrin of literally every one of your friends who protest that it's too hot to put any effort into any plans for the foreseeable future. But who cares that there's no AC on the train! It's an adventure guys!
Most likely found wearing: Summer to Sagittarians is nothing more than a glorified, extended festival season. This season, Wales Bonner, Cottweiler and Craig Green all embraced the same Glastonbury healing feels, mindfulness vibes. Think SS19 spirituality, Wild Wild Country vibes. Obviously barefoot.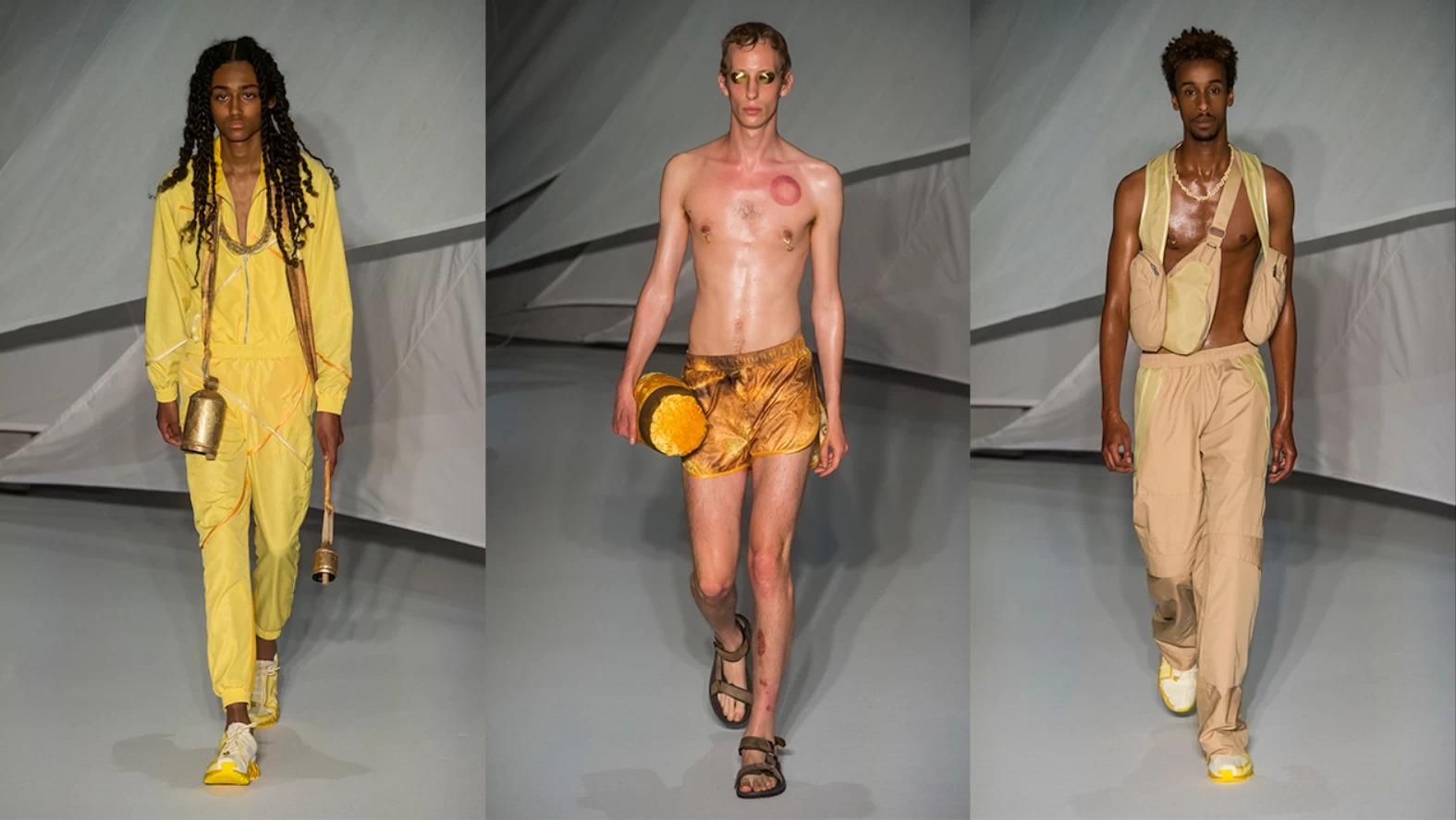 Capricorn
Your week starts with the moon in Aries, meaning that you're craving intimacy, family and friends. Why not invite them round for a big old bbq (the 12th you've hosted thus far this summer), to reconnect? And while intimacy is weighing on your mind, you can rejoice in the fact that Virgo is in your house right through to the beginning of August. She might be widely regarded as the virgin of the zodiac, but for Capricorns the presence of Virgo means one thing and one thing only: summer love. Time for a heatwave fling.
Most likely found doing: Endlessly enthusiastic, Capricorns are the ones to encourage the summer party to continue even when everyone around them is sunburnt, skint and exhausted. Another festival hun? More mini breaks? A romantic getaway, so soon? Well okay, fine, if you insist.
Most likely found wearing: Capricorn is the life of the party, and they like their parties to be out of this world. So from out of this world, extra terrestrial partywear from Astrid Andersen is very your vibe.
Aquarius
It's a big week for socialising, Aquarius. At the beginning of this week, with Venus in your house, you're in the mood to communicate and feeling more talkative than ever. After the solar eclipse on Thursday, your weekend is gonna be a big one, and you'll find the most fun in huge groups. Trump protest, anyone?
Most likely found doing: Boundlessly energetic, Aquariuses are the last ones awake at every festival you'll attend this summer. They're party animals, and more hours of daylight just means more time to enjoy themselves. Expect to find an Aquarius nudging you awake at 7am, somehow well rested and ready to go again despite functioning on two hours sleep, demanding that you watch the sunrise on the tor together. How do you do it!
Most likely found wearing: If any of the signs are gonna attempt to survive at Burning Man, it's Aquarius. And this Rick Owens headpiece, you have to admit, is very Burning Man. Don't forget the sunscreen for, you know, the rest of your body.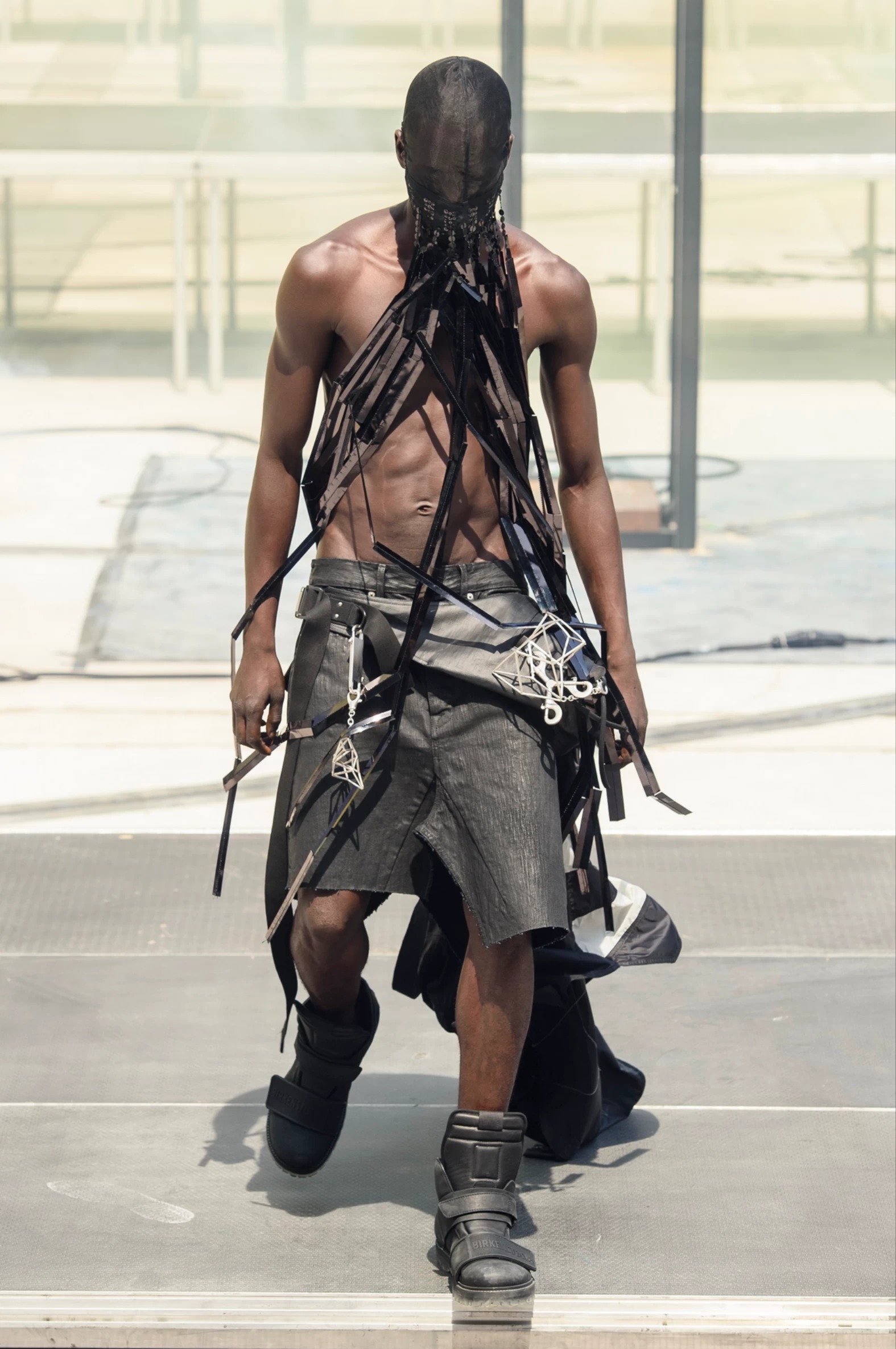 Pisces
Pisces, you are more often than not hopelessly romantic, and you're in luck this heatwave -- Venus moves into Virgo this week, leaving you slap bang in the middle of your relationship zone. If you're already in a relationship, get ready for things to get beach-chick-lit level sweet and gooey. If you're single, then be on the lookout; the stars say someone is about to sweep you off your feet. And it's the stars, they can't be wrong.
Most likely found doing: Ah, poor old Pisces. The most sensitive of all the zodiac signs, the stress of an action-packed summer and day after day of sweltering heat is beginning to get to them, the sweet little souls. Expect to find them worrying about blowing all their money on impromptu pub trips and buying Magnums in the middle of the afternoon, and then worrying even more that they're not enjoying the summer enough. Last week they saw a dog in a hot car and immediately burst into tears.
Most likely found wearing: This summer is all about old school romance for Pisces, and I don't know if Maria Grazia Chiuri is a Pisces, but Dior's couture offerings this season are perfect for sensitive, old school romantics. What the long, flowing dresses and dusty ballgowns lack in heatwave practicality, they make up for in stereotypical Pisces sentimentality.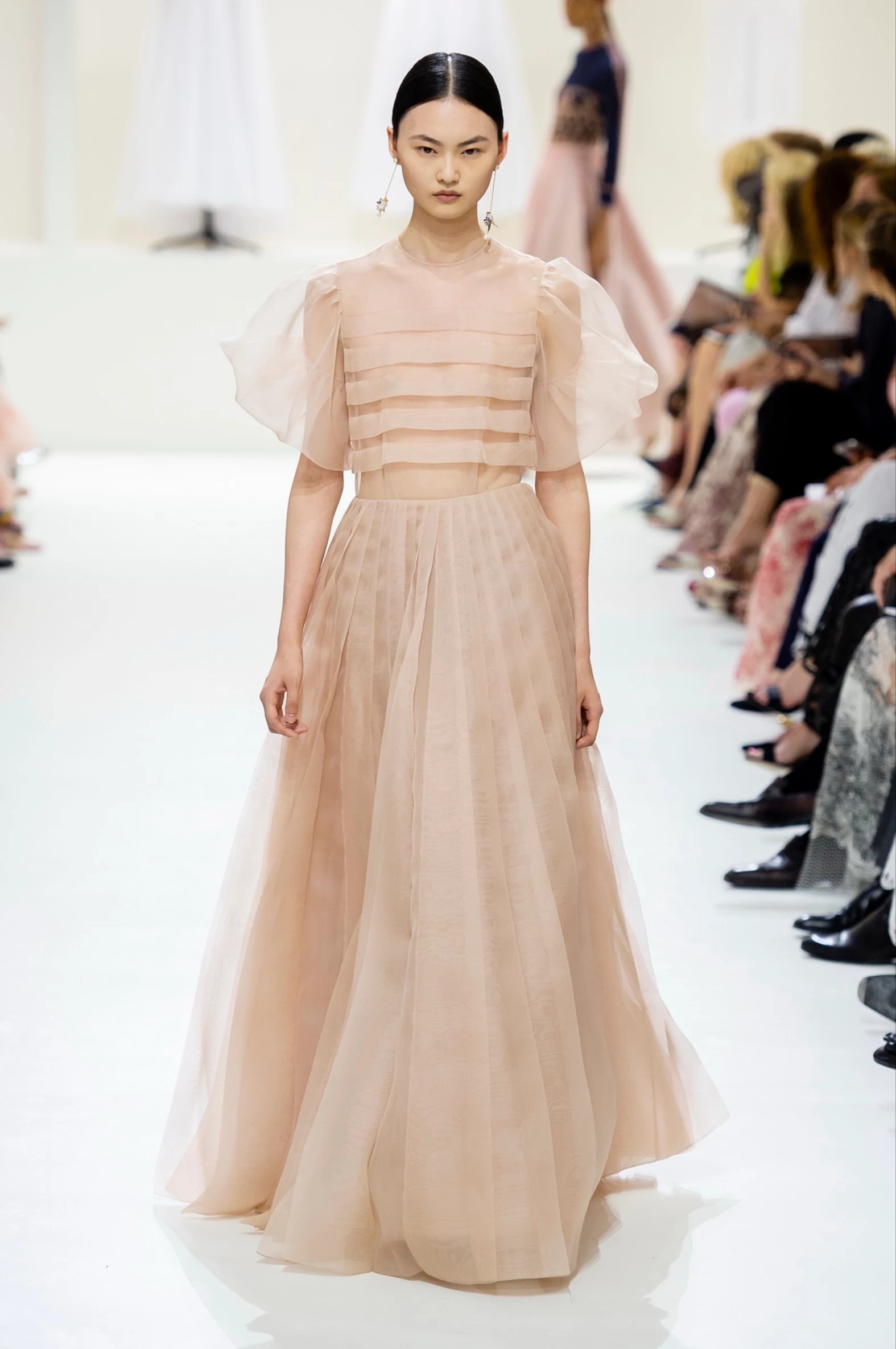 Aries
Some people let the heat get to them, and by "some people" I mean "All Aries". You're a bundle of pent up hot energy this week, and you need to find a positive outlet for that. Take a boxing class, go for a run, try and fail to practice mindfulness. You need to do something or that energy is going to bubble over and become a blowout argument with a friend or colleague. Namaste, Aries. Namaste.
Most likely found doing: Headstrong, crass, and excitable, Aries is the life of the party all summer, and often, they're the one taking it too far. When most people are happy with throwing a few beers in the air and cheering, Aries are the ones jumping on an ambulance in their unbridled, destructive summer joy. Take it down to about a two, Aries.
Most likely found wearing: Aries have way too much fun to think about intricate outfit details, or even the little things, like where they put their phone while they were dancing. Why not make like John Galliano and strap it to your ankle where you don't have to worry about it and can dance the night away? Perfect!
Taurus
It's shaping up to be an intense week full of socialising and making plans, and it's easy for you to feel overwhelmed and want to check out of that, Tauruses. You have an inbuilt mechanism to conserve your energy, and it's time to use that this week. Focus inwards and try not to let the solar eclipse fuck up your domestic sector too much. Maybe buy a fan so your flatmate doesn't end up arguing with you. The heat can just get to people, man.
Most likely found doing: Well, not much. Find them in a park with a book, for the entire afternoon. Who wants to rush around in this heat? Miss me with that.
Most likely found wearing: Tauruses are known as lazy, but that's unfair. Really, they just like to relax. What's the point of summer if you can't spend it enjoying some lie-ins, eating breakfast in bed like the indulgent Mediterranean little soul you are? Why get dressed when it's too hot to bother! Viktor and Rolf gets it.
Gemini
Your (endless) summer plans look set to clash at the start of this week and that might cause some communication drama, but don't fret Geminis -- by Wednesday you're silver tongued again and able to smooth it all over. Try not to do too many things on the spur of the moment, your energies are all over the place this week thanks to the solar eclipse, and taking some time to chill out and actually enjoy your summer might not be a bad thing.
Most likely found doing: Geminis can never commit to one plan. Try not to be offended if they cut out on your BBQ early to head to a rooftop party before they're off on holiday tomorrow, it's not that they don't want to hang out with you! The heatwave excites them way too much to do just one thing at once.
Most likely found wearing: The thing about Geminis is they can never really decide one way or the other what they want, and their summer lewk reflects this. Sandals or trainers? Big sunglasses or tiny ones? Men's or women's? Who knows! Expect to find them blurring the gender binary in fashion choices like this lowkey look from Maison Margiela. It's way too hot for tradition.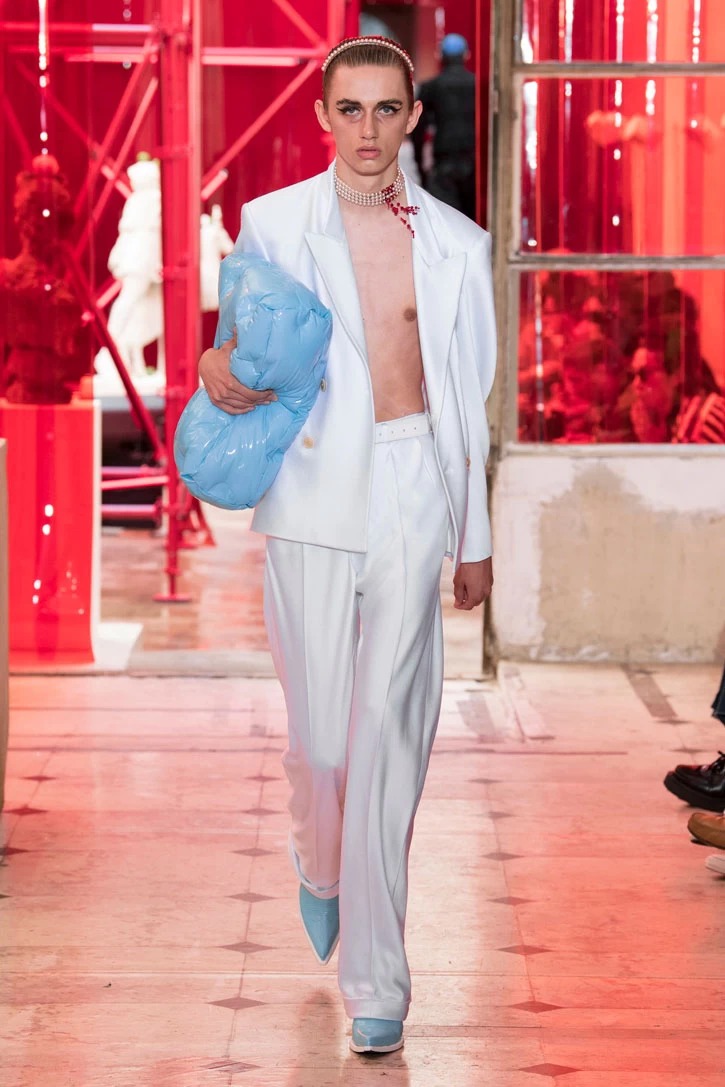 Cancer
A Cancer world is an emotional one at the best of times, and this week's solar eclipse on Thursday makes it an even more emotional than usual week for you. Let's hope that doesn't mean England are gonna crash out of the world cup and leave you distraught. It probably has more to do with your post-match hangover than anything else. Luckily for you, Venus is in your sign all week long, opening up your communication zone, so at least you'll be plenty equipped to complain about it.
Most likely found doing: Look, Cancers are an emotional sort, and emotions are running high this summer. The person who cries whenever someone gets dumped on Love Island, that's Cancer. The person who gets so excited during a World Cup penalty shoot out that they literally scream? Yeah, Cancer.
Most likely found wearing: If Cancer could be summed up in one fashion moment it'd be the super emotional hug Virgil Abloh and Kanye West shared in the sunshine at the end of the former's debut LV show. Just so much love! Whack a Cancer in any one of those rainbow looks and they'll be over the moon excited.
Leo
Some signs might wilt in this heat, but not you Leo. You, a brash, confident fire sign, were made for this weather and this week is your time to shine. The moon is in Aries (your fellow fire sign) early this week and that means you have permission to be even more extra and adventurous than usual. Thursday's solar eclipse means a new moon, and a fresh start, so you're full of even more energy than usual. Better socialise in the sun and let everyone see your fiery, charismatic self at its most powerful.
Most likely found doing: If there was a volume setting for life, Leo would have it set to 100 -- and summer is when they're most powerful. Leo is the guy in London Fields blasting music from his speaker more than is socially acceptable. He's leading the 'football's coming home' chants outside the pub at 3am. He's applied to go on Love Island. He's like, a lot.
Most likely found wearing:
You: It's way too hot today to wear anything too extra. I'd better just dress down and keep it casj.
Me, a Leo: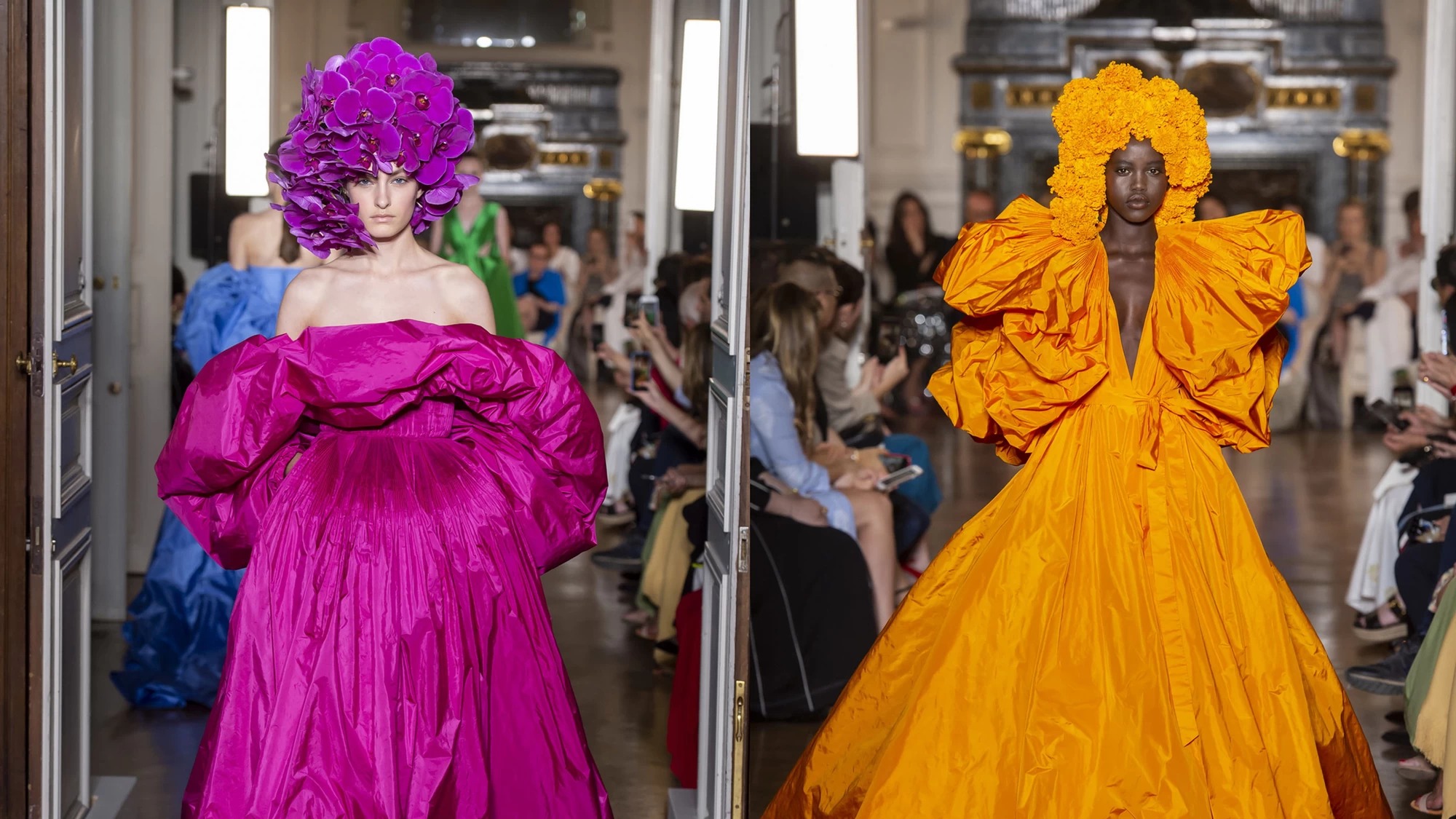 Virgo
This week's solar eclipse might be bringing other signs together, but Virgo aint one of them. Instead the introduction of Pluto in your house brings an energy of creativity, and you'll find yourself tempted to cancel social plans to focus on your own projects instead. Who has time to watch the World Cup in Hyde Park when you could be working on your own thing? Other people might be using those long evenings to chill out, but let's be honest, Virgo doesn't know the first thing about chilling out.
Most likely found doing: Lecturing their friends about the importance of sun protection while sanctimoniously producing a bottle of SPF 50 and a packet of antihistamines from their backpack. Virgos. Are. Prepared.
Most likely found wearing: An angelic albeit uptight earth sign, Virgo in the summer is all about reconnecting with the planet, as long as they look chic and understated while doing so, obviously. And they're practical remember? So these Jacquemus white linen pants, paired with a sweater, are perfect. It might get cold later!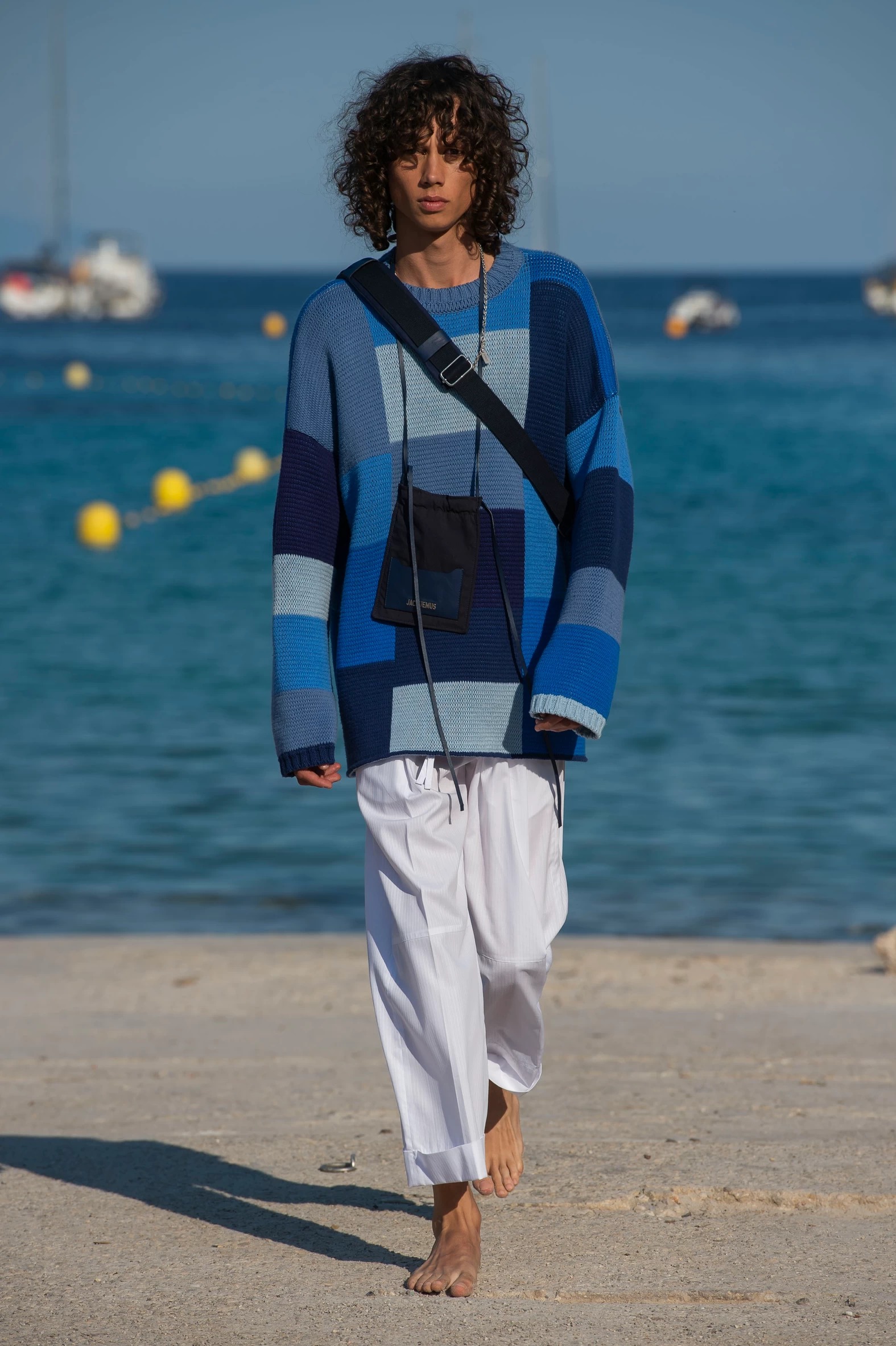 Libra

While most of us find that the hot weather makes us decimate our finances with astonishing speed, leaving us with way too much month at the end of the money, balanced, dependable LIbra manages to keep a cool head. This week, the introduction of Jupiter into your sign means even more good news for your finances. Take this time to reassess your budget and spending, and then (when that boring bit is over) decide whether you can afford to splash the cash a little bit. Why not extend the heatwave with a holiday? Treat yo' self.
Most likely found doing: If mindfulness incarnate was a star sign, then it'd be Libra. While the rest of us manage to get sweaty and stressed by day to day life in the heat, when even getting on the tube can be a gross, dehydrating debacle, Libra somehow manages to see the good in everything. They don't get excitable, they just float languidly in the sunshine. How do they manage it? And can they teach us how to meditate?
Most likely found wearing: The heat might make lesser humans panic about their unprepared summer wardrobe, but Libras are honestly, so over it. They're the kings of chill, and the summer lewk is suitably laid back. Still chic though, obviously.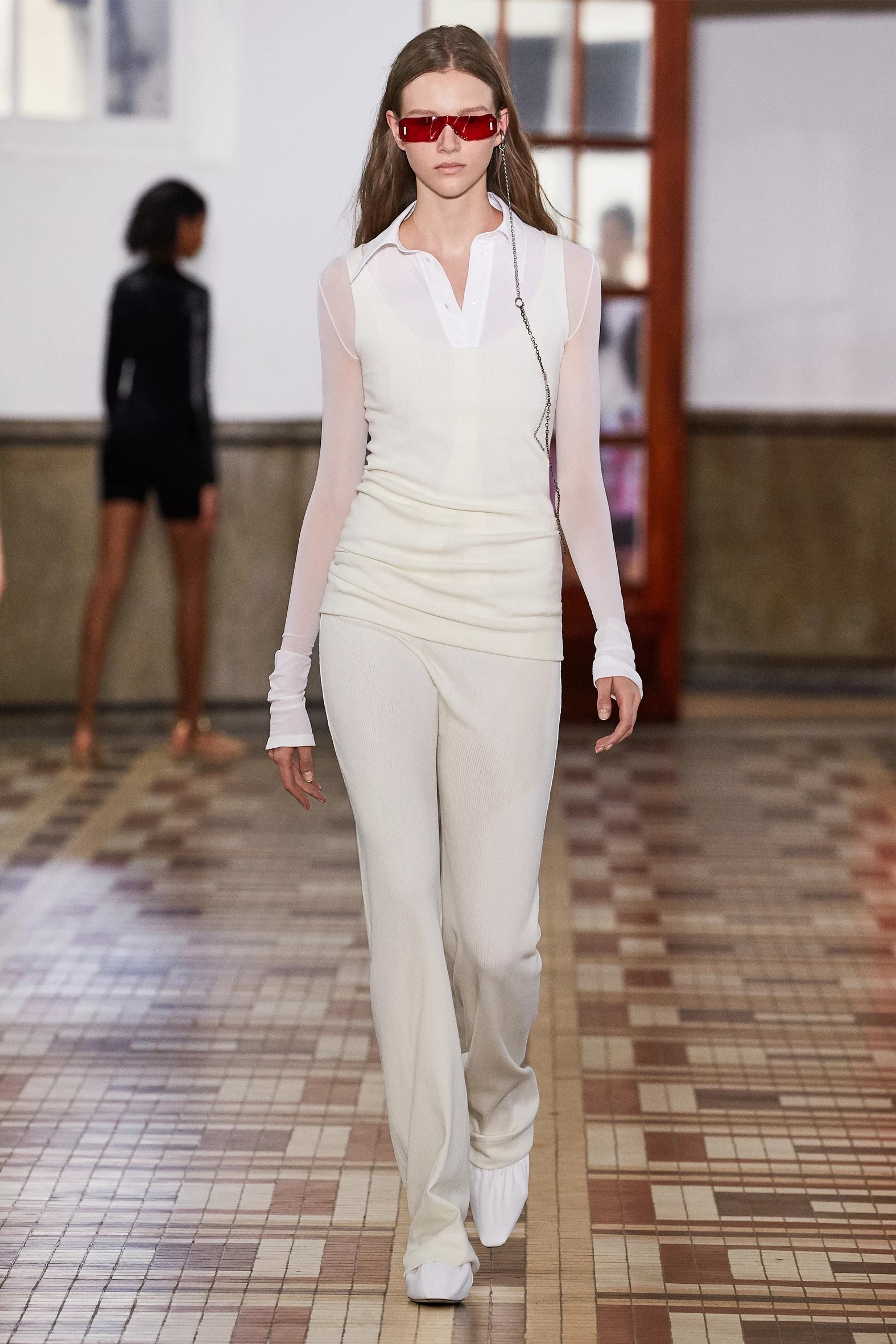 Scorpio
Jupiter's out of retrograde baby! You know what that means for you? D r a m a. Well okay, things are always dramatic for Scorpios -- and that's just how they like it, too -- but Jupiter's presence means you can use your nervous energy for good, not evil. Set yourself some summer goals and actually reach them! Oh, and if one of those goals is "to pull", then you're in luck. Venus is all over your house this week, so now is the time to re-download Bumble and take some new beach pics. You're on fire.
Most likely found doing: Drinking Aperol Spritz in a rooftop bar as you wait for your latest date to arrive, silently judging literally everyone around you.
Most likely found wearing: Look, just because it's 33 degrees outside doesn't mean you can't still be goth as fuck. So probably this nifty Maison Margiela corset (keep those shoulders breezy):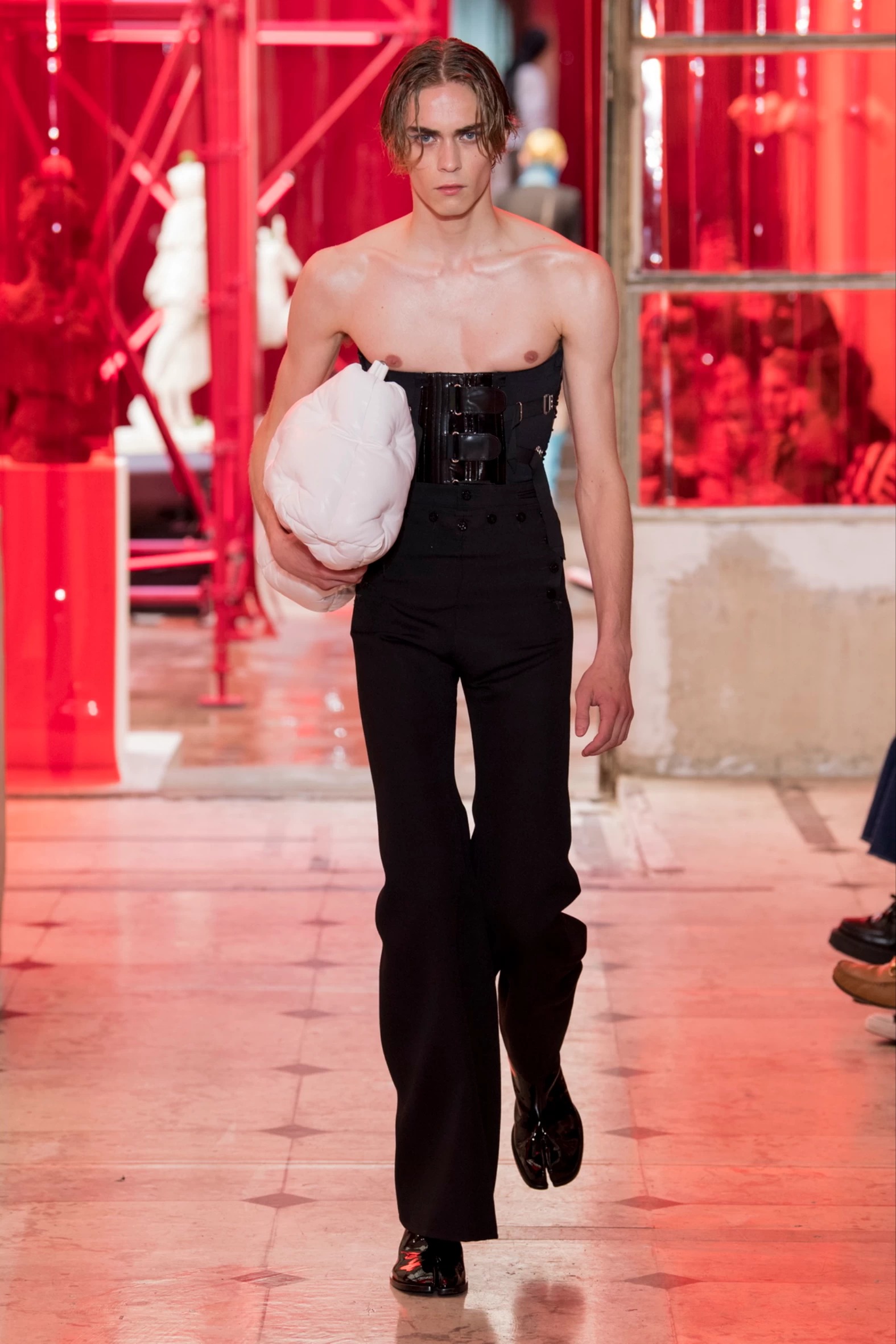 *In the interest of full disclosure, these horoscopes were collated with the help of internet zodiac oracle, astrology.com.
read this next