how this underground club is shaping russian culture
"Russia is more than vodka, bears and Gosha Rubchinskiy." We asked the founders, club kids and residents of Kisloty about its underground music scene and the creative future of St. Petersburg.
From this year's football World Cup to one of the most influential designers of today, there's a lot of things we associate with Russia. But one thing many people skip over is its music scene. Which is a shame -- because artists like Muscovite Kedr Livanskiy and underground producers such as Buttechno and RASSVET records are making sounds worth taking note of.

Most of these artists come together at Kisloty, which is to St. Petersburg what Berghain is to Berlin, although it's mostly unknown by non-locals. There's little information about the club online, except that it's an old railway station converted into a techno epicenter. It's there that, as well as clubbing, exhibitions and talks take place, and with it a community of like-minded people has grown.
To get a better idea of the underground club shaping Russian culture, we introduce you to the people behind it.
Sasha, 27, owner of Kisloty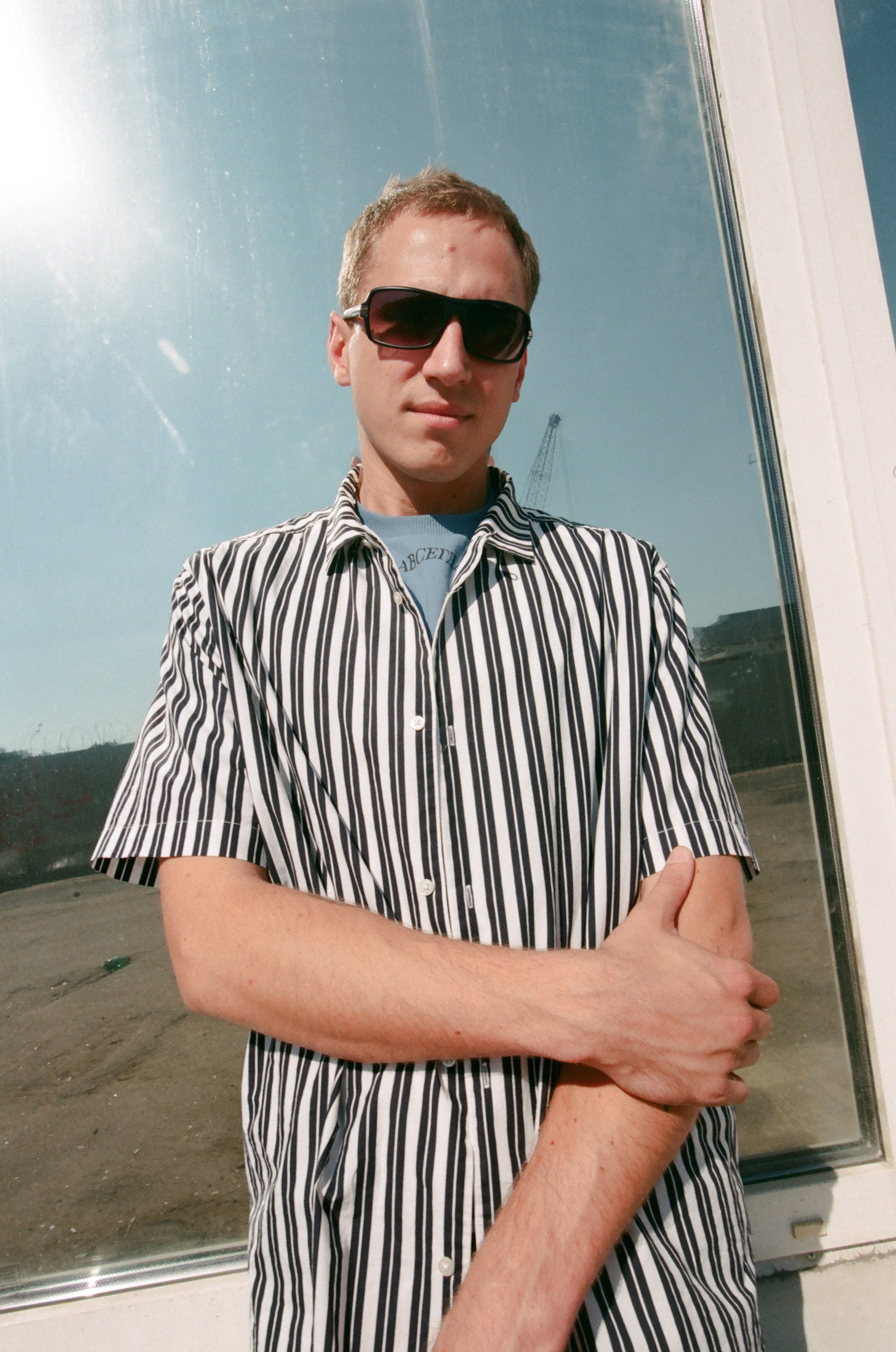 What do you?
I raise two kids, write music and run a few projects. One of them is Kisloty.
Why did you decide to start it?
It wasn't really a decision, more a necessity. We've been doing events for over 10 years, but none of the venues fitted our requirements or budgets. Unlike many club owners, we had zero experience and contacts in nearly all aspects of running a nightclub. Still, I have high expectations in terms of professionalism, and think that sustaining flawless relationships with everyone -- especially in a place and time when everybody seems to be constantly fighting with each other -- is one of our main achievements.
What's missing from the club scene in St. Petersburg?
The most limiting thing was the absence of any single vision between venues, which led to the same set of artists playing at different places in rotation. None of the clubs had their own residents that would grow and develop over time -- instead they invited as many different DJs as possible to attract a bigger audience.
What's the message behind the club?
It's always been our goal to not limit ourselves to just nightlife and music-related activities. Especially now, during summer, we use the space for exhibitions and public talks. Building a community based on strong connections is important for the development of culture and our country in general.
Milyukos, 20, graphic designer at Kisloty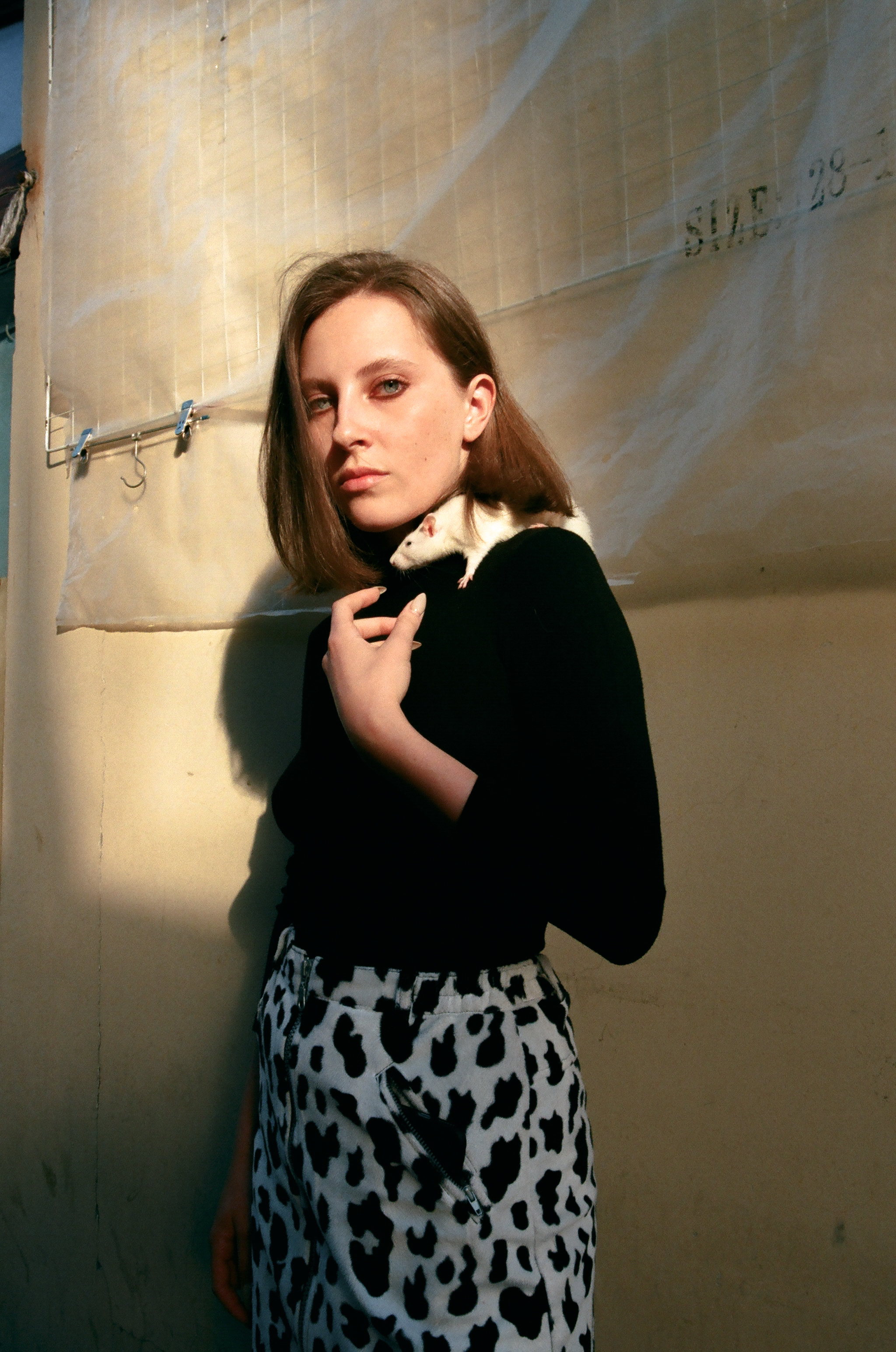 What is so special about designing graphics for Kisloty?
It's difficult to put it in words, I'd rather let the paintings speak --- it's just my feelings on a sheet of paper.
How would you describe the atmosphere there?
It's cosy and feels like home.
What makes a good poster?
It must be persuasive -- I don't believe in form for the sake of form. Have your own style without imitating others.
What advice would you give young creatives?
Trust yourself and don't just do something because you want to be different from the rest. You should try to identify your style and reflect your thoughts sincerely.
Lolja, 28, resident DJ at Kisloty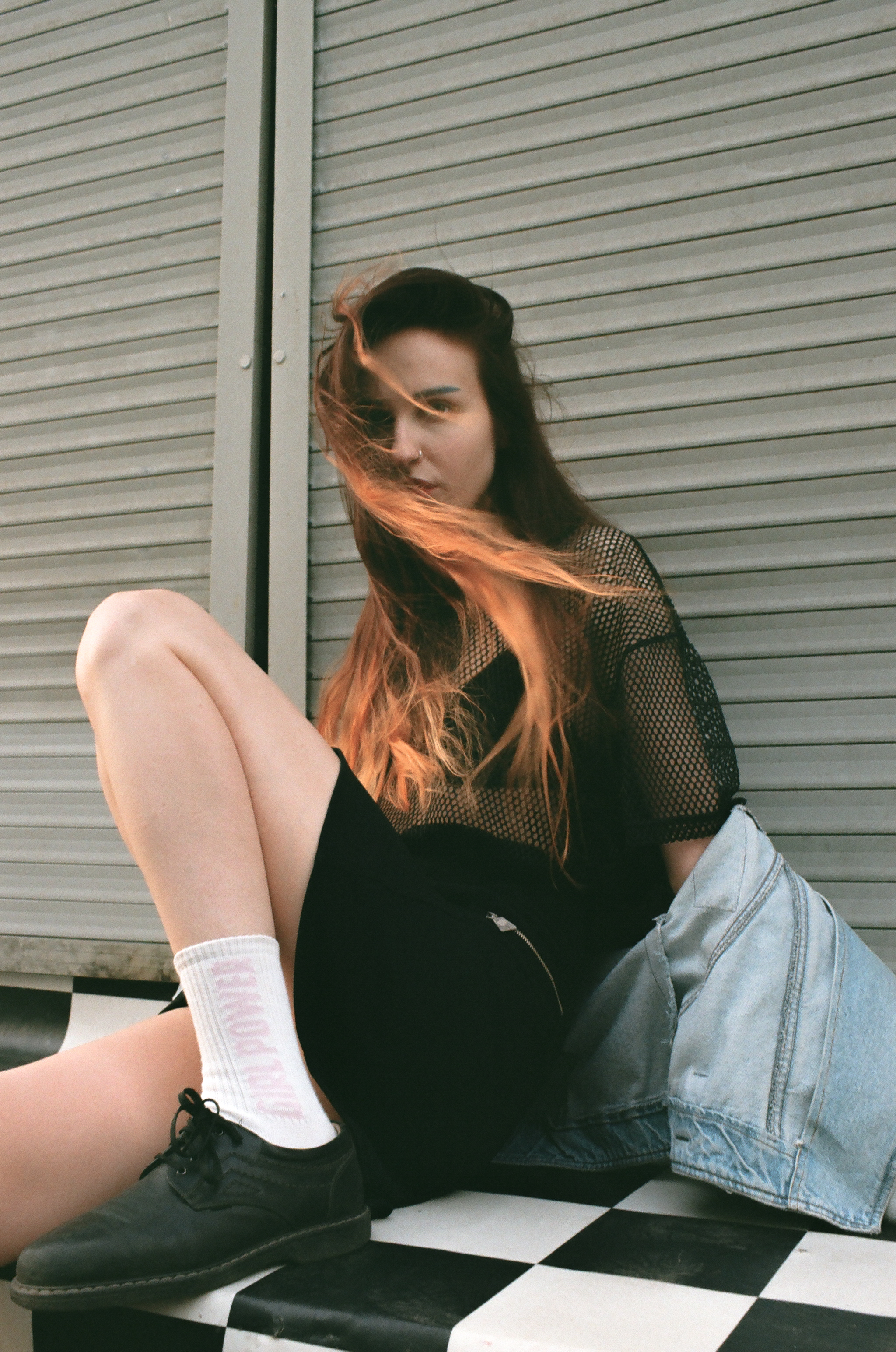 What do you do?
I'm an artist, DJ and intersectional feminist activist. I study contemporary art and work with different mediums like photography, video and sound. It's important for me to promote my political views through my art. With my friends, who are also activists, we support and organize different feminist events here, do charity projects to support domestic violence survivors, go to protests, make feminist merch and public art.
What makes a good rave?
In Russia, one that isn't shut down by the authorities and your friends aren't frisked by cops. Luckily this has never happened at Kisloty, but it happens often in this country.
How would you describe your generation?
One of the biggest problems in our society is the lack of education. It gets worse every year, as our government isn't interested in educating people. But we have the internet and social networks now. It's a great opportunity for younger people to educate themselves and get the information they want -- I'm proud that more young people are becoming activists, joining political protests, speaking up about discrimination, supporting minorities and struggling for a better life in this country.
Rostislav, 25 club kid and friend of Kisloty
What are you doing?
Inspiring people to look good and buy expensive clothes.
How would you describe the underground music scene in St. Petersburg?
Either it is so underground that I don't know anything about it, or it is superficial and relies on everything that precedes it.
Where do you go when all the lights come on?
The party is always where my friends are. The place doesn't matter.
Gleb, 22, resident artist at Kisloty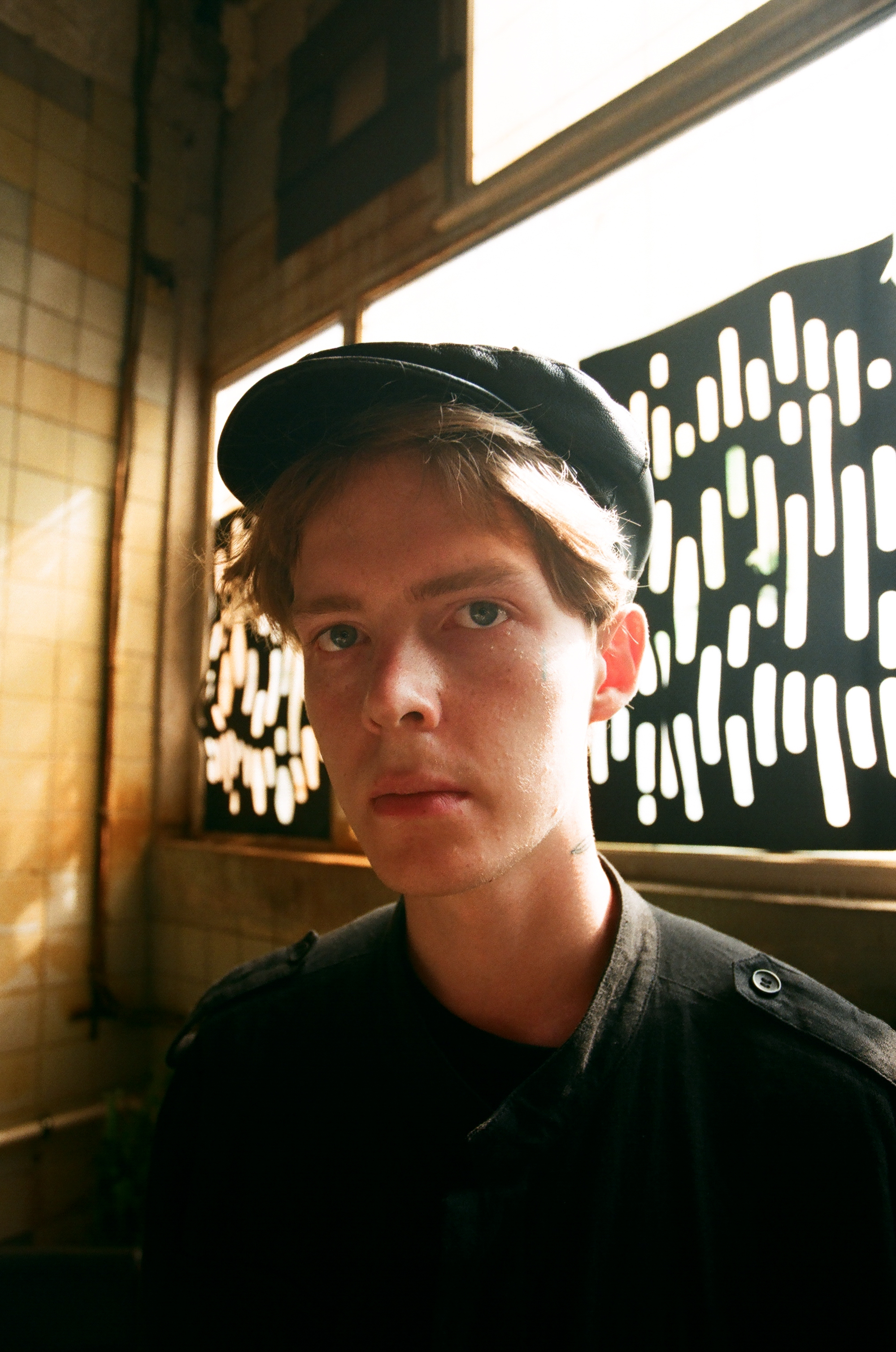 What are you doing?
I draw pictures and do tattoos.
How would you describe the atmosphere at Kisloty?
It's the only underground club in St. Petersburg, where everyone can feel free to do what they want. It's always fun.
What is the best about being young nowadays?
The younger generation has more opportunities to make a change in the modern world.
How does St. Petersburg inspire your work?
I'm inspired by the attitude of people towards art here. The city is full of creatives.
What advice would you give every young artist out there?
Don't be afraid to meet new people.
Kirill, 21, resident DJ at Kisloty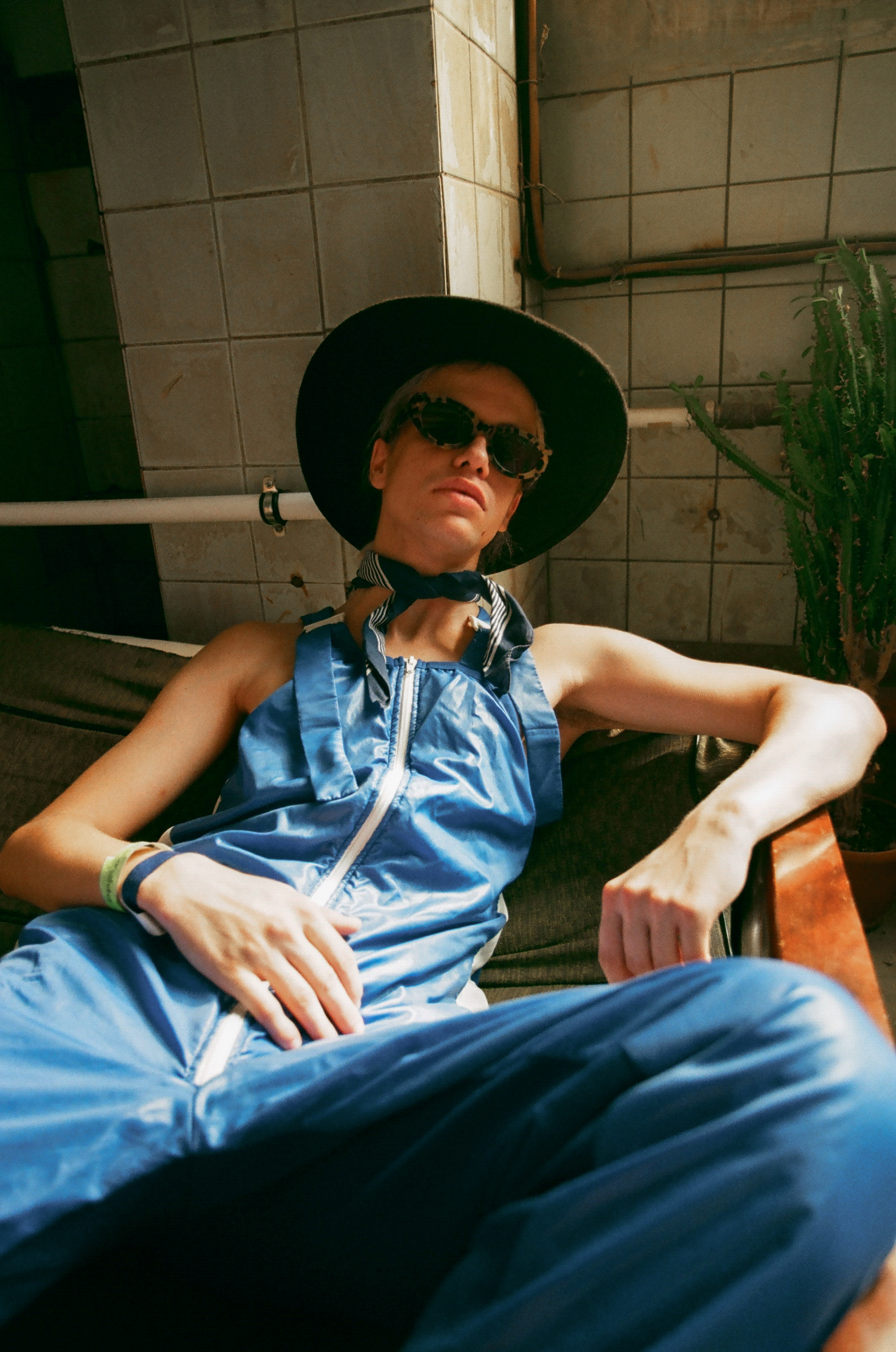 What do you do?
I'm an artist and DJ.
How would you describe the atmosphere at Kisloty?
The atmosphere in this place is different. I have the best time when it's only me, the DJ, rhythm, connection, comfort and crazy dancing.
The best track to end the night with?
I can't decide, so I'll give you three: Modeliste, Sine Silex. Trust, Shoom. Ton Rire, Bionda e Lupo.
What are the best and worst things about living in St. Petersburg?
The best is definitely my true, devoted friends. The worst is envious hypocritical people.
If you could ask the world one question, what would it be?
Would you like to live in the past? The present? Or the future?
Tihon, 26, art director of Kisloty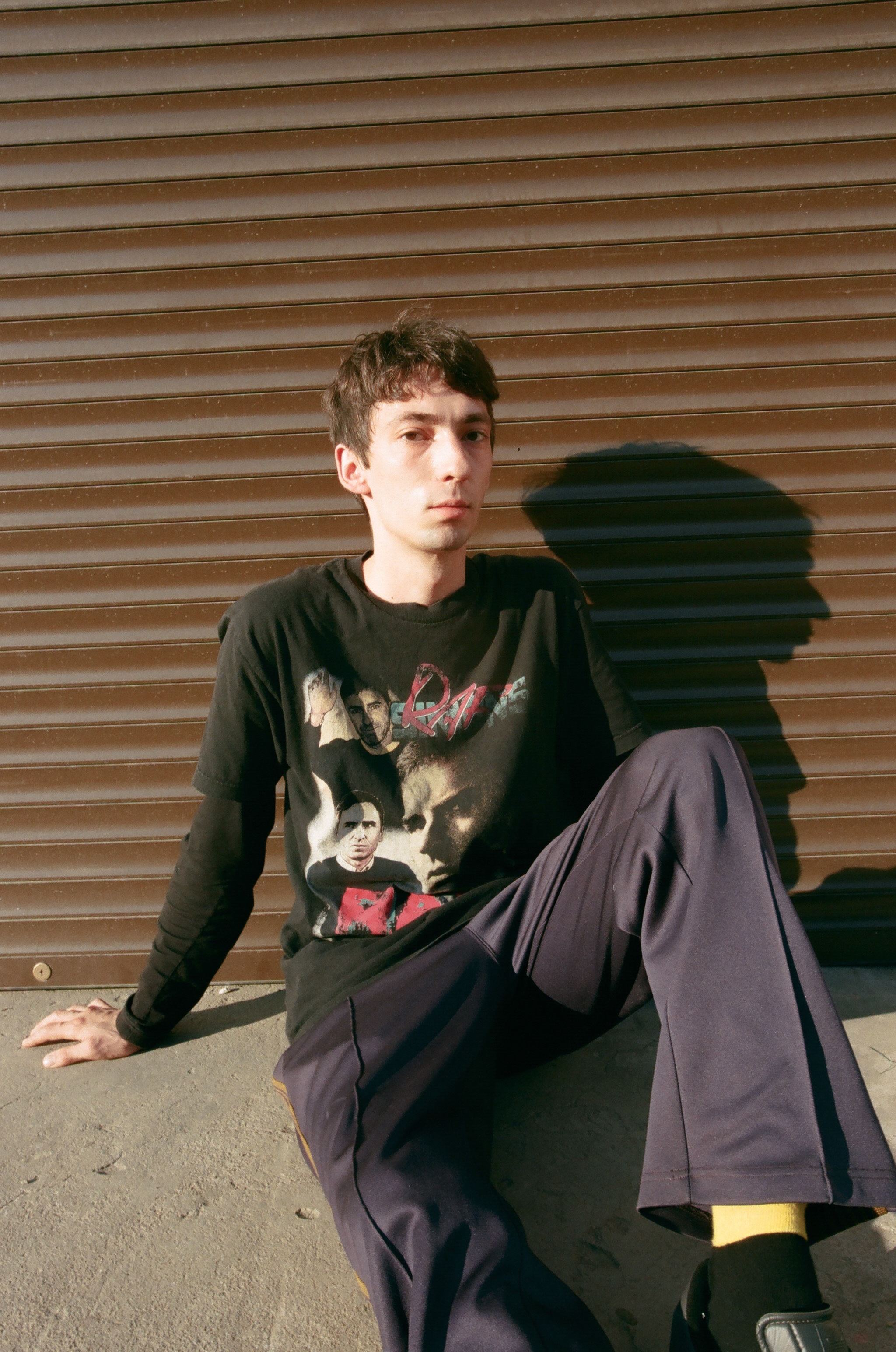 How does the city inspire your work?
St. Petersburg is a place of power. The city, its inhabitants, my environment, the places where I spend time -- all these things stimulate me to set new goals for the future. I've never felt such an energy and desire to create in another city before.
What does community mean to you?
It's my circle of friends and like-minded people in general.
How would you describe your generation?
People who can and want to be free from prejudices and other imposed stereotypes about how others should live. We do what we consider is necessary for us. And we do it as well as we can.
Vika, 20, club kid and friend of Kisloty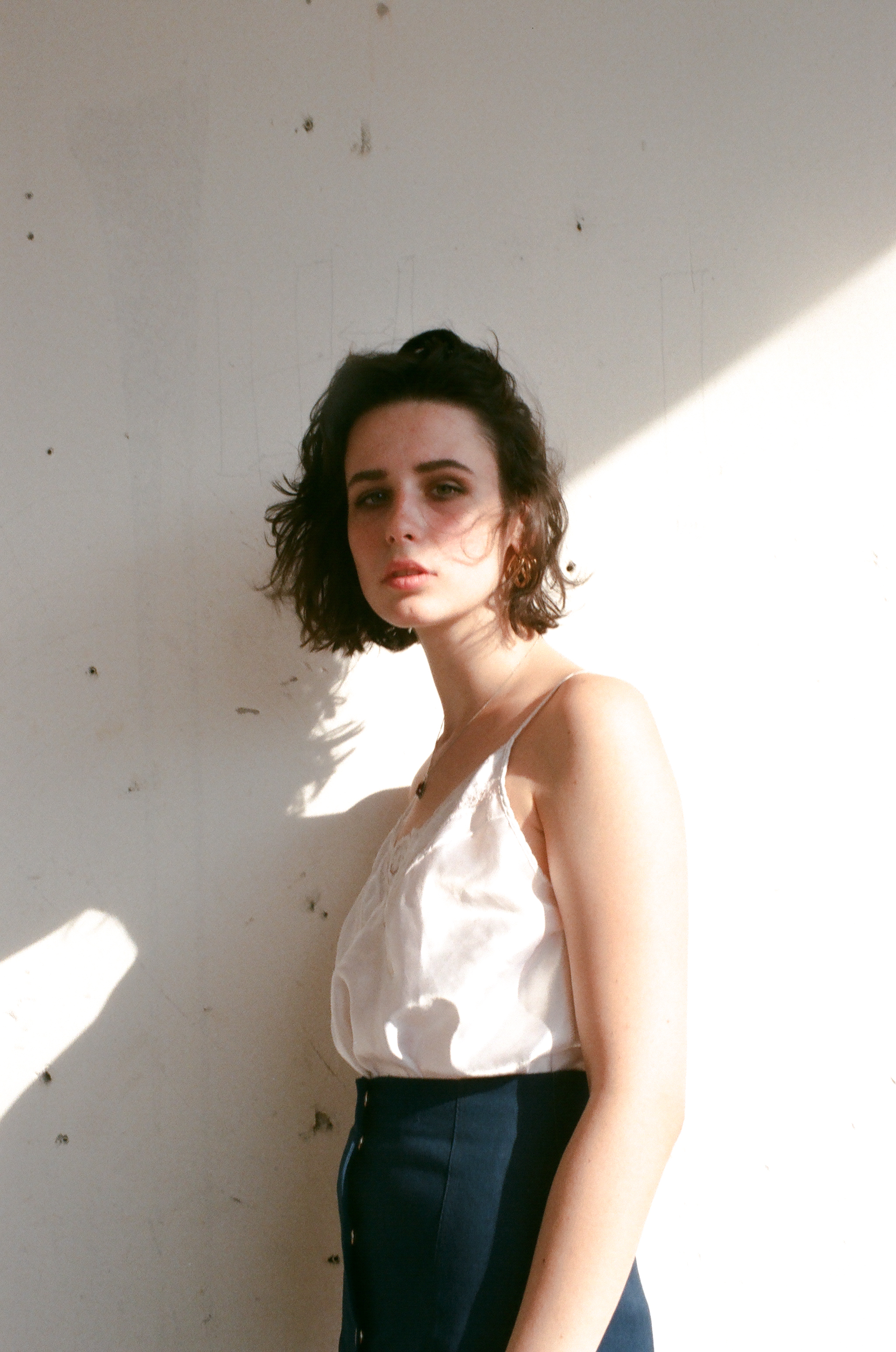 What do you do?
I'm an actress and I like to paint. I'm also a designer and work together with my mother on a brand called SPACE LOCK. It really feels like working with my best friend.
What makes a good rave?
Good music, great sound without excessive bass, brilliant company.
What do you wish for the future of Russia?
A lot of things. Of course I wish our government would allocate more money for culture and a better future for our film industry, so our generation can show the word that we have really talented people around here. I want people to know that our culture is not only vodka, bears and Rubchinskiy.
What does community mean to you?
For me it's all about interests. It's amazing that you can find a little family within people that support you.
Yana, 24, club kid and friend of Kisloty
What do you do?
I am an artist and model. I show my inner world through photos and videos.
What's been your best night at Kisloty?
When we were preparing for an exhibition, we stayed overnight at Kisloty and slept on canvases.
What are the best and worst things about living in St. Petersburg?
The city is good for the development of creativity and cheap life. But it can quickly become boring and there are hardly any sunny days. But I still love it here.
Where do you go when all the lights come on?
To the bar.
This article was originally published by i-D Germany.
---
Credits
Photography Nikita Gavrilov
Video and creative production Roman Gunt