why pop-ups are a godsend for brands and buyers
The fashion world continues to push the creative limits of the temporary store and we're loving it.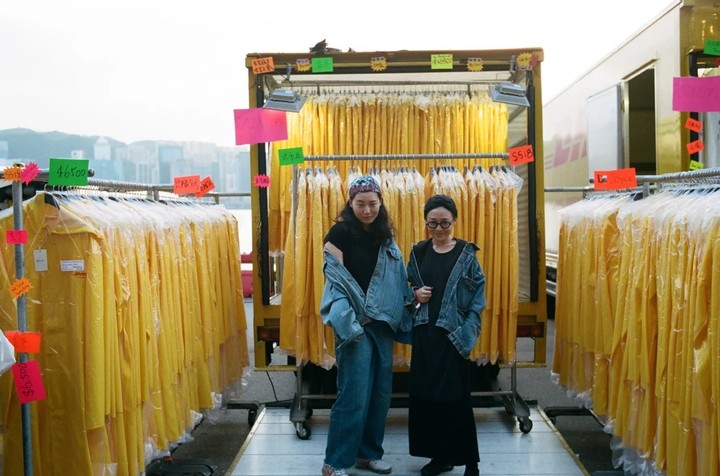 Vetements pop-up in Hong Kong, photo by Ken Ngan
In 2018, fashion retail is a shape-shifting battlefield. As department stores compete with online stores for customers, and as shopfront rents continue to rise, opening a physical site as an independent designer or label can be daunting. The closing of small boutiques and demise of some beloved independent multi-brand stores recently, exist as grim reminders of the realities of a crowded market. Within this environment however, pop-up stores have had a real moment — once a guerrilla strategy used by labels who couldn't afford the alternative, now it seems everyone is embracing the potential of a pop-up. Right now brands and labels are exploring the infinite creative possibilities of the temporary store concept, as a way of adapting to a changing retail landscape. Currently estimated to be a $50 billion industry globally, what we're seeing is often really exciting.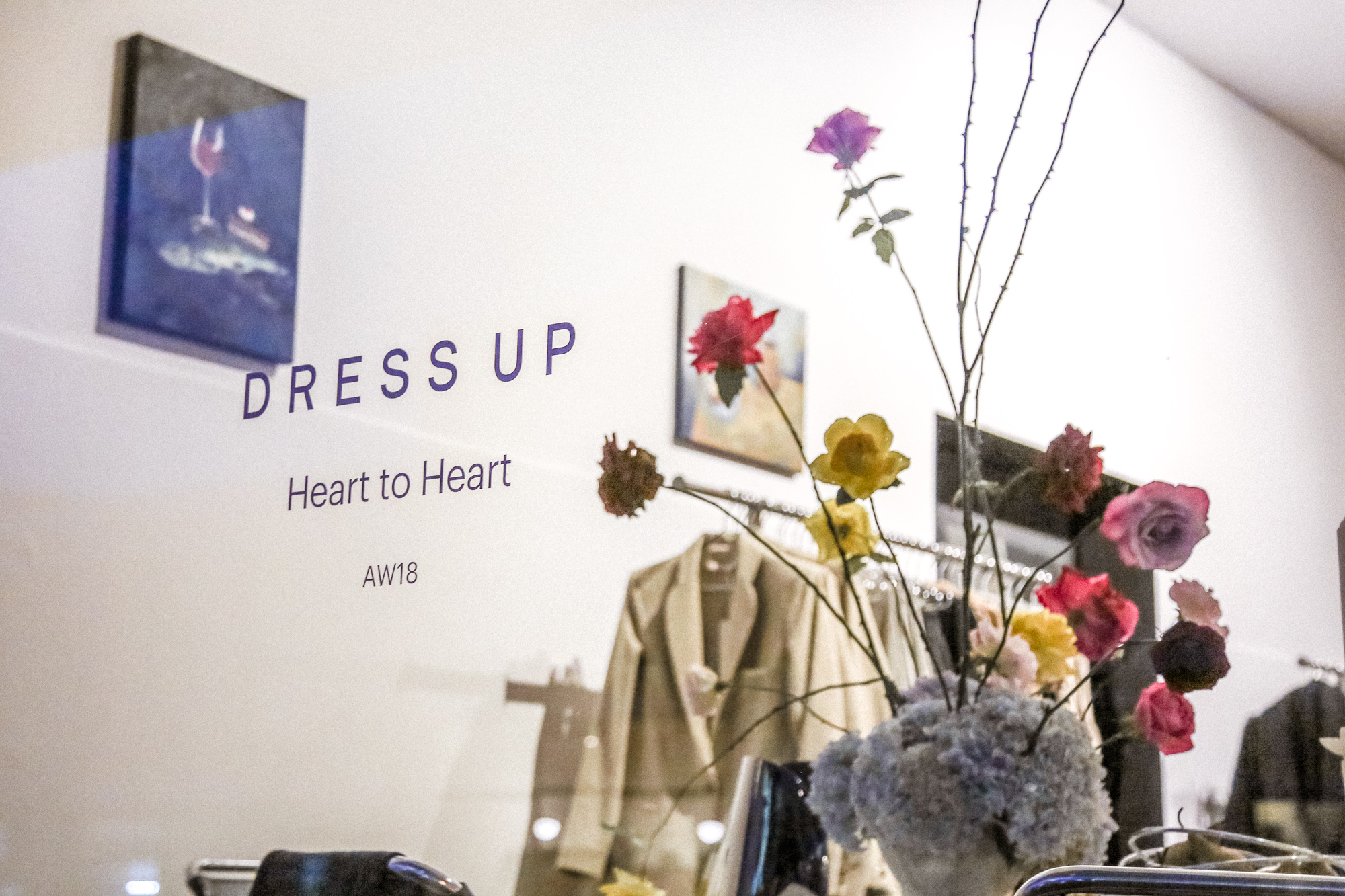 In a small space in Melbourne, a temporary Dress Up store is a breathing example of how a pop-up can genuinely represent a brand. For over twelve years designer Stephanie Downey has meticulously grown her label and fostered a dedicated community of loyal wearers in the process. From hosting intimate Dress Up dinner parties with friends and muses to making a short film featuring an ethereal girl gang called The Dinner, Stephanie has carefully and steadily built a narrative around her label. The Dress Up pop-up store is essentially the next chapter in this story. Inside, the Autumn/Winter 18 collection hangs beside a dinner table, as an ode to the earlier film. A flower arrangement by a local florist sits beneath artworks by Stephanie's friends as a dedicated all-female soundtrack by Laila Sakini plays through the speakers. As Stephanie tell us, "everything in the store means something… this is a way for people outside the immediate Dress Up family to experience the full collection, to see and feel the subtle detail of the clothes off of the computer screen. Over the years the label's identity has been becoming three dimensional in a sense and this is the latest manifestation of that journey."
With online sales the focus to this point, the pop-up is also an effective toe dip into whether a permanent store might work in the future. Stephanie tells us, "The pop-up setting allows us to gauge our customers response to Dress Up in a brick and mortar context. The brand's foundation lies in the critique that our consumer provides, from fits and fabrication, to the importance of quality and ethical manufacture, to the way they want to try on and purchase a garment. Dress Up embodies an ongoing conversation between the designer and the consumer and the pop-up concept is like the introduction of a new topic that we hope succeeds in becoming something more permanent in the future."
Sydney based designer Emma Mulholland has also adopted a pop-up model, though hers tend to open for just a single night. After putting her eponymous label on hold a couple of years ago in favour of a less seasonally-driven project called Holiday, Emma has swapped runway shows for multi-dimensional pop-up parties during Australian Fashion Week. Her pop-ups, selling limited edition t-shirts, zines and artwork by her network of collaborators, typically involve drinks and have become a hallmark of the brand. Emma sees it as a way of taking the online offline for a moment and an opportunity for customers to meet the creative community she's built and to experiment with her fits. As she explains, "working this way has removed so much stress and it's become easier for me to manage. We're shooting lots of content, and enjoying working with our friends and some great new people - we aren't interested in doing big production shoots at the moment, right now we'd prefer to spend that money on travel. For us these events are the perfect balance." When asked whether she'd ever considered opening a store, Emma tells us, "For me, in terms of affordability having a retail space seems kind of crazy these days, unless it's a real passion. I'm going to focus on the online store and Instagram - we're seeing results from them, which is great. People like seeing the clothes and trying them on though, so that's why a pop-up works."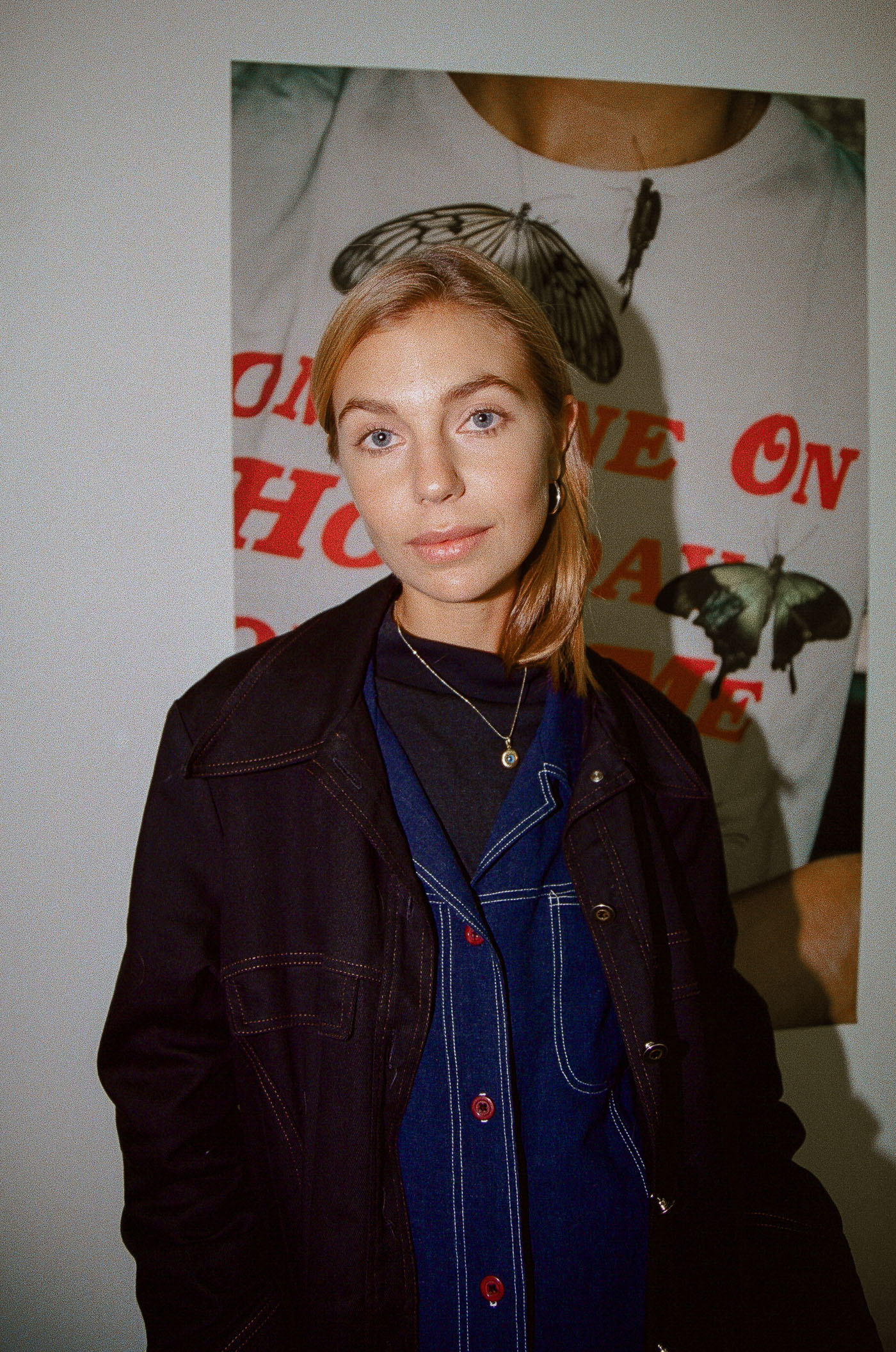 Of course it's not only independent designers perfecting the pop-up and using it to their advantage. Kanye West's Yeezy, Vetements and even Supreme are just a couple of larger labels that have set up temporary spaces to manage drops of limited edition product to hungry fans. Beyond this though, in an interesting twist, permanent retailers have also co-opted the pop-up model to highlight specific brands, ranges or product launches. Australian luxury boutique Harrolds most recently set up a Heron Preston pop-up within their Melbourne store to herald the arrival of the designer's new collection. Speaking to their womenswear buyer Kathleen Buscema, she explained that for Harrolds the pop up served a few purposes. "What we want to do is surprise people and create a sense of mystery. We want to show our clients what it's like to live in that particular designer's world. With the Heron Preston launch, we were very much looking to do something big and immersive in terms of the experience. That said, this kind of thing is just business as usual for us, it's part of our DNA and it will only grow moving forward."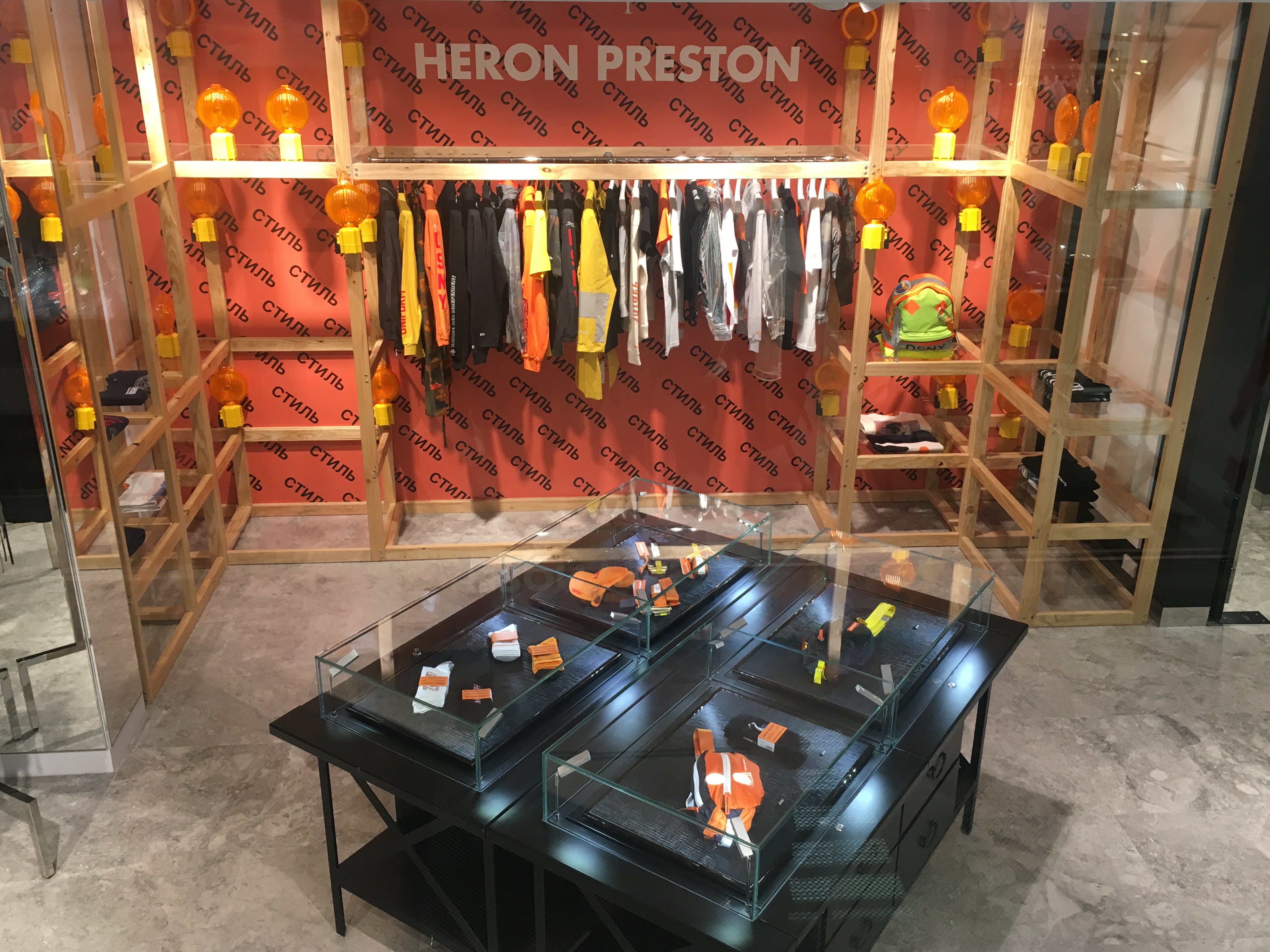 Fashion should be fun and it seems the pop-up is an antidote to the occasional drag of regular retail. The novelty and perceived scarcity of pop-up stores keeps things exciting for both the seller and buyer and as brands strive to break new ground with the medium, it makes sense that the consumer experience is going to continue to evolve as brands devise clever new ways to sell products. As Harrold's Kathleen Buscema concludes, "You never want to lose your fun or sense of excitement. It's good to move quickly and not become boring. Why not keep people guessing?"
Visit the Dress Up pop-up at 27-29 Johnston St, Collingwood, open until May 29th.