we are all anna delvey
The SoHo grifter designed her own world in the same way we all do. She just really upscaled it.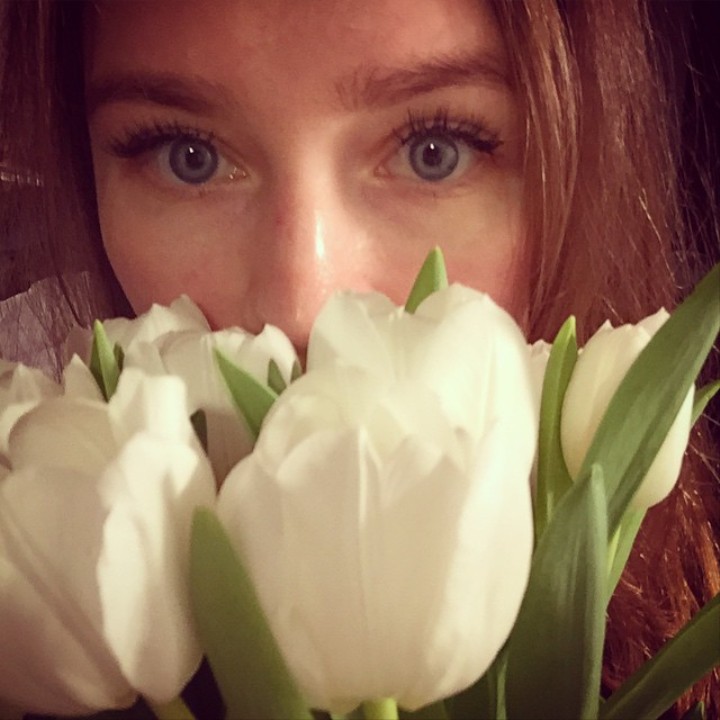 instagram.com/annadlvv
On Tuesday morning at 6am, as I blearily cruised through Twitter, something caught my one opened eye: It was this piece about Anna Delvey, published on The Cut. "Maybe she had so much money she had just lost track of it," the tweet read. I was already hooked. Tales of the rich being fallible are always interesting: it's basic human nature -- in some ways we are pre-programed to want to fell the leader of the herd. But it turns out, Anna wasn't a member of the ruling elite. She wasn't rich. She was a 25-year-old girl from the outskirts of Cologne who managed to fool everyone.
As I read through the piece, I became more and more entranced. Staying for three months in 11 Howard hotel, she paid cash for everything -- $4500 worth of training sessions, clothes, meals, drinks -- flitting between New York's must-be-seen haunts, and befriending all the 'right' people. So far, so relatively normal, if you're a billionaire, the child of one or even just someone trying to make it in the heady worlds of fashion and art.
But Anna Delvey wasn't any of these things. According to the piece, she first appeared on the scene after interning at Purple (the magazine's editor-in-chief Olivier Zahm has commented 'baby!' on a couple of her instagram photos -- my obsession has gone that far) and she was "one of the 200 or so people you see everywhere," according to marketing director Tommy Saleh. But presumably the other 199 of those people aren't currently being remanded in Rikers Island without bail for six counts of grand larceny and attempted grand larceny, as well as theft of services.
Delvey, who's real name is Sorokin, fleeced everyone. People really believed that this 25-year-old, who dressed in Acne and Supreme, with $400 eyelash extensions covered by Celiné sunglasses, was on the brink of borrowing $22m to lease the historic Church Missions House, a landmarked building on the corner of Park Avenue and 22nd St. Here she would open a private members' arts club, a "dynamic visual-arts centre." Her plans were nothing short of grand: she told people Christo had agreed to wrap the building and Damien Hirst and Tracey Emin were to be involved.

I am used to suspending my belief, for an hour, for a few days. As a journalist, you have to let go of a part of your self-awareness, when you rock up to meet a famous person for an interview. You need to charm them enough, act like you think you've become tight friends -- but just for your allotted interview time of an hour or so. I've been on press junkets for which I've been flown first class to Japan, only for long enough to spend one night in the Park Hyatt hotel and have dinner with a celebrity. It could be my life, but it's not (on that particular trip, I had to ring my mum and ask her to transfer some money so I could top up my Oyster card and get the tube back home from Heathrow).
Anna Delvey made those around her suspend their belief: why would you not believe that someone who was 25 (!), had $60m in a Swiss bank account and, according to this story in Vanity Fair, was blowing through $30k a month until she was old enough to get $20m inheritance? One of her victims, Rachel Williams, a Vanity Fair staffer, believed it so hard that she paid for flights to Morocco for them both, due to, as she puts it, "a seemingly minor snafu," and ultimately was swindled out of over $60k.
You can convince yourself that any lie is true -- and once you have, it becomes true. From small, simple things like, "I am on this guest list," to you know, "I do have $60m in the bank," and "The bank wire to pay for my three month stay in this hotel is coming," a con is a con.
What did she do, alone at night? Did she ever panic? Did she have big sized bottles of shampoo and conditioner or did she use the diddy hotel ones? Did she really think that people would give her $25m to open a private members' club?
But it's Anna herself that's really tickled my imagination. I have so many questions I need the answers for: What did she do, alone at night? Did she ever panic? Was she anxious or was she confident? Did she plan her every move meticulously, did she make lists with the names of everyone she had to speak to? Or did she kind of fly by the seat of her fraudulent pants? Did she have big sized bottles of shampoo and conditioner or did she use the diddy hotel ones? Did she really think that people would give her $25m to open a private members' club, and if they did give her the money, would she actually manage to open it? What did she think her life would be like, when she was 30? Did she think that far ahead or was she living "in the moment"? Did she go home for Christmas?
Her life is so close to the tips of my fingers, I want to reach out to every single person I know who works in magazines and ask them what they know. Like: Did they dream ever, that a magazine intern would be ballsy enough to literally hire a private jet, fly to Omaha and essentially invite herself to a dinner with Bill Gates?
The Vanity Fair piece and the piece in The Cut both describe her as "pouty" but looking through her Instagram, to me, she looks wide-eyed and lost. Lost maybe in the tangle of knots she got herself into: In her effort to get a $22m loan she submitted documents claiming to be worth $60m to City National Bank, and then submitted these documents again to Fortress Investment Group to secure another loan of $25m to $35m. They asked her for $100k to perform due diligence checks, at which point she convinced City National bank to extend her line of credit to $100,000. This she then sent to Fortress -- but then withdrew herself from the process and kept the remaining $55k. Later in the year she deposited $160k worth of bad checks, and withdrew $70k's worth of money, which she spent on her three month stay at the 11 Howard, amongst other things.
I guess maybe the reason Anna Delvey has really got me is because we are all, in some way her. We all present the world with a version of our lives that we think the world wants to see, whether that's an exotic and glamorous instagram babe, or someone who sits on Twitter and criticises the world. Anna Delvey designed her own world in exactly the same way we all do. She just really upscaled it.