"let's fight together" - yayoi kusama on the footprint you leave behind
Read an edited extract from a newly revised monograph on iconic artist Yayoi Kusama -- the latest addition to Phaidon's Contemporary Artists Series.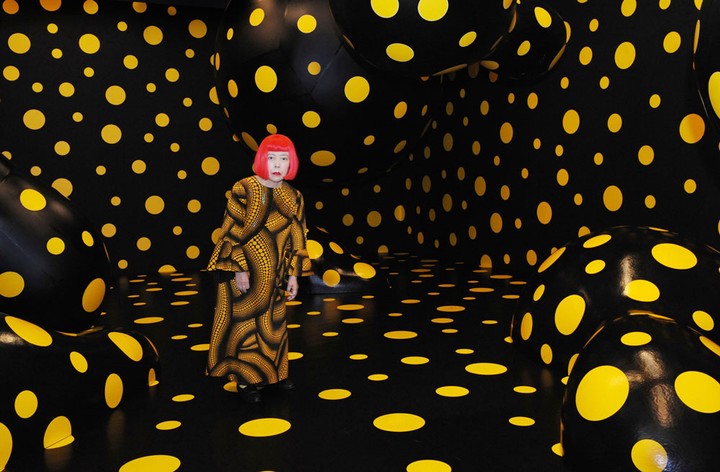 After some fifty years of exhibiting, Kusama is still able to surprise with both straightforward takes on universal ideas and idiosyncratic translations of (un)reality. While this serves as a testament to her remarkable consistency and visionary strength, it also reminds one of the critical and invaluable place of the artist in society, crossing cultures and generations. She is at her most earnest when she imparts messages of love and hope to her public. "I have been expressing an infinite devotion to peace loving," she stated in a recent interview, "and the refusal of war and terrorism by infinite human love. And viewers sympathized with my work and it became a sensation." In another videotaped interview, she reflected on the present moment with a soft-spoken compassion:
"The most important thing is that the world is facing many crises right now. We're getting into the worst century in the history of my life. In this kind of era, I will be very happy if everyone can share a common view of human beings for peace in the future and love with the strongest hope. Everyone is an artist. I am going to fight for the world without nuclear bombs, war and terrorism. Let's fight together. Let's fight together."
Kusama's lifelong art practice has been a deep meditation on human existence and a reflection on her own being. And as such, her reflections are not without the sharp awareness of death and a future that will exist beyond her. When she speaks of places above the clouds or the silence from billions of light years away, when she addresses a subject living one hundred years from now or speaks of her own "dashing into the future", she is addressing the reality of her own mortality. "My revolution of the Self," she explains, "which has always been such an essential part of my life so far, is all about discovering death." At her most existential, when looking at death like a specimen under a microscope, she locates a void-like space for pure creation; her vivid installations, paintings, environments and writings -- reflections of a realm that forgets the body and leaves behind earthly trappings -- resonate from this place.
Though her work may hinge on an awareness of a future-absence, Kusama has constantly kept in step with the contemporary. She has always created for herself myth-like narratives driven by a bold and maverick vision. And while she remains a powerful force, at the forefront of a global avant-garde, she prefers to remain in the solitude of her studio, enveloped by her work. It is as if she is sailing in a beautiful boat, slowly drifting toward eternity; we are lucky to simply stand on the shore and catch a glimpse.
Yayoi Kusama (Revised & Expanded Edition) is out now.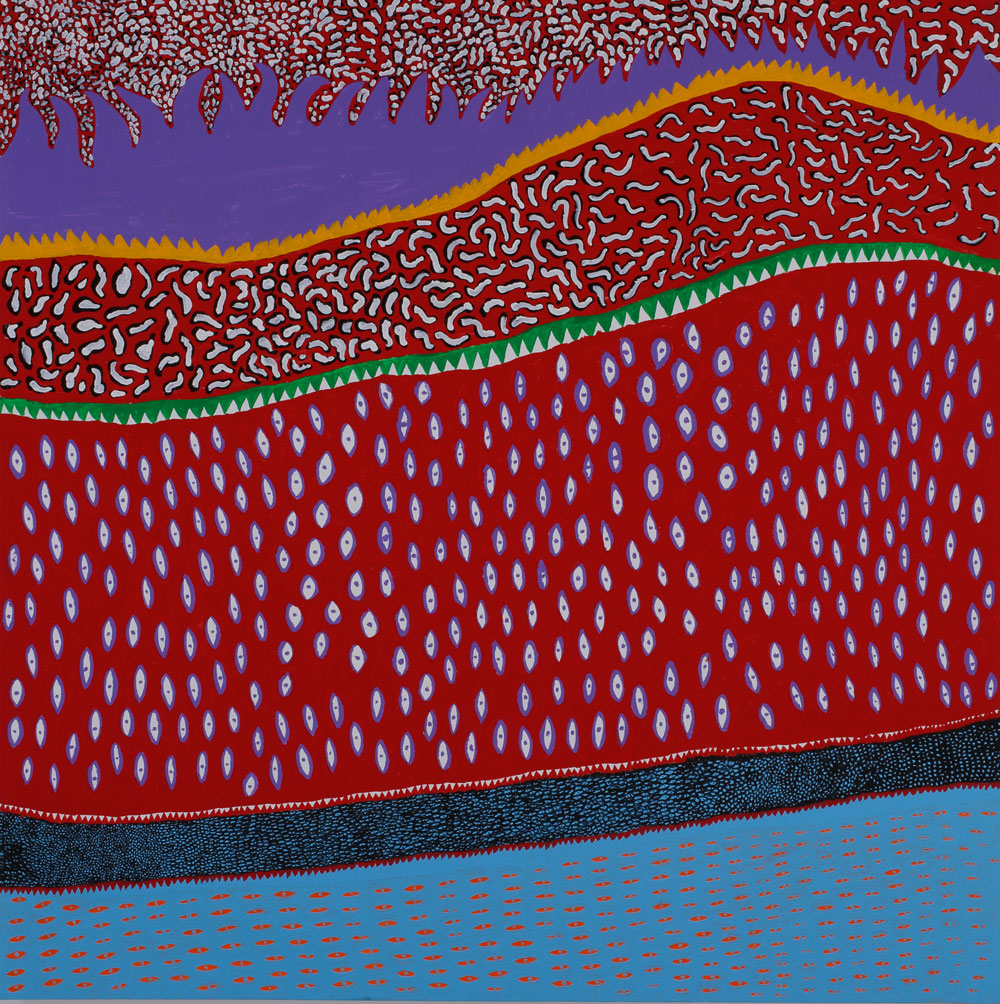 Editor's note: This article has been updated to include a link to the source of the second quote.