i-D's music class of 2018: lotto boyz
"We want to have a positive impact on the younger generation…" Lotto Boyzz are as much about a message as they are about the music.
|
13 November 2017, 3:33pm
This article originally appeared in The Sounding Off Issue, no. 350, Winter 2017 as part of our Music Class of 2018 portfolio.
There are many reasons people make music; for fame and acclaim, sex and love, shiny awards and worldwide tours. For Ash, one half of Birmingham's Lotto Boyzz, these things are all well and good, but his desire to make music is about need, not want. "Music was the one thing I could do that people could see I was good at. People didn't think I had what it took; I was kind of an outcast. I found myself in music." For his best friend Lucas (cousin of the producer Preditah), the feeling is mutual. "It felt like an escape, in a sense," he says. "As I got older, I started to see how you can have an impact on people. Connecting with people is what it's all about. It's a lot deeper than money or awards."
With their self-styled 'Afrobean' -- the collision of Afro-Caribbean music with a bit of rap and R&B thrown in -- the Boyzz have enjoyed a steady rise since releasing the rambunctious Hitlist 12 months ago. Follow-up singles such as No Don (replete with a Chip and Not3z remix) and Birmingham, an ode to their hometown, consistently clock up millions of views. "We was in JD Sports in the Bull Ring at the weekend and we got mobbed," Ash laughs. "We're not about negativity, we just want to make people happy, I think that's why we've done alright." Alongside producer Amos, the pair -- who met at Transformations Youth Club in Newtown -- deliver impassioned compositions designed to unite and inspire.
"Often all you hear about is the mad things that happen with young people, like gangs and crime. You don't ever hear about youth doing positive things," says Lucas. "We want to have a positive impact on the younger generation. We're doing it, you can do it too."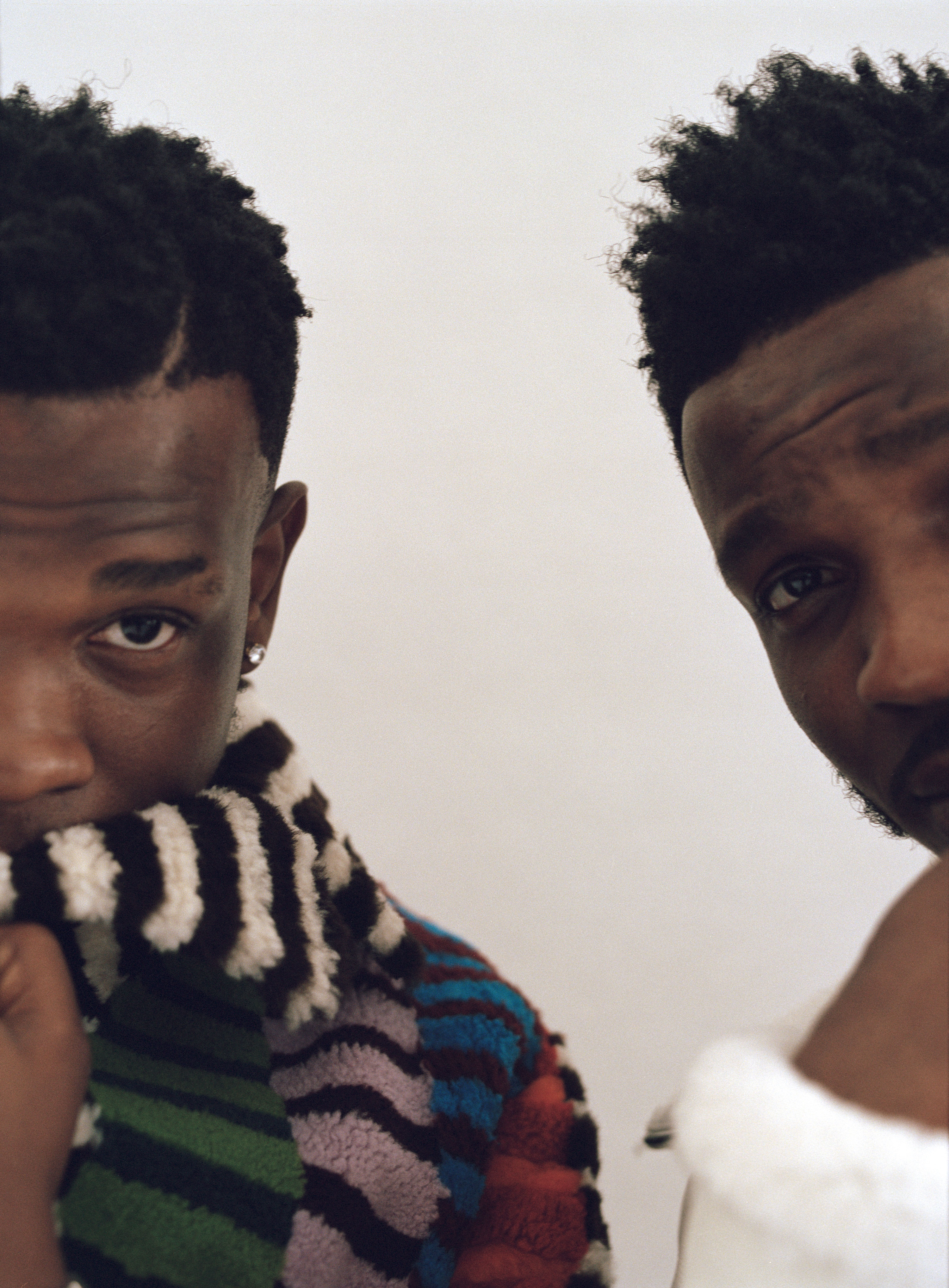 Where are you from?
Both: We're from Aston/ Newtown. We've moved out to Dudley now though. It's more quiet, a bit of a getaway. It gets a bit much in the ends sometimes.
How crazy has 2017 been for you so far on a scale of 1 - 49?
Ash: Very crazy! We've got our EP out, a tour and o2 shows coming up. There's a lot going on now. We can't go shopping now. We was in JD in the Bullring at the weekend and we got mobbed.
There seems to be an awful lot of talent coming through from Birmingham at the moment. Why?
Ash: I think Birmingham has always had a voice but it's a slow thing here. You have to stay consistent and stay at it, and you can't go wrong.You have to keep working. Being from Birmingham, we've never seen it as a barrier. We want to get people out of that mindset that just because you're from Brum, doesn't mean you can't make it. Music is music.
You met at Transformations Centre in Aston. How important was that place to you guys?
Lucas: Very! They let us use the studio for free, for an unlimited time, we had lessons where we were taught how to use the studio, and from there we taught ourselves the equipment. Ash: We taught ourselves to find our own path. These places are important -- they keep you off the road, they give you something to do. When you've got people that care and access to a studio, it does really help.
Do all the artists in Birmingham band together and hang out?
Lucas: Yeah, we do. I've known JaeKay for years, we used to live right next to him. And then Ash is cousins with Preditah.
What was it like watching Preditah's success?
Lucas: One thing I've learnt from Pred is hard work really matters. He's created a mad storm in the UK scene, and it's mad for everyone from here because it gives you hope.
Ash: It's the proof that something positive can come out of the city. Pred's been going everywhere and shutting it down. We watch him on Snap just shutting it down in the US, UK, Europe, everywhere. It's just mad. For an act from Brum, he's really smashing it and it shows it's not about where you're from; it's about how much work you put into it.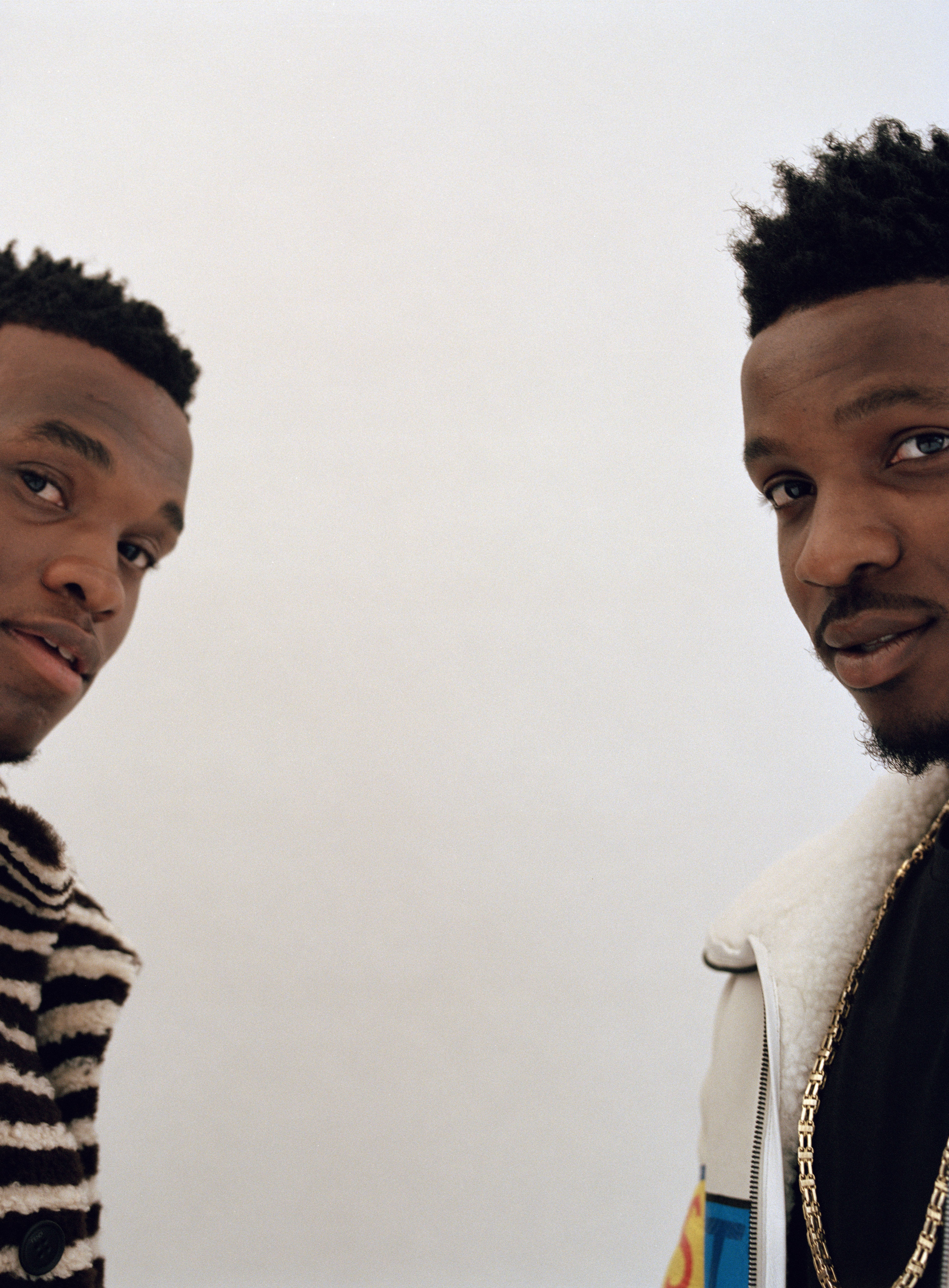 What do your parents do?
Ash: They both work full-time.
Lucas: My mum works at a special needs school.
What's the worst job you've ever had?
Ash: Working in a removal company because I had to wake up at some unforgiving times (5am), but I learned about discipline and time keeping.
What's the worst thing that's ever happened to you?
Both: A car crash on the motorway.
If you could work with anyone in the world, who and why?
Ash: Ed Sheeran because of the way he writes. It's not a simple way of writing. It's a whole different world.
And because he writes massive hit singles?
Ash: Nah, I'm not looking at that, it's more learning. Just being in a session with Ed, watching how he works and learning from him would be amazing.
Lucas: Drake. His sound will last generations and that's something I'm trying to accomplish; setting your sound in stone and being around for generations.
Who would you like to be reincarnated as?
Lucas: Bob Marley cos of the connection that he had with his audience, how he motivated people, how he put his music together, it was crazy.
Ash: It would have to be the one and only Michael Jackson. Imagine being Mike! He had a really big impact on me. He was the best at what he did.
What's your favourite meme of 2017?
Lucas: "When you get your results and you're thinking of ways to not go home."
What's the best album of 2017?
Both: J Hus, Common Sense.
Who are you tipping for 2018?
Both: There's a duo coming out of Birmingham called Wavy Gang, they're really good.
How do you define success?
Ash: My definition of success is achieving your goals in your own way no matter how big or small.
Lucas: We want to have the a number 1 in 2018 as well as selling out our next big tour.
Credits
---
Text Hattie Collins
Photography Ronan McKenzie [Collage by Kristina Britton]
Styling Julian Ganio
Hair Naoki Komiya at Julian Watson Agency. Make-up Ammy Drammeh using M.A.C Cosmetics. Styling assistance John Handford and Nathan Henry. Hair assistance Kazuhiro Naka. Make-up assistance Grace Ellington.