a portrait of a 16-year-old migrant wins this year's taylor wessing prize
The powerful image was applauded for its emotional depth.
|
15 November 2017, 5:04pm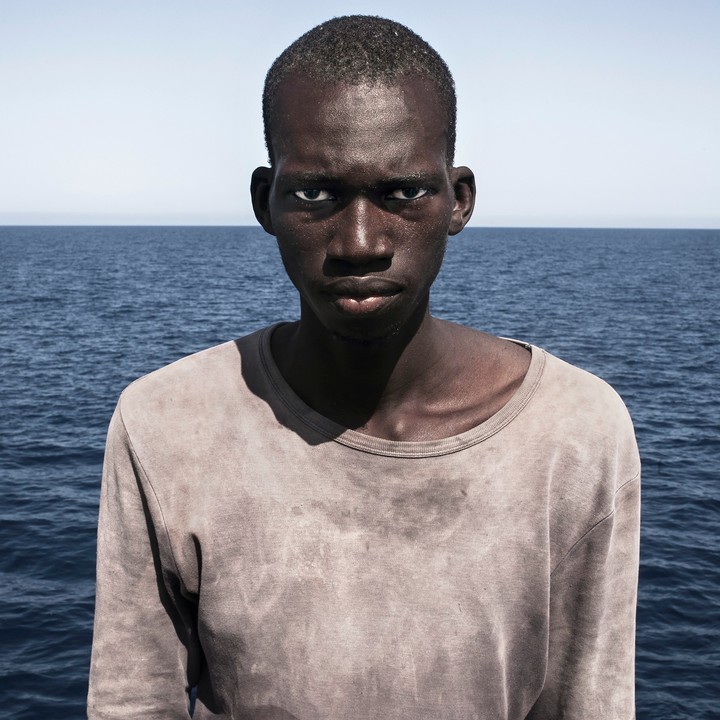 Photography Amadou Sumaila
Despite the migrant crisis being pushed off the top of the news agenda in 2017, 140,000 people still made their way across the Mediterranean by boat, trying to find a new life in Europe. One, Amadou Sumaila, a 16-year-old boy from Mali, was captured by Spanish photojournalist Cesar Dezfuli after being rescued 20 miles off the Libyan coast.
It's easy to see why the image was chosen as the winner of this year's Taylor Wessing Photographic Portrait Prize — one of the most prestigious photographic awards — Cesar captures an inscrutable power and defiance in Amadou's eyes, his image framed by wide expanses of sea.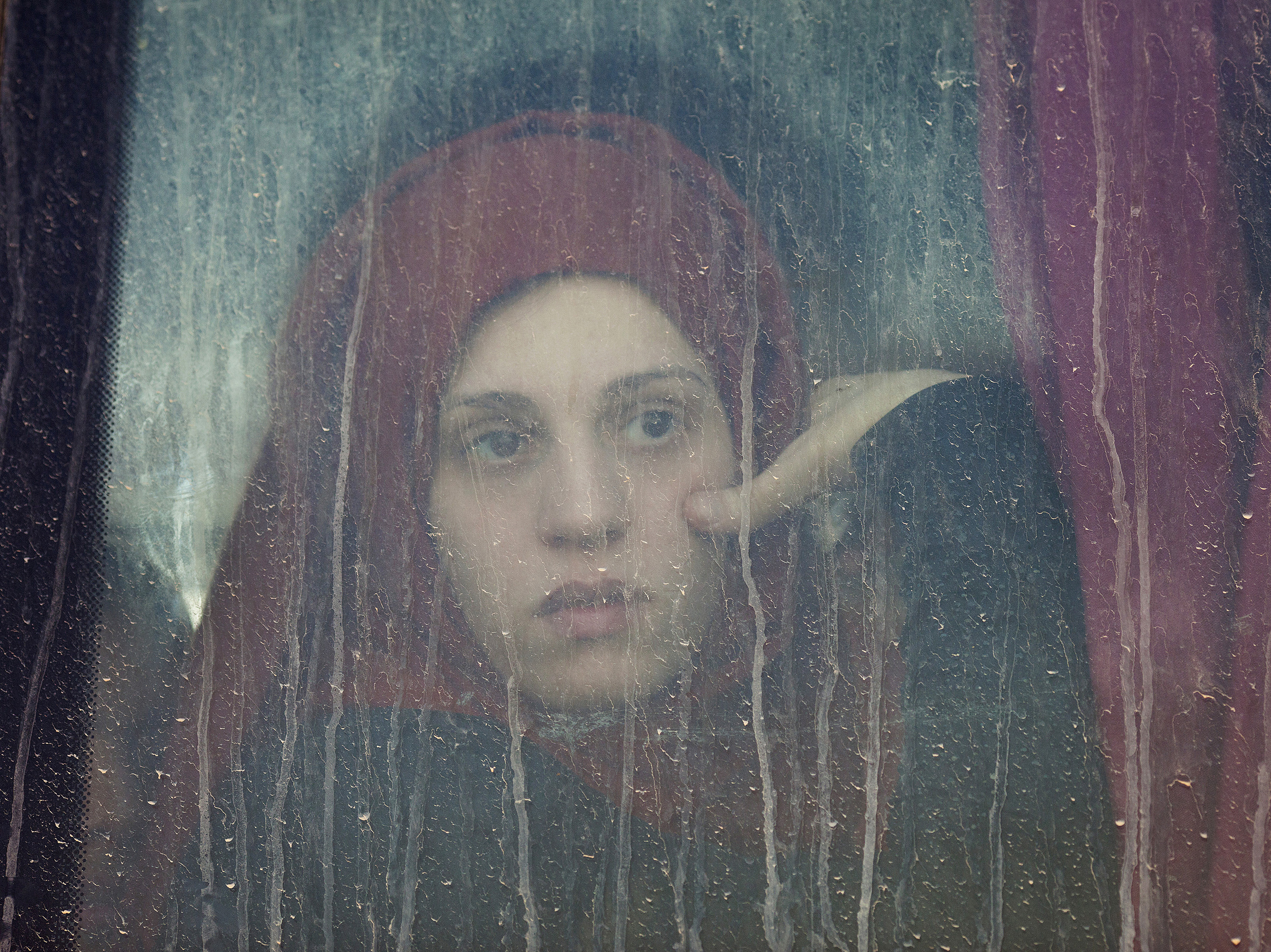 "I think Amadou's portrait stands out because of the emotions it transmits," Cesar explains in a statement. "He had just been rescued by a European vessel, apparently fulfilling his dream. However, his look and his attitude show fear, mistrust and uncertainty, as well as determination and strength."
Amadou's determination finds contrast in the two images that took home second and third place in the prize. Abbie Trayler-Smith's runner-up image of an unnamed young woman fleeing ISIS in Mosul, Iraq, captured with a sad softness through a dirty window of an Oxfam bus. Like Amadou, the girl's eye convey unimaginable experiences. More philosophical, was Maija Tammi's portrait of an highly advanced android called Erica, gazing back at the viewer out the corner of her eye, which the judges praised and awarded third place for its interesting comment on human evolution.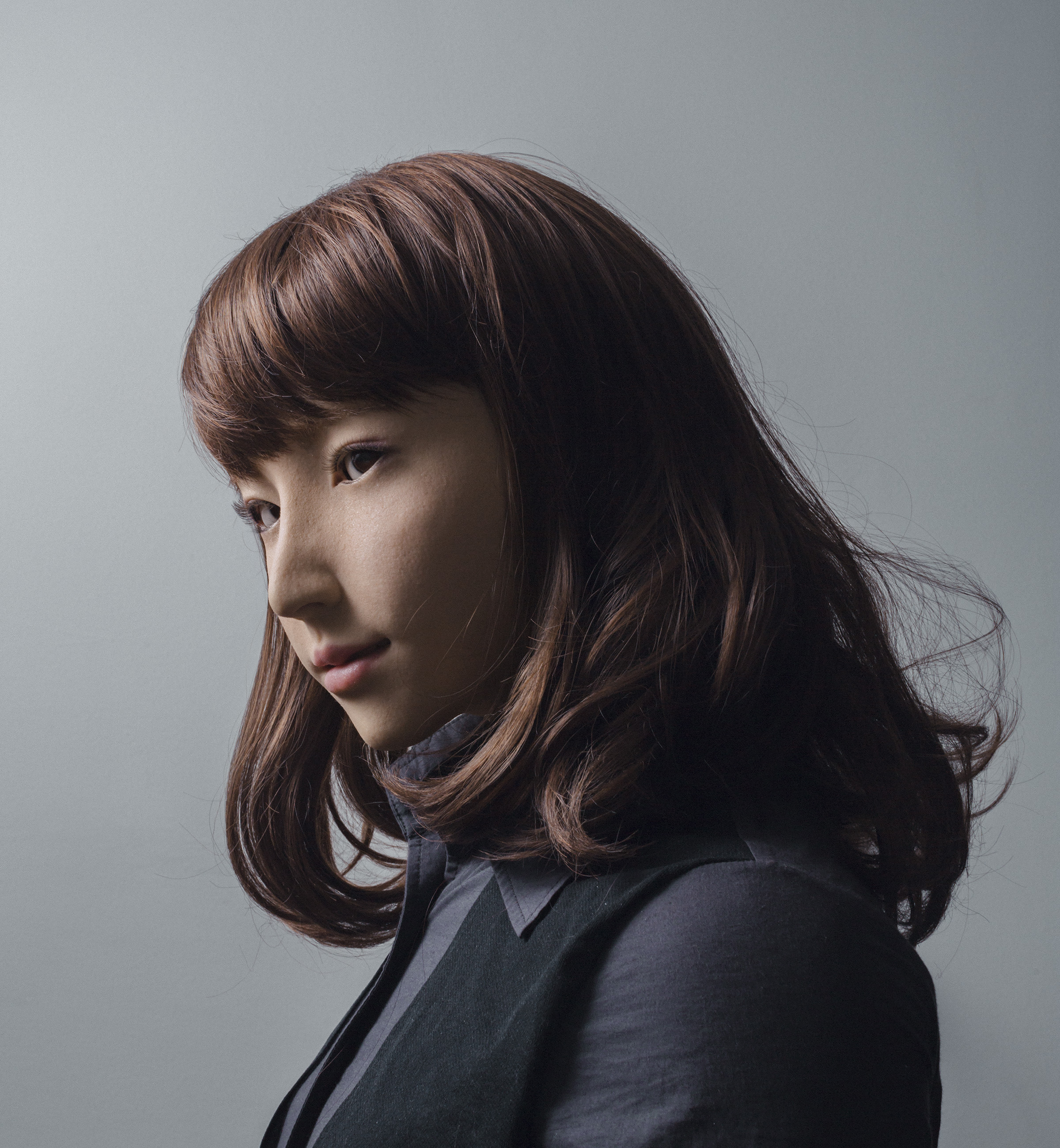 The Taylor Wessing photographic portrait prize 2017 exhibition is at the National Portrait Gallery, London, from 16 November to 8 February.