willow smith's new birthday album is an "emotional regurgitation"
The 17-year-old's sophomore album "The 1st" is out today.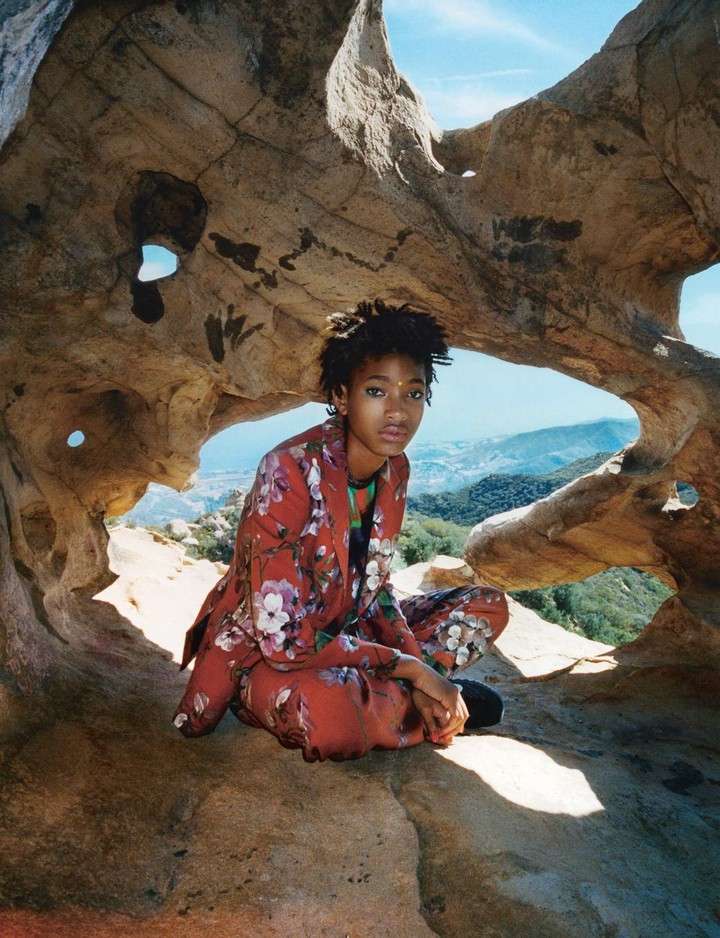 Most teenagers are more into getting gifts than giving them on their birthdays — but the Smith kids have always done things differently. For Jaden's 18th birthday last year, rap's biggest Batman fan dropped a progressive banger name-checking Harriet Tubman and the prison industrial complex. Yesterday his younger sister Willow dropped an equally political acoustic track called "Romance," touching on body image and sexual assault. ("I'm imagining a different history / where man and women stay equal in the eyes of society," she sings, "where we don't condemn different people / for exercising their freedom.") Today, as the indigo child turned 17, she released her second album, titled The 1st. It's the full-length follow-up to her 2015 debut Ardipithecus and last year's Mellifluous EP.
The 11-track album demonstrates Willow's lyrical rage and musical development. The first track, "Boy," is a melancholy yet witty love song on which Willow observes, "He loves Quentin Tarantino and really sad songs." This is followed by tracks as disparate as the piano interlude "An Awkward Life of an Awkward Girl" and the wailing rock-inflected "Human Leech." Willow will be touring The 1st as early as next month, when she heads out on tour with Jhené Aiko. Hard to believe it's been seven years since the then-10-year-old's debut hit "Whip My Hair." Happy birthday, Willow!