gucci's milan fashion week finale
Rounding off this season's shows in Milan, Alessandro Michele explored sexiness on the travelator-runway.
|
23 September 2019, 11:05am
This article originally appeared on i-D UK.
"Fashion is like sex," Alessandro Michele said of his show last night, titled Gucci Orgasmique. "A show is like an orgasm. It can be so fast, but it can be so deep." The show space appeared first as a dark red-lit room, with conveyor belts and monastic arches with metal garage shutters. After a moment of pitch black, the space was flooded with bright white light. It seemed like a perfect metaphor for the subjective nature of sex: one person's heavenly fetish is another's idea of hellish pain.
Gucci's SS20 show opened with a conveyor belt of models in plain white utilitarian clothes and the occasional straitjacket. Michele said that this was a metaphor for the "powers that prevent the free circulation of discourses and end up creating a disciplinary society."
While walking the show, non-binary model and artist Ayesha Tan-Jones protested the collection. They held up their hands — on them was written "Mental Health Is Not Fashion". Subsequently, Tan-Jones took to Instagram to expand on this point, saying it was in "bad taste" for Gucci to use straight jackets. Afterwards Gucci stressed that those pieces won't be put in production, and Alessandro Michele explained that the straitjacket was the most extreme form of a garment that prevents the freedom aims to express through his work.
In the past, designers such as Alexander McQueen and Comme de Garçons have toyed with the idea of sanatoriums and straightjackets. Their efforts have been heralded as provocative and avant-garde. But times have changed and Gucci's use of this imagery for SS20 was, perhaps, a misstep. The megabrand has made efforts to improve on its inclusivity following that $890 blackface sweater, and appointed a diversity council this March. (Dapper Dan, a founding member of that council, led a standing ovation.)
The philosophical show notes seemed to pose interesting questions borrowed from Michel Foucault: "Can fashion [disengage the pressure of social normativity]? Can it offer itself an instrument of resistance?" The answer was also there in writing: "The line to cross is thin and hazardous."
The second act of Michele's show — for him, fashion shows are akin to cinema — had a perverse sense of pleasure, not seen since the days when Tom Ford lit the fuse of Gucci's sex bomb in the '90s. Madonna's "Justify My Love" played over and over. Models carried whips, in both as a nod to Gucci's equestrian roots and to BDSM culture. Generally speaking, the clothes were Michele's sexiest ever. Skirts had revealing slits, skimpy negligée dresses were held up by leather spaghetti straps and sheer fabrics revealed breasts. Even the more covered-up silhouettes had latex collars and cutaway cleavages. For Michele and his young generation of superfans, sexy means something very different to Ford's GG-branded pubic hair. Michele served up monogram G-strings as well as equally seductive big bloomers worn under sheer skirts. It was kinky and quirky.
There was all the wide-legged, wide-lapelled 70s tailoring, too — though this time it wasn't laden with 21st century sparkle and sequins, just neatly refined in deliciously bold colours. Like Ford, Alessandro grew up in the 70s, so it's only natural that the period informs his notion of a sartorial ideal. Backstage, Michele explained that he wanted to return to "the search for elegance and sexiness" that defined fashion to him when he was young.
As the closing show of a week in which designers have explored simplicity and directness, Gucci SS20's vision was in sync with this approach. "I decided to subtract some things and remove some things," he said, echoing Coco Chanel's mantra to always remove the last thing you put on before leaving the house. "How can you say that a symphony is more beautiful than a piano solo?"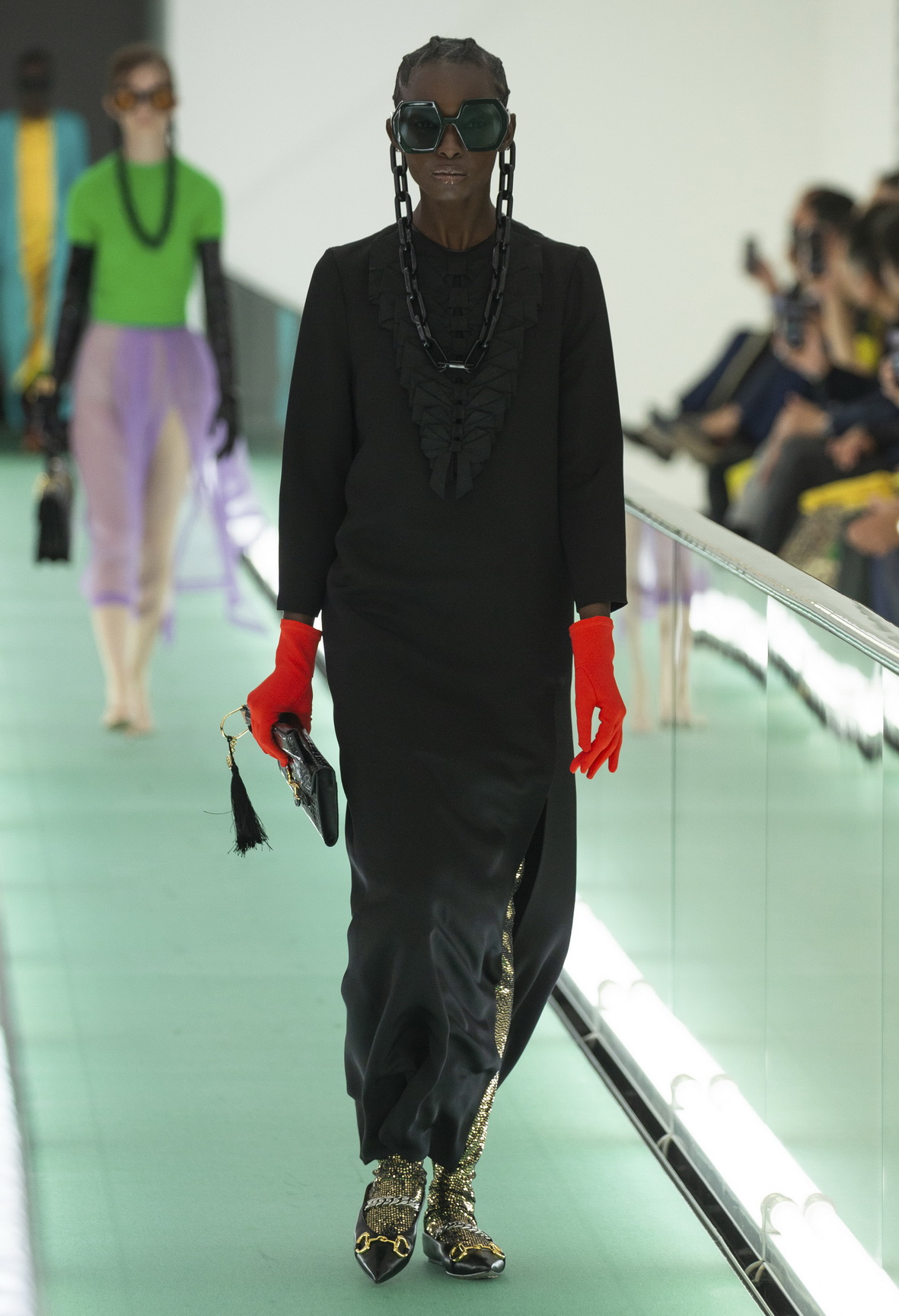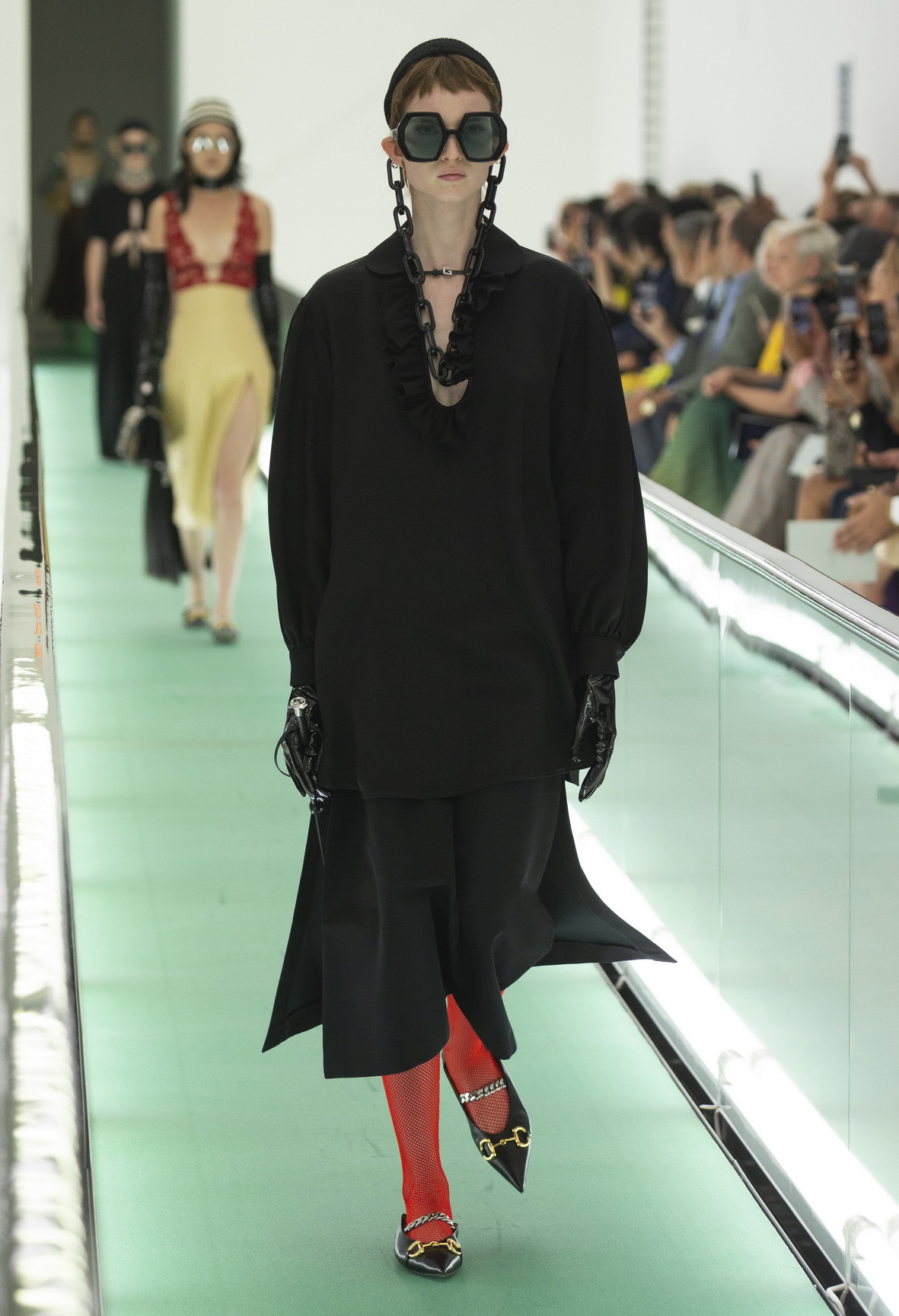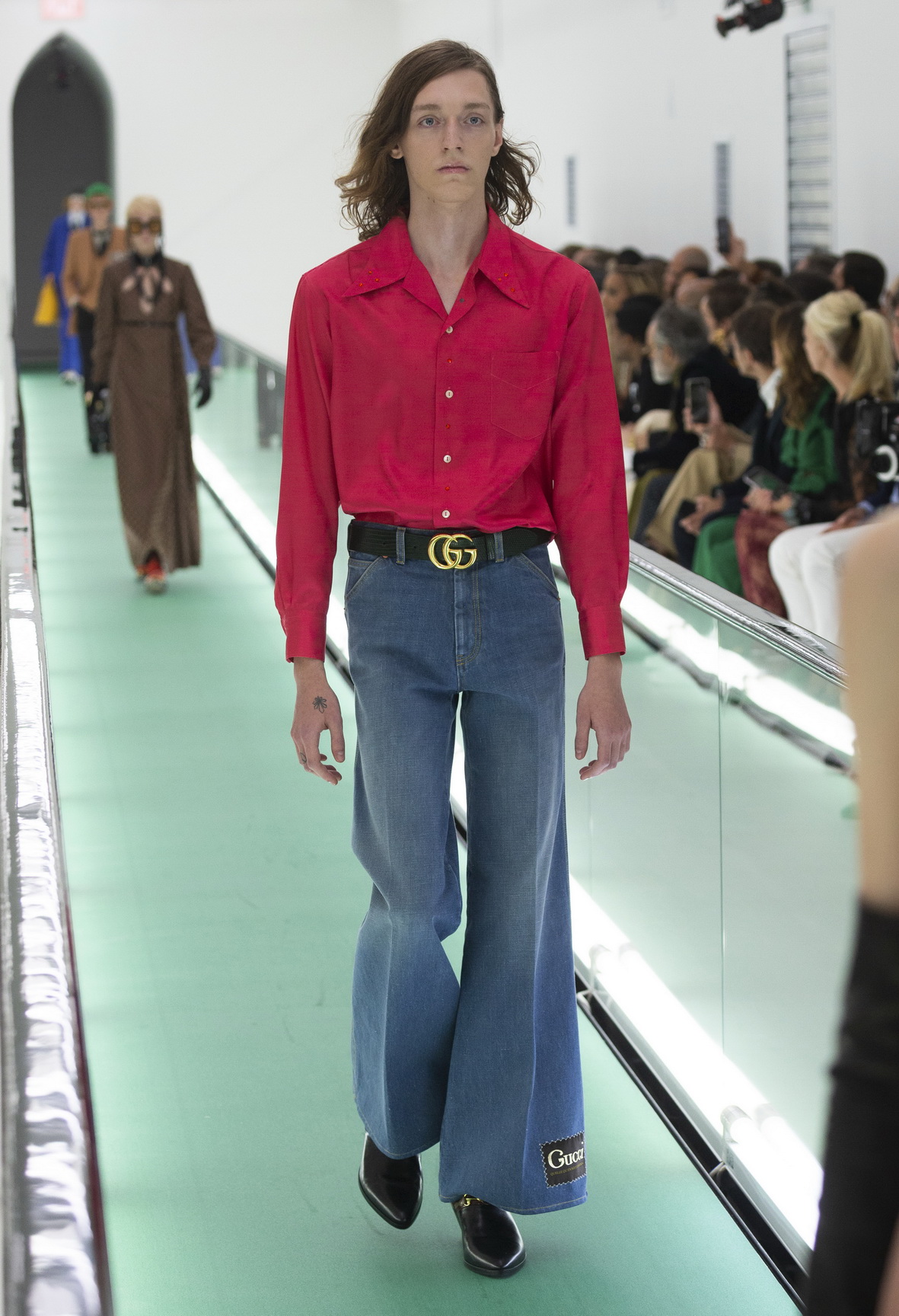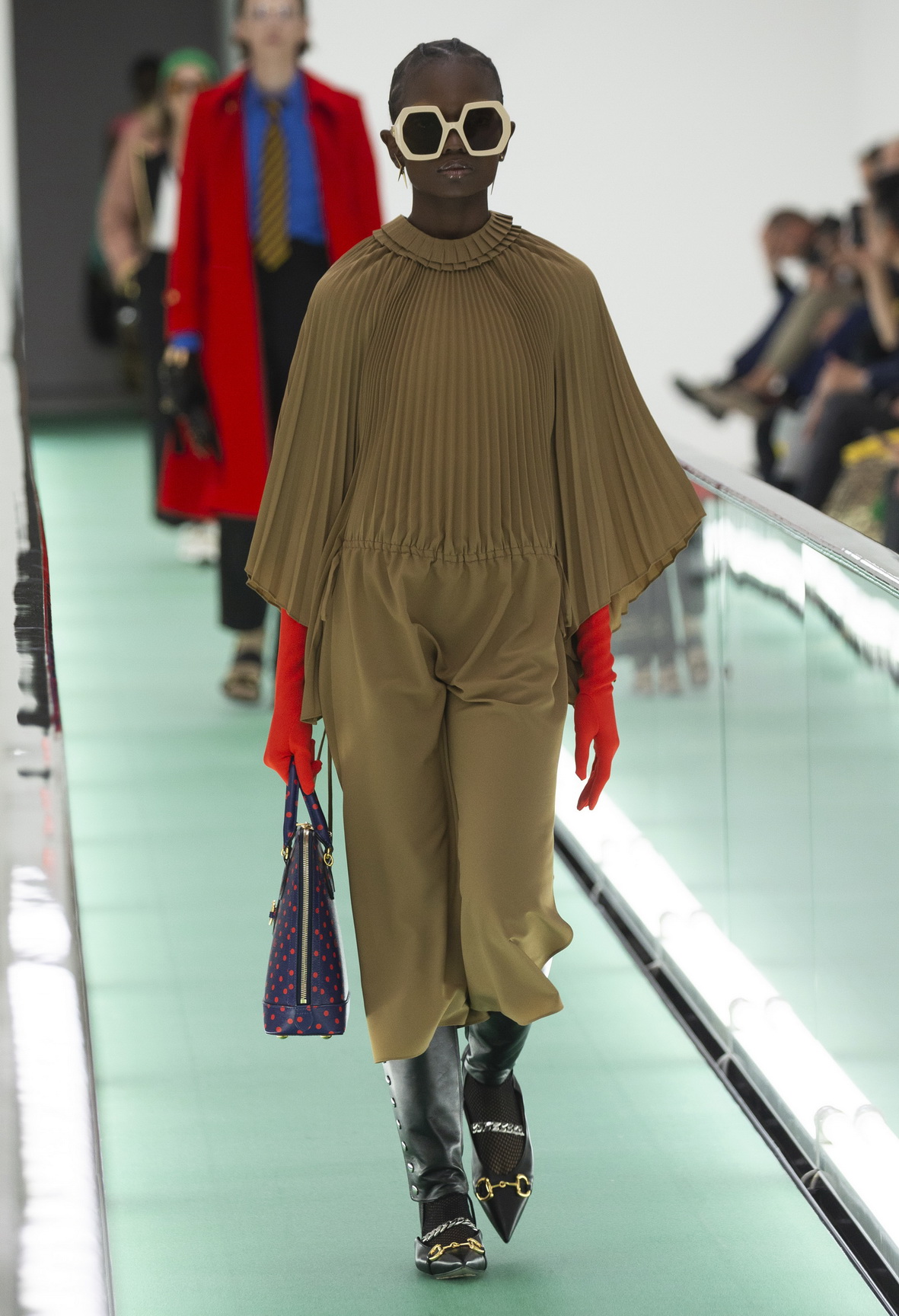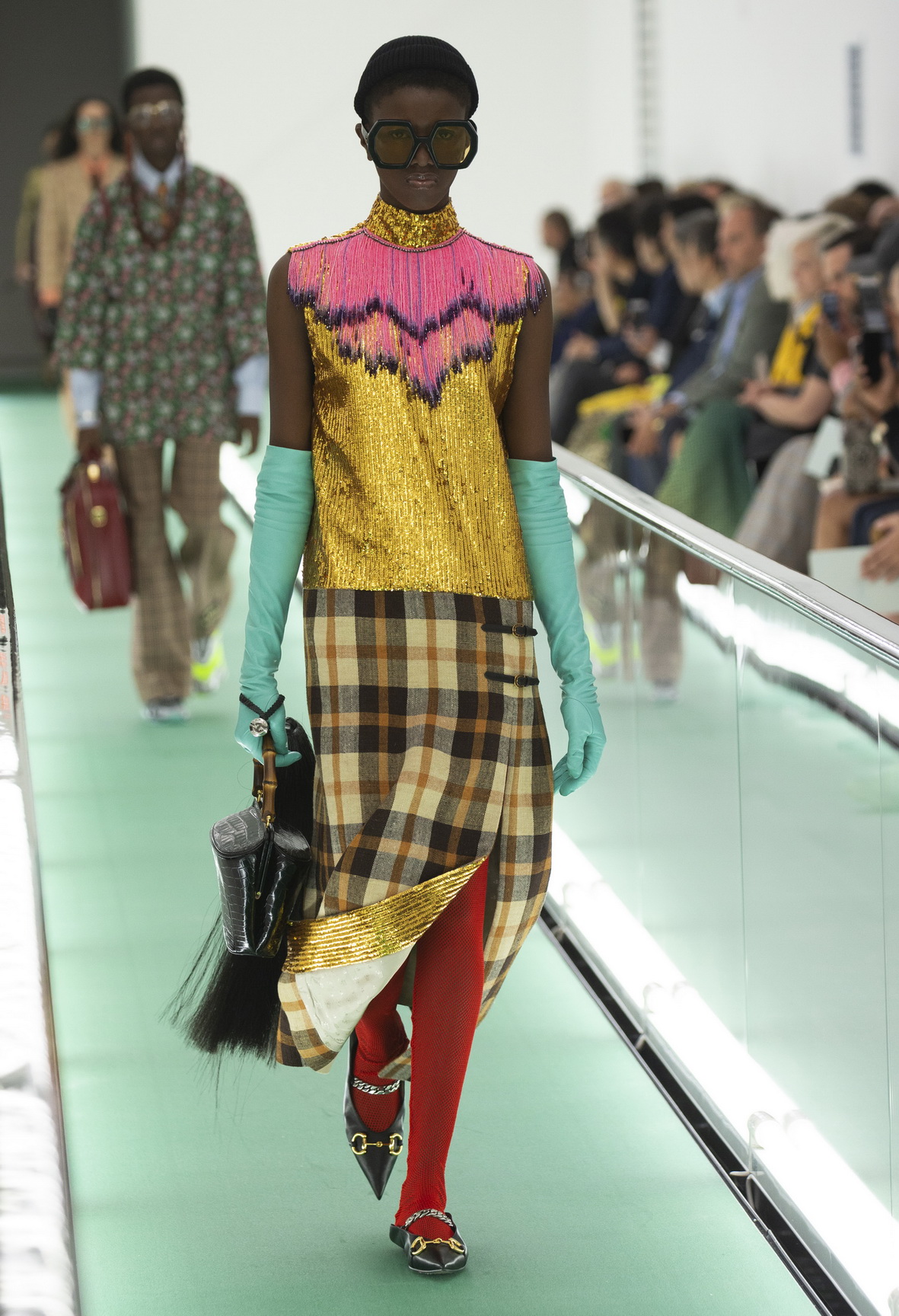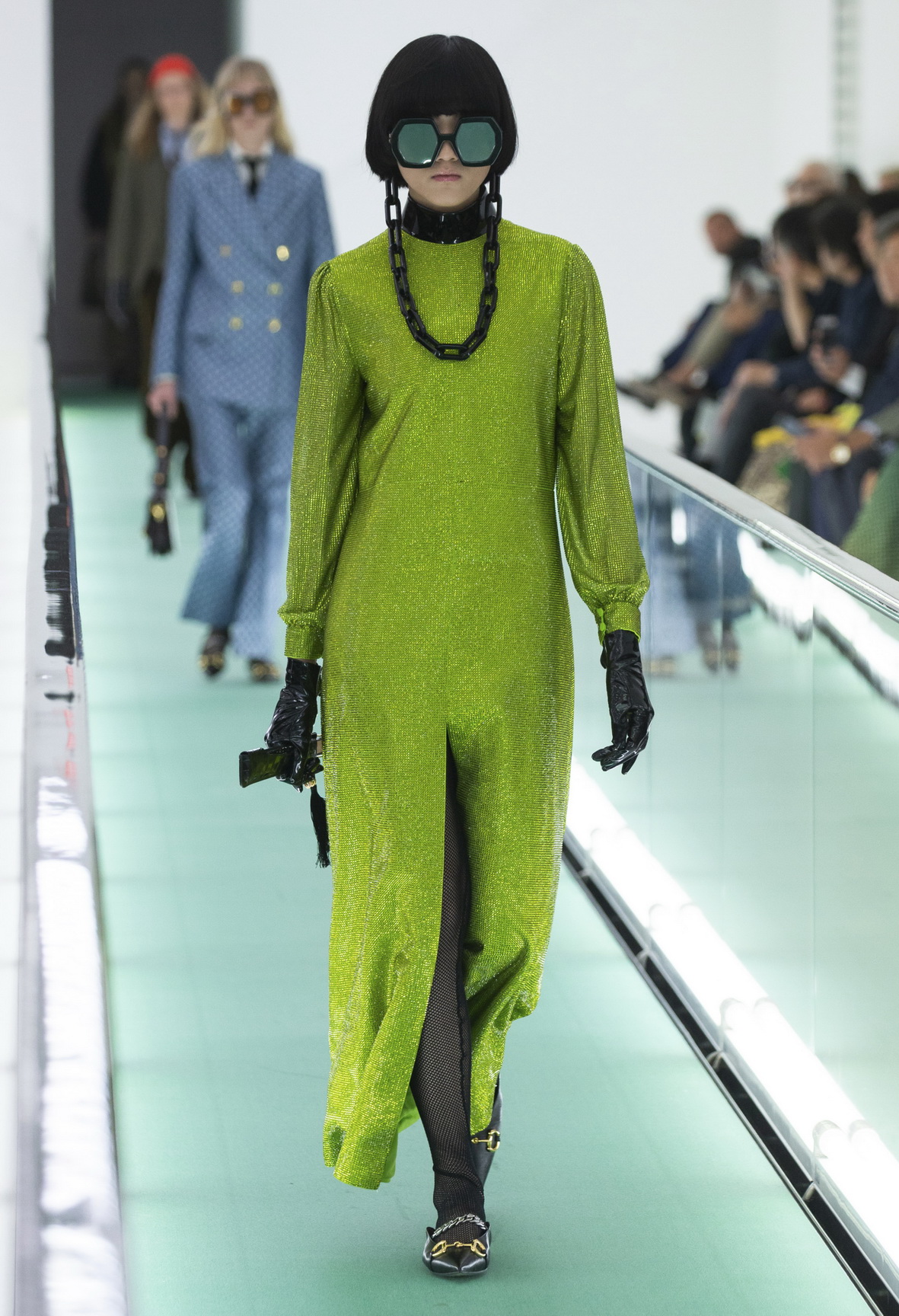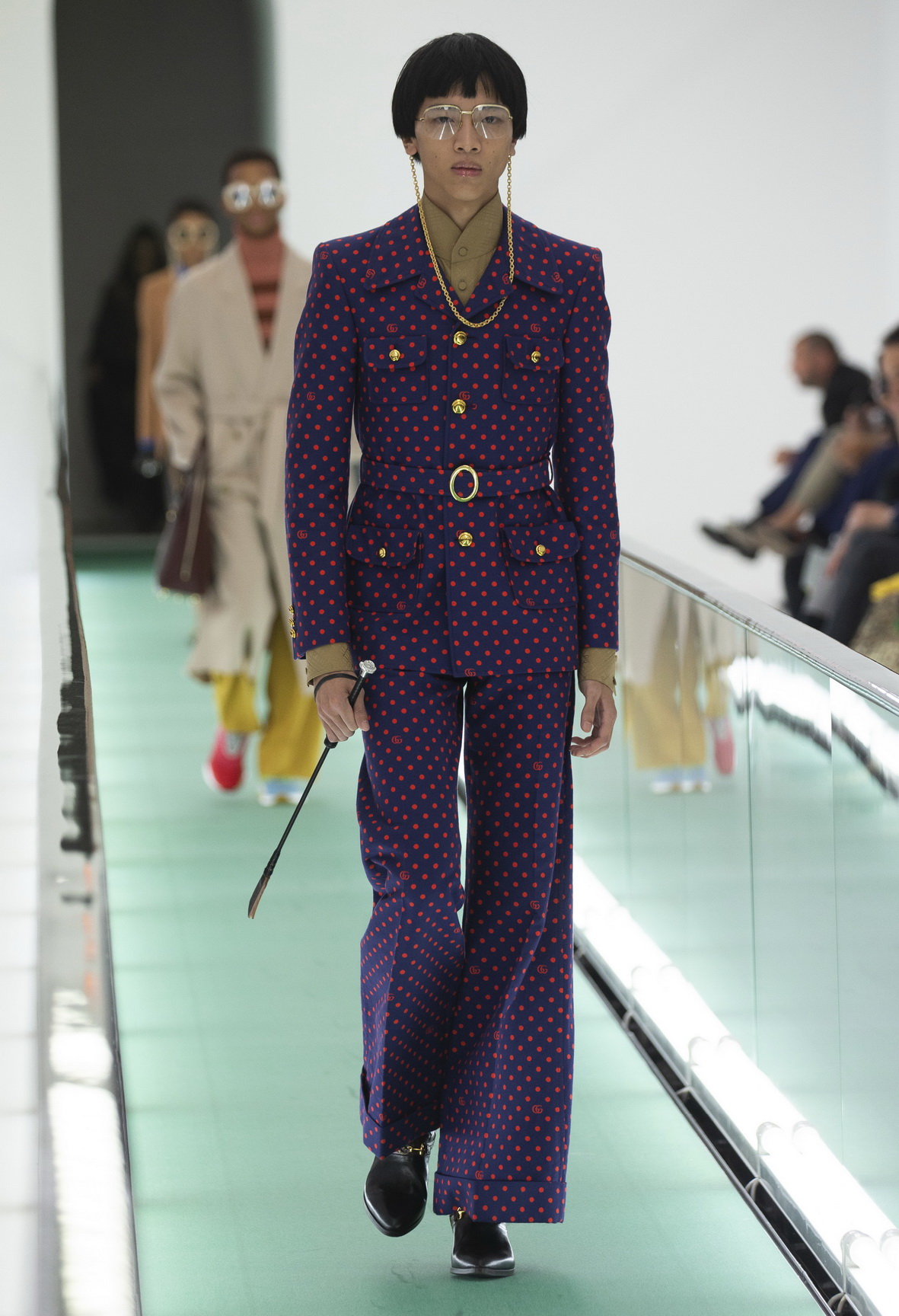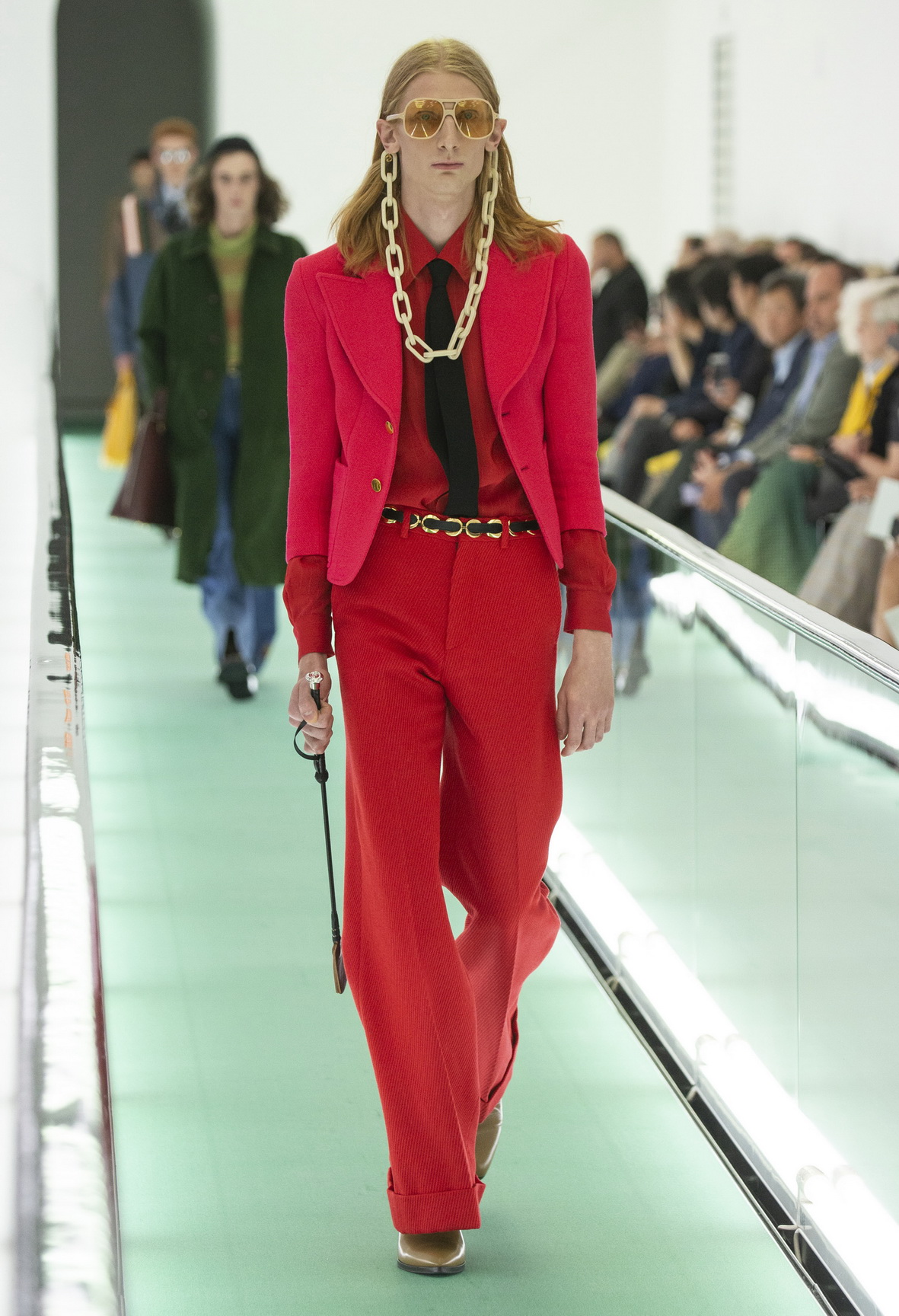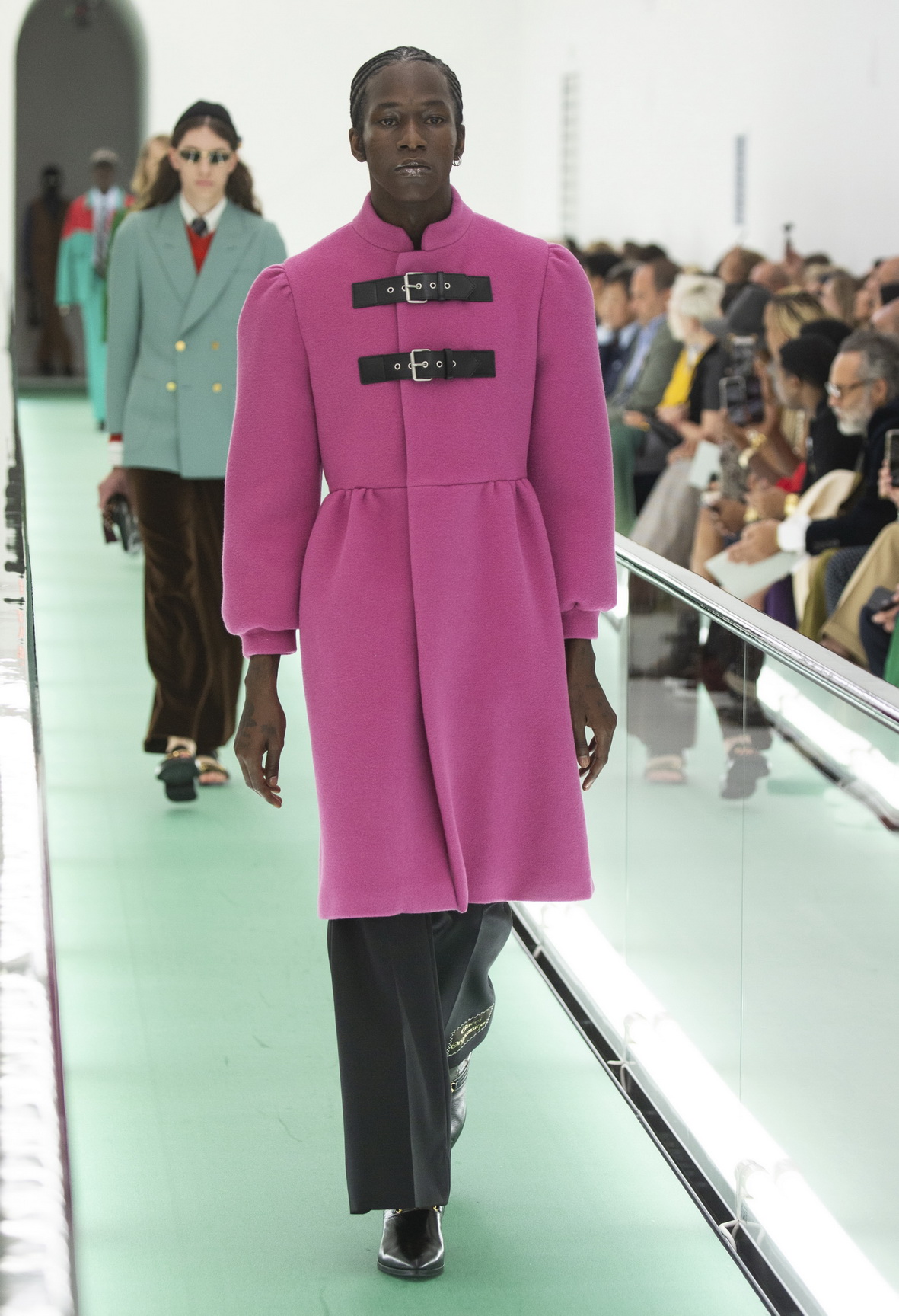 This article originally appeared on i-D UK.