Channelling the diverse spirit of a modern New York City with Awake NY
After a decade at Supreme Angelo Baque is creating, with Awake, clothes and images which reflect his community, one united by a desire to change things for the better.
|
17 December 2019, 8:00am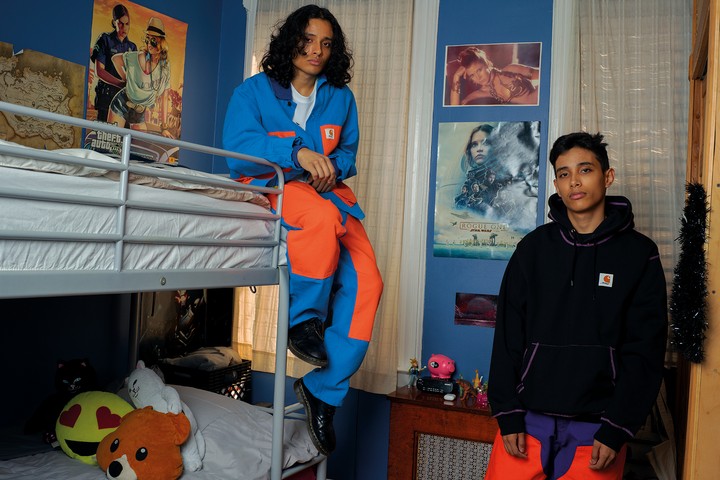 This story originally appeared in i-D's The Get Up Stand Up Issue, no. 358, Winter 2019. Order your copy here.

A misconception about Awake NY, the New York label designed by Angelo Baque, is that its name has something to do with "wokeness". You could be forgiven for thinking so. Profits from Awake have benefited Standing Rock and migrants groups. "No," Angelo groans when the name comes up. "It has nothing to do with that! It wasn't like, I'm going to do Awake because I'm consciously aware now." For Angelo, Awake is simply an extension of the work he's always done, from a decade at Supreme and now with his own team. He makes clothes and images that reflect his diverse community, one united by a desire for things to be better. "At the very core, Awake is a youth-driven New York brand," he says.


It's also a community united by a burning desire to look good, an almost lifelong obsession of the designer's since his childhood in South Richmond Hill, Queens. "I remember seeing Grand Puba and he just had the illest fucking style," Angelo laughs, remembering his first inkling in the 90s that clothes mattered. "I realised that if you dress good, you get girls. That shift happened in high school when I turned 14. I went from, 'I just want to hang out with my boys and do graffiti', to, 'I want to lose my virginity. How do I do that?'" Aside from losing the baby fat and growing four inches, the answer, to Angelo at least, was to improve his wardrobe.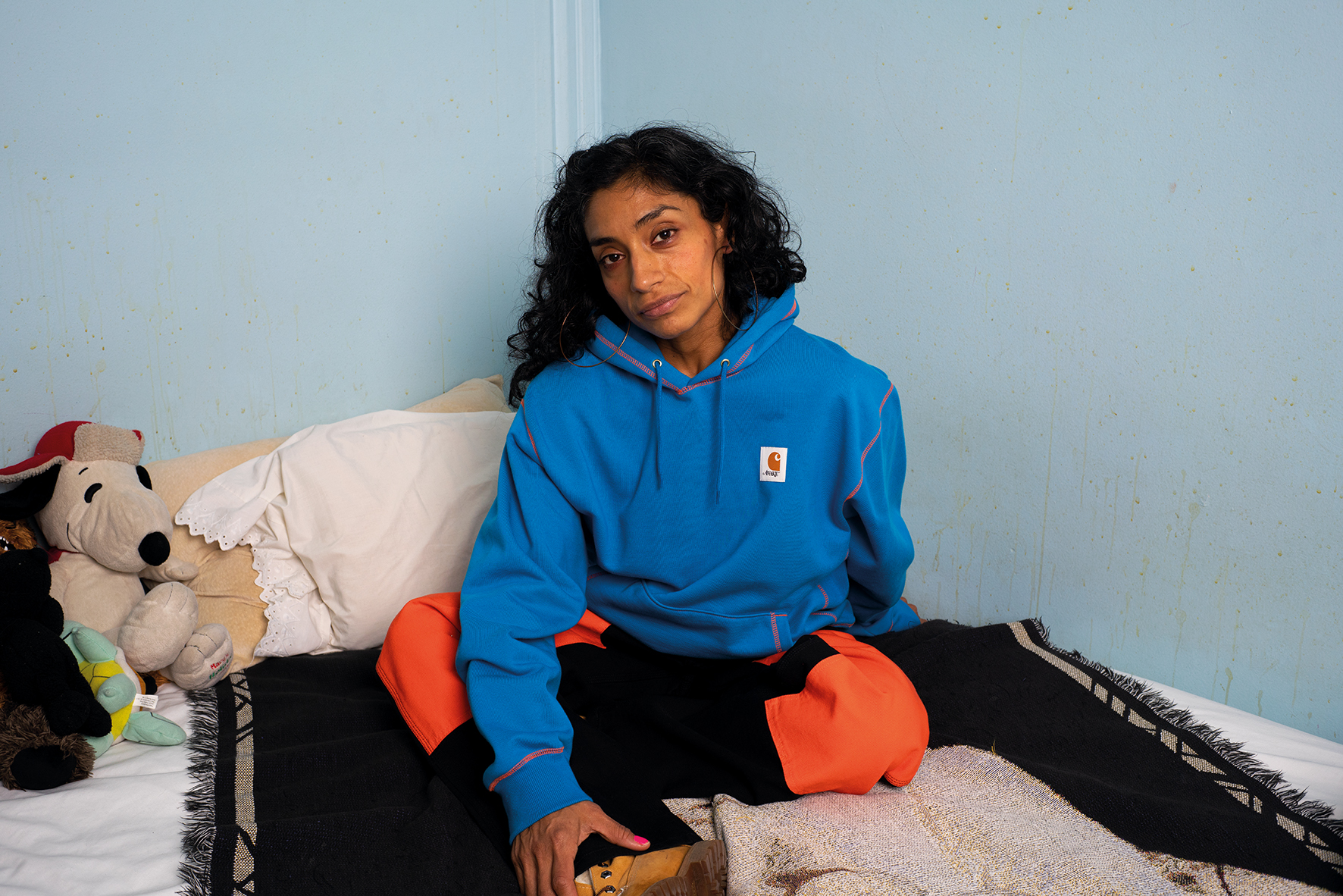 "There were only two ways to acquire Polo at the time, right? Either you were rich or you stole it. I wasn't a good thief and I definitely was not rich, but I was a good lookout. My mother… we just didn't have money like that. So you had to get creative." The studio for Awake NY, and his consulting firm Baque Creative, is situated in the Brooklyn Navy Yards, and the air is decidedly not broke anymore. But Angelo still has the vibe (and good looks) of a teenager, sitting impishly in a Lemonheads T-shirt and jeans, while his young team works quietly on their laptops. In 2017 Angelo left his post as brand director of Supreme after a decade, spurred by the prospect of turning 40 and wanting to do his own thing, in his own voice. He wanted to see what it was like to be creative again, outside of the skate behemoth he had helped steer

The creative answer to his career dilemma, and one that's seemingly inspired his work ever since, was to bring all his interests together. It's easy to forget, scrolling through Instagram in 2019, that in the past, you chose a subculture and stuck to it. This never concerned Angelo, though. "The dope shit about growing up in Queens was just being around diversity, right? So I had black friends, I had Puerto Rican friends, I had Jewish friends, I had weirdo friends," he laughs. "Straight up criminals. Graffiti rackers, and all that helped shape me. So as much as I loved Grand Puba, and I regret to say it now, but I loved Morrissey. He was a huge influence on me growing up. I wanted a pompadour, and I wanted to have jeans and silver bracelets like him along with my Hilfiger and Polo," Angelo explains. And I loved Deee- Lite, so I also wanted bell bottoms. And I loved the Beastie Boys, so I wanted some adidas campus sneakers. And I loved Cypress Hill. It was a bunch of things that were happening at the same time and being open to it, that helped bring me to this place where I'm at now. I'm never afraid to experiment."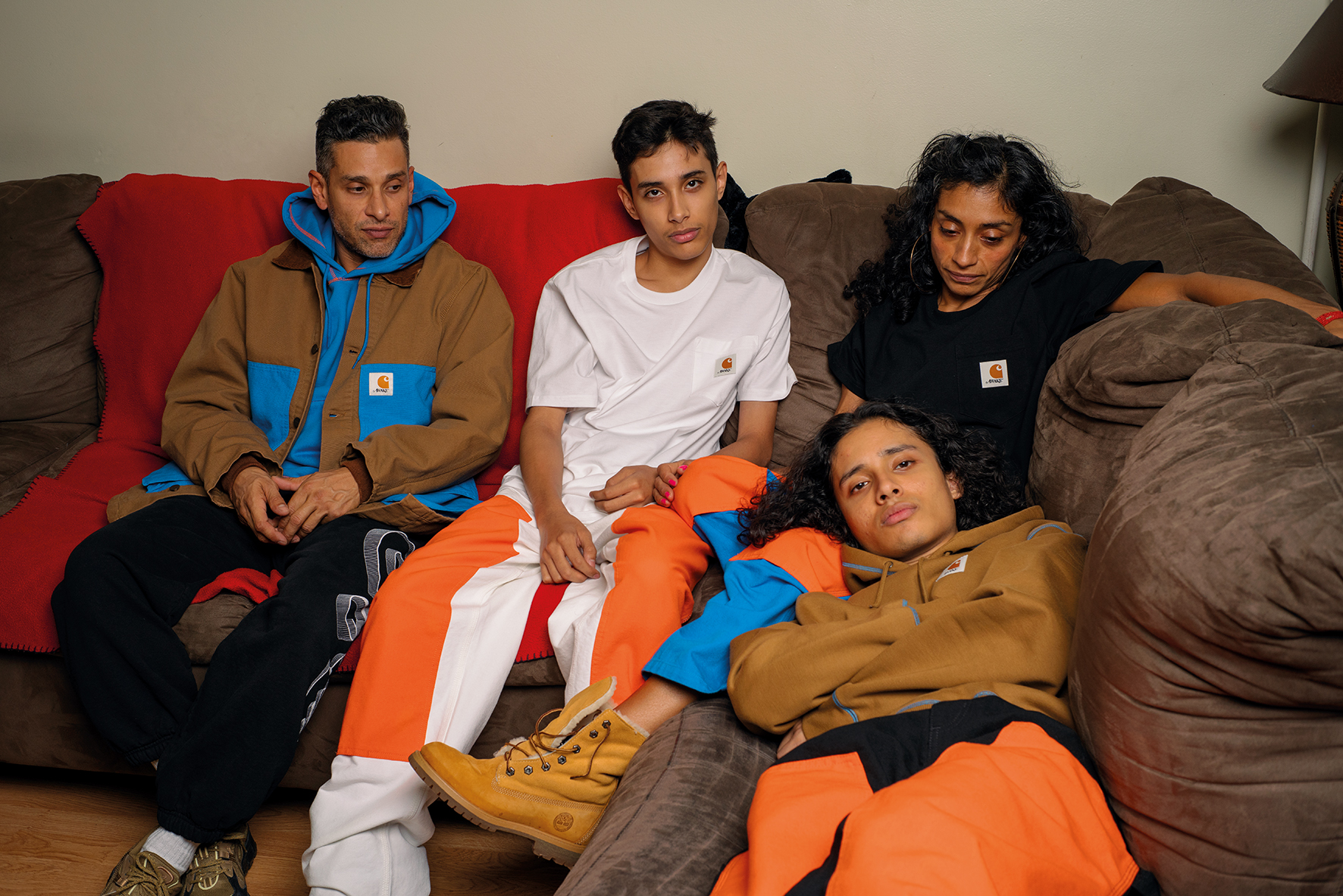 "Growing up in New York City, if you wanted to do different shit you had to get out of your neighbourhood, because most of the time different equated to weird. Or gay. Either one could get you fucked up in your neighbourhood," he recalls. "If you wanted to skate, that was considered some white boy shit. So you can't do that here. You got to take that shit somewhere else, right? And if you want to wear bell bottoms, you better go to the Village, because that's where they hang out. Now? You can do whatever you want," he says."
These disparate influences are all apparent in Awake NY, with its colourful designs, diverse casting and T-shirt graphics that celebrate everyone from Amy Winehouse to 60s icon La Lupe. Such eclecticism is at odds with the more masculine world of skate and streetwear. "I think, especially for young men, there's too many archetypes," he suggests, in contrast to the aforementioned endless possibilities to be whoever you want. "They either want to be Travis, Kanye, or Rocky, and then that's it. And then for them to break out of that comfort zone, it's really difficult. I see young girls taking more risks, they're just like, 'We're just going to be us.'"

He credits the young people he works with for keeping him open-minded. "My first assistant was a free education in gender studies," he reflects. "She's the first person that taught me about 'them' and 'they' and pronouns, gender fluidity and sexual identity. It's learning how to communicate differently, how to work differently. It's going to sound corny, but it's about bringing love and compassion into the work."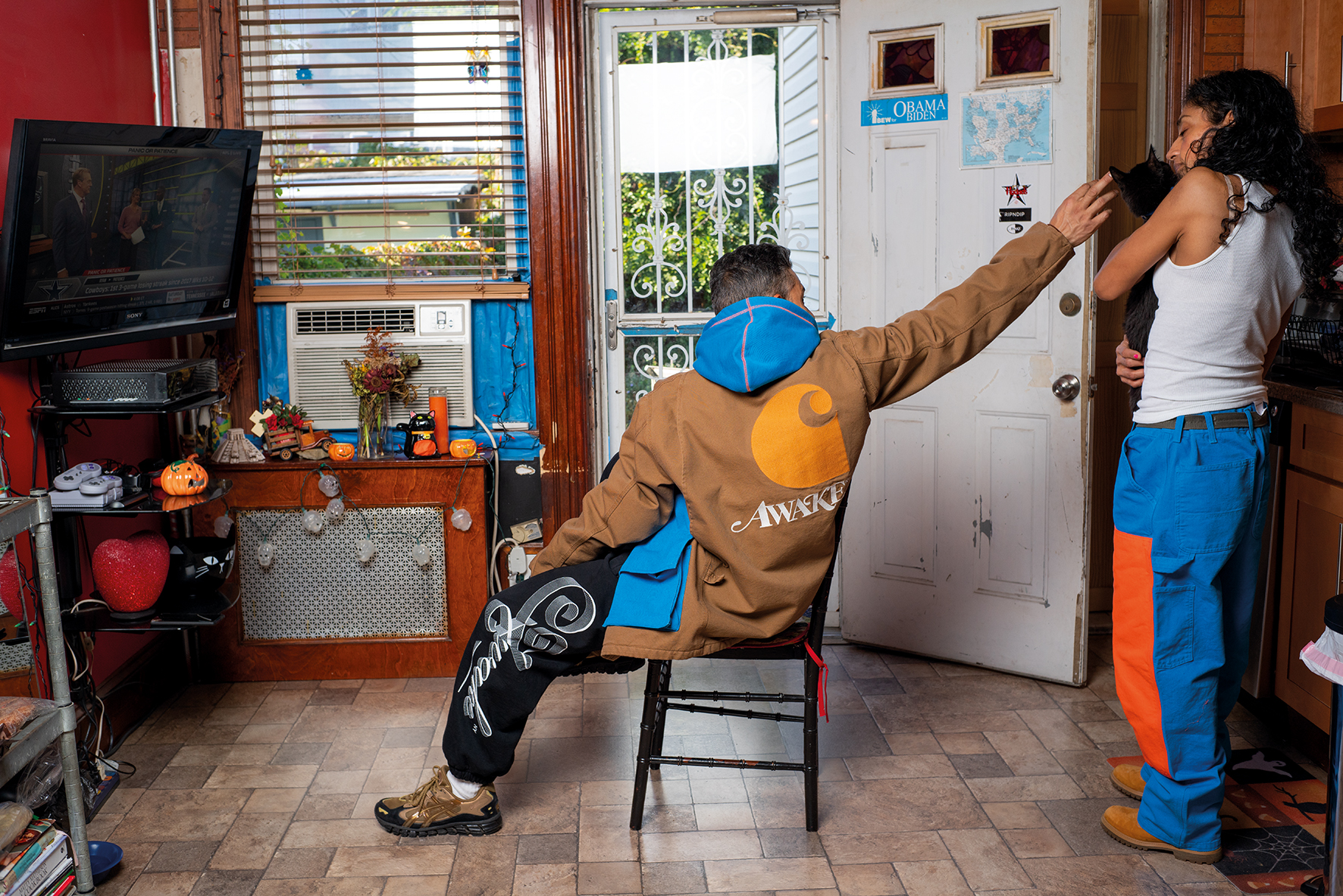 Not that Angelo's all love and light, he's a New Yorker after all. "I can say this confidently, we are the only New York brand. Supreme is a New York brand, but they're huge. It's a global phenomenon, do you know what I mean? I can't think of another brand that has someone like myself behind it that was born and raised in New York, that's still continually telling the New York narrative."

Maybe that's the best way to describe Awake NY, both how it looks and the work it does "How do I continue doing that work?" he asks. "How do I tell this narrative rooted in the old school and at the same time make clothes that I believe in? I've found the answer to be evoking those same emotions that I felt when I was 14, while evolving and innovating style and purpose. Then, Awake is timeless, it has no limits or borders to work within. That's what I'm trying to do."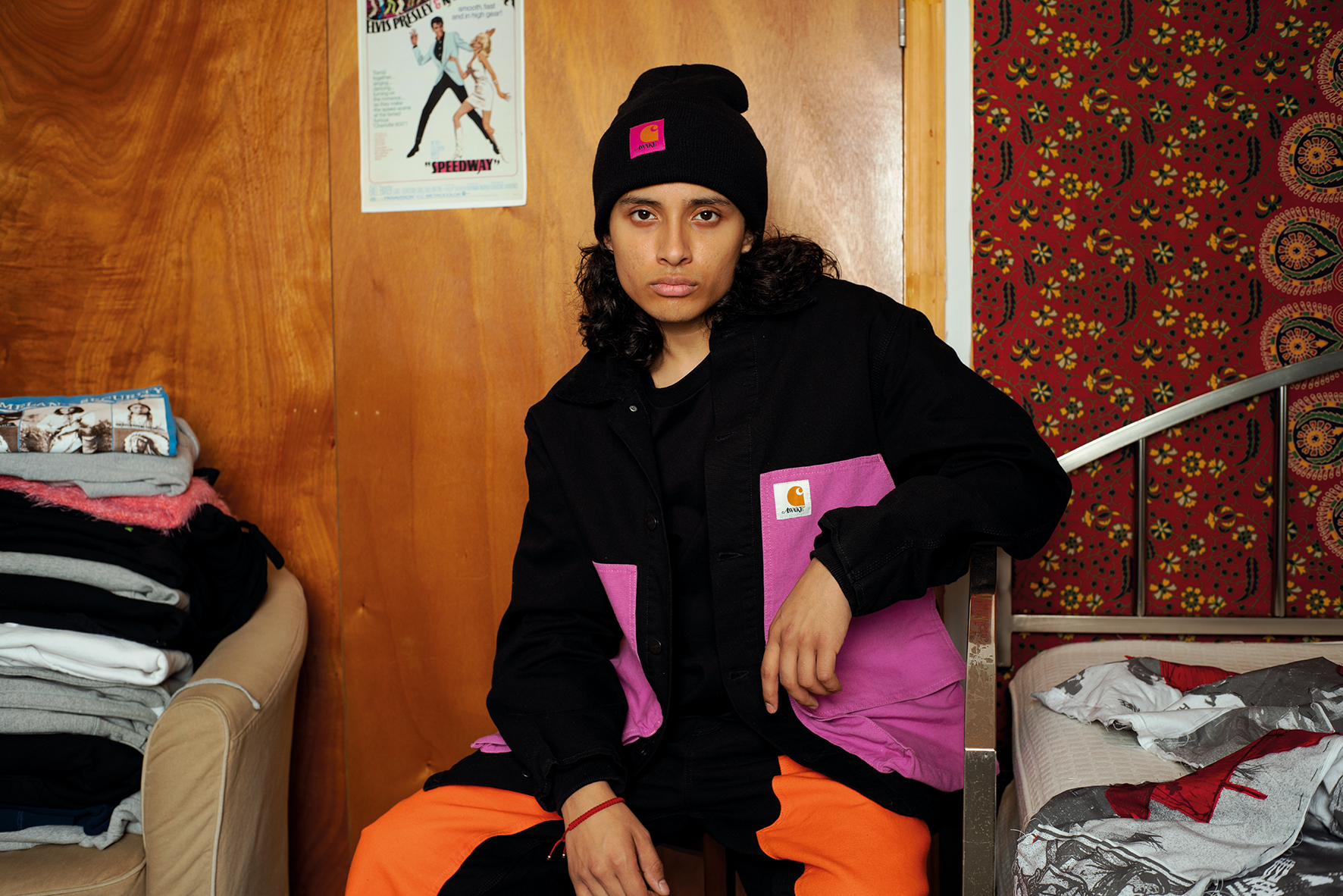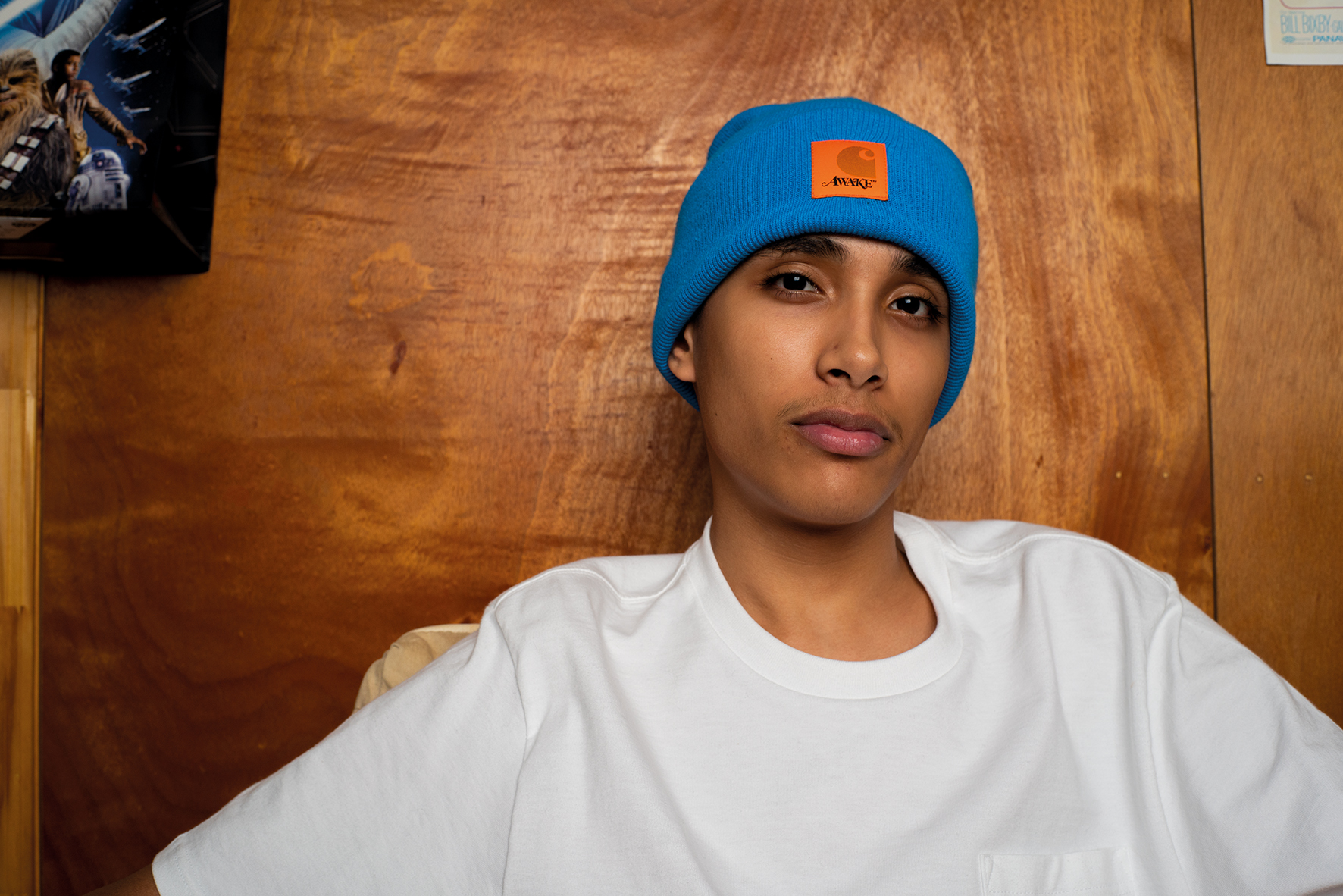 Credits

---
Photography June Canedo
Styling Alastair McKimm
Styling assistance Madison Matusich and Milton Dixon III.
Models Vegas, Antonio, Victor and Sylvia Perez.