Dover Street Market and Dan Colen are teaming up to fight food insecurity
The artist's Sky High Farm feeds underserved communities. Now it gets a merch line to further the mission.
|
25 November 2019, 10:47pm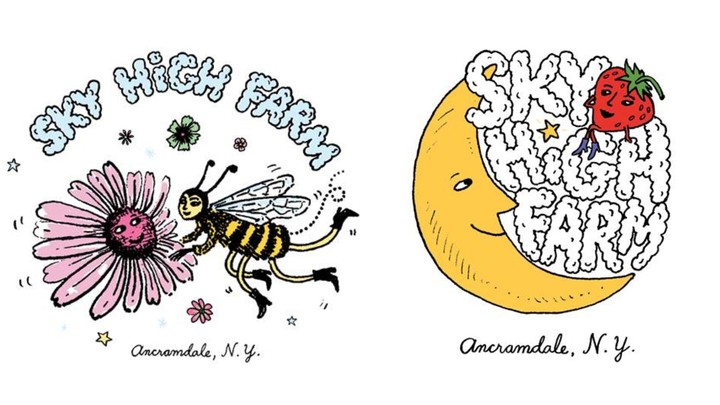 Images courtesy of Dover Street Market
Since 2011, artist Dan Colen's Sky High Farm has been working to address food insecurity in New York state. Located in Columbia county, the 40-acre farm grows fresh fruits and vegetables and raises livestock with the aim of improving nutrition in underserved communities. They partner with local organizations like Food Bank for the City of New York and Food of Life Pantry. Now, Colen's farm has a new partner in the shape of Rei Kawakubo's Dover Street Market in New York and LA. The artist has created a line of farm goods and clothing that will launch at DSMLA on November 29, which gives you something better to do with your Black Friday. In February 2020, there will be special installations and a launch at DSMNY. All proceeds will go towards funding Sky High Farm's mission.
The clothing is comprised of vintage-sourced, naturally tie-dyed t-shirts, hoodies, and caps, which are in line with the Sky High Farm's commitment to minimizing its carbon footprint and mitigating its effects on climate change in its operation. There will also be actual edible items to buy, both in store and online — honey, jam, tea, salt, and tomatoes, all grown and jarred on the farm, and featuring illustrations by Joana Avillez.