christopher kane's ode to ecosexuals
We all love the planet and want it to survive — some of us, it seems, really really love it.
|
18 September 2019, 10:49am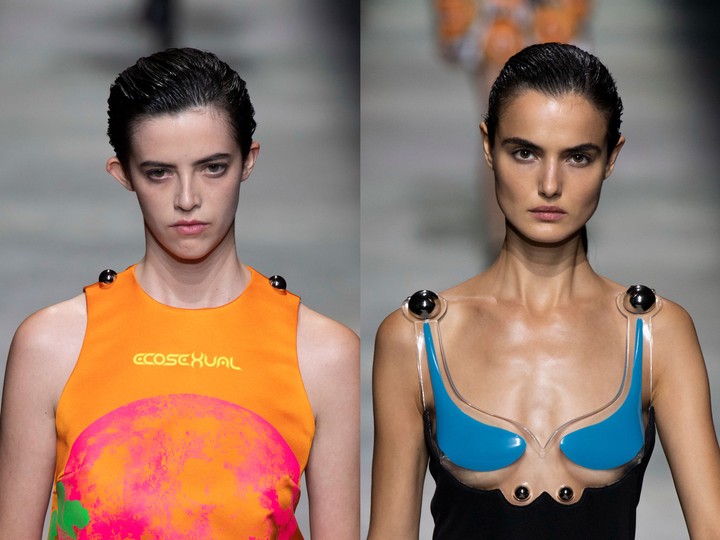 Christopher Kane continued his exploration of sexual fetishes with SS20, billed as an ode to 'ecosexuals' — people, who in the designer's words, "love the planet, who love to make love to the planet, who are naturists, who don't need clothes, who just want flowers, beauty, nature and wind and magic and spirituality."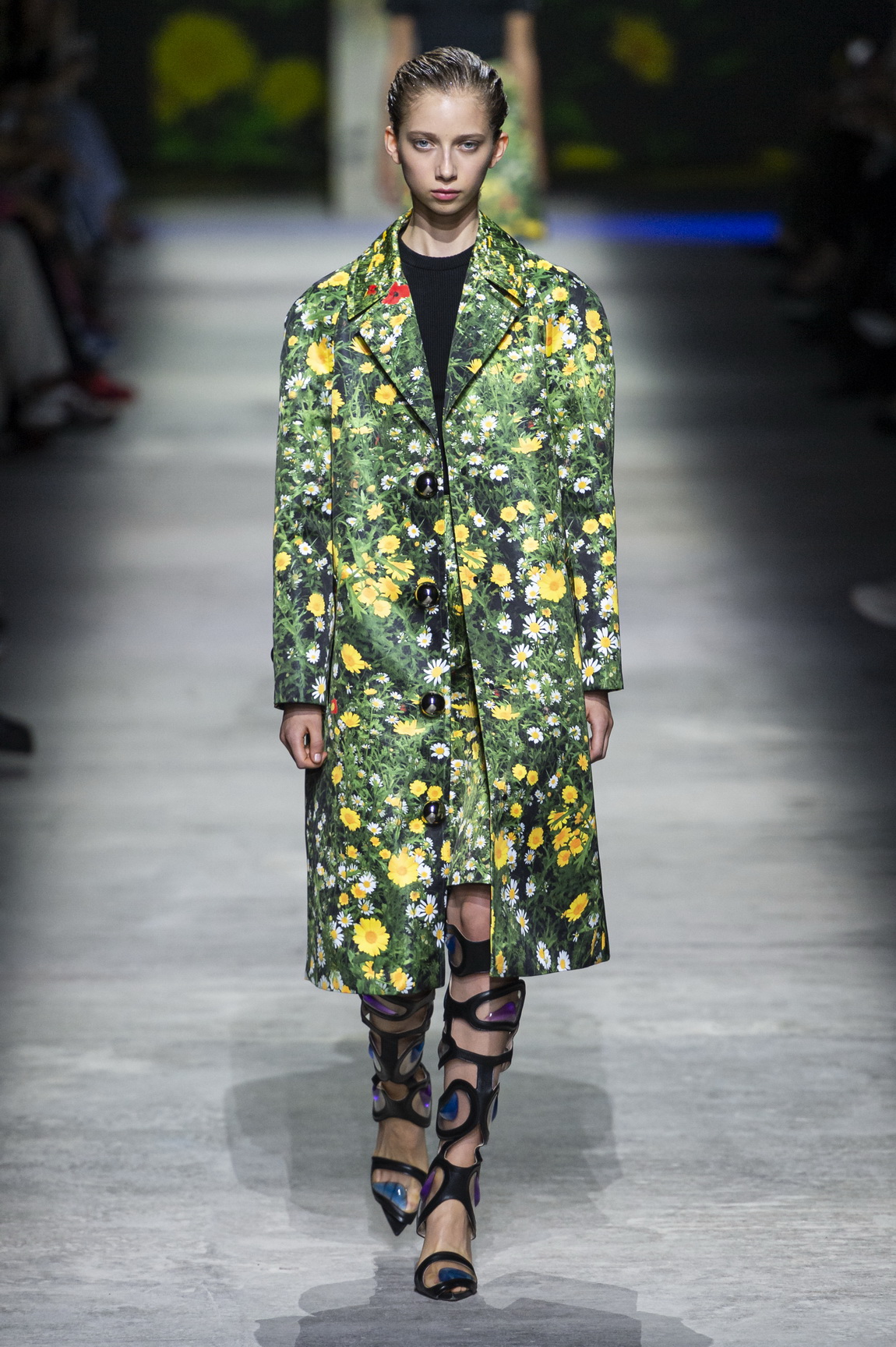 You can take from that what you will — the Scottish designer insisted it was not a political statement about the climate crisis — but at a time that Amazon rainforest is burning and environmental activism has ushered in change at even the biggest luxury houses, it's a prescient notion. We all love the planet and want it to survive — some of us, it seems, really really love it.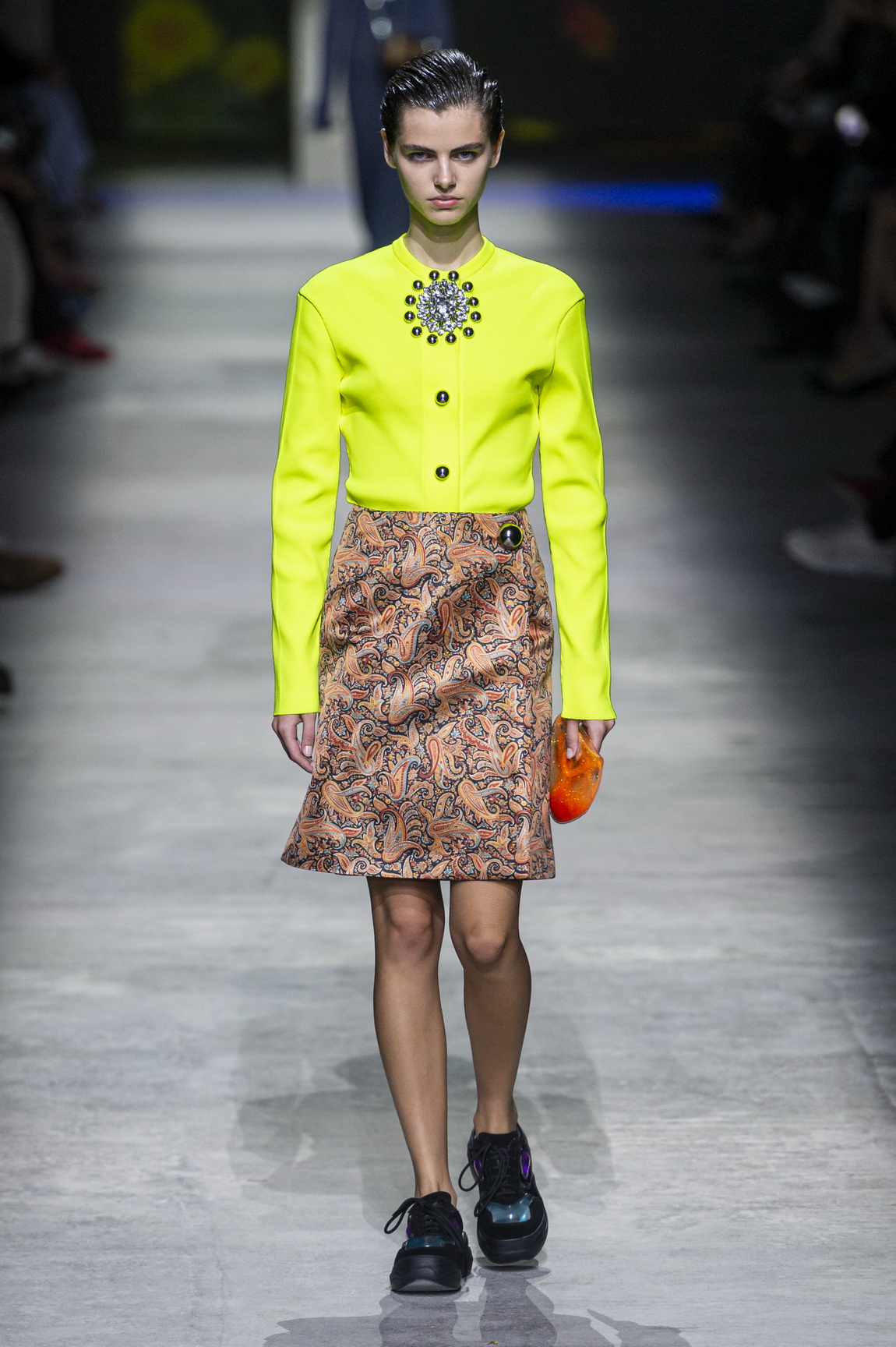 There may be a wry sense of humour there, but Kane is not an ironic designer — and this is no laughing matter. London Fashion Week has been marked by overshadowed by environmental protests, activists gluing themselves to fashion editors, #secondhandseptember, a funeral procession to mark the "death of fashion" closing LFW, and a new book — Fashionopolis by Dana Thomas — that shines a light on the industry's toxic waste and unethical production. Designers and megabrands have started to seriously (if not slowly) adopt sustainable practice, and activists are urging them to avoid overproduction by recycling deadstock materials, and for the rest of us to buy less.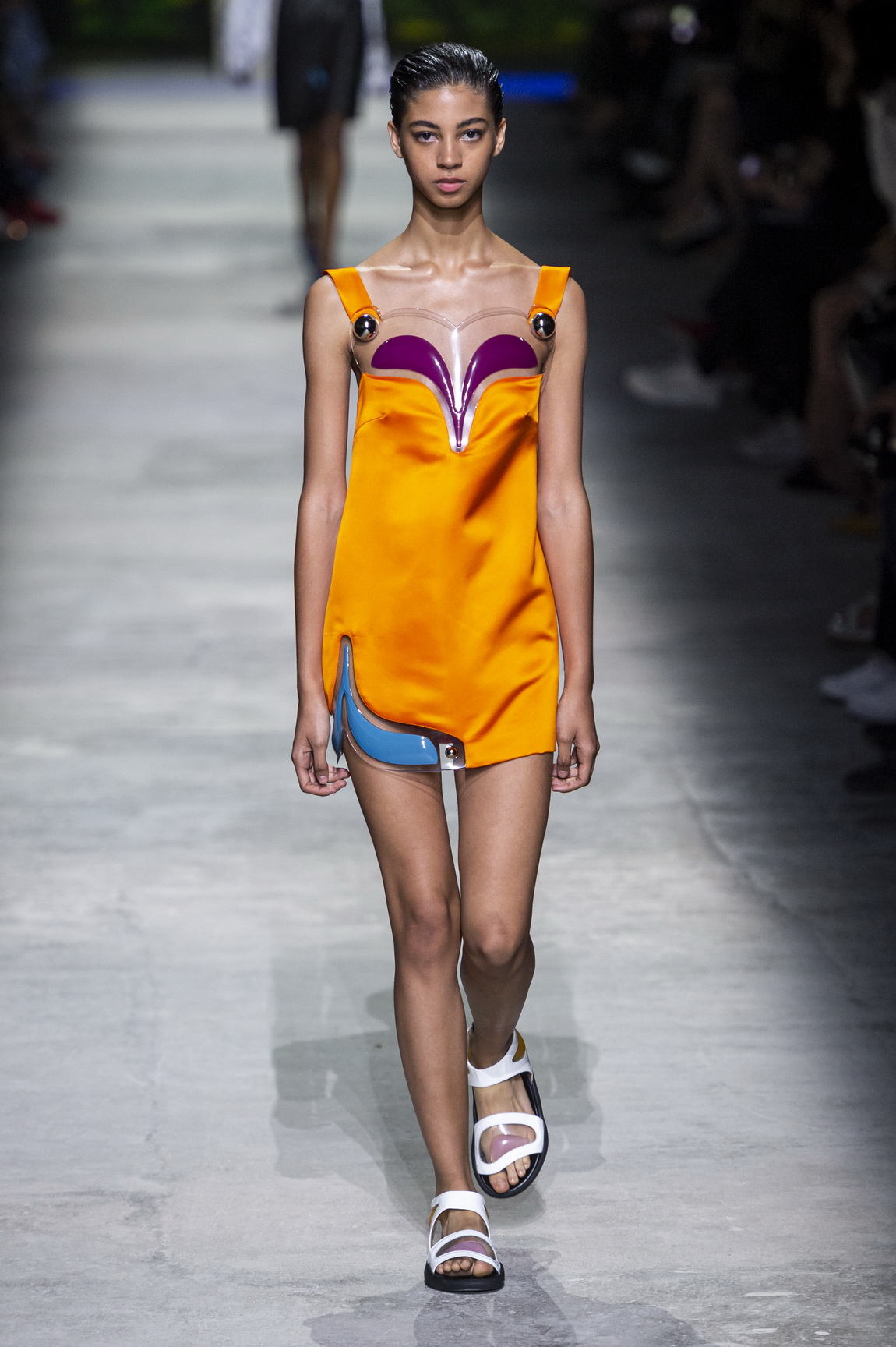 Perhaps that was on Christopher's mind as he recycled many of leitmotifs from his previous collections: highlighter neons, constellation prints, lace-spliced chainmail, gel-filled plastics. He was revisiting the sci-fi themes that he's explored the past, such as the abbreviated 'cupcake' silhouettes from last season, the curved shoulders and whittled waists from even further back in his archive. The fact they still looked right for right now is testament enough to the enduring appeal of something old, maybe even searching out one of those original pieces. Of course, there were some new additions to the Kane canon, too — natural earthiness to counter all of the lurid spacey sci-fi. There were photographic prints of wildflowers in London Fields (not your average 'florals for spring') and perversely ominous clear blue skies, spacey heatmap prints, and paisley silks (again, so far from original hippie connotations) and cowboy boots seemingly growing jelly formations.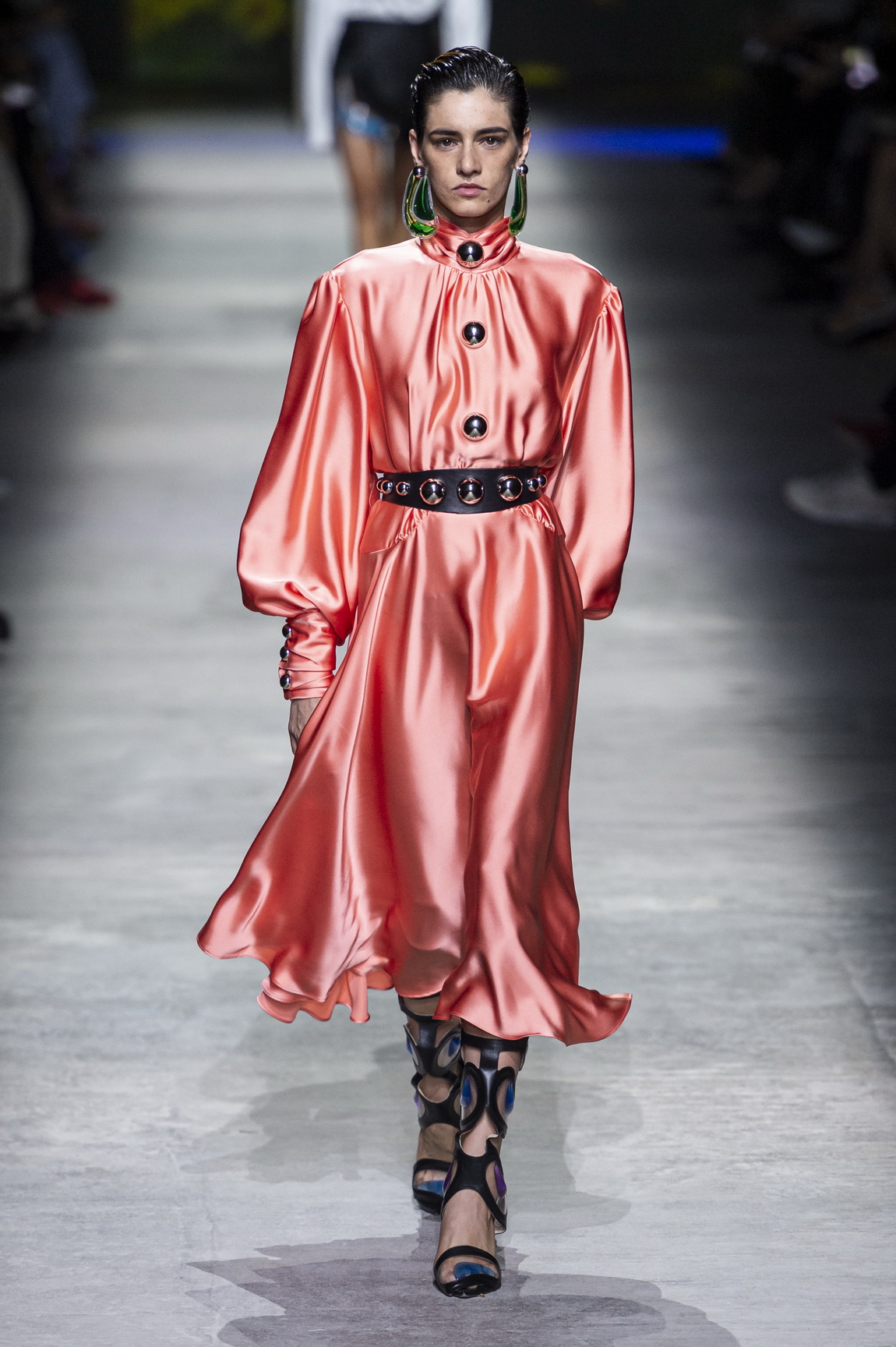 Canadian-American folk musician and Native American activist Buffy Sainte-Marie's voice scored the show, and Kane pointed out that she was one of the first musical artists to use a synthesizer in the 60s. There's a kinship there — Kane uses sci-fi and technological details and fabrics to infuses his erotica with a sense of modernity. Just look at the black cut-out cage dress with a petalled skirt secured by big doorknob studs; his take on ubiquitous leather bondage styles. Big, bouncy ruffled dresses were held together by mere spaghetti straps — they were strong and light, not just pretty, and a fresh antidote to some of the giant millefeuile dresses we've seen sweeping the runways elsewhere. Kane's talent lies in the directness of his clothes his confident display of esoteric erotic references. What could be better message for right now? Caring about the planet isn't just vital; it's sexy.