jonah hill made a playlist for his coming of age skate film, mid90s
Featuring A Tribe Called Quest, Pixies, Nirvana, Misfits, The Pharcyde, and all the faves.
|
17 October 2018, 12:09pm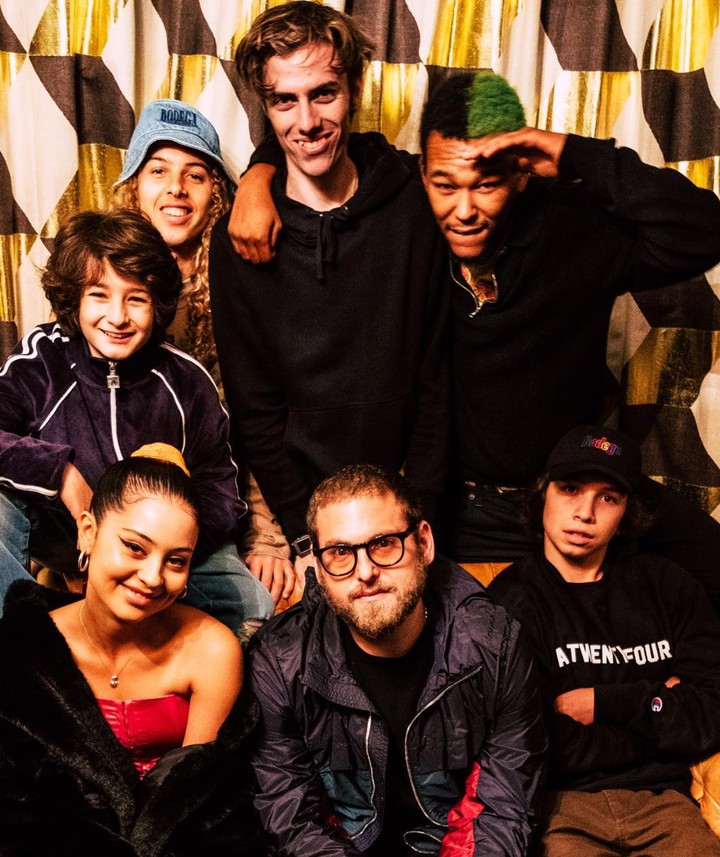 Image courtesy of Jonah Hill and Spotify
As you await the release of the latest in what seems to be a long line of skateboarding films, get inside the mind of Jonah Hill (Maniac style) by immersing yourself in the music he had on rotation while writing his directorial debut. "Music is the biggest part of my writing process. So all the songs you hear in the film are songs that were written to be in those scenes," Jonah told Spotify as part of their first 'official motion picture playlist' series. "The music in Mid90s is incredibly personal to me," he continued, adding that "many of the tracks were so important to my own life growing up."
While much the film was scored by Trent Reznor and Atticus Ross of Nine Inch Nails — who are responsible for the critically acclaimed sounds of The Social Network and The Girl with the Dragon Tattoo — you can also expect Mid90s to feature classics like Souls of Mischief's 93 'Til Infinity, Gravediggaz' 1-800 Suicide, and GZA's Liquid Swords. The frankly unpronounceable Gyöngyhajú lány by 60s Hungarian psych rock band, Omega makes an appearance too — which you'll probably recognize from the original Mid90s trailer.
So what're you waiting for? Stick the playlist on and see if the script to your first feature film flows out of your fingers.
Read more:
This article originally appeared on i-D UK.