Photographer Ashley Bourne
10 things you need to know about collard, the smooth-talking london soul singer
Watch the cinematic new video for 'Warrior Cry' exclusively here.
|
19 February 2019, 11:50am
Photographer Ashley Bourne
Collard seems to be from another time and place. The 24-year-old was raised a strict Mormon just outside of South London, but his music says otherwise -- a sad, sexy falsetto that comes from deep inside, breaks from traditional structure and hits you in the stomach. Inspired by the feeling he gets listening to his heroes -- D'Angelo, Janis Joplin, Otis Redding, Prince and The Rolling Stones -- Collard channels deep emotions, an old soul and an easy vulnerability that you can't help but be moved by. With a Motown, gospel-loving mother and a father intent on raising him on diet of Sinatra, Ray Charles and Eric Benet, the importance of great songwriting was instilled in him from the start.
You might remember this guy from his v sexy 2018 single Ode. Specifically, the COLORS session he performed it in, mic in one hand and a glass of whisky in the other. Classy. Anyway! We're gathered here today to celebrate the release of melancholic new single, Warrior Cry, on which Collard embraces the strength of vulnerability, his vocal contrasting with a moving monologue. "It's about a relationship in which I felt saved," he told i-D. "It was a time when I was making a lot of mistakes and feeling like I didn't deserve anyone. It's pretty deep."
The accompanying music video, a directorial debut by Joseph Shaw and Eseosa Ohen, is a well-lit glide around a beautiful home. Cinematic and as smooth as the song itself, a mystery woman disappears then reappears as our protagonist experiences paranoia and loneliness, whisky in hand once more. Watch it below and then meet the man behind the music via these 10 fun facts.
1. The first record he ever bought was BB King's Mississippi Burning.
"I felt the need to hear classic blues and rock songs in all their original glory. The first vinyl I Bought was BB King, Mississippi Burning. I love that I can immerse myself in the imperfections of recording in those eras, it adds a texture to the whole experience."
2. At 19 he played Glastonbury with wavy R&B collective Last Night In Paris.
"I dropped out of college and started rapping. I was in a collective called Last Night In Paris and we did a lot of stuff, including Glastonbury. It was cool."
3. He found his sound in LA.
"My producer Zach and I went to LA for two months last year. He was in the collective as well, so we've been working together for like seven years now and we've evolved with each other. Anyway, it was our last day there and Zach picked up a guitar for the first time in ages and he was like, hey, why don't you sing in falsetto?"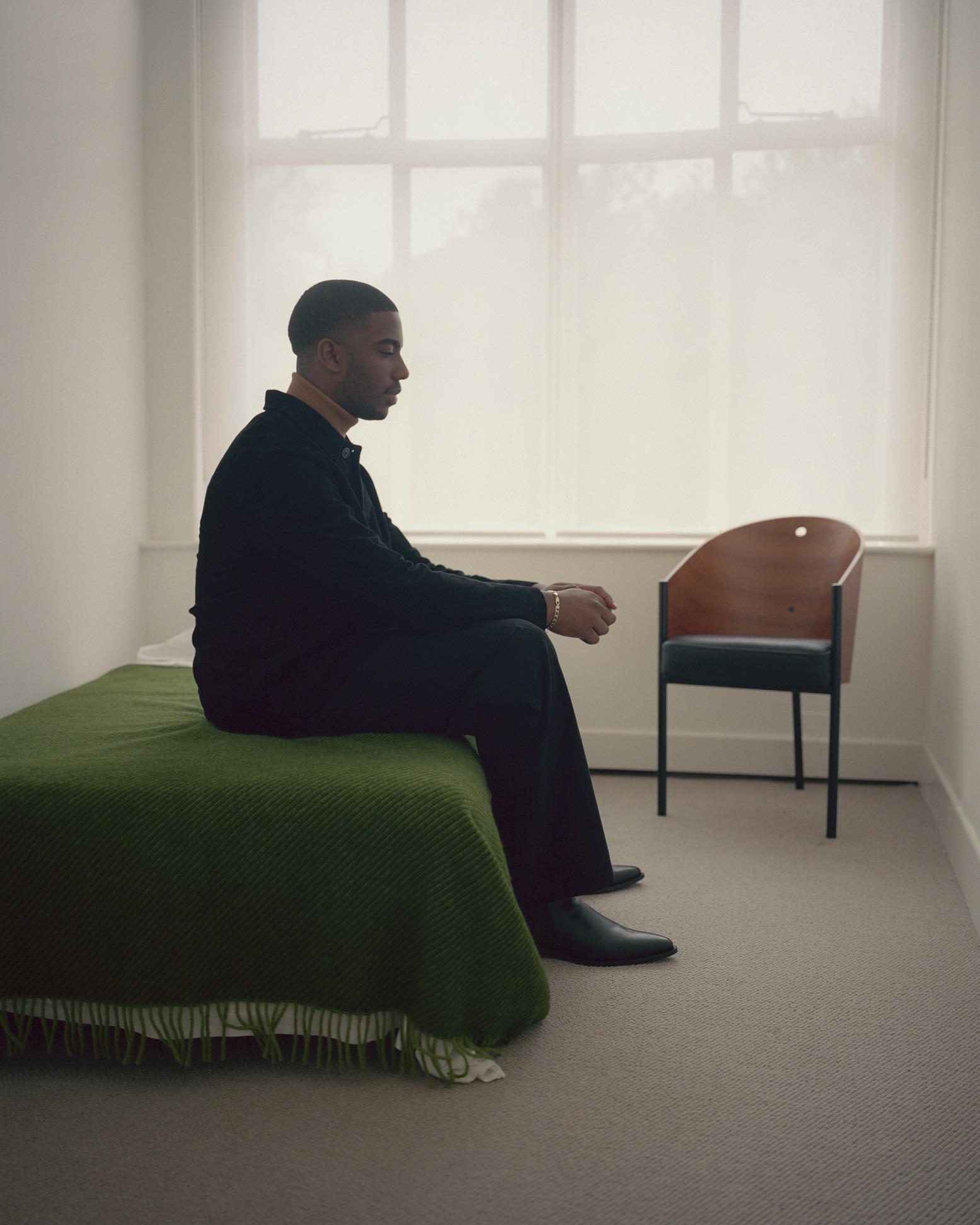 4. Collard is inspired by the feeling he gets listening to his musical heroes.
"James Brown is a bad, bad, bad man. D'Angelo is a massive influence. I love him. My favourite song of all time is How Does It Feel? Janis Joplin's voice is ridiculous, she's such a free spirit. She comes from a really structured, enclosed family and she was the wild one who split away from that and decided to built something bigger than what she came from. Then there's Michael Jackson of course. Rock My World is the greatest music video of all time."
5. Although no longer an active member of the Mormon community, his music is confessional and laden with spiritual themes.
"It's a study of myself, a study of my religious conscience; how religion plays a part in love, decisions and my interactions with people. It's really a study of my motives in life and love."
6. Collard is his surname.
"My nan is big on our last name. At school, there was always another Josh in my class, so I ended up being called Collard."
7. He reckons his forthcoming album would be a good soundtrack for Scent of a Woman, in which Al Pacino plays a blind US Army veteran.
"It's about honour and love, but at the same time, when it does dive into the discussion of sex, it's deep. It's super deep."
8. Got feelings? Collard makes music for you.
"When you feel it, you'll know that it's for you. I'm all about feeling. There don't even have to be any lyrics, it's about getting it in the gut. I make music for people who listen to music like I do, music to assist with reflecting. You've just gotta be open."
9. He doesn't chase the latest musical trends.
"A lot of music nowadays is a phase -- you've gotta keep finding the new train and it's leaving and you've got to jump on it. Instead of that, I wanna be a moment in time. You can't take away from what Prince did, you know what I mean? You can't take away that Purple Rain era! Children were conceived! Relationships were formed!"
10. In year 7 Collard won his school talent contest.
"I sang Senorita by Justin Timberlake and I had never taken anything as seriously. I even asked this year 11 girl called Rhea to come on stage and dance with me. And I won! I was the most popular kid in school for like 10 days."
Collard's debut album is due April 2019 on Lost Ones / Virgin EMI.