Calvin Klein advert, 2017, Photography Willy Vanderperre.
what next for calvin klein?
Since the departure of Raf Simons, Calvin Klein's been in flux. We look through the brand's past to predict its future.
Calvin Klein advert, 2017, Photography Willy Vanderperre.
This article originally appeared on i-D UK.
The stratospheric rise of Raf Simons, from underground Belgian menswear designer to the head of one of America's most iconic fashion labels, is nothing short of a fashion fairytale. The announcement that he would become Calvin Klein's chief creative officer in 2016, following stints at Jil Sander and Dior, was greeted with feverish anticipation: how would this renegade designer -- known for his countercultural leanings and guerilla-style shows -- unite the broad church of Calvin Klein's sprawling business interests, from the tasteful minimalism of its mainline collections to its sexed-up underwear campaigns?

Following the debut of a new, Peter Savile-designed logo and retitling the mainline (CALVIN KLEIN 205W39NYC -- don't worry, we still have to Google it to spellcheck too), Simons delivered a meditation on the darker underbelly of his new home country, using iconic American horror films, unprecedented access to Andy Warhol's archives and collaborations with the artist Sterling Ruby to concoct an eerie, cerebral vision of a country in flux.
Yet in under two years -- and eight months before his contract was due to expire -- Raf's American dream was over, with reports indicating his conceptual main line collections and costly marketing initiatives were stalling the company's growth. Within hours, social media was abuzz. Would Simons be replaced by someone with an easier, breezier vision of affluent Americana? Would they push the highly profitable underwear to the fore instead? Would they do away with the mainline collection entirely? Here, we look back at Calvin Klein's rollercoaster history -- and what it reveals about where the retail juggernaut might be headed next.
Revisiting the brand's remarkable rise
Last year, the retail behemoth PVH posted revenues of $9.1 billion, comfortably placing it within the top bracket of fashion conglomerates across the world -- and at the top of the pile sits Calvin Klein, PVH's golden child, and one of the few American labels that can boast truly global ubiquity.
Things weren't always this way. Back in 1963, a 21-year-old Klein had recently graduated from New York's Fashion Institute of Technology, where he went on to work for the coat designer Dan Millstein. Accompanying Millstein on regular trips to Paris Fashion Week, Klein's ambition to create an American equivalent to the great French houses of the time was sparked. In December of 1967, he decided to strike out on his own, launching the Calvin Klein brand with his childhood friend, Barry Schwartz; within a year, they were stocked in Saks and Bergdorf Goodman, and the label had grossed a million dollars in sales.
From here, Klein was unstoppable. By 1976, his licensing deals were netting him an additional $6 million annually, while his infamously cutthroat approach to business saw him later go for a meeting with Revlon to discuss a potential fragrance licensing deal, then poach an executive from under their noses to start a fragrance line in-house.
The cryptic statement released by brand executive Steve Shiffman following Simons's departure did reveal one clue as to the label's future direction: Shiffman's goal of pushing sales up to $12 billion over the next few years. If they're looking for an object lesson in how to reboot the brand into a money-spinner, Klein's meteoric rise and business savvy wouldn't be a bad place to start.
The iconic ad campaigns that changed fashion forever
From the Herb Ritts campaign that launched the career of a young Kate Moss, to the recent #mycalvins ads starring everyone from Kendrick Lamar to Kendall Jenner, Calvin Klein's currency as a brand lies as much in its marketing as it does in the clothes themselves.
Once again, this strategy can be traced back to the man himself. In 1980, Klein used a headline-grabbing controversy to single-handedly kickstart the craze for designer denim, with an advert starring a 15-year-old Brooke Shields looking seductively into Richard Avedon's camera and saying: "You want to know what comes between me and my Calvins? Nothing." Following a record number of complaints (and booming sales), Klein responded simply: "Jeans are sex. The tighter they are, the better they sell."
When he decided to make the move into underwear in 1982, Klein once again used the power of provocation to shift product, hiring the Olympic pole vaulter Tom Hintinaus to front his new venture, then styling him in tighty-whities and placing the advert on a billboard in Times Square. Once again, it led to a boom in sales. Calvin Klein underwear flew off the shelves at the extraordinary pace of 80,000 pairs in 90 days. The irony here is that the designs Klein was sending down the runway for his mainline collections -- minimalist slip dresses and chic tailoring -- were a million miles away from the highly sexed va-va-voom of his underwear and jeans labels. It's a reminder of the brand's unique ability to be all things to all people, and that the unified brand messaging under Raf Simons was, in many ways, an entirely new experiment. That its overseers today could decide to return to this strategy is a distinct possibility.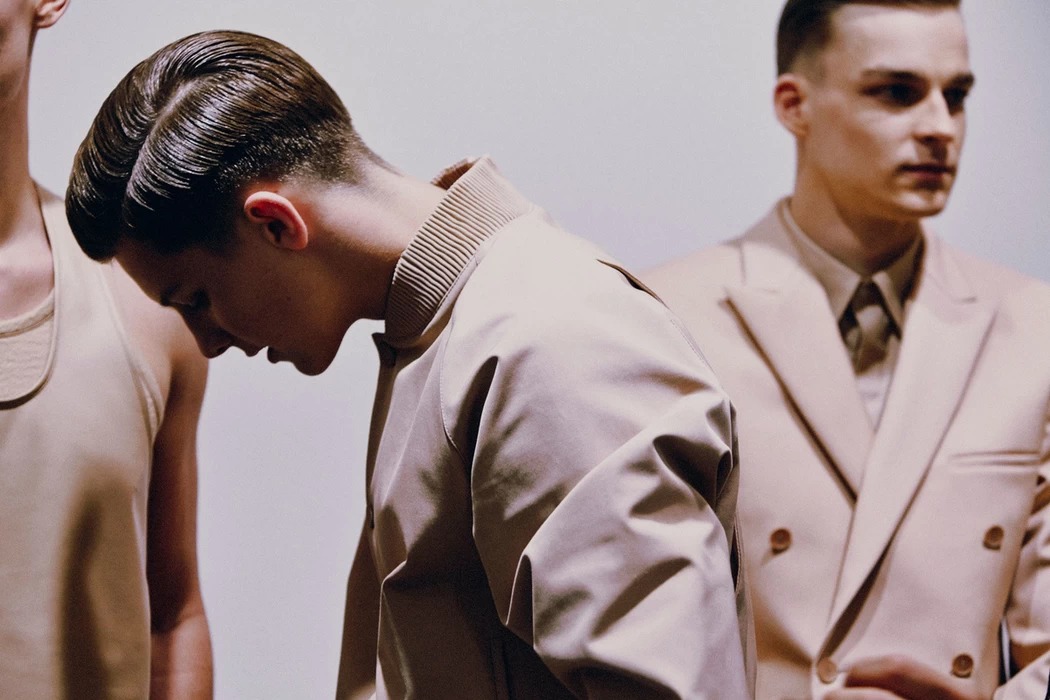 A new dawn under Francisco Costa
Throughout the 90s, Calvin Klein continued to grow rapidly, with a little help from an infamous Steven Meisel campaign that prompted so many complaints that then-President Bill Clinton was forced to wade in. In 2002, however, the template for the chameleonic brand would once again change dramatically.
Amid whispers that the brand was up for sale, Klein entered three years of negotiations with one of America's biggest clothing companies, Phillips-Van Heusen, and in 2002 the announcement was made that PVH had acquired 100% of the company. By the end of 2003, then unknown designer Francisco Costa was hired as creative director of the brand's womenswear, with the hope that a newly luxurious outlook at the top would recreate the 'halo effect' of ready-to-wear at the biggest European houses, where a premium mainline lends credibility to the brand's ventures into everything, from cosmetics to fragrance.
Having worked closely with Tom Ford during his stint at Gucci, Costa was, on paper, the perfect choice: balancing an understanding of the 'sex sells' mantra with a refined, minimalist tastefulness, and so reconciling the two poles of Klein's aesthetic. While Costa's designs may not have achieved the critical buzz that Simons later would, his 13 years at the label saw him become a firm red carpet favourite for his well-cut coats and dresses, while at the same time managing to incorporate just the right amount of sex appeal. If the head honchos at PVH are on the hunt for a new creative director without the risk factor of an envelope-pusher like Simons, a designer in Costa's mould could be a safer bet.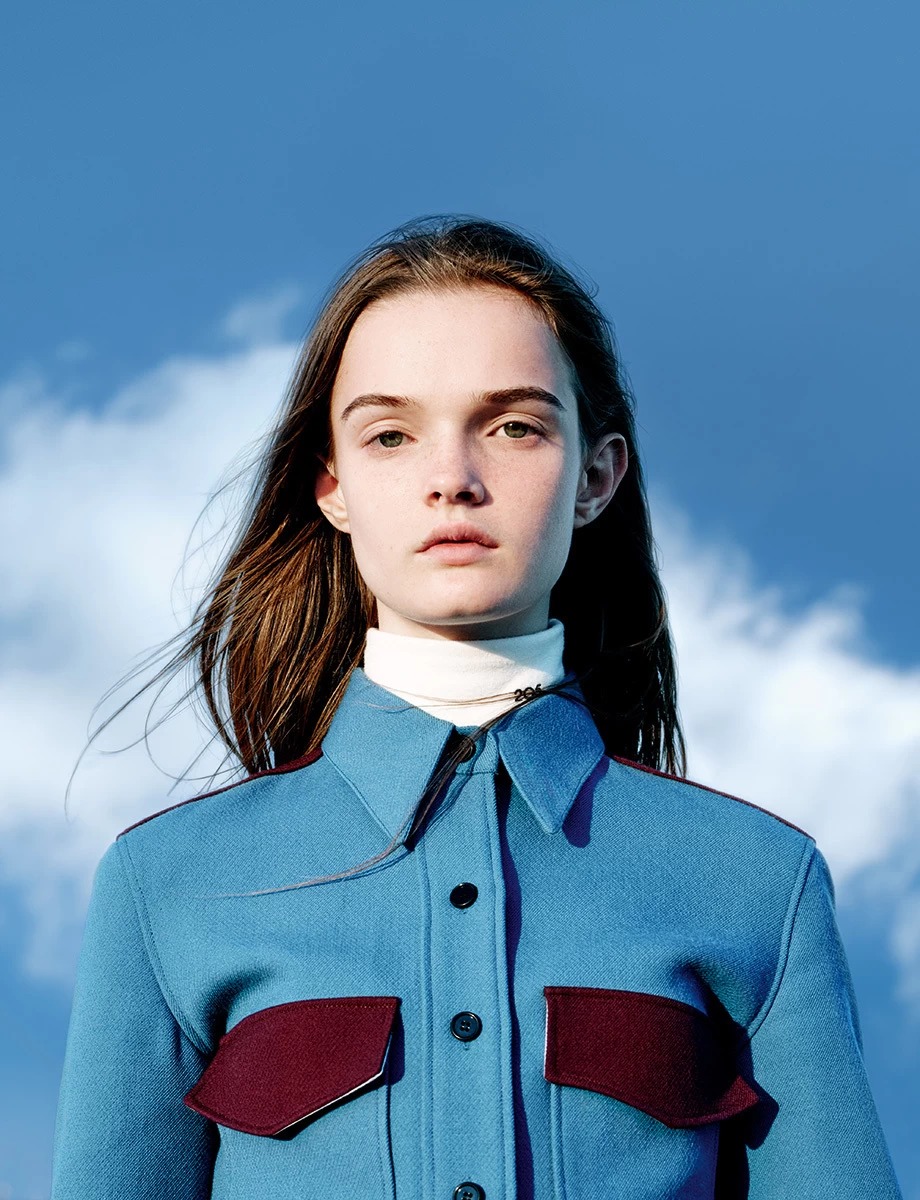 Raf the rule breaker's short-lived revamp
When Raf Simons debuted his first collection for Calvin Klein in February 2017, it was met with unanimous critical acclaim: presenting a new blueprint for the brand that blended cutting-edge design with traditional Americana by way of boxy tailoring, varsity sweaters, screen-printed tees and double denim.
It was with his second show, however, that he really let loose. There were prints from some of Warhol's darkest works, including his Electric Chair series, as well as multiple nods to the great tradition of American horror films: a powder blue tea dress that bore an uncanny resemblance to Mia Farrow's in Rosemary's Baby; leather treated to resemble the stained aprons of The Texas Chainsaw Massacre's Leatherface; accessories crafted from plasticky patent leather to look like body bags; and, perhaps most memorably, a coat that was spattered with red paint as a tribute to the bloody and climactic scene of Carrie.
Whether it was a commentary on America in the post-Trump era is uncertain, but it certainly took on a wickedly dark significance when Melania Trump repeatedly stepped out in looks from Simons's collections. Her sartorial choices, as some have suggested, could be an attempt to troll her husband -- or, perhaps, the irony was simply lost on her. After all, that tasseled bag might remind you of the pom-poms swung by Sissy Spacek's cheerleader bullies in Carrie, but they're also a fabulously glitzy accessory all on their own.
Yet for all its apparent desirability, it seems that Raf's Calvin Klein was an experiment that failed to land. Rumours from inside the PVH camp have indicated that his rebranding of the Calvin Klein Jeans label in particular scared off consumers, while a collaboration with the Andy Warhol Foundation was understood as too high-brow for the brand's broader customer base. The question now is: will Calvin Klein embark on a new journey with a more commercial creative director, or do away with the loss-leading marketing exercise of having a luxury wing entirely?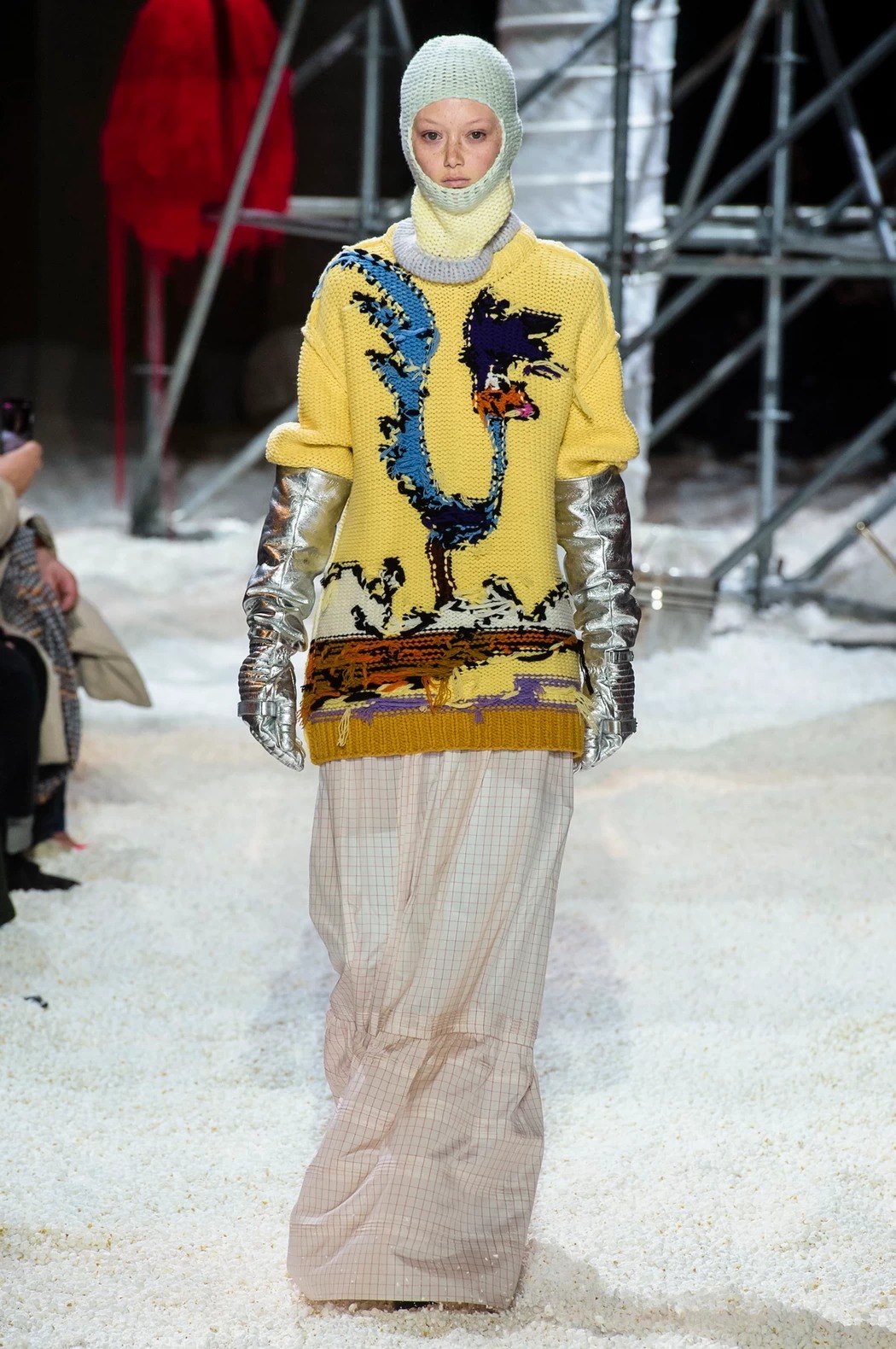 Where Calvin Klein could go next
Even if there were rumblings that the brand's sales were suffering under Simons's newly ambitious vision, the news of his dismissal was met with disappointment: his shows, with all of their big-budget theatrics and political resonances, served as one of the highlights on the rapidly depleting New York Fashion Week schedule, marking Calvin Klein out as the smartest and most ambitious big-ticket American label on the market.
But while PVH announced that it will be shuttering the mainline collection to focus on the business potential of its underwear, denim and fragrance lines, it doesn't necessarily spell the end for a bolder creative vision at the house -- even if it's unlikely another designer will be given the same level of control as Simons. There are plenty of other templates they could follow: take Helmut Lang, which since its 2017 relaunch has operated as both a platform for guest designers, such as Shayne Oliver of Hood by Air, and artist collaborations, from Carolee Schneeman to Martine Syms. If PVH are looking to replicate the buzz of Simons's collections on a less costly scale, releasing collaborative capsule collections would be a smart route to take -- and with the brand's colourful history, there's plenty of material for ambitious designers and artists to play with.
For those already pining after Simons's world of warped Americana, revisiting the brand's history also serves as an important reminder that its success didn't happen by accident. Calvin Klein's ability to constantly reinvent has kept it at the forefront of American fashion for over five decades, and what's been done before can be done again. As it embarks on a bold new chapter, let's hope the brains behind it can work their magic once more.
This article originally appeared on i-D UK.