this free online map could help tackle fashion's supply chain transparency problem
The Open Apparel Registry (OAR) is an open sourced database mapping garment facilities across the world that wants to make fashion more ethical and sustainable.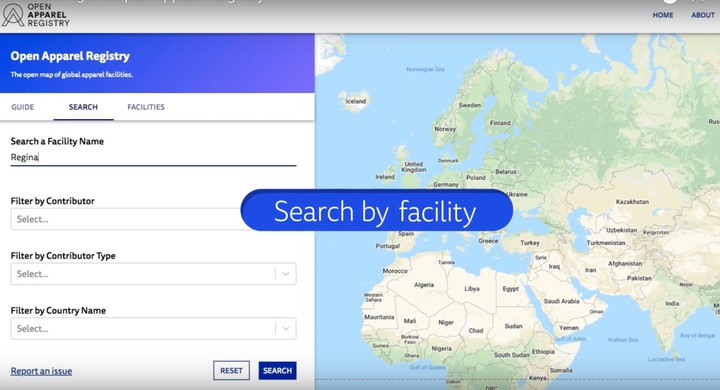 Despite the work of organisations like Fashion Revolution and its Transparency Index, tracking and understanding where your clothes come from is still one of the biggest ethical challenges in fashion today. It's why the charitable arm of C&A, the C&A Foundation, and geospatial software firm Azavea have teamed up to launch an open sourced database and interactive map of garment factories across the globe.
Dubbed the Open Apparel Registry (OAR), the map is the first free-to-use tool to attempt to collate the names, addresses and affiliations of global apparel facilities by using address-matching algorithms. By leaving the database open sourced, the OAR aims to create the largest and most comprehensive database of facilities, while hoping that centralising the data will help lead to more transparency about where business and retailers are getting their clothes from and aid in the search for more sustainable and ethical suppliers.
"This groundbreaking initiative is the first to share, free of charge, important industry data across brands, retailers, manufacturers, multi-stakeholder initiatives and civil society," Leslie Johnston, the executive director of the C&A Foundation, said. "By doing so, the OAR accelerates collaboration within the apparel industry and contributes to a new paradigm of open data, which we believe is critical to making fashion a force for good."
Given the number of exposés surrounding the scale of modern slavery, pollution and the negative environmental impact of the fashion industry, the OAR should hopefully not only help provide easily accessible information for the industry, but also hold those still utilising unethical and environmentally damaging suppliers to account.
This article originally appeared on i-D UK.