pc erotic: the sex-tech magazine exploring just how far we've cum
'Black Mirror' doesn't do smutty magazines, but if it did, they would probably look something like PC Erotic.
|
06 November 2018, 2:20pm
Tentacle porn, bimbofication, sexy avatars, killer sex drones. Black Mirror doesn't do smutty magazines, but if it did, they would probably look something like PC Erotic.

Celebrating -- and attempting to make sense of -- the complex issues around human sexuality and technology, the latest release from Ditto Press, read like a Nuts of the near future: a deep-web, deep-dive into how our "morals and values are evolving nearly as rapidly as our technology".
With the magazine unleashed, rather fittingly, onto the world wide web, we spoke to editor, Iris "Jiggle Fantasy" Luz, to find out more about her hard-hitting "bulletin of infuckmation".
Oo-er! Bonk your way through her answers below.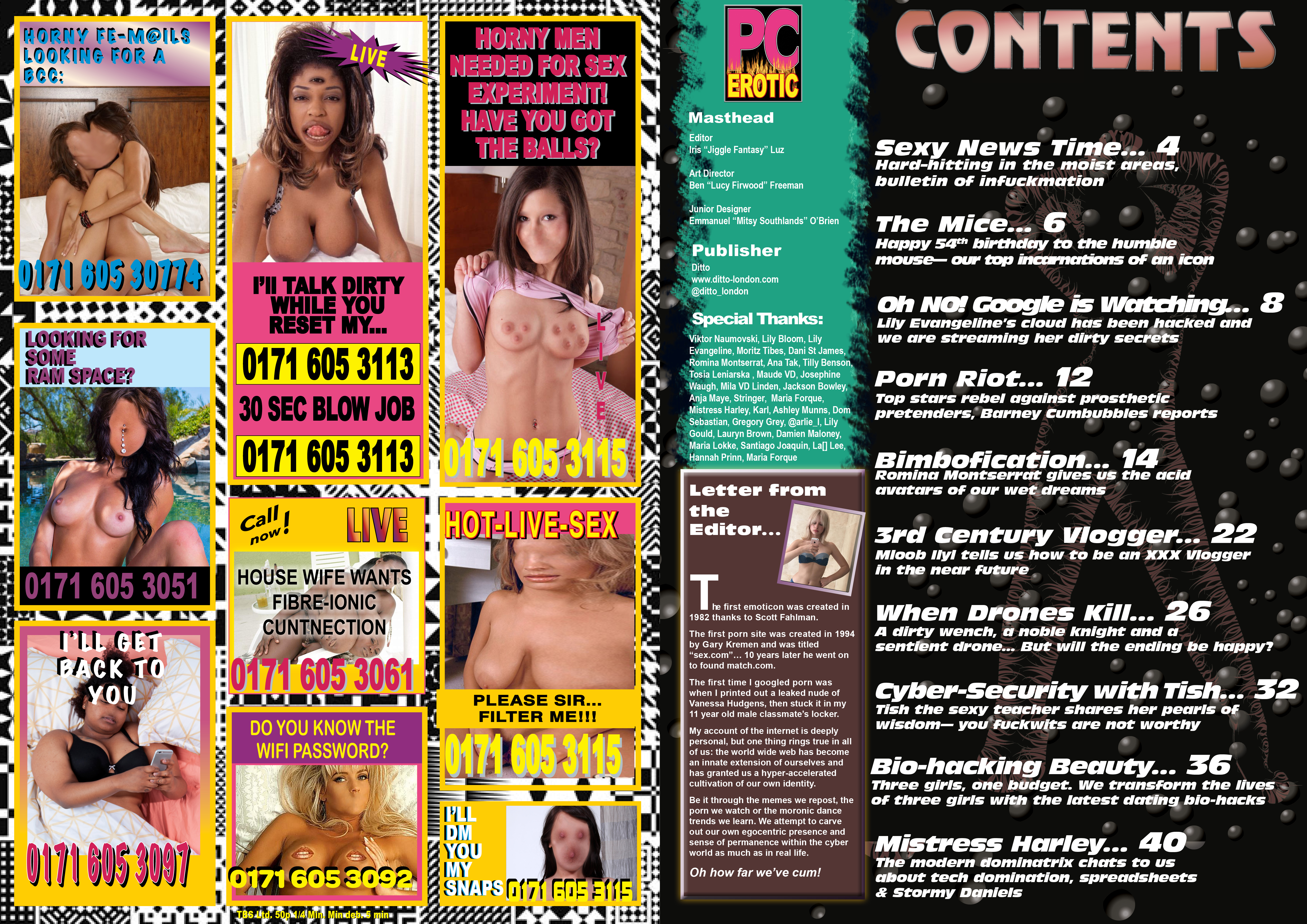 Hello Iris! What is PC Erotic and how should I explain it to my mum please?
PC Erotic is a magazine created by me and published by Ditto about sex and technology, and more specifically how tech has affected our relationship with intimacy. Tell your mum it's like Nuts but with roboboners.
When did you first become interested in the issues around human sexuality and technology?
Me and Ben (founder of Ditto) have always been interested in alternate visions and approaches to intimacy, and internet culture in general. However, it was around the same time the government was trying to shut down Backpage [the sex-work-advertising platform], and Face App [the facial modification app] started gaining popularity, that I began thinking more about how as a society we are at a pivotal point in time, discovering a new realm of possibilities, morals and values surrounding sexuality, created by the internet. My generation was born into technology, and whether you like it or not it has become an undeniable physical extension of ourselves, which is also why I'm so fascinated by it.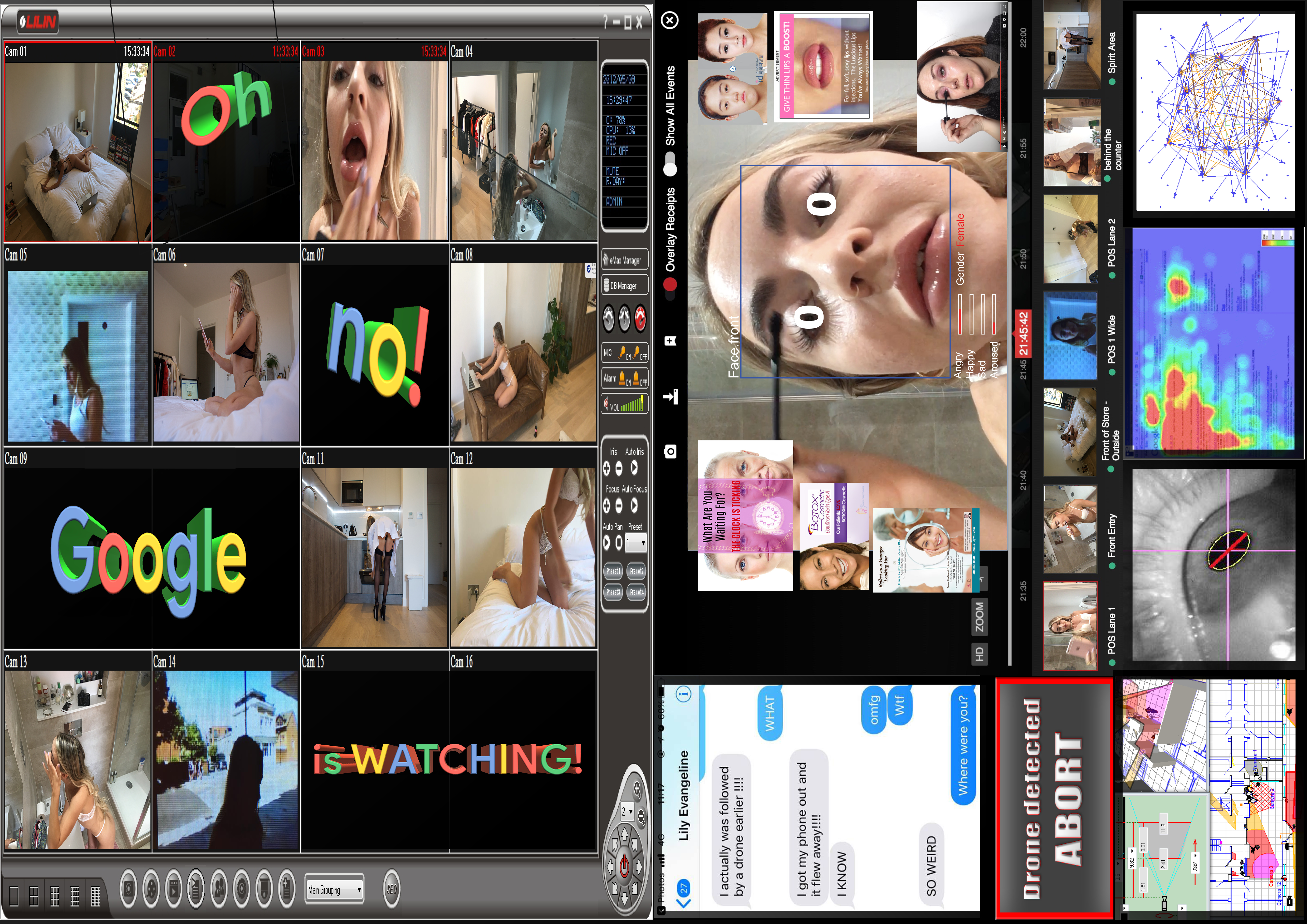 The first issue features mukbang, tentacle porn, bimbofication, sexy avatars, robot sex chat and killer porn drones (among other things). How much of this sort of thing is going on in the dark corners of the internet today and how much is a prediction of what's to come?
So everything covered in the magazine is obviously dramatized and caricatured to have that satirical tone, however, none of this is as niche as people think. Mukbangs and sexy avatars are pretty much everywhere, within art on Instagram or videos on Youtube, and whilst bimbofication is rare to see in real life, the community is very vast online (it's especially big on Deviantart).
In terms of tentacle porn and robot sex, any dude will tell you it's pretty big on Pornhub (by pretty big I mean omnipresent). Lastly, whilst a sex drone doesn't fully exist, a drone did attack Enrique Iglesias on stage once, so if they're attacking the prince of Latin pop… WHO KNOWS WHAT ELSE THEY CAN DO!
But in all seriousness, none of this is as much of a far reach as we think, which is the main point I'm trying to prove. The possibilities for tech and sex are endless and rather than demonizing it (looking at the paranoid uncles out there incessantly posting on Facebook about how Alexa is listening on their conversations) we should start a sane and pragmatic dialog about it and just figure out how we can adapt as a society to it.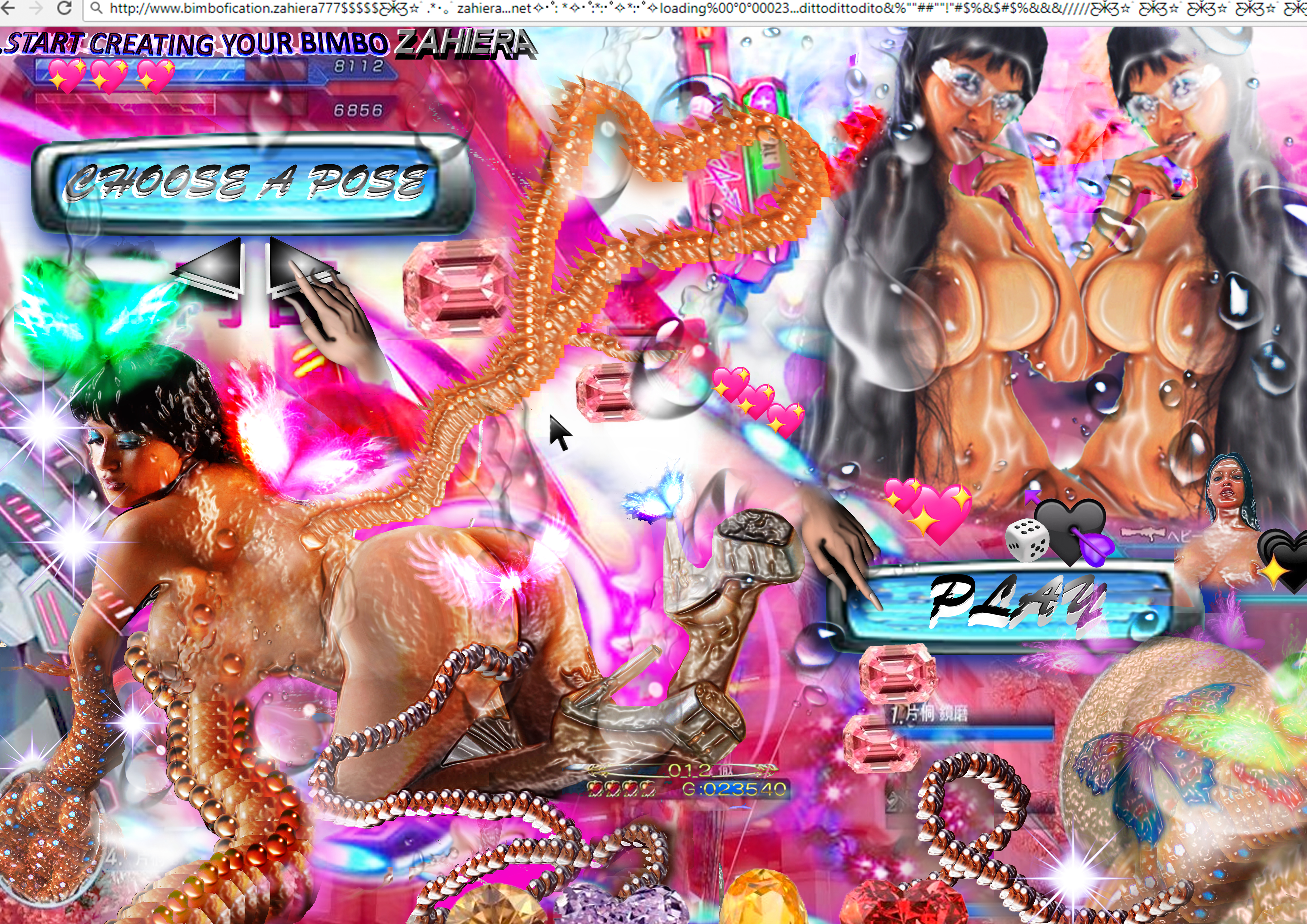 So, as you say, there's obviously a lot of satire going in the mag, but the intention is to take a proper look at the sort of complex and societal stuff around it all too, right?
Yes, I believe shows and websites that have come before me (like TV Go Home or Brass Eye) had a really democratic and unique approach to talking about current societal issues, which is reflected in my work and the magazine. You can't start a conversation through fear, which is why I like taking a humorous approach to things.
And what side of it all did you come down on? Are the realms of sexual possibilities opened by technology more on the good side or the bad?
Always good! As long as you're moving forward it can only be good. Even though sometimes something might not seem positive at first glance, being able to grow from something negative is positive. This also applies to tech, we can only learn from our mistakes and evolve at this point. Technology definitely is an extension of ourselves but that doesn't mean there isn't room for us to learn and understand how to use it.
Did you find that our desires are shaping technology or is it more the other way round?
I think it's a mix of both. We think we shape what we see but, if anything, being exposed to alternate technological visions of beauty sex and intimacy shapes us. It's obviously a give and take situation but I do think we've opened the floodgates to a whole new perspective on human interaction thanks to tech that we have yet to grasp the magnitude of. Another topic in the magazine that I explore is the ego and our enhanced and accelerated hyper-understanding of our own identities. Being able to see and learn and discover exactly what you want to through the web, lets us discover and strengthen our relationship with ourselves. So in conclusion, we are in a constant state of flux between us, our sexuality and tech.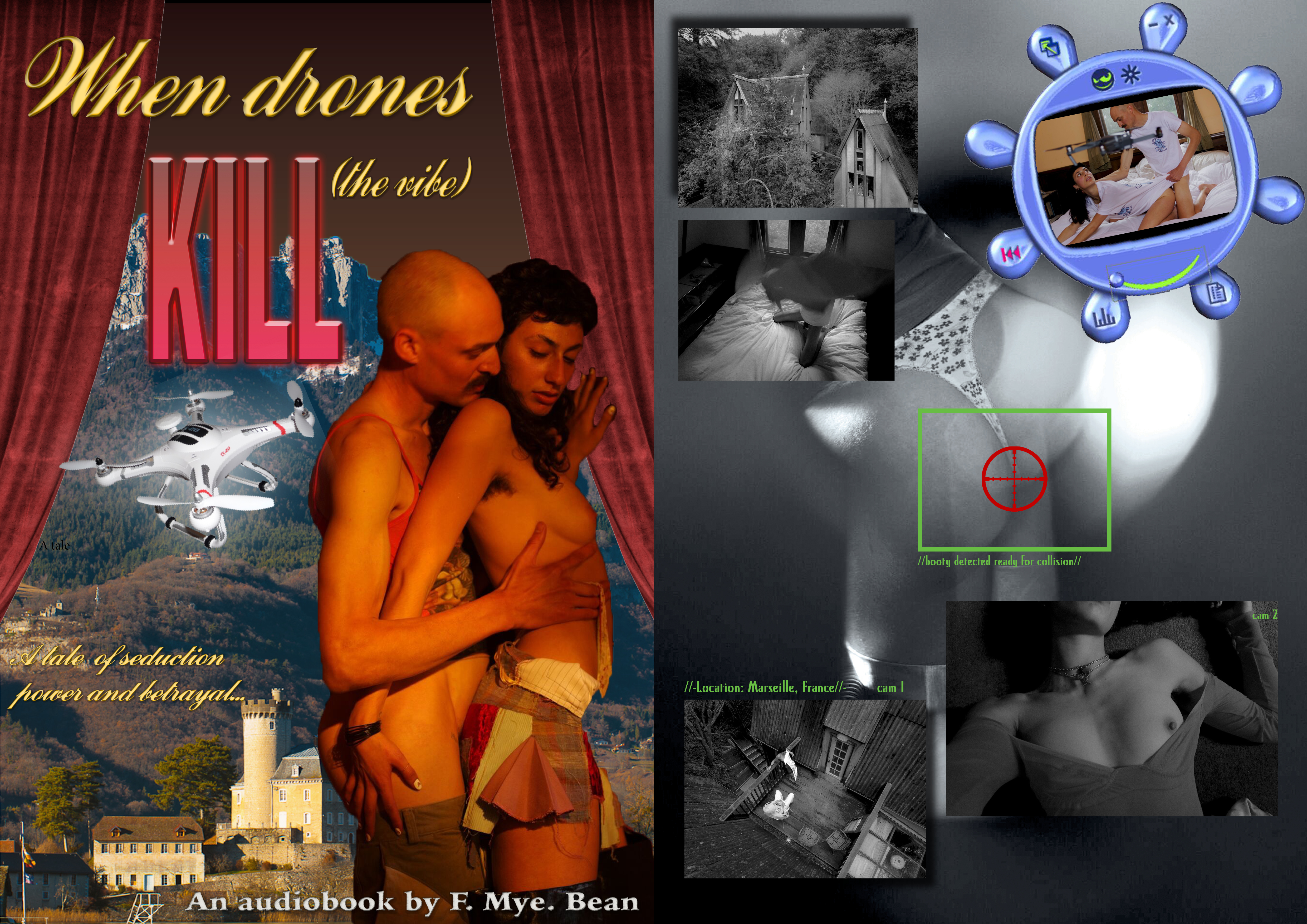 What do you reckon, then? Are we at the the start of a new, technology-led sexual revolution?
HELL YEAH BUDDY! Every day a new set of moral codes and societal norms emerge and evolve thanks to the advancements of technology. I'm happy to be living in a period of time where I can find so many new, different and enlightening views on what interacting with each other can be. Let's just navigate life with an open mind, ya know what I mean?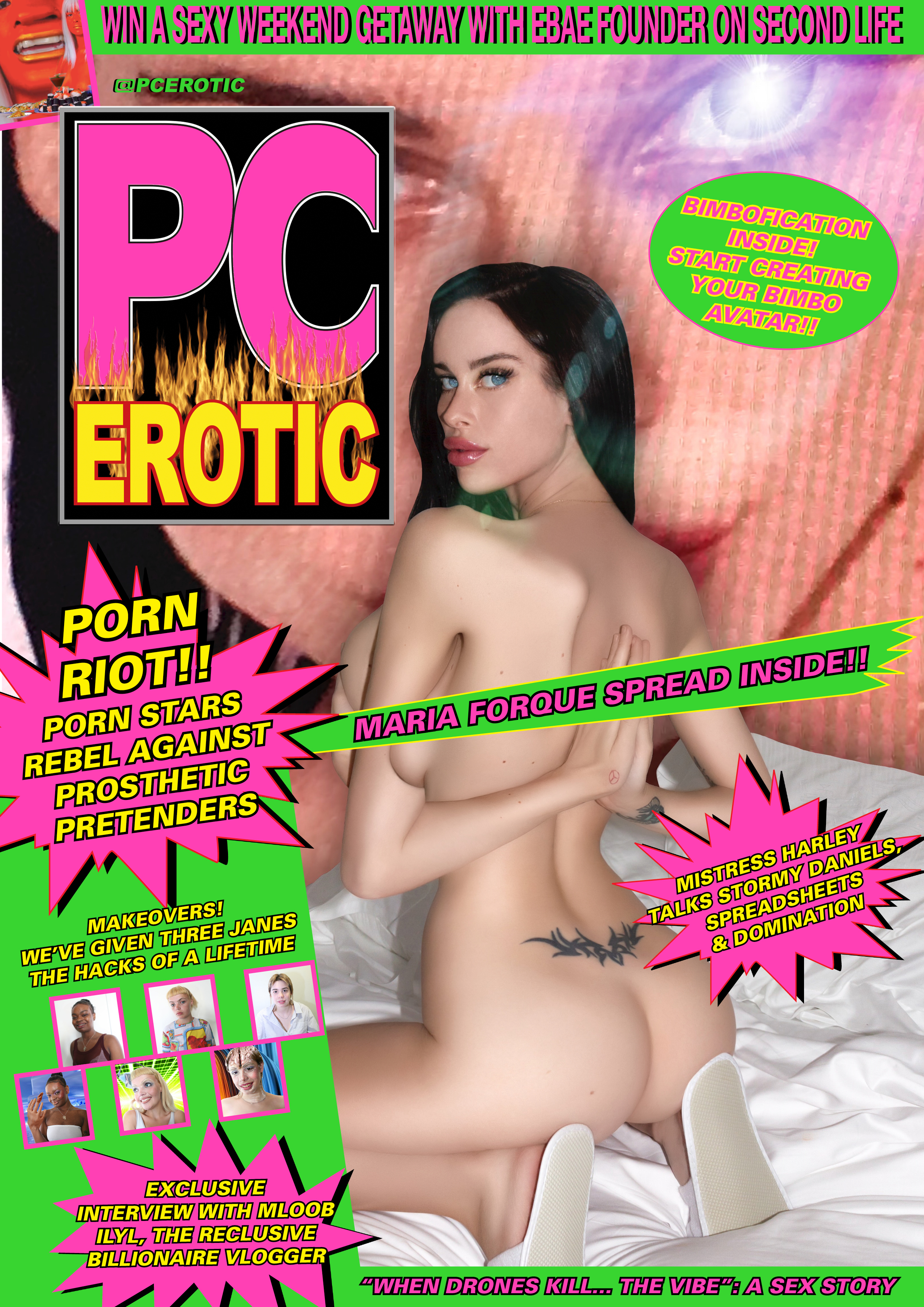 You can buy PC Erotic here, if you're into that kind of thing.
This article originally appeared on i-D UK.