supreme's new t-shirts feature aphex twin's creepiest visuals
Chris Cunningham — who created the infamous "Rubber Johnny" video — is Supreme's latest collaborator.
|
08 November 2018, 6:01pm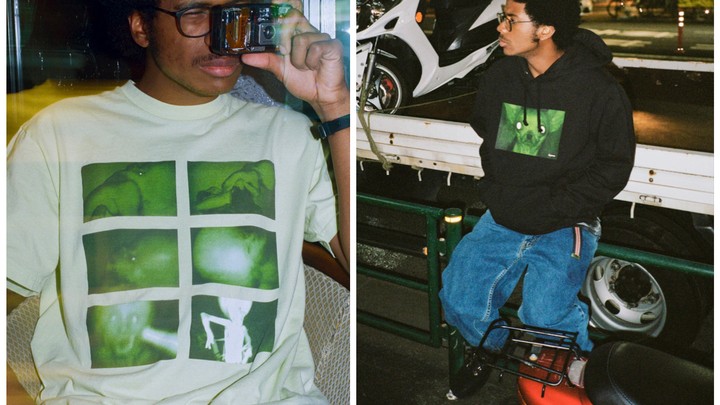 supremenewyork.com
Supreme's logo might be a box, but the streetwear OG is is always thinking outside of one when it comes to collaborations. Supreme has recently dropped everything from bricks and harmonicas to a freakin' New York Post issue amongst the standard Nike and Louis Vuitton capsules. (If, that is, a skate brand wooing a luxury French fashion house counts as 'standard.') But sometimes the best ideas are the simplest — pick a sick artist and license their image for the front of a T-shirt. Supreme's new capsule collection features the iconic art of Chris Cunningham, also known as Aphex's Twin's go-to guy for creepy AF visuals. Cunningham is the mastermind behind the "Windowlicker" and "Come to Daddy" videos, and recently turned an Aphex track into "Rubber Johnny" — an experimental night vision short featuring lasers, a weird alien, and a satanic chihuahua.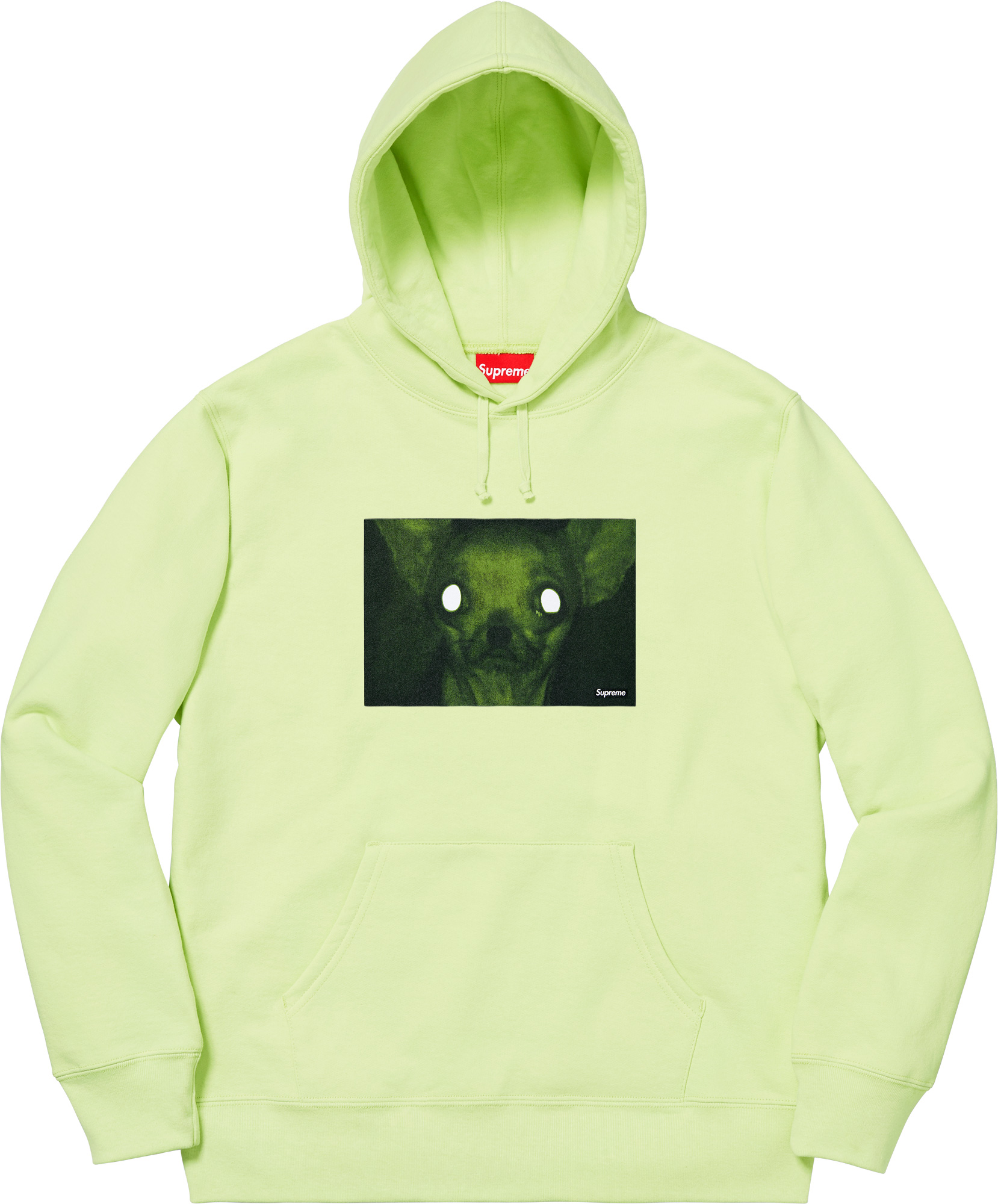 "Rubber Johnny" was lauded(?) by Reddit as the "creepiest music video of all time," eliciting thoughts like, "Did I just watch Megabrain deflect lasers shot by a dog?" and "Was I imagining things or did I see that gentleman's bum?" Who wouldn't want all that on a T-shirt? The Supreme line includes a few of the most infamous scenes on a hoodie and two T-shirts. Cop them in-store and online now in New York, Los Angeles, London, and Paris, and in Tokyo this weekend.