take an exclusive first look at stüssy and shin murayama's new collaboration
A handmade and home-crafted take on Stussy's aesthetic.
|
28 November 2018, 12:21pm
Twoness is a New York-based project by the Tokyo-born artist/designer Shin Murayama. Shin graduated from Bunka, and spent his twenties working as a designer on various fashion projects in Japan before moving to New York 10 years ago and launching Twoness for spring/summer 14.

Shin is best known for crafting strange and surreal avant-garde masks. He has collaborated with TakahiromiyashitaTheSoloist, Nepenthes, and Alyx, and exhibited his work across the world, from Tokyo to New York, Paris to Moscow. His pieces are one offs, handmade, playful in their design, and his latest work sees him collaborate with Stüssy on some exclusive pieces from the Dover Street Market in LA. Shin has history with Stüssy; an important item in his creative path as a designer and artist was a mask specially made for Michael Kopelman –– head of Stüssy in the UK –– featuring the Stüssy logo. It gained a life of its own over the next couple of years.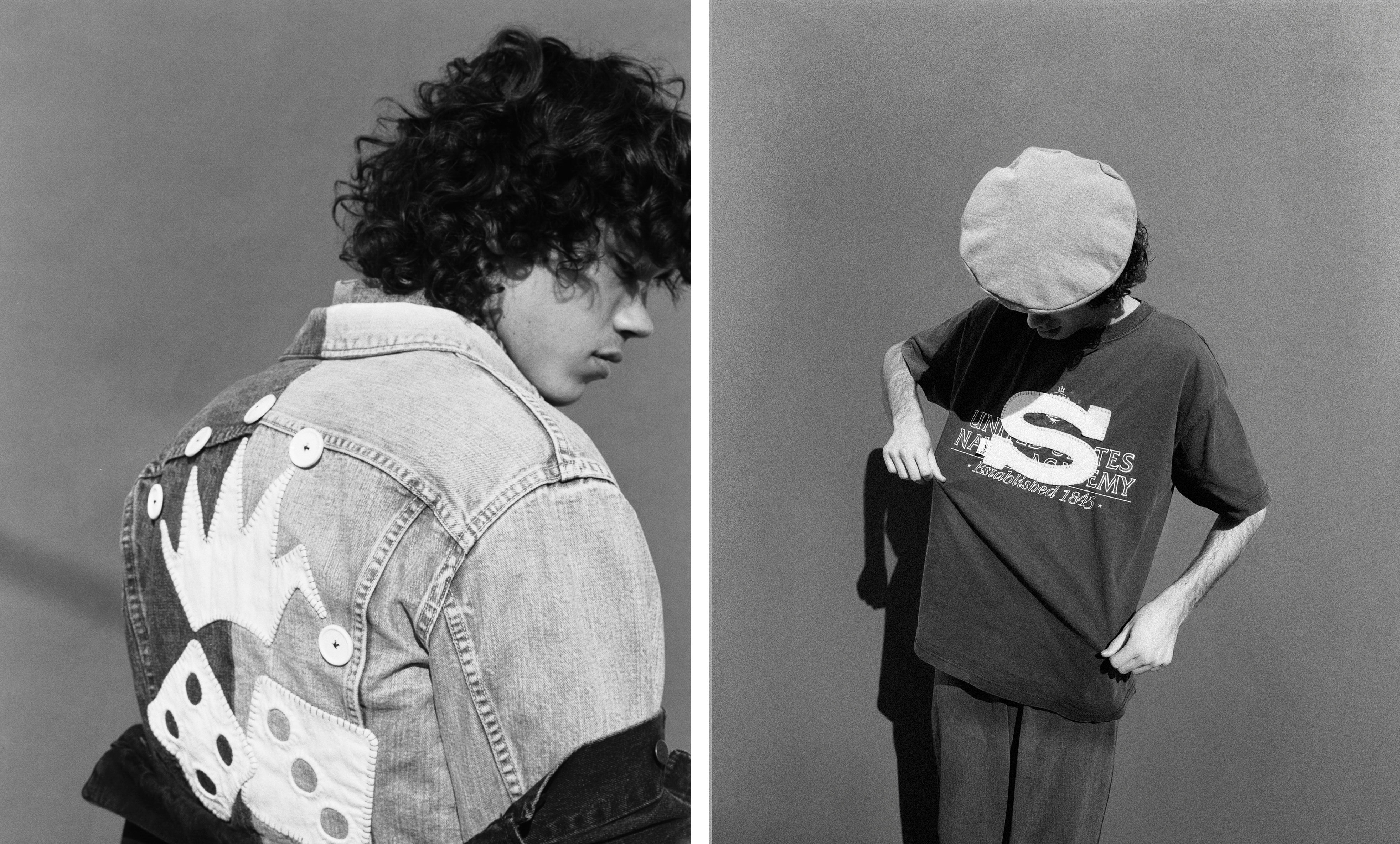 His hand-made, home-crafted aesthetic has often remained underground and behind the scenes as he's worked with a variety of brands over the years, who all sought Shin out for his approach to appropriation and ability to cleverly twist classic items. That's exactly why Stüssy sought out Shin too, and they found him excited to work with a brand he'd grown up with in Japan. The collaboration combines Shin's use of vintage garments, Stüssy archive items, and some of the brand's most storied graphics. It's a capsule collection of one-of-a-kind pieces for Stüssy. The collection, "International Sewing Tribe," will release exclusively at Dover Street Market in Los Angeles and New York and stussy.com on November 30.
To celebrate Ryan from Stüssy sat down with Shin for a chat about the collaboration.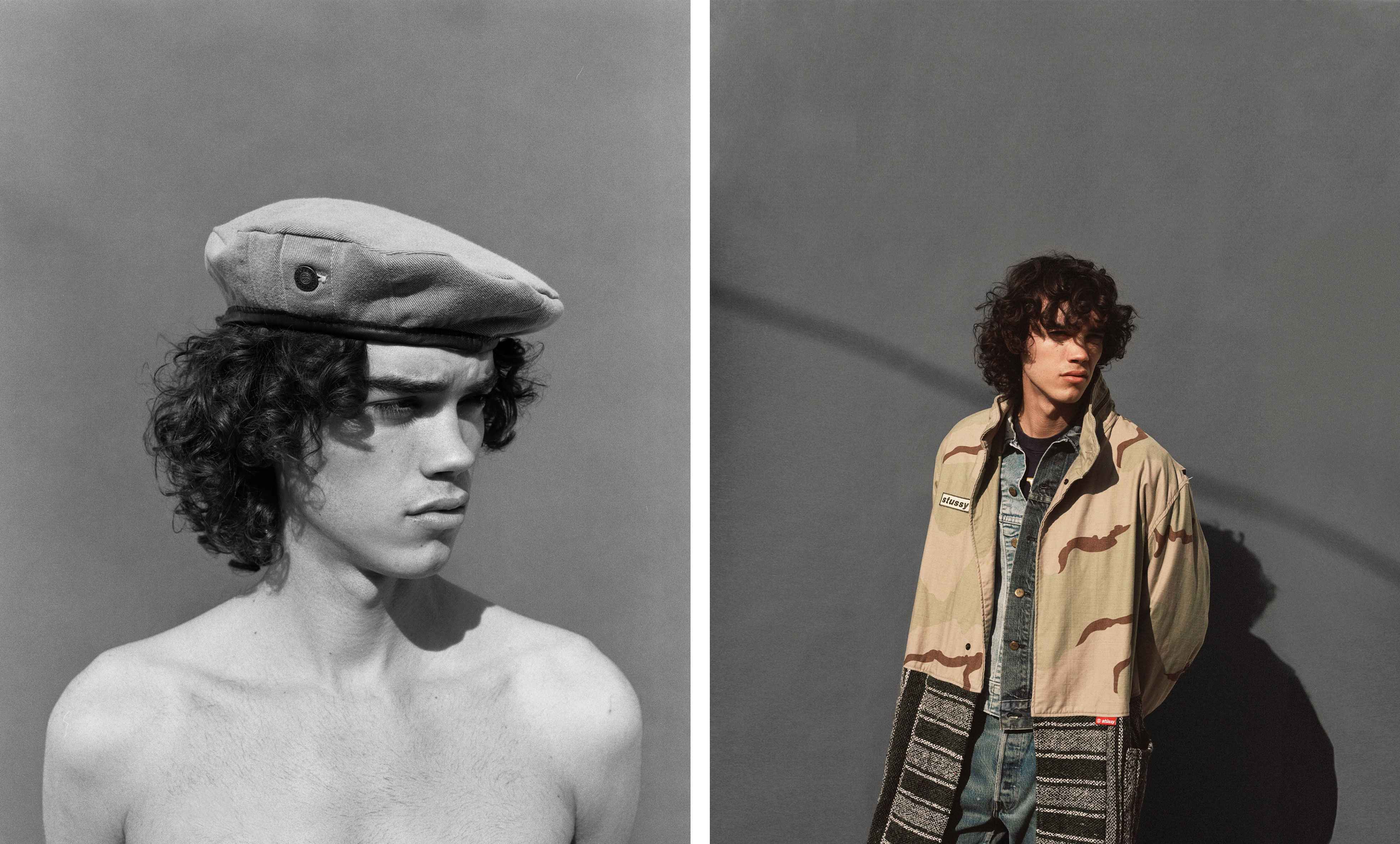 You've worked with some great brands, are there any projects that are special for you?
I only work with people I respect, every brand I've collaborated with is special for me. If you ask me about my favorite pieces, I will choose the Hat Face Mask series, especially the Stüssy mask I made as a gift for Michael Kopelman of Gimme5. That piece played an important role in my career. I also like the masks I've made out of vintage cowboy boots and the wig made of Nike socks. Utilizing the potential of existing products and turning them into an entirely new piece motivates a lot of my work.
When the Stüssy project came up, what about working with Stüssy was interesting to you?
I think people who grew up in the early 90s like me have special feeling for Stüssy. The skull, crown, and dice. It was very interesting to work with iconic graphics that I've been familiar with since that era, but the most important thing was that reproducing those Stüssy signature items in a more hand-made way. We had the idea from the very start of this project.
How did you come up with the idea for "International Sewing Tribe?"
Sewing is the only thing I have been doing since I was 18. When I was young, original members of the International Stüssy Tribe were my heroes. The varsity jacket they were wearing was one of the items I really wanted but never got. Also, I had The House of Beauty and Culture in the back of my head when I came up with the idea. My work has been strongly influenced by the London's craft collective. So I guess the name was made up from a mix of my respect for two different cultural groups.
They way you make your ideas come to life is really unique, have you always been able to think and then create in this way?
Ideas are everything to me. Ideas always come first. Before I have a clear idea of what to do, I don't do anything but just think. Finding a solution to a challenge and providing a new value. These are the only things I have in my mind when designing, and that's how my pieces have been created.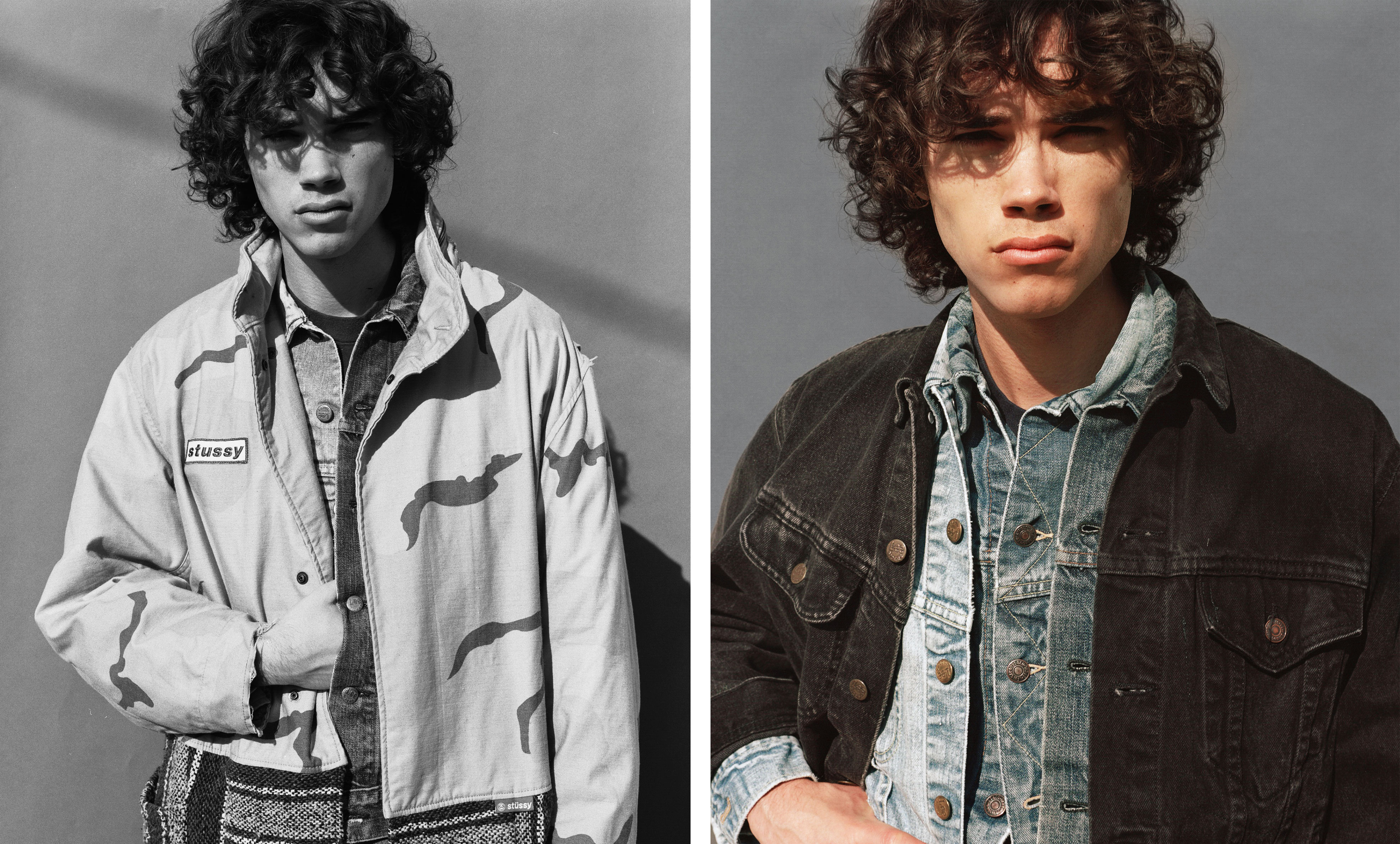 This article originally appeared on i-D UK.