block out the haters with this dark techno mix
Polish producer We will fail gets experimental for this week's i-DJ.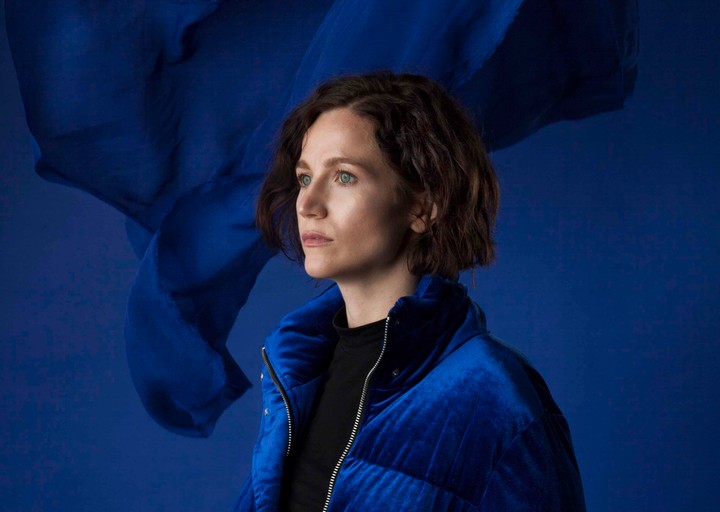 Foto: Olga Ozieranska
Aleksandra Grünholz, better known under her artist name We will fail, mixes dark techno beats with more experimental sounds. "I don't see myself as a DJ," the Polish musician told us. "I think of myself as more of a floor killer than a party animal. But I really like rave music and I have a soft spot for aggressive synths, crazy melodies and a raw energy." We're looking forward to the release of her upcoming EP Schadenfreude, which we're promised is guaranteed to get you in the raving mood.
While her selection might be extremely dark at first, make it through and it will soon become clear just how much of a musical genius she is. Well thought out, she mixes modern tracks with classics like Mr. Kirks Nightmare by 4 Hero. "I dug through lots of old school rave playlists. I was looking for familiar songs in order to recreate a short and blurry trip into the past." Press play and get tripping.
Tracklist:
Drax, Amphetamine
4 Hero, Mr. Kirks Nightmare
Da Cool, Meet her at Love Parade
Origin Unknown, Valley of the Shadows
Pye Corner Audio, Lost Ways
Dance conspiracy, Dub War chapter 1
Speedy J, Something for your mind
Westbam / America Bambaata, Agharta
Dr Motte and Westbam, Sunshine
Warped Core, The Power
Dance Overdose, Overdose Stomp
Second Stage, Mentasm
Jack Smooth Alex Reece, 20 hurts
LFO, LFO
Mr X Mr Y, New World Order
Members of Mayday, Sonic Empire
The Moog, Rush Hour
Egma, Let The Bass Kick
Equazion, Cyberflux
Quadrophonia, Quadrophonia
The Rising Son, Afghan Acid
Laurent Garnier, Greed
Automatic, Droid
Acid Warrior, Acid bites
Emmanuel Top, Radio
Trancemaster, Neptunes Orb
Aphex Twin, Polynomial C
Tagged: