michelle williams earned less than 1% of what mark wahlberg made for reshooting 'all the money in the world'
Contrary to previous reports that the cast received no extra pay.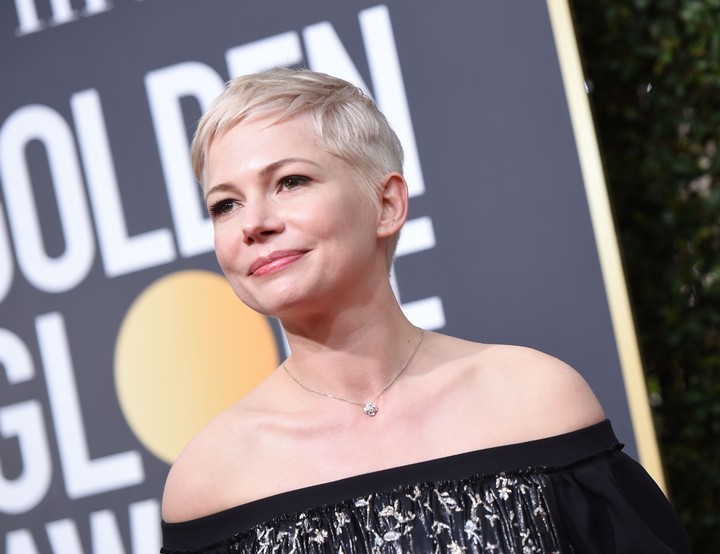 Photography Valerie Macon via Getty Images
Last month, director Ridley Scott praised the cast and crew of All the Money in the World for coming together to reshoot scenes in the wake of the allegations against Kevin Spacey. Spacey, who originally played John Paul Getty in the true crime kidnapping movie, was cut from the film and replaced by Christopher Plummer, who later received a Golden Globe nomination for his impressive last-minute performance. Michelle Williams also received a Globe nomination for her efforts, after reshooting her scenes for a paltry $80 per diem. It turns out her male co-star Mark Wahlberg got something nice too. According to USA Today, he negotiated a $1.5 million bonus for his own 10 days of extra work, earning more than 1,000 times what Williams made during the same period.
The new reports corroborate a Washington Post story from November last year, using additional sources and a transcript of an earlier conversation with Scott. In December, the director told USA Today that everyone except Plummer had returned to set for no extra money. "The whole reshoot was — in normal terms was expensive but not as expensive as you think. Because all of them, everyone did it for nothing," Scott said of the reshoot, which cost a total of $10 million. "No, they all came in free," he continued. "Christopher had to get paid. But Michelle, no. Me, no. I wouldn't do that to…" USA Today has since learned that Williams was not told of Wahlberg's hefty fee.
Wahlberg and Williams have both previously spoken about reshooting All the Money. "My whole world was just kind of upside-down because I was shooting another movie… I was 30 pounds lighter…I had a beard… It was definitely a crazy set of circumstances," Wahlberg told Extra TV in December. Williams, meanwhile, was open about and happy with her per diem pay, saying, "They didn't pay me that much anyway, so whatever."
Hollywood, though, is not too thrilled about the covert deal negotiated by the world's highest paid actor. As Debra Messing flawlessly pointed out on the Golden Globes red carpet, #MeToo and Time's Up aren't just about sexual harassment, but about sexism in general.
i-D has reached out to William Morris Agency, which represents both Wahlberg and Williams, and will update this story accordingly.