meet the key players in cape town's hip-hop scene
South African photographer Imraan Christian turns his lens on local musicians.
|
16 January 2018, 11:12am
This article was originally published by i-D UK.
Photographer Imraan Christian has made a name for himself documenting South Africa's youth — whether student protestors or Generation Z's fight against colonialism. During Boiler Room's recent trip to South Africa, the global music platform commissioned the 24-year-old politically minded visual artist to snap the best and brightest MCs and producers from Cape Town's flourishing hip-hop scene. We got to know to know them a little better.
Nyota
Congolese-Irish-South African Nyota Parker is a self-proclaimed "non-binary non-conformist." The 17-year-old rapper, singer, and songwriter's sound balances somewhere on the periphery of trap, jazz, and boombap that Nyota likes to call 'Trazz.' "I'm all about pushing limits and pushing the system, and I want to influence a generation of fighters who challenge the system and have that special eye open," says Nyota. "Most people don't see what really happens, because they only see what people in power want them to see." Nyota — which means "star" in Swahili and Lingala — thinks there's too little platform, too few hip-hop events and, as a result, too much undiscovered talent in Cape Town. That said, Nyota thinks 2018 is going to be Cape Town's year because people are starting to realize that, "unity is our only way to succeed".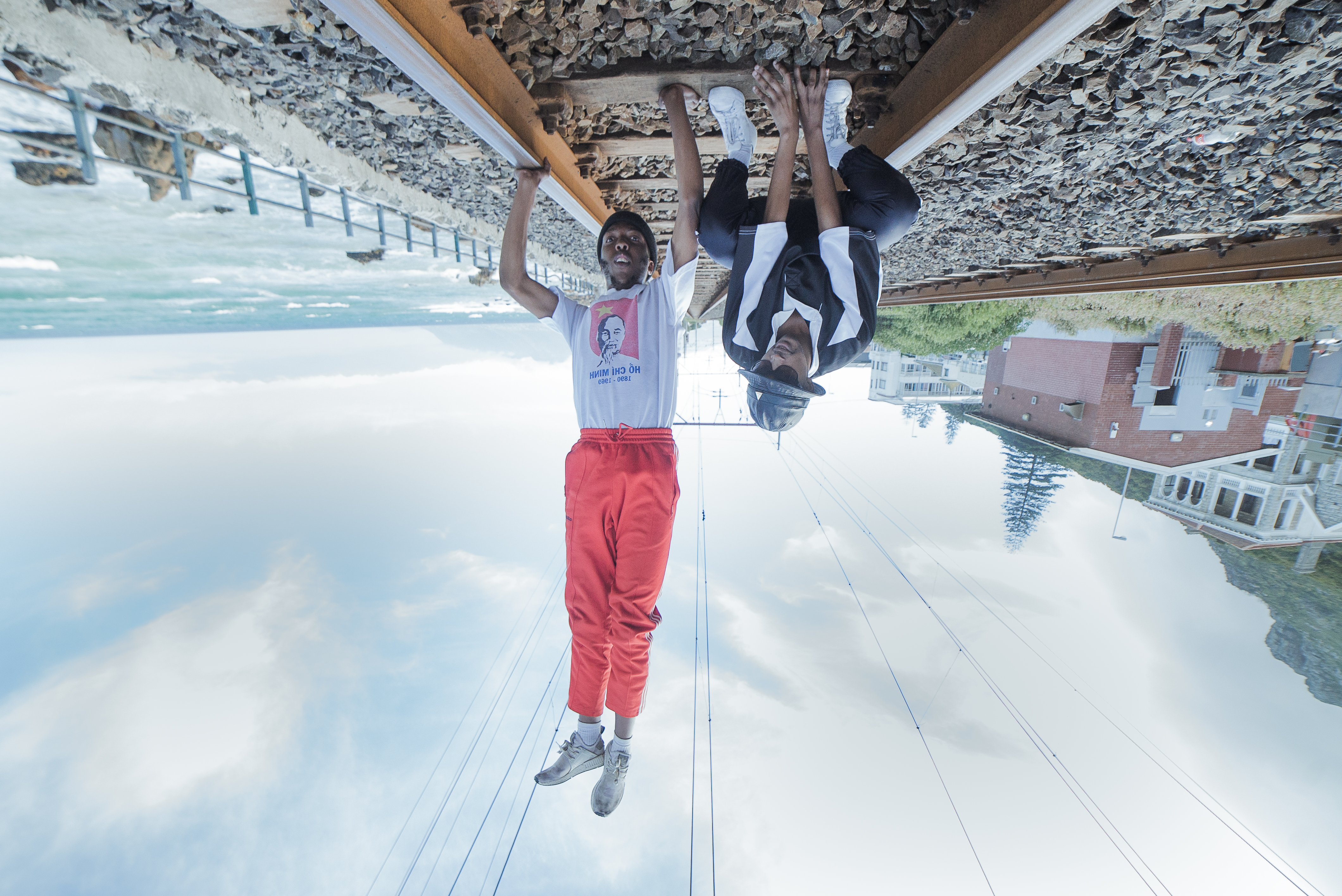 Stiff Pap
Together, rapper Ayema Problem and producer Jakinda are Stiff Pap. They reckon they're the voice of their generation — a new wave of Cape Town kids who want music they can relate to. They write tracks about youth and nightlife in South Africa, like on their debut EP, Based On a Qho Story, which spins the tale of a teen from Umlazi having his first experience with uQho (ecstasy). The duo fuse elements of kwaito, GQOM, house, and hip-hop to create a unique blend of raw electronic music. Stiff Pap think Cape Town is still too white for hip-hop to truly thrive there, despite some of the most experimental artists in South Africa calling it home. "Those with power in the city just don't care that much about hip-hop."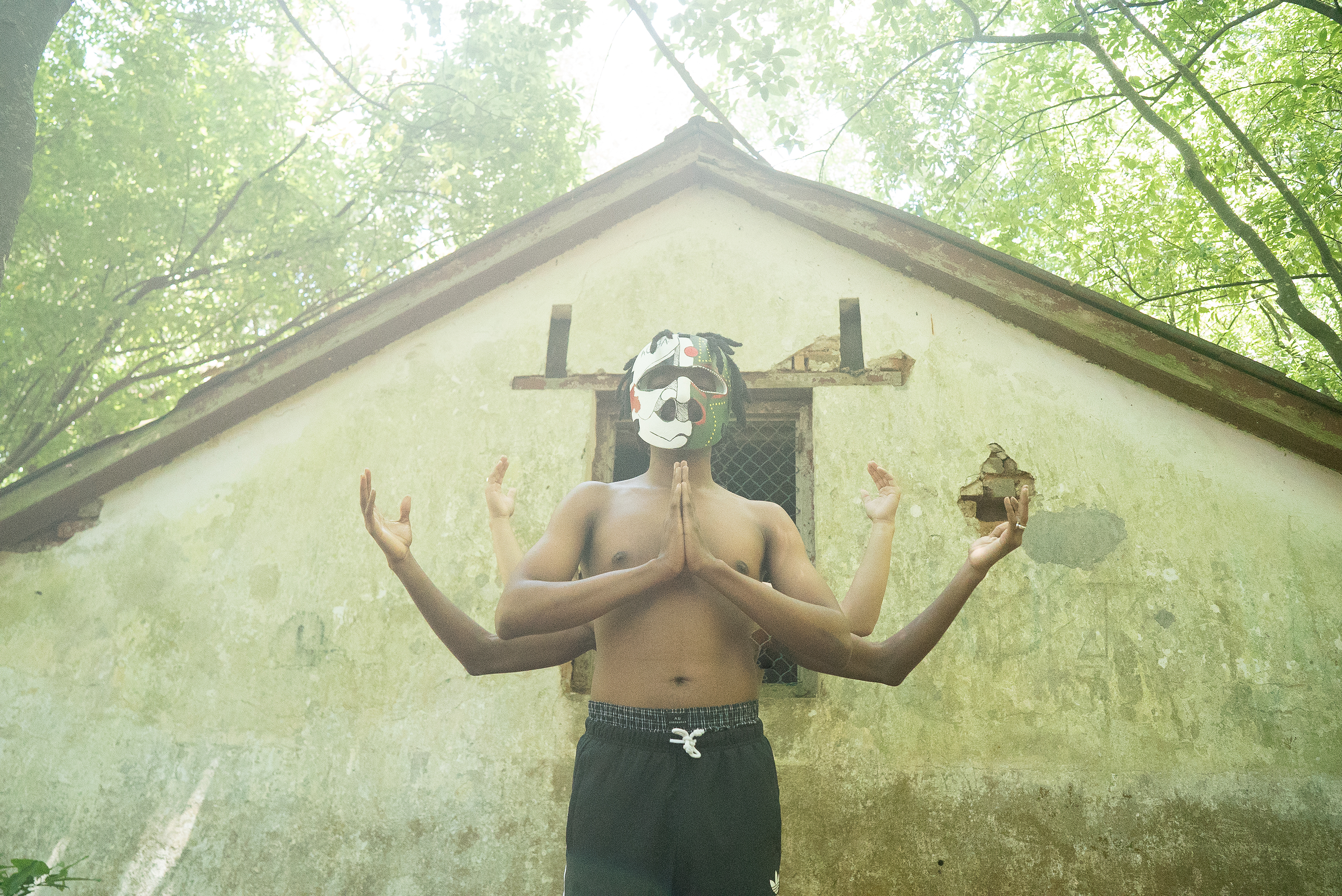 Dada Shiva
Cape Town kingpin Dada Shiva, aka Da Don Dada, is the kind of person that looks for the divine in everything. The 23-year-old rapper and Tone Society member juggles polarity in his music via multiple personalities, and meditates on the sameness of man and God. "Dada" is a two-part reference to his nickname and the avant-garde art movement Dadaism. Shiva compares his hard hitting flow to "Socrates's craft analogy and Jesus's carpentry," and likes to keep things sounding submarine/outer space. "If you meditate on the similarities between outer space and deep ocean," explains Shiva, "you come to the conclusion that to us, they'd be experienced the same way." Shiva believes that the way Cape Town is set up forces artists to create miniature separatist movements. "Everybody wants their own nation," Shiva muses, "artists are islands in that sense."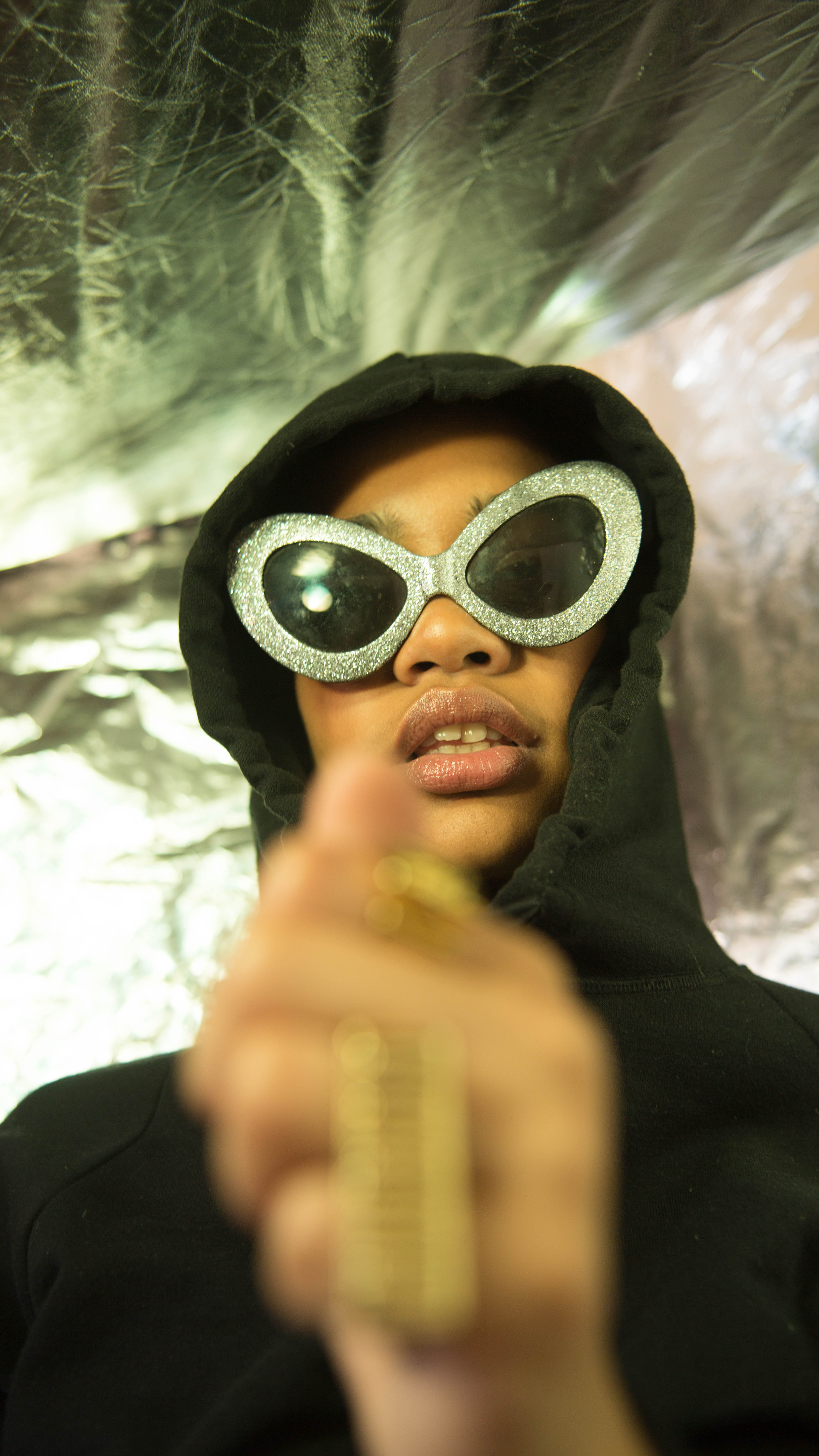 Nazlee Saif Arbee
Born in Durban and raised on a diet of Tupac, Nazlee Saif has been claiming titles in poetry slams and street cyphers since 2011. Since they left the microphone for the megaphone during the Fees Must Fall and Rhodes Must Fall student uprisings of 2015, Nazlee has been working with multimedia art as a form of protest and mobilisation. Nazlee is gatvol (South African slang for completely fed up) of patriarchy, refusing to work with cisgender-heterosexual-male photographers on this shoot. They believe that queer and trans people should make space to represent themselves and their narratives. Nazlee's most recent works revolve around the self-coined term "Afrofuturistic gangsterism," which they define as "a mental and spiritual recognition of the constant violence we face, which is taking arms in ways with much more longevity than the sound of a gun."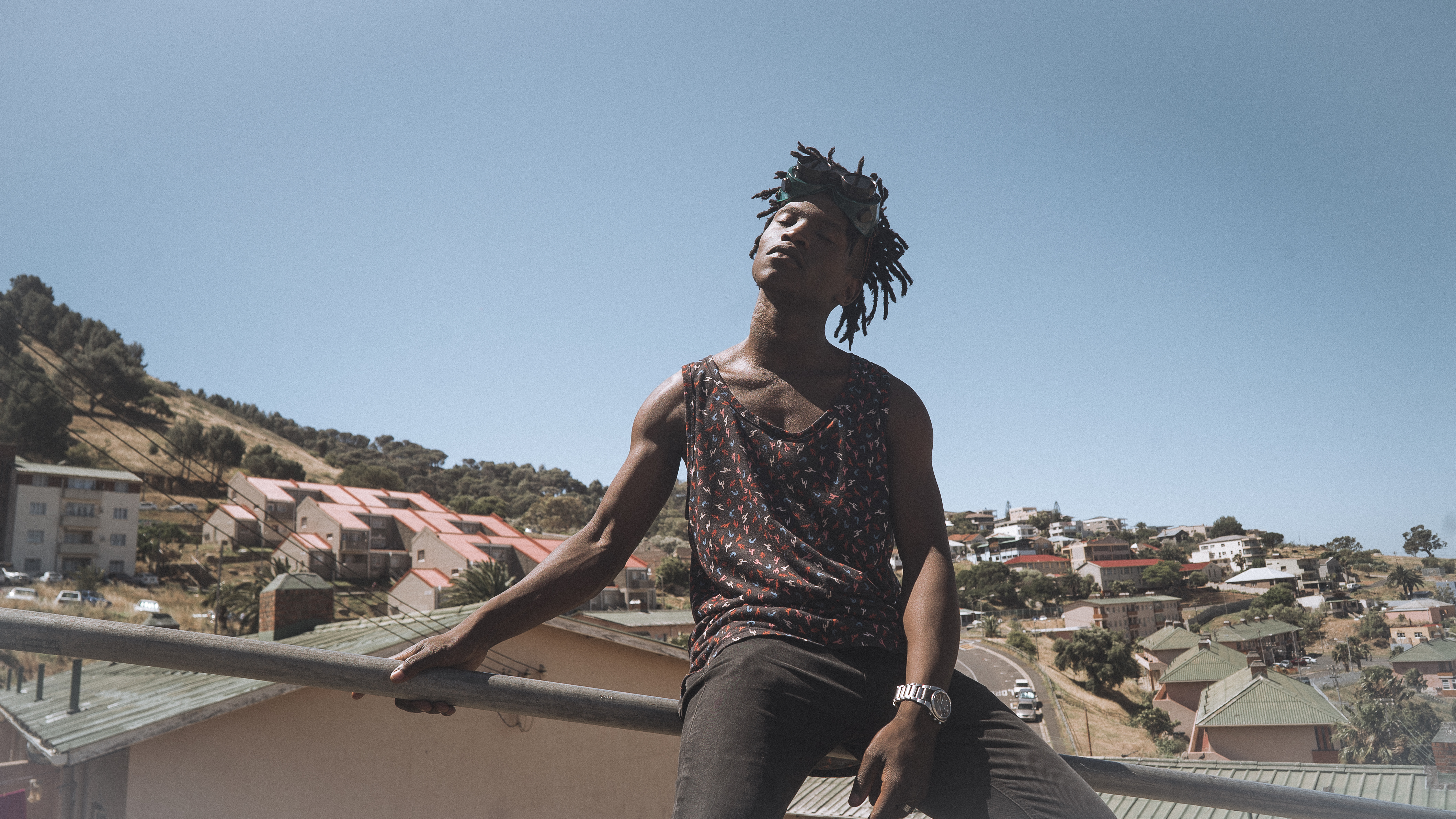 Lurah
Lurah (AKA Kapatown Boy and FKA Lusapho Burwana) is from the CT township of Philippi, nicknamed Philly. He compares the Cape Town hip-hop scene to a contained explosive, a smaller package waiting to blow up. He started rapping at 14 years old and has been growing stronger and stronger ever since. When it comes to Lurah's music, he's a perfectionist. Though his brand of hip-hop is heavily influenced by trap, Lurah says he makes sure "there's some soul in every motherfucking song." He doesn't play activist in his music, instead writing about his own ambitions and experiences, though he always touches base on his surroundings to infuse it with what he calls "realness".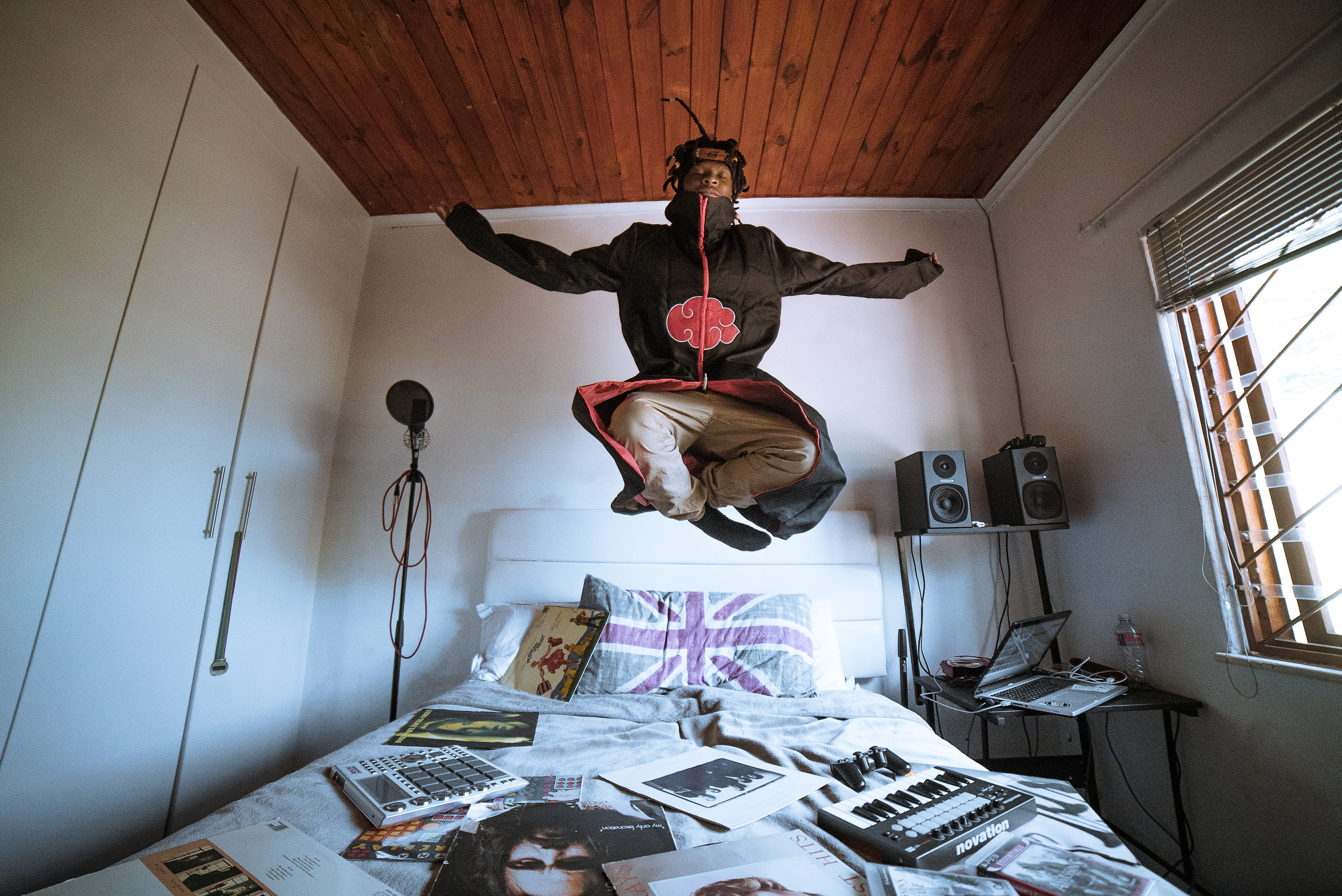 Master Kii
Master Kii (Tando Moyake) is a 19-year-old independent rapper bringing a modernized take on the old-school hip-hop vibes of MF Doom, Wu Tang, and Quasimoto to Cape Town's underground music scene. His sound is deeply inspired by the lo-fi boombap era of the 1990s, mixed with a raw East Coast rap flavor to wrap your ears around. Kii likes to make international connections, collaborating musically online with folks in the US and Japan.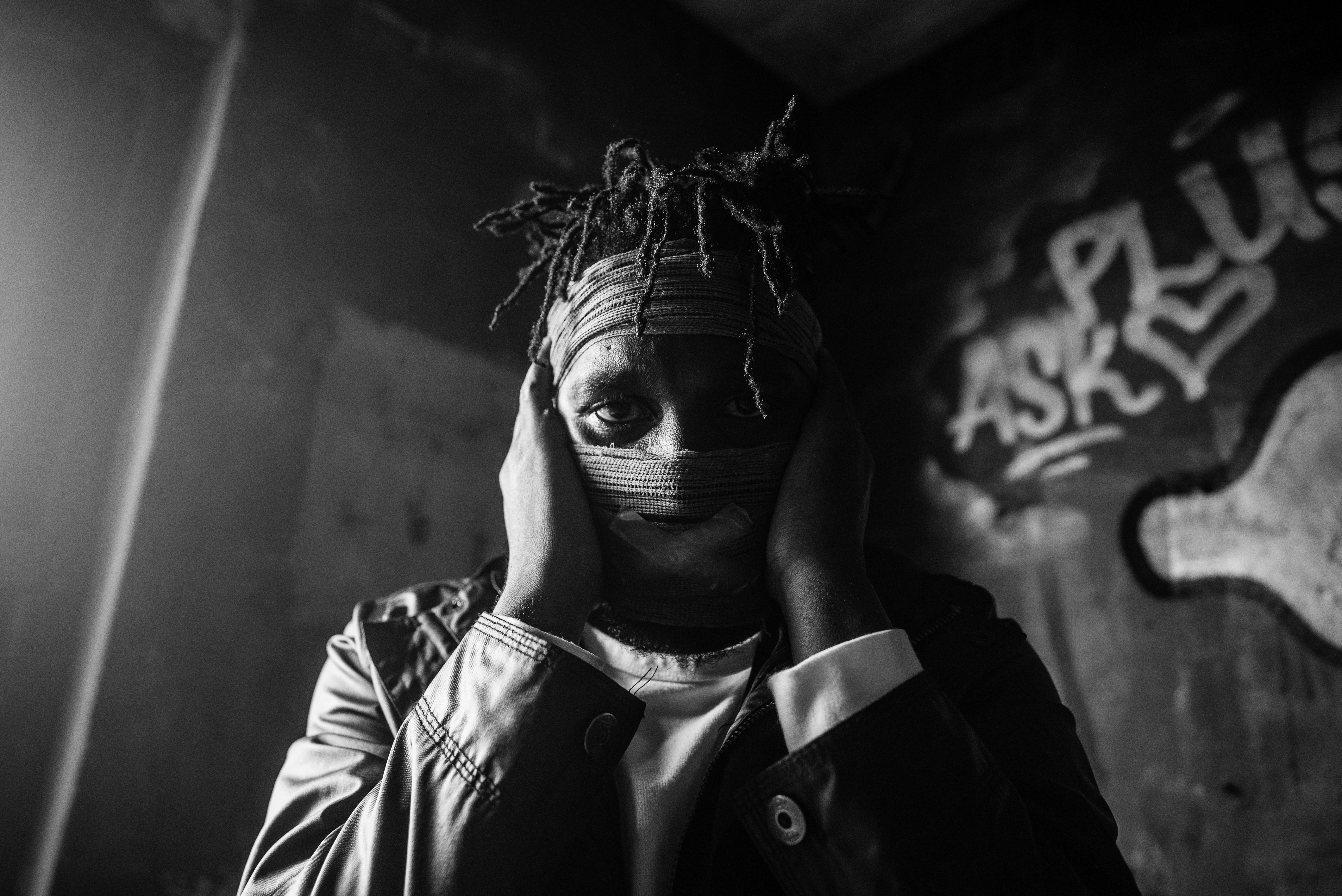 Uno July
Born in Gugulethu, Uno Jly's father was a freedom fighter who spent time exiled in Zambia. Uno is something of a household name in Cape Town, having been an active part of its hip-hop scene since 2005. He achieved initial notoriety as a member of Cape Town's legendary hip-hop outfit III Skillz, before rising to solo prominence with his Best Kept Secret EP debut in 2015 and Uno 'n Only in 2016. Uno calls the rise of Cape Town's hip-hop scene a generational thing that he attributes to the influx of Western cultural influences. His hot take is that the political-shape and segregation of Cape Town city has subsequently created a lot of diversity in terms of style and dialect among the ethnicities that exist within it — of which you'll find no better example than Uno July.
Wah Li
Gifted wordsmith Wah-Li has the ability to totally play with words. All about technical correctness, his bars are well-structured and his rhymes both intricate and uniform. In 2014 he made the Top 20 of Back To The City Festival's 10K Challenge, chosen from thousands of entries all over the country. Unlike most MCs of the same school, Wah-Li is eager to explore different types of production. His willingness to explore music outside of his own remit means he'll always excel with his diverse influences.
Credits
---
Photography Imraan Christian