hedi slimane just released a sneak preview of the first ever celine menswear look
Excited yet?
|
12 September 2018, 10:41am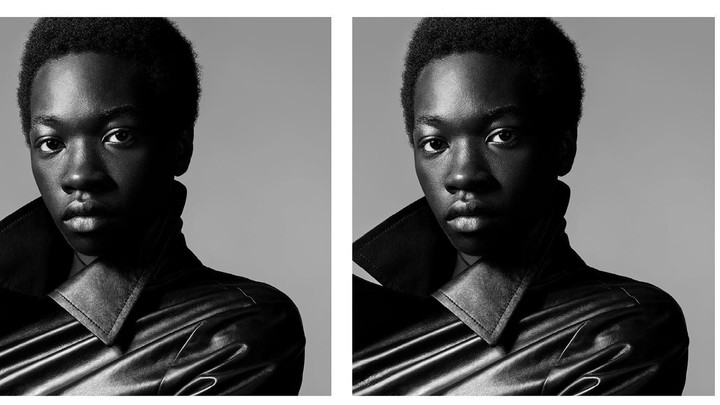 Image via Celine Instagram.
Just weeks after he had us salivating over his first Celine bag (gifted to Lady Gaga no less), Hedi Slimane seems hellbent on breaking the internet all over again, releasing, what appears to be, the first glimpse of Celine's first ever menswear look.
Released on Instagram late last night, the image -- which isn't flagged as menswear -- features model Sekhou Drame wearing what appears to be a leather trench coat. Tagged as #CELINEBYHEDISLIMANE, the photo was shot in Celine's Paris couture house in July.
Fittingly androgynous, given that Hedi's first show as artistic, creative, and image director of Celine will see the brand present its first ever menswear collection alongside women's, the picture doesn't show much detail of the overall look. It is, however, sure to send hardcore Celine and Hedi fans into a frenzy of speculation over what's to come, and has already gained thousands of likes and comments.
The photo is the first look of a new era, both for Hedi and for Celine, as the brand prepares to showcase its collection on September 21 in Paris. But despite the near fever pitch speculation over what the new era will look and feel like, little is actually known about the collection. Celine's Instagram has been drip-feeding fans images for the past week but, until now, all the images have featured womenswear close ups.
Looks like Slimane stans will be refreshing Celine's Instagram obsessively for the next week in search of more clues.
This article originally appeared on i-D UK.