Images courtesy Jacquemus
jacquemus brought sex, sunshine, giant straw totes, and teeny-tiny handbags to paris
Take a trip to La Riviera with Simon Porte Jacquemus and his cast of sun-kissed, beach-to-bar-ready queens.
|
25 September 2018, 11:12am
Images courtesy Jacquemus
Jacquemus transformed the gardens of the Italian Embassy into a promenade for his gang of sun-kissed, fun-hungry, beach-to-bar-ready queens of the Riviera.
"I don't just do clothes, I write a story and then come the clothes," Simon Porte Jacquemus explained to i-D back in 2014. It's a design process that has propelled this self-taught Provençal-born talent from staging guerrilla presentations to winning the Special Jury LVMH Prize and becoming one of Paris' hottest (and most successful) talents, with 230+ stockists worldwide and over 40 employees. While each seasonal chapter focuses on different characters, the story can always be read as a love letter to fun, freedom, sunshine, and sex. For spring/summer 19, the narrative moved along the French coast, from Marseille to the Riviera.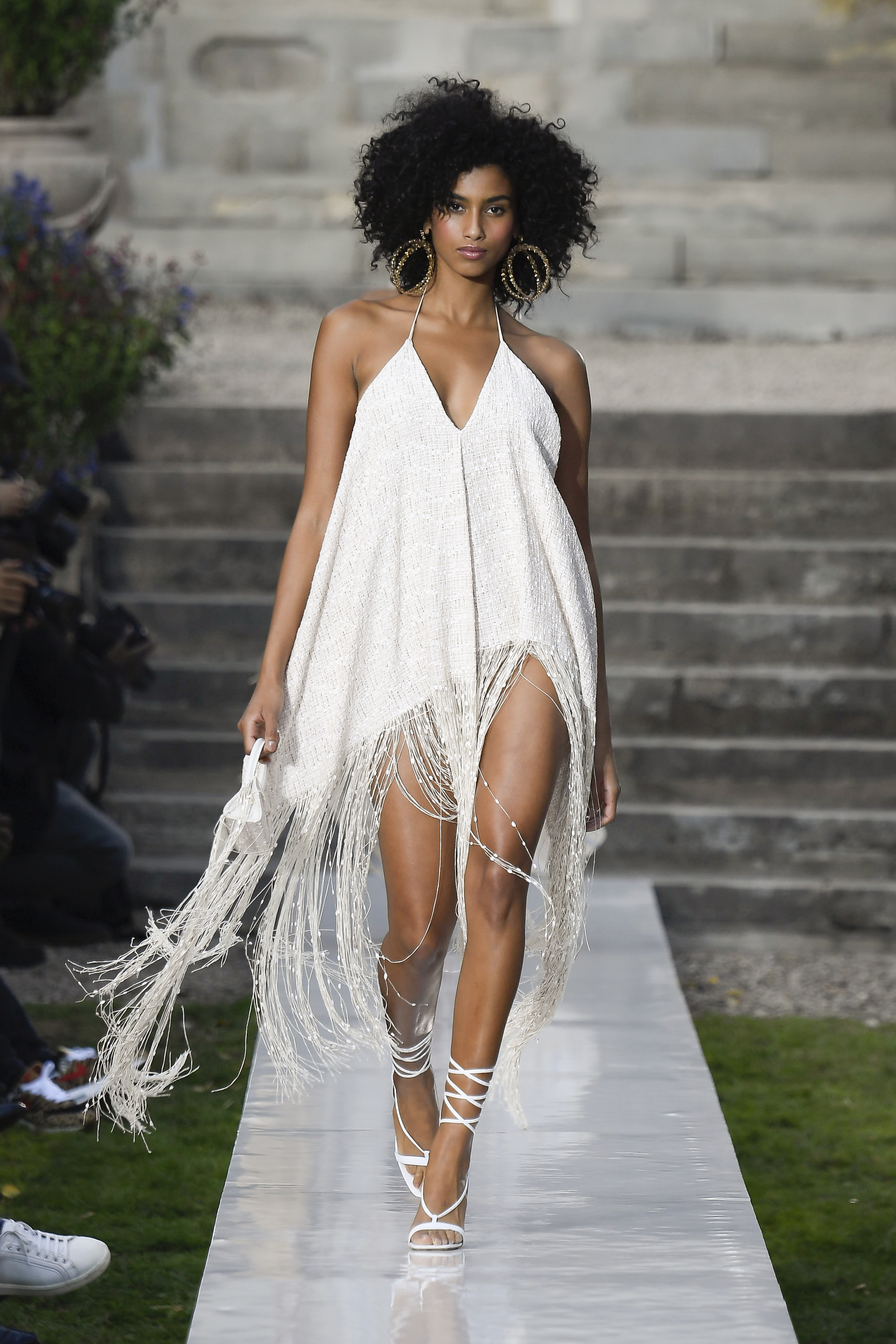 "I see myself back then, when I was little, I was already trying to visualize her," Simon confessed in the self-penned show notes. "It's a bit cliché, I know, but she was going to the casino on the seashore, she was dancing and drinking cocktails. I have always fantasized about Italy, the Côte d'Azur, the Riviera. I have pictured her wearing an evening dress and a straw bag. So beautiful. So simple too, she would appear unapproachable to me. It's the woman I'd like to introduce you to." So out of his nostalgic memories of summer's past, we met her and she either carried a giant oversized straw hat or teeny tiny handbag -- both of which are set to be the must-have accessories of the season.
"On the Riviera, you can dress the same to go to the beach as you do the red carpet and that mix is exciting to me," Simon explained post-show. We could almost taste the sea air and feel the summer's breeze as he continued to concentrate on the flou and the floaty draping of recent seasons. With higher hemlines and plunging necklines, this was a hot wardrobe, for hot women, for hot climates.
Following the success of their its three women's and recent men's collaborations, Jacquemus once again partnered with The Woolmark Company for La Riviera. "These past few seasons, I've been lucky enough to collaborate with The Woolmark Company for the development of the use of wool in my collections, even for summer," he explained. Here, they partnered on second-skin mixes of fabrics, textures and stitches to form unexpected motifs and to infuse a new freshness into knitwear. In Simon's hands, everything is that bit more sensual.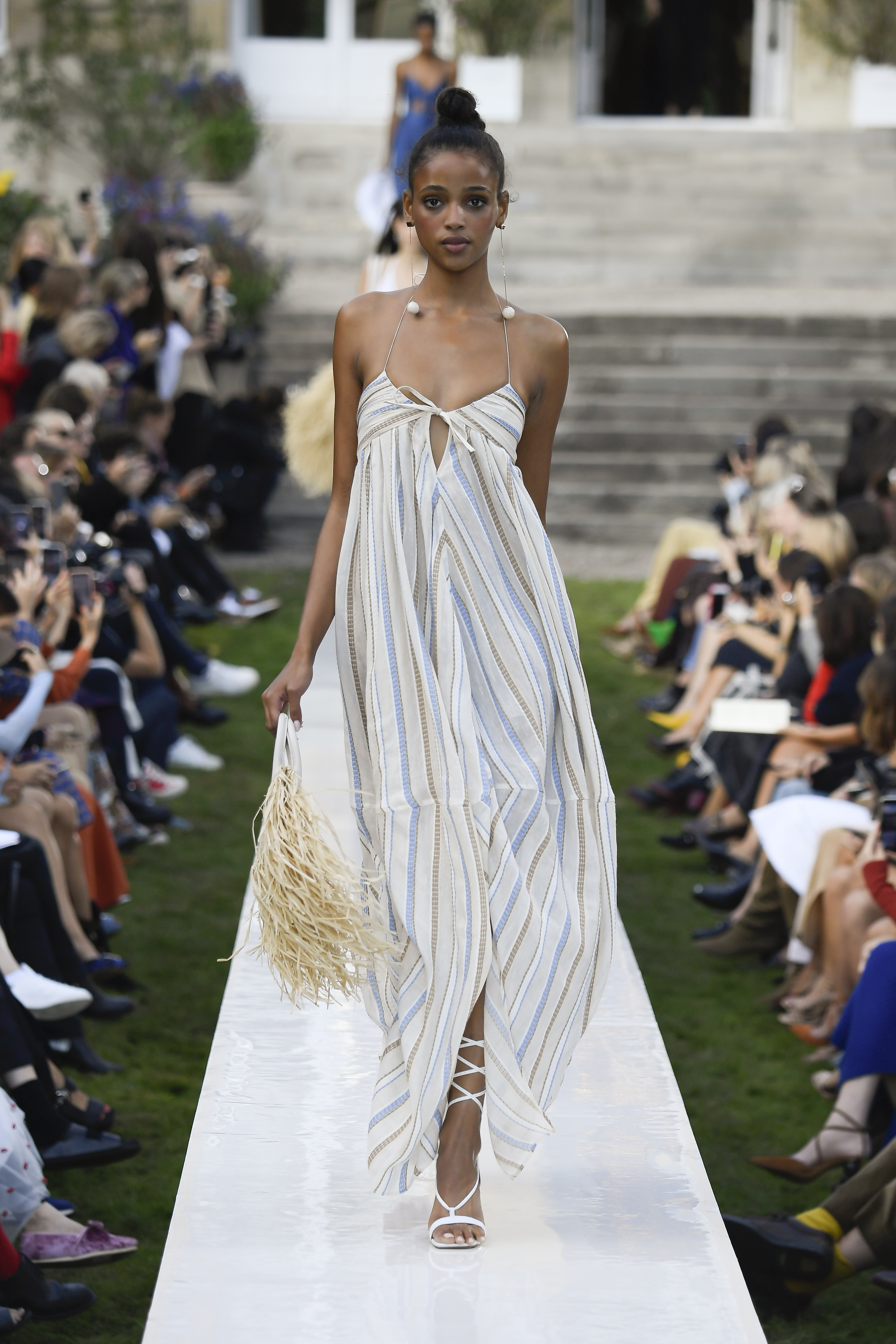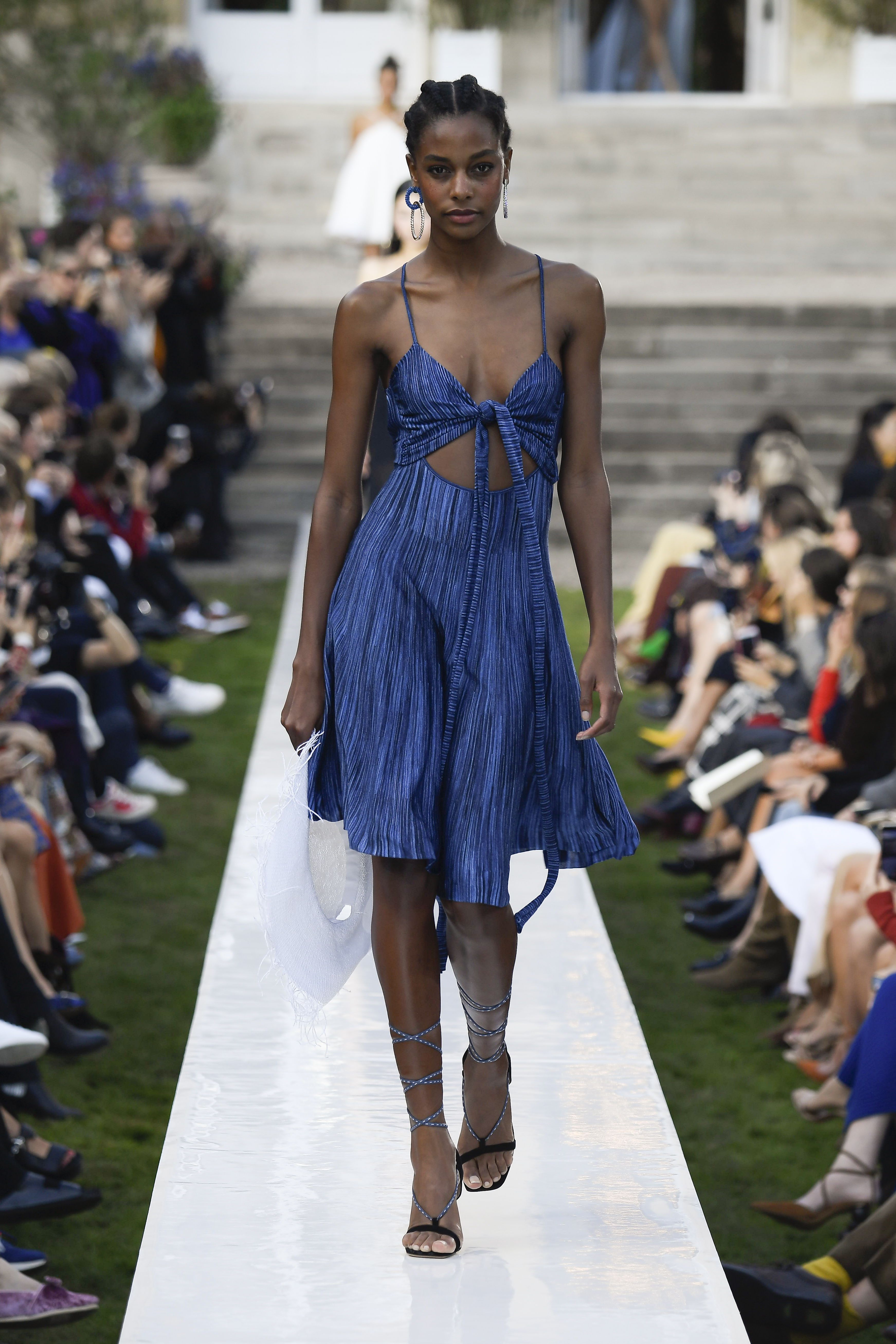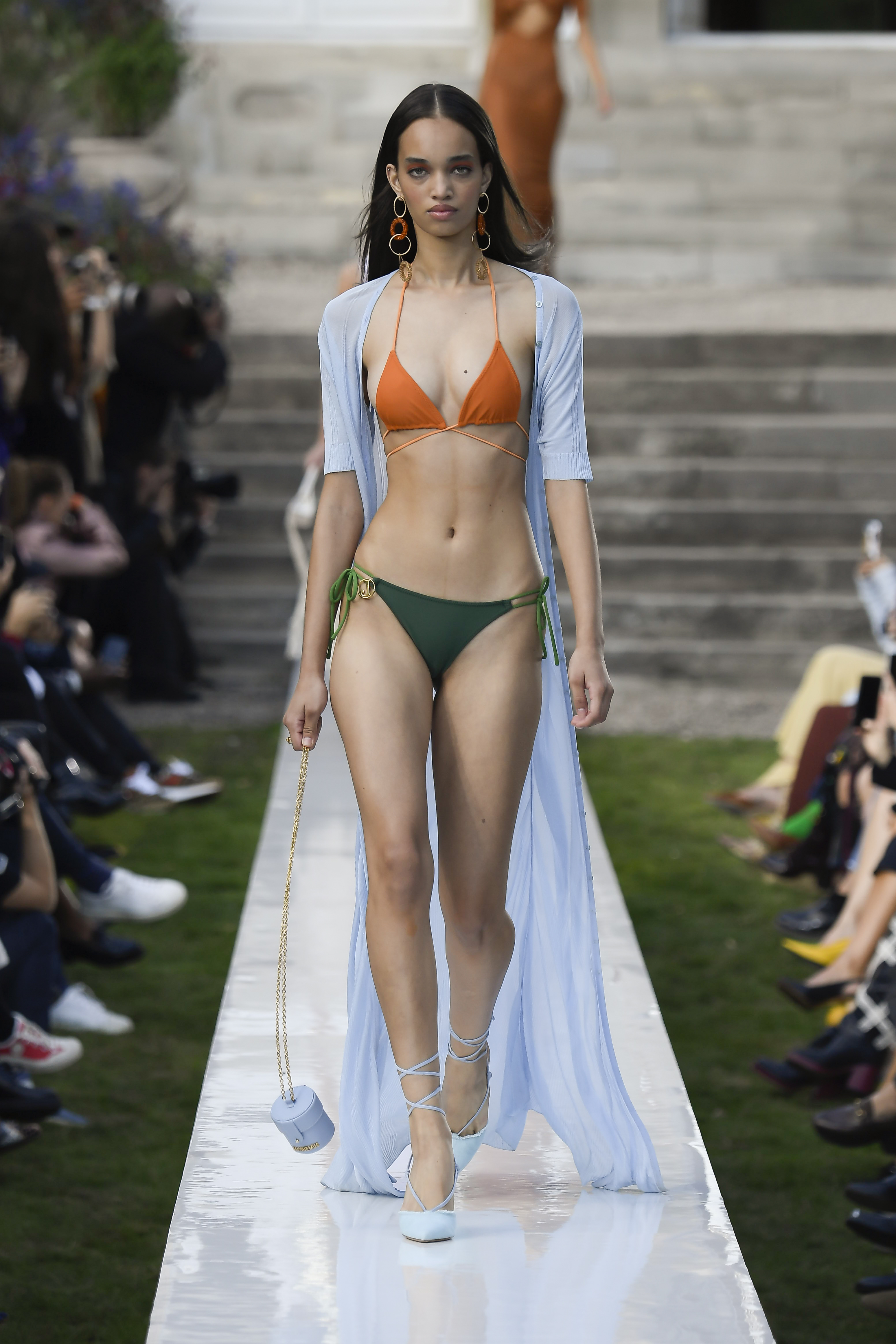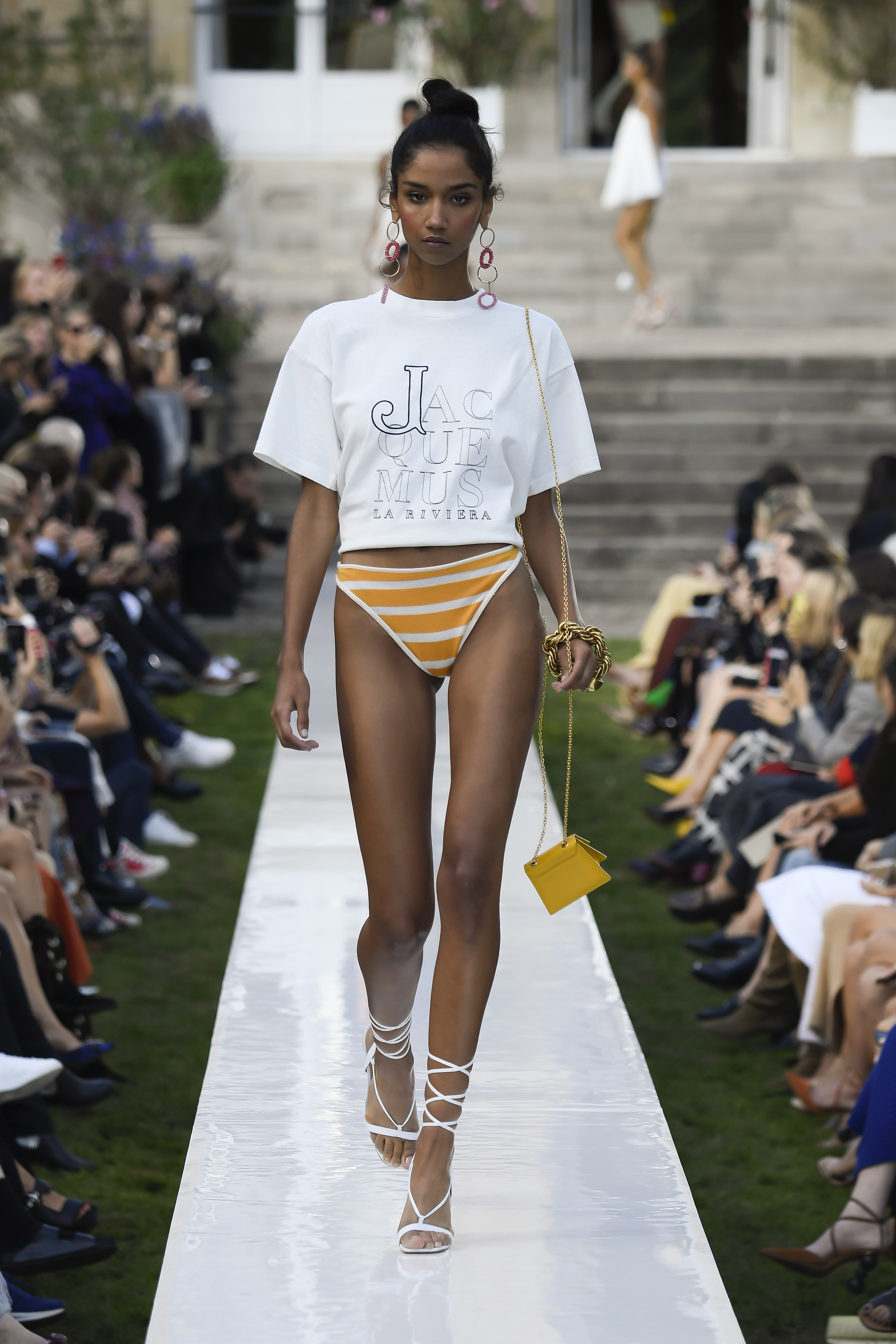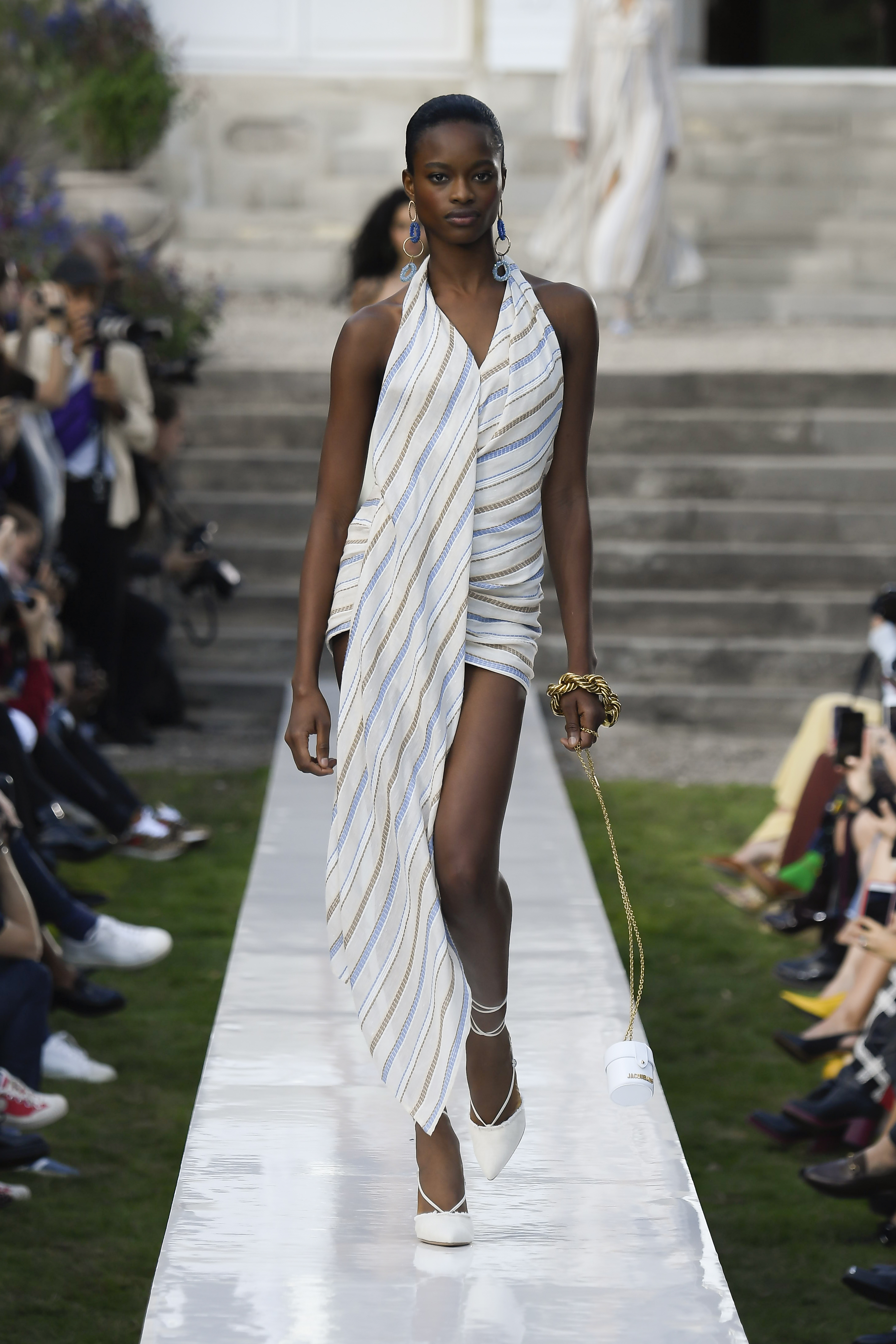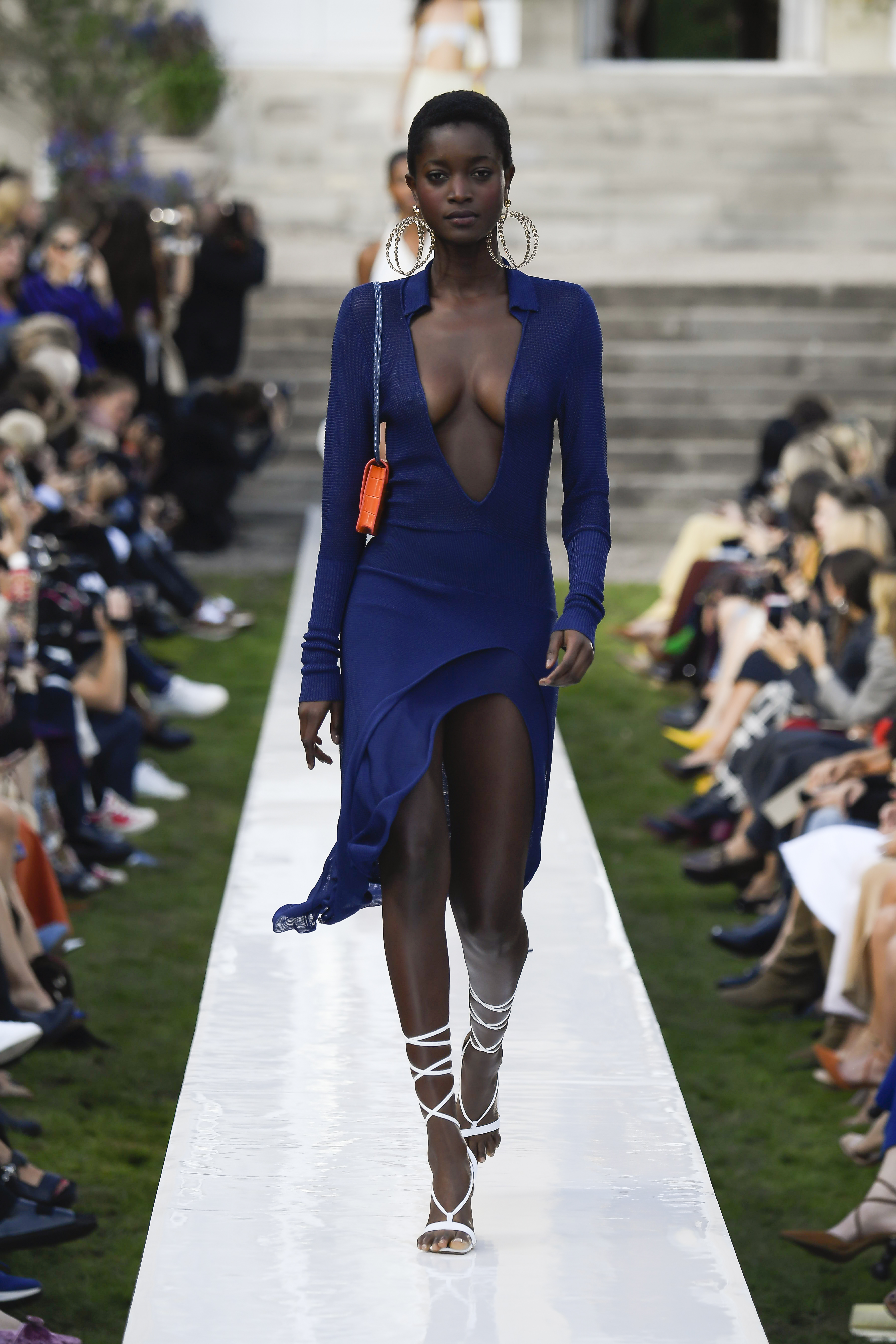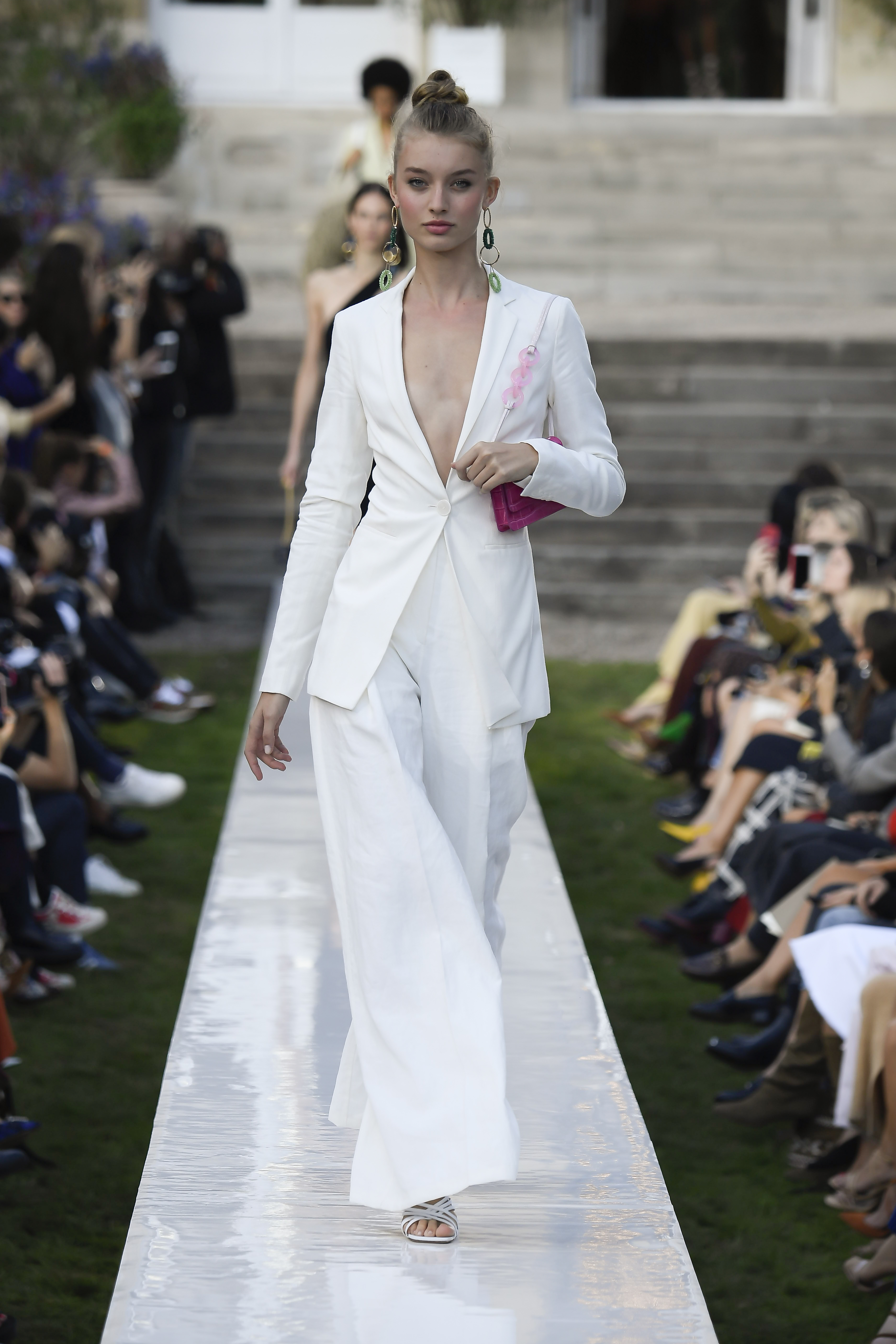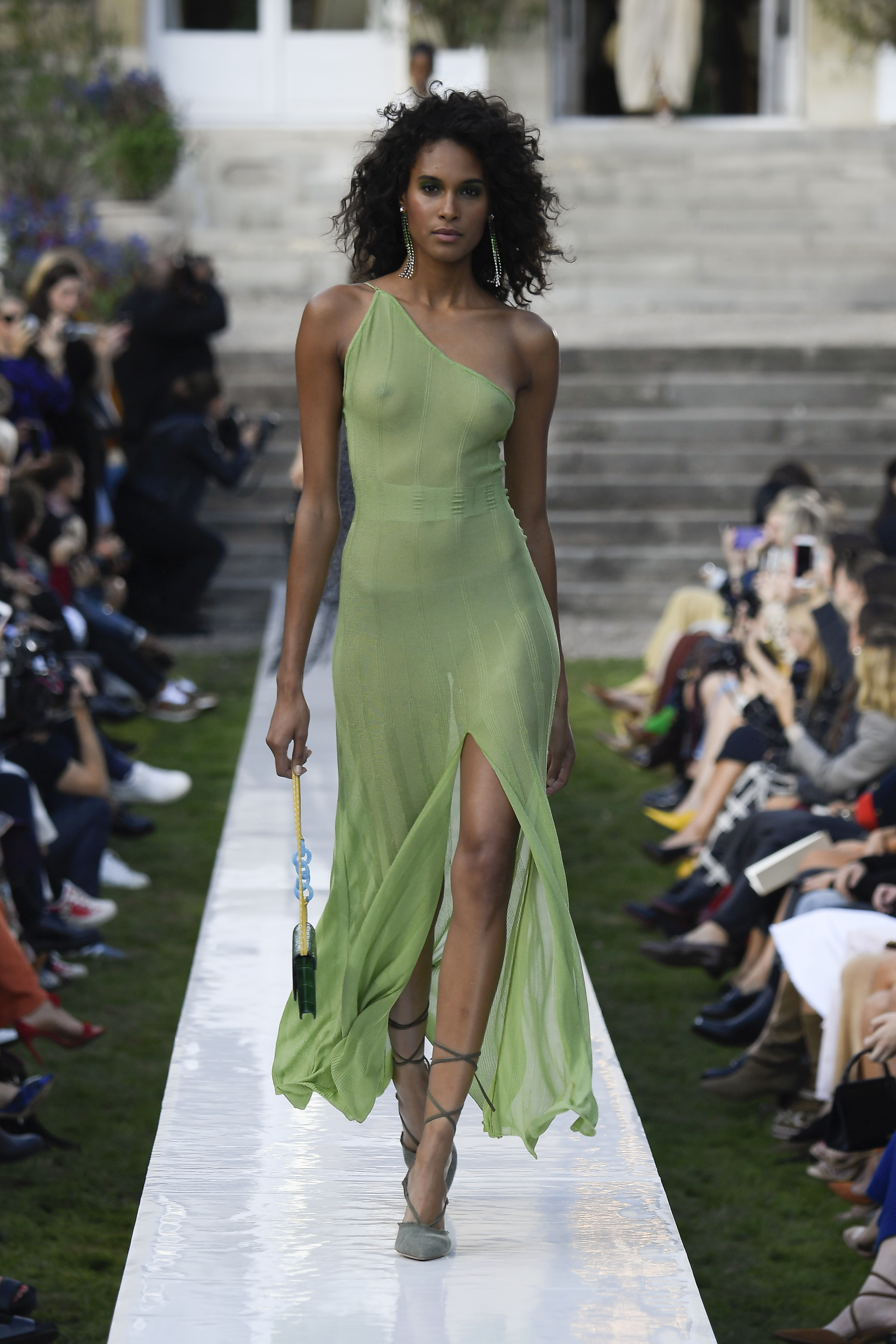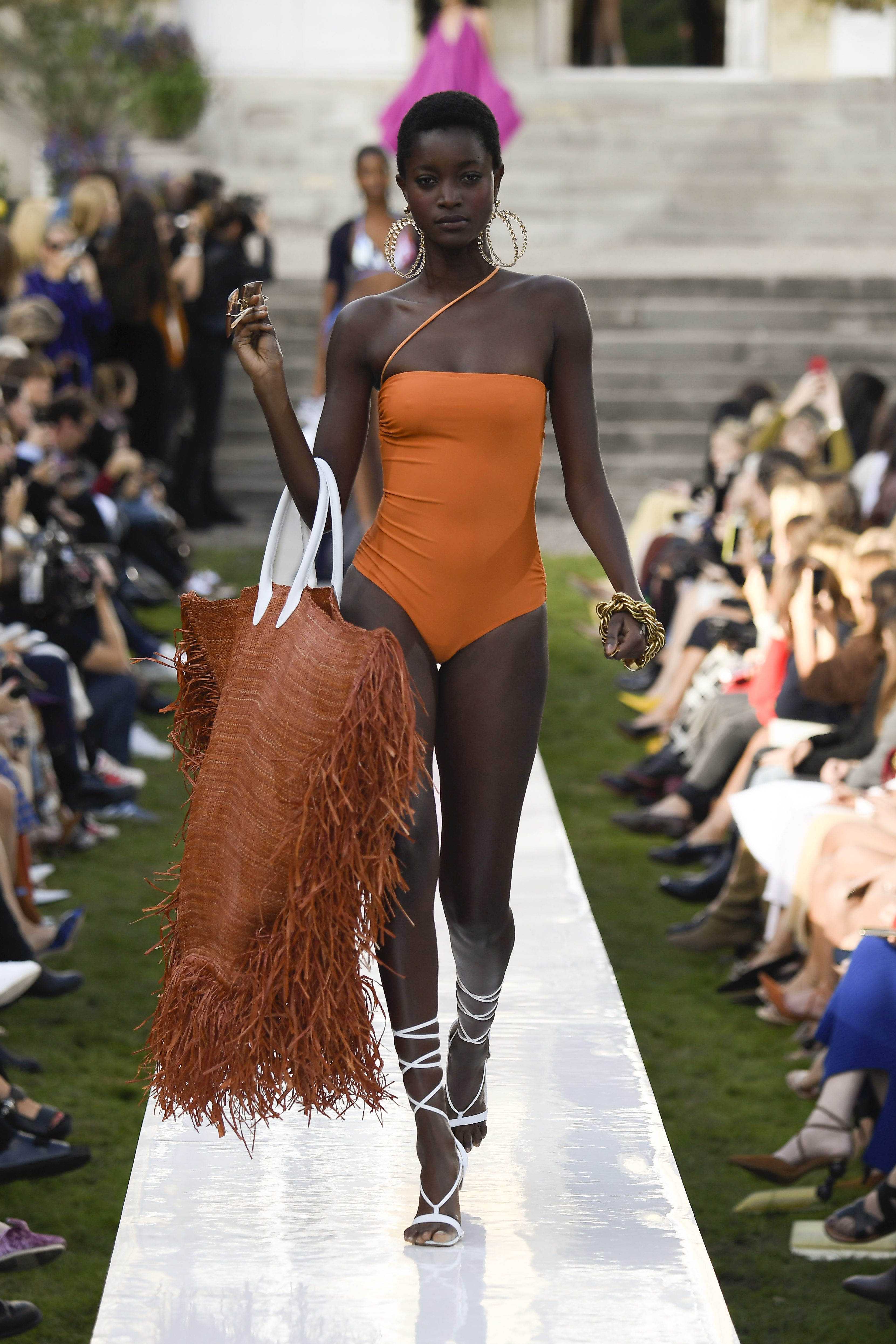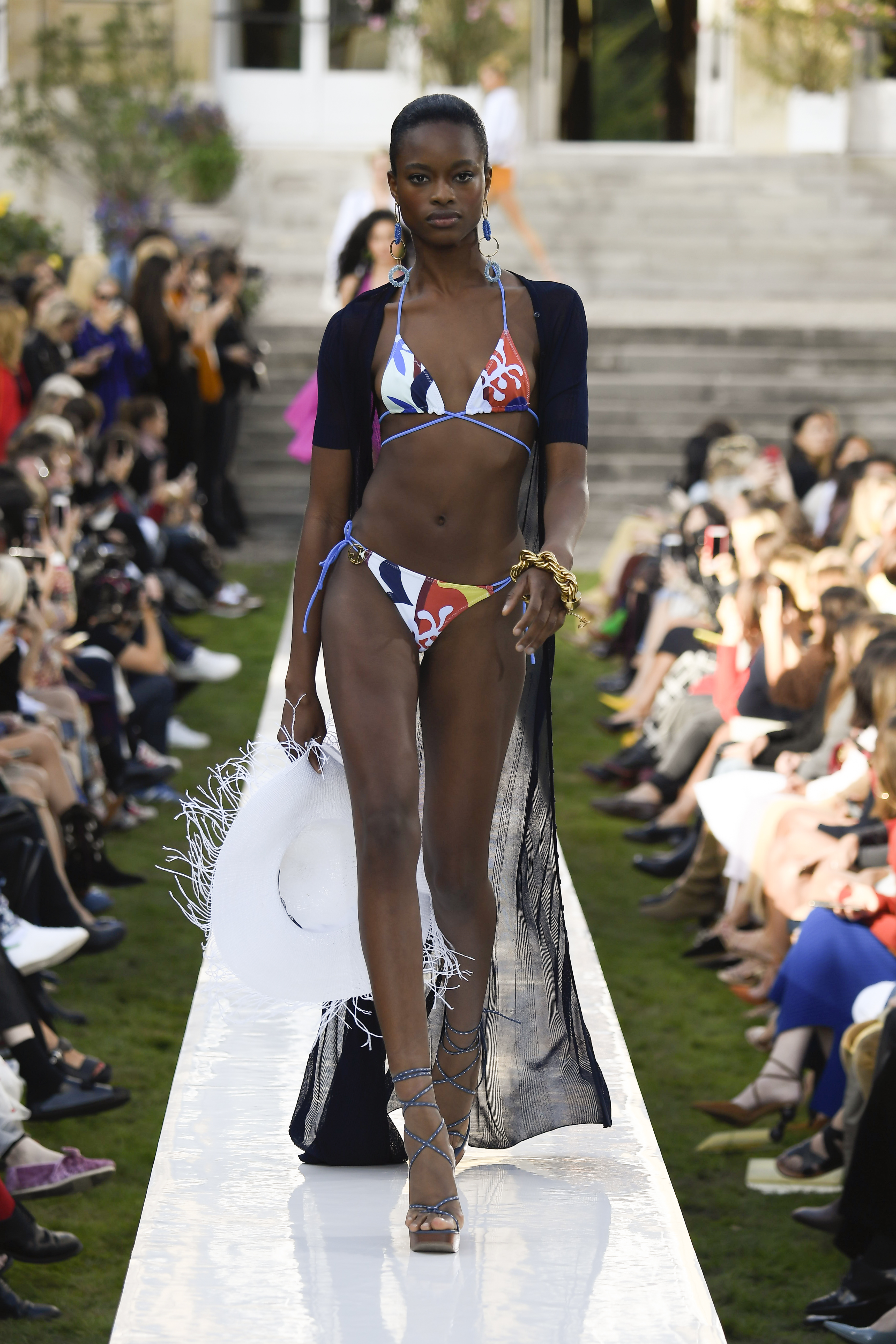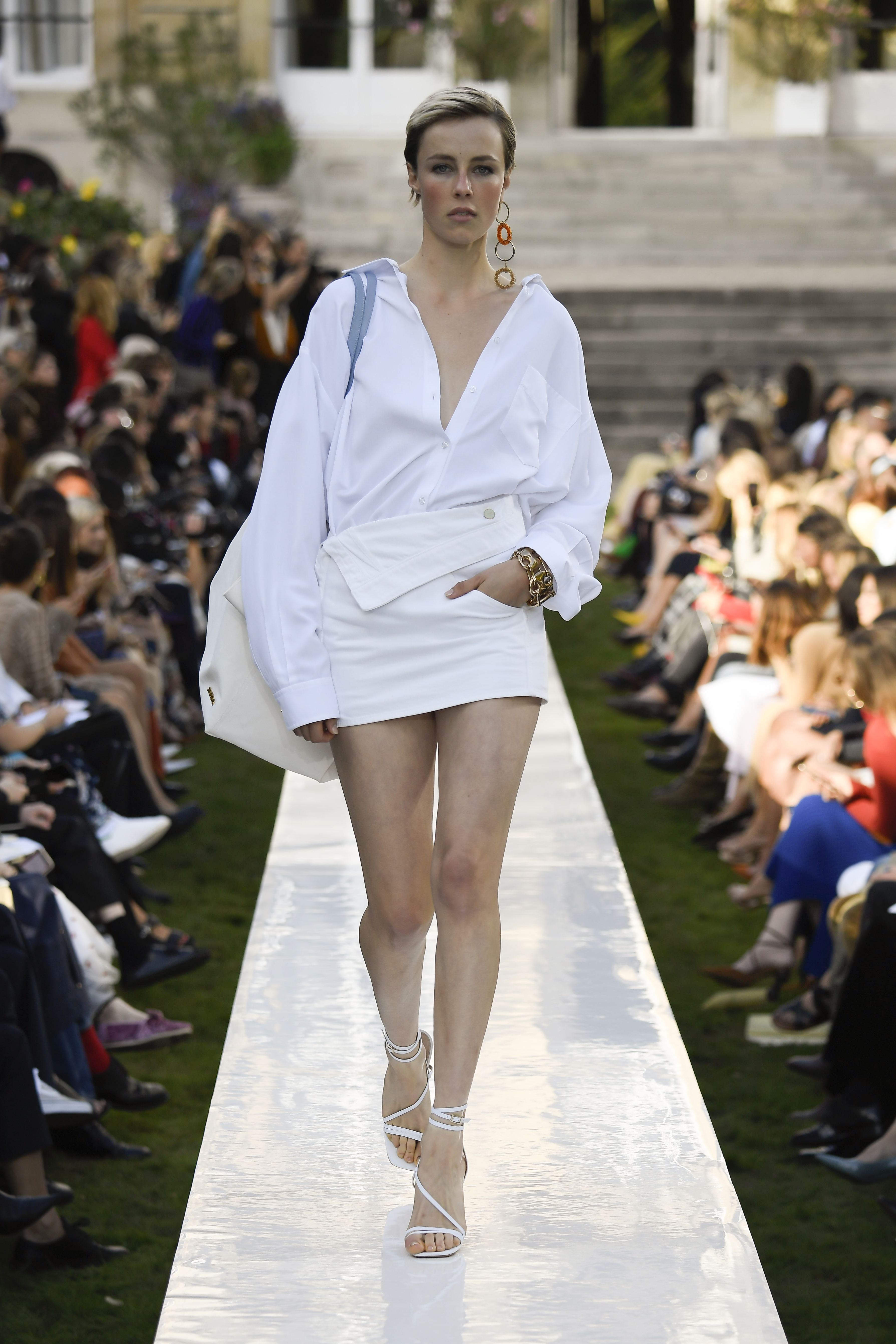 This article originally appeared on i-D UK.