Photography Mitchell Sams
lou dallas's feminist underwater fantasy world
Raffaella Hanley's spring/summer 19 show was a subversive patchwork of female tropes.
|
12 September 2018, 6:53pm
Photography Mitchell Sams
After staging last season's show in a sweaty art gallery pulsing with warped electronica, Raffaella Hanley's spring/summer 19 outing felt rather sedate. It was held in St. Mark's Church-in-the-Bowery — not a traditional church, mind you, but a home for social justice activism and experimental theater. Hanley's show also functioned as the premiere of James K's Venomist Choir, "a piece exploring how voice, and more specifically the mouth, operates as a subversive architecture, vessel, and stage." Wet sucking noises and girlish bubblegum pops filled the room as a dancer in elegant bell-sleeves and pointe shoes performed a brief, slow ballet.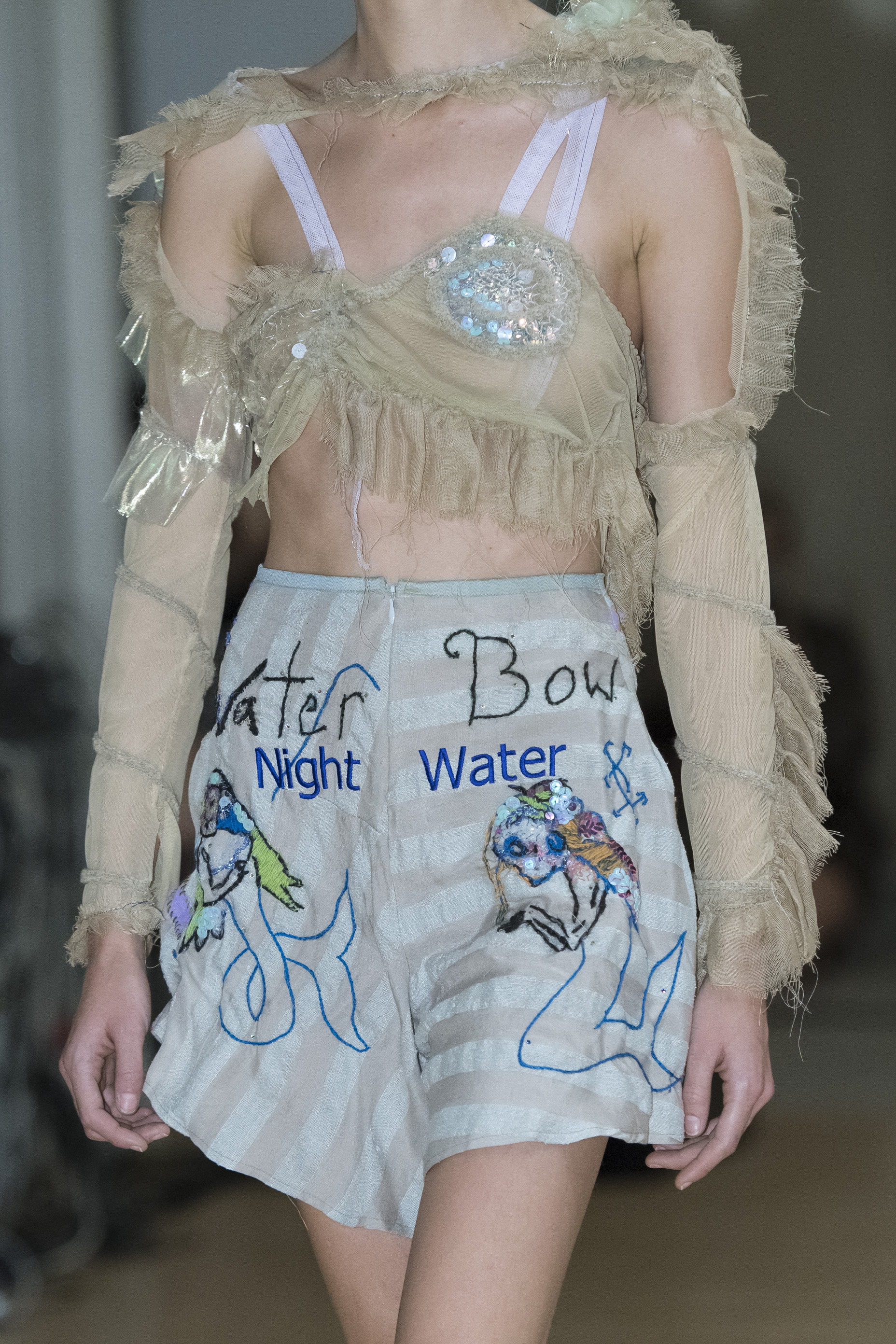 This strange mix of feminine tropes became more layered when the models appeared, most of them seductively chewing gum as they sauntered through the church. Hanley's fairytale hallmarks — ruffled tulle, delicate embellishments, and stretchy knits — were patchworked into subversively saccharine little dresses. Those contrasted nicely with a few oversized suit jackets, mannish in silhouette but rendered in iridescent, wet-look fabrics and finished with clusters of pearls. One of Hanley's greatest hits was a series of structured bustier crop tops, and translucent tulle harnesses, which were secured to models' bodies with metal rings. Part ballet, part bondage.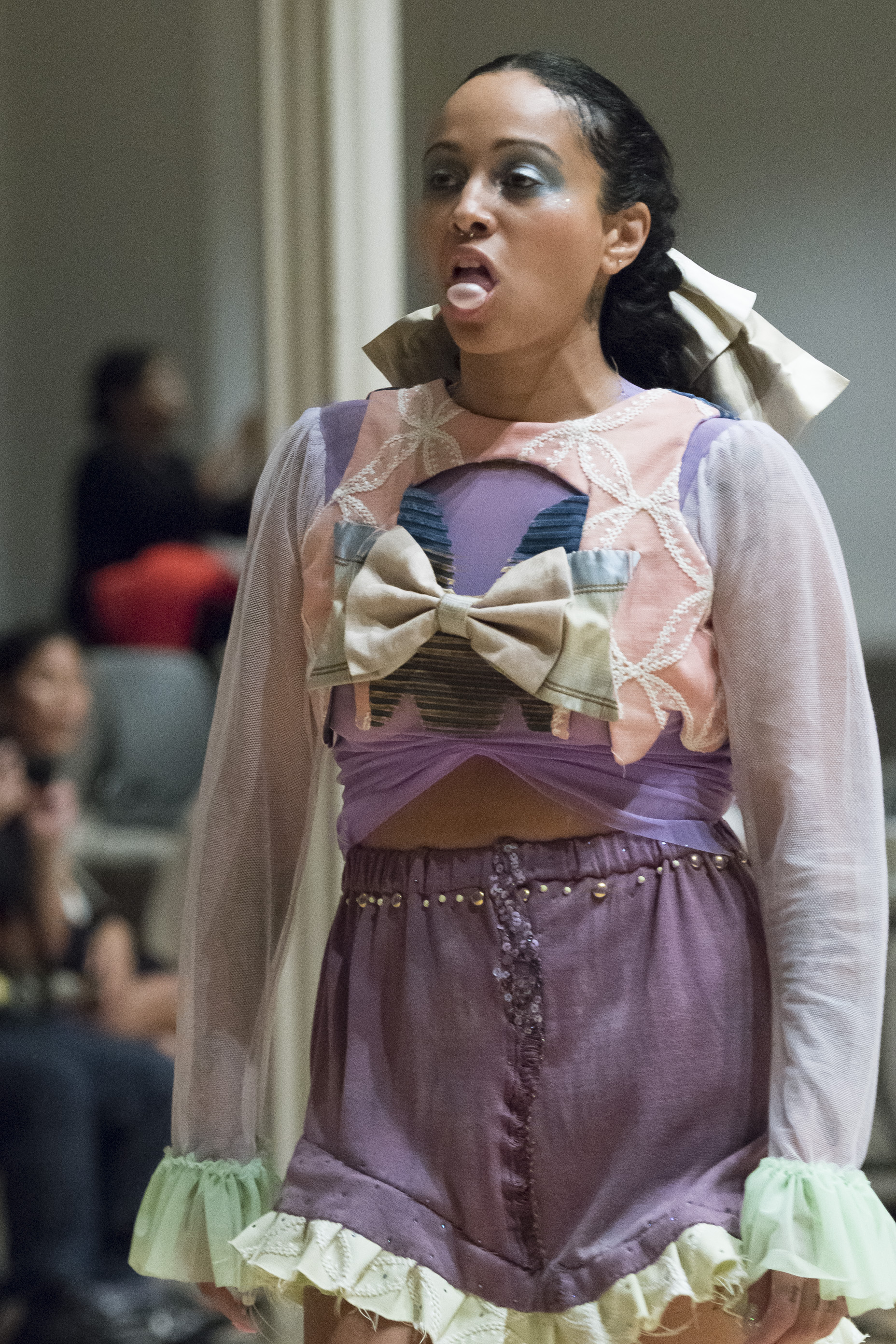 Hanley's through-provoking slogan tees are always something to look forward to. One of yesterday's had "Strong Women Better Planet" printed across the back — a statement alluding both to stereotypes (strong women can evidently love bows and sequins) and to the state of the natural world. "This collection Lou Dallas wades into the South Street Seaport avoiding the nets that are swimming all around her," read the show notes. "In the ribbons of foam and the fury, Lou loses sight of shore. The depths are dark but there is something like hope glimmering in the distance." Men might be ruining the earth, but we still have Hanley's feminist underwater fantasy world.