rose mcgowan claims that she was raped by harvey weinstein
You might not have thought it possible, but the scandal engulfing Harvey Weinstein and Hollywood keeps getting more depressing.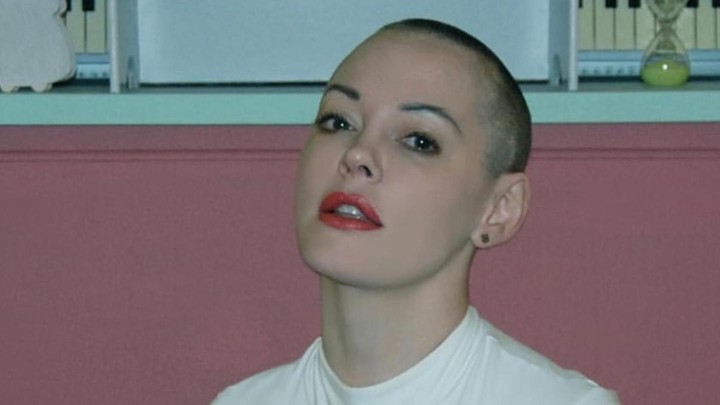 Since last Thursday, when the New York Times ran their report on the allegations of sexual abuse surrounding Harvey Weinstein, the news has been even more terrible and depressing than usual.
The initial allegations have triggered a ripple effect of more women coming forward with personal experiences of sexual harassment, and not just in the film industry. Last night model Cameron Russell began reposting anonymous stories from models who've endured similar behaviour. The bravery of those speaking out is admirable, but it's also sickening to witness the sheer volume of such incidents. Even more depressing, is that there's also undoubtedly a raft of other similar unreported stories that are just as horrendous.
One person who hasn't shied away from speaking out about the allegations is actress Rose McGowan, who the New York Times reports reached a $100,000 settlement with Weinstein aged 23 "after an episode in a hotel room during the Sundance Film Festival".
Now, the actress has tweeted at Amazon's CEO Jeff Bezos that she told them "over & over" about allegedly being raped by Harvey Weinstein. "I was ignored," she wrote. Before she even got the chance to request back a script she'd sold to their studio, she claims she got a call from them saying her show -- which was supposedly in development at the time -- had been dropped. A harsh reminder of the dangers women face when speaking up against such powerful men.
And on the subject of Amazon Studios, its chief Roy Price has been suspended after he allegedly told a producer, "you will love my dick". In an interview with The Hollywood Reporter, executive producer Isa Hackett alleges that she was sexually harassed by Price at San Diego's Comic-Con in 2015 while they were promoting the Amazon series Man in the High Castle. Isa says she was sharing a cab with Price when he made sexual advances, which included telling her she'll "love" his dick. He allegedly later exclaimed "anal sex" in her ear at party attended by fellow executives.
Please revel in the rare morsel of good news that Amazon have stated that "Roy Price is on leave of absence effective immediately," while you wallow in disgust at this disturbing allegation.
Meanwhile, Tarantino says that he is "heartbroken" over all the allegations against Harvey. Poor him *eyeroll emoji*.
And to round off a depressing day of news, here's another really disgusting clip of Howard Stern asking Emma Bunton, aka Baby Spice, way too personal questions about losing her virginity. We know. It sucks.