eleven is back in the final trailer for 'stranger things' season 2
The show will start streaming again just in time for Halloween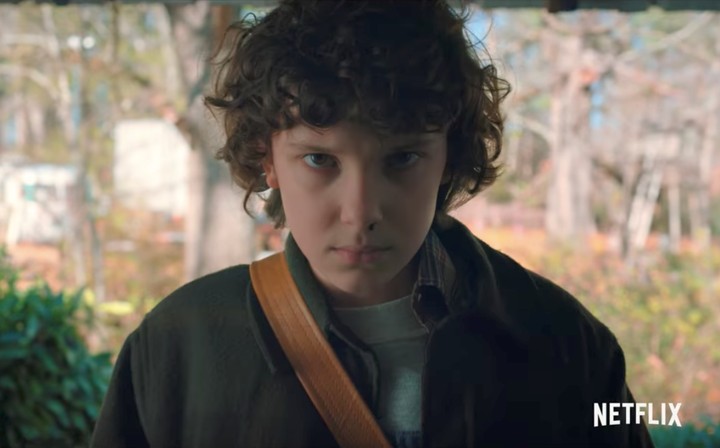 Netflix/YouTube
It's almost Halloween. Which means that in addition to once again having to source a costume more creative than "sexy witch," a new season of Stranger Things is upon us. And if the hype surrounding the series — which has touched everything from your video game console to the Louis Vuitton runway — is any indication, fans are ready to find out what happened to that alien in The Upside Down.
The first trailer for the series landed last week. It was filmed in a crime docudrama style, and referenced some of the 80s sci-fi pop culture moments that inspired the Stranger Things directors this season, including The Terminator and Aliens. In the new and final trailer, fittingly released on Friday 13th, we get a first look at some of the bigger and badder monsters heading to Hawkins, as well as some instantly iconic Winona Ryder freakouts.
The trailer is also the first official confirmation that Eleven is still alive. At the end of last season, she was left behind with the Demogorgan trying to save the boys' lives. And while she's still suffering from those pesky nosebleeds, she's got a brand new curly bowl cut. Let's just hope Mike stocked up his fridge with Eggos on the off-chance this day would come.
The show will begin streaming October 27 on Netflix, giving you just enough time to binge-watch the first season all over again ahead of All Hallow's Eve.