vetements reveals a scrapped collaboration with ikea
Vetements really did collaborate with IKEA!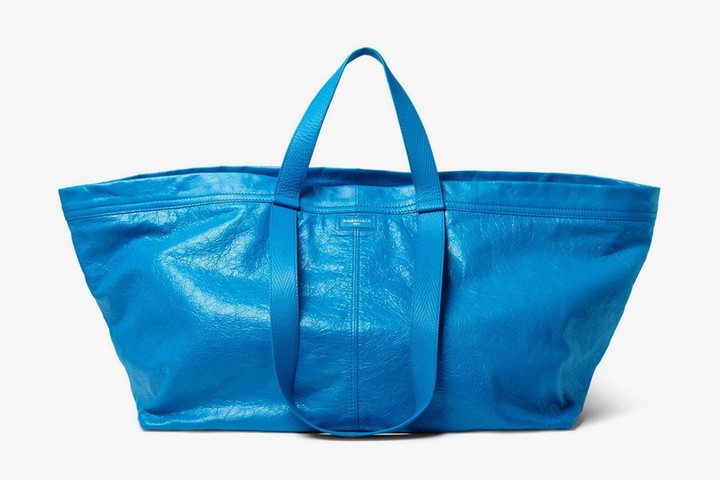 This article was originally published by i-D Australia.
Guram Gvasalia has revealed that Vetements, the brand he helms with brother Demna, did indeed have an official IKEA collaboration in the works, but the garments never saw the light of day.
In conversation with Vogue, the Georgian businessman explained that the IKEA t-shirt Demna was seen wearing earlier this year was intended to be one of many (here's a snap to jog your memory). "We were in discussion with IKEA to create a project together, and before everything was agreed on, Demna wore one of the samples during our show in January 2017," Guram said.
READ: the year the gvasalias conquered fashion
"After someone took pictures of him," Guram continued, "Ikea hype went viral." For quite some time, Instagram was flooded with a bootleg IKEA cap, Yeezys, and SARS masks, most modeled off (or even constructed from) the furniture giant's $1 FRAKTA bag.
Two months after Demna was photographed in the IKEA sample, Balenciaga debuted the Arena Extra-Large Shopper, ostensibly inspired by the FRAKTA. The $2,145 price tag was the subject of much online chatter.
As for Vetements, could we see more official IKEA garments? "We ended up not meeting the terms and the capsule was never released," Guram said. Given his aversion to following trends (in the same interview he quipped, "following your heart is much more important than following trends that others create.") it's unlikely we'll see the collection any time soon. As always, the Gvasalias keep their trade secrets.
Tagged: