scratching a different itch with artist elliot fox
Satisfy a need you never knew you had with a debut solo show from SE1's most exciting new artist.
|
11 October 2017, 11:35am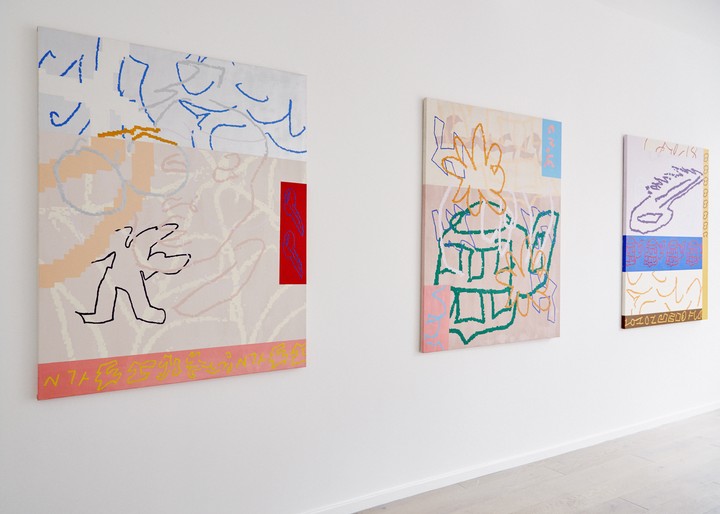 Images courtesy Golborne Gallery
Scratching a Different Itch is the first solo from Camberwell graduate Elliot Fox. Incorporating welded steel structures alongside a series of illusionary canvas works, it sees the 25-year-old explore to what extent we are the product of our environment -- and to what extent our environment may become the product of us.
"It does what it says on the tin, really", says the apparently Ronseal-sponsored Elliot of the show's title. "I've been working in a metal shop for the last year or two -- doing woodwork and metal work alongside my art -- and all of those lines, in the build-up to this show, kind of blurred a bit. I realised I could combine all these different methods in my artistic approach and they could all satisfy a different part of me."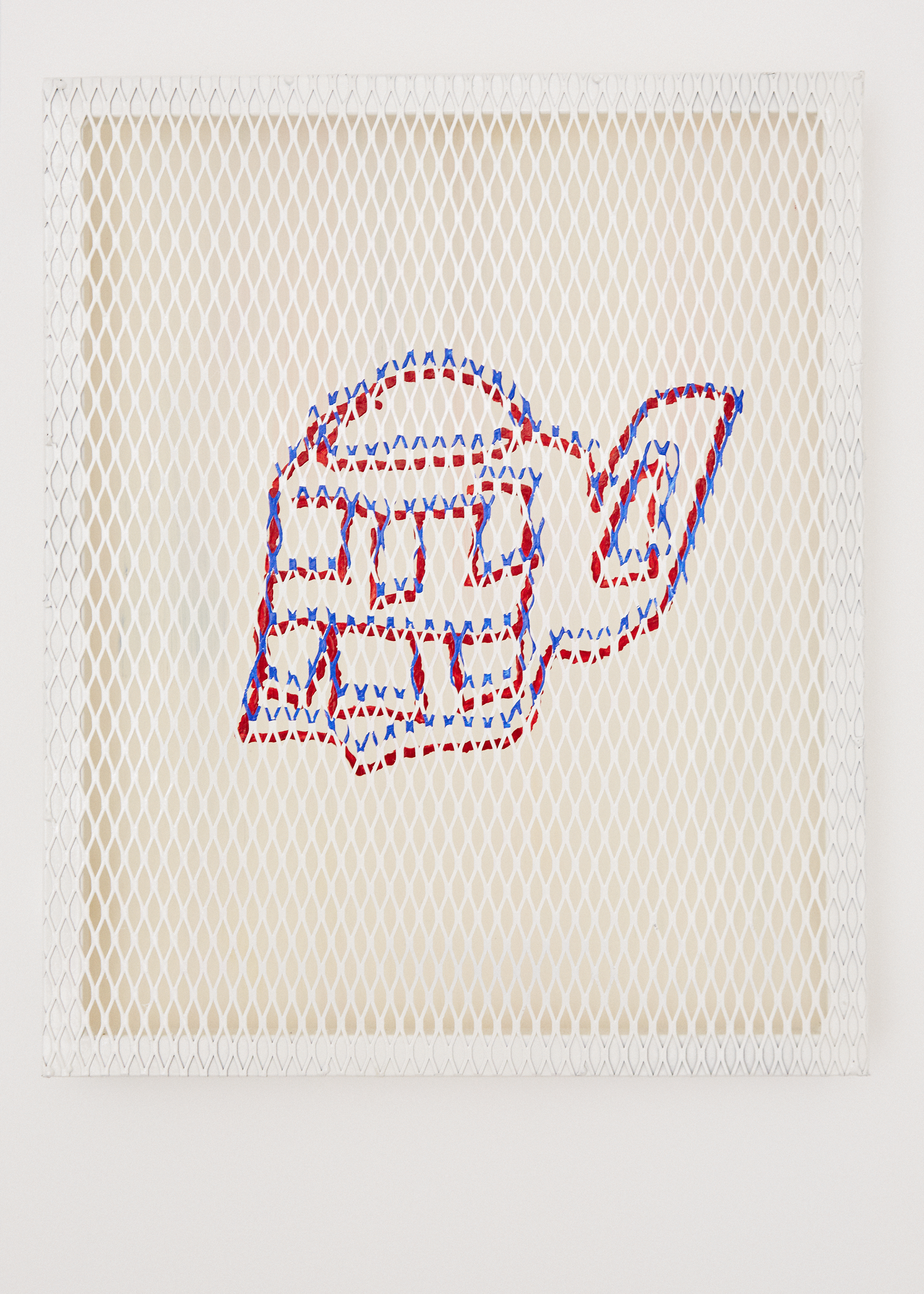 The metal shop in question lies in the industrial heartland of South Bermondsey in London, where Elliot also occupies a studio. "Next to me is a big industrial printers and a powder printers", he describes. "And, consciously but also subconsciously, it's sort of crept into the work. That kind of machine-made element resonates with a lot of the other ideas around it."
Those other ideas are the themes of repetition, bold lines and sharp edges that seep into the exhibition. Two dimensional pieces play on your field of vision and challenge you to interact with the work on a physical level, as well as a physiological one. Different characteristics of paint -- metallic, gloss, silk -- contrast against dull, matte finishes, coming layered with repeating motifs and drawings that roughly match the palette of the paintings. There are, admits Elliot, "a lot of different things going on" -- but that's half the fun.
"There's not really a definitive beginning and end, but I think you can get a sense of the environment it was made in", he continues. "I just hope that people can draw their own narratives from it. The idea of the title was that it could maybe satisfy a need that they didn't know they have."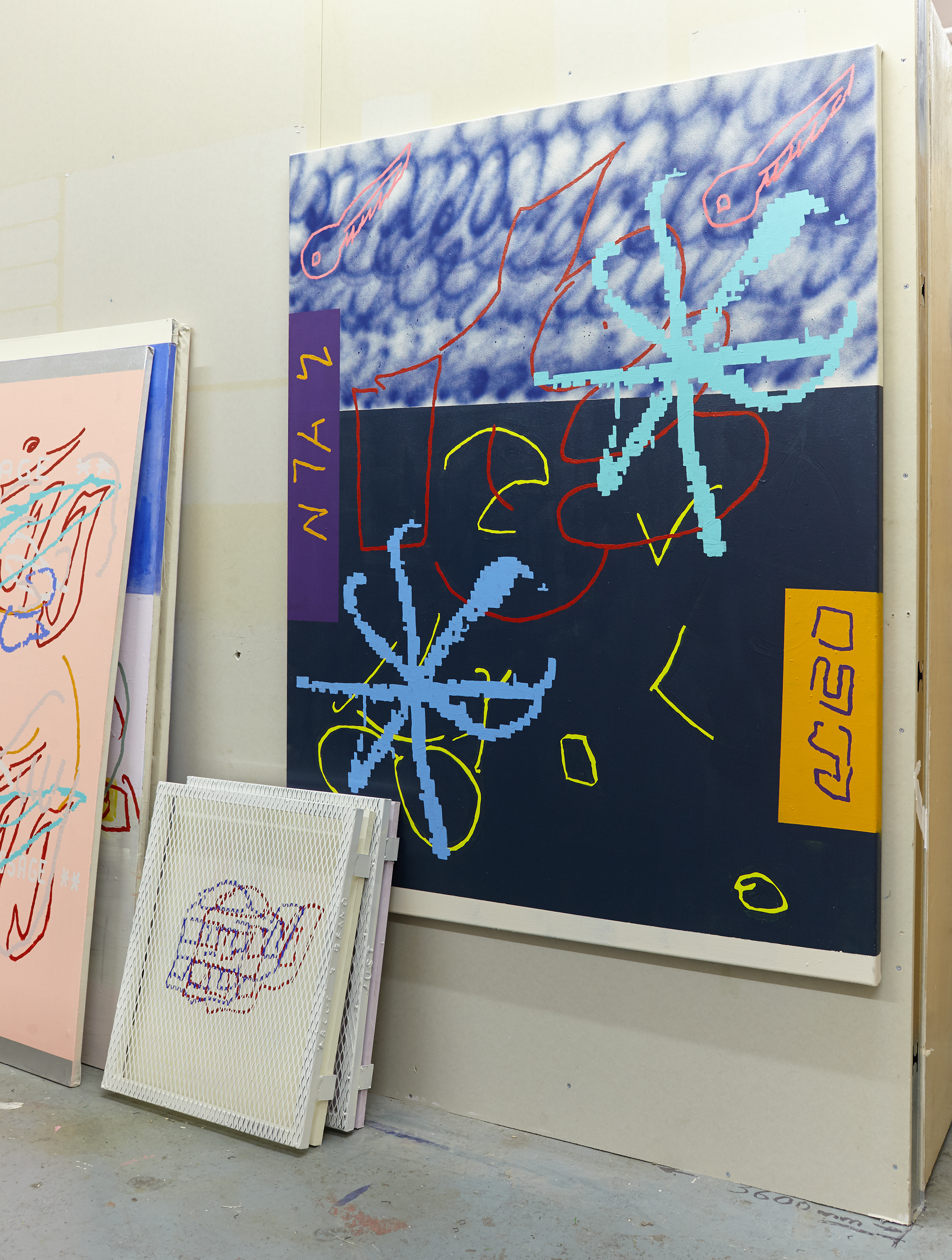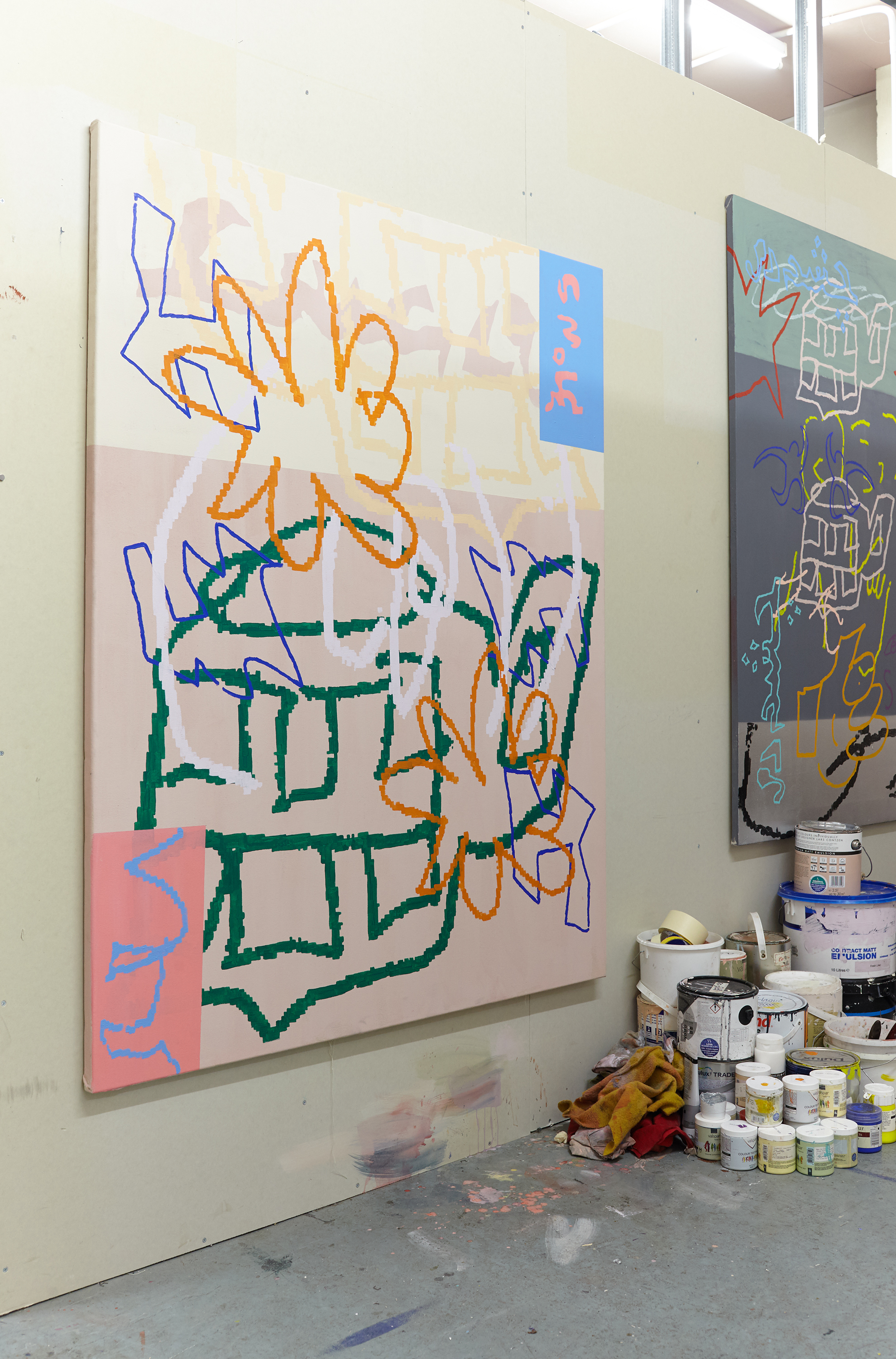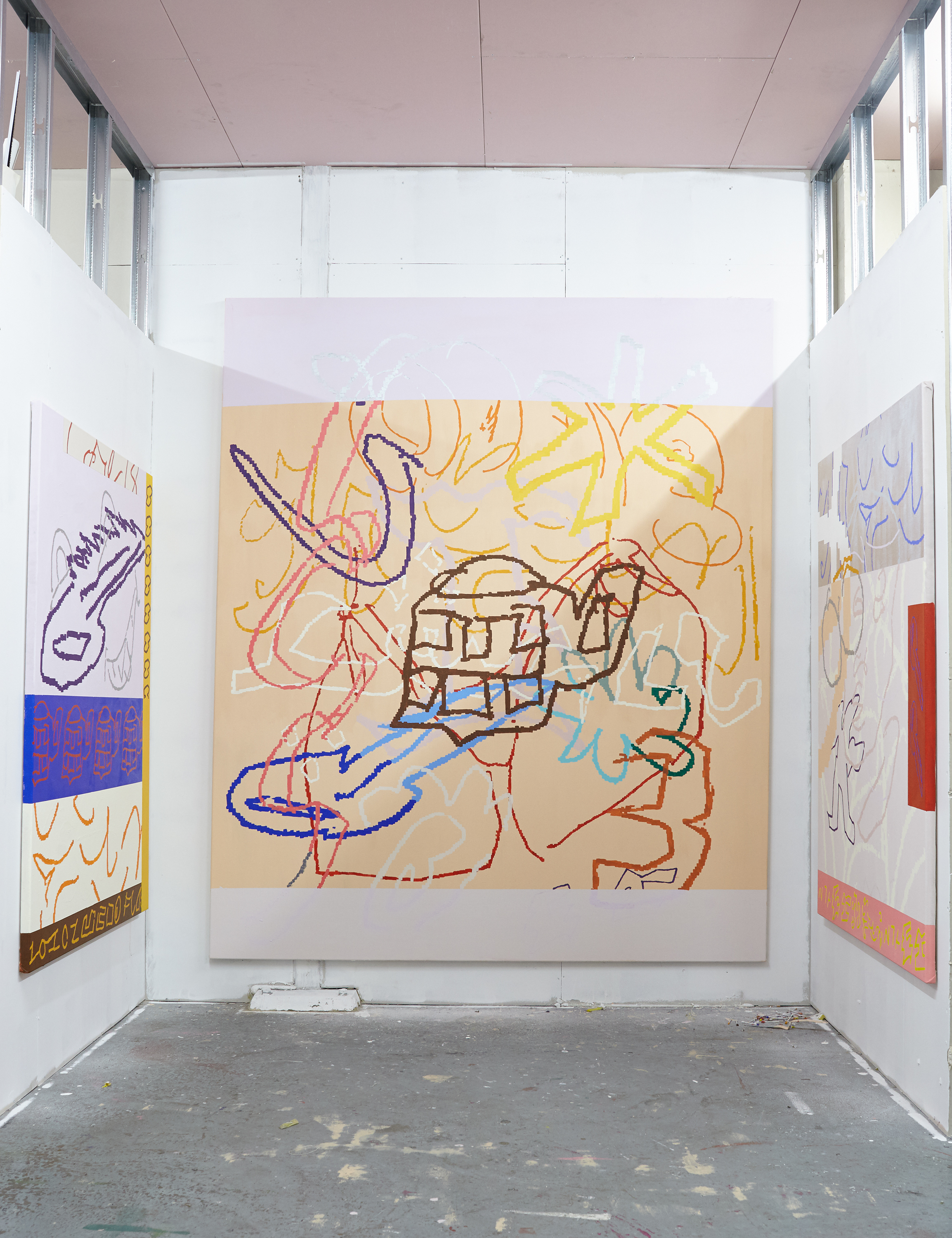 Scratching a Different Itch is showing at London's Golborne Gallery until Sunday 22 October. You can follow Elliot on Instagram here if you like.