Rick Owens takes you to hell and back for SS21
The collection shares its name with a river of blood that boils souls :)
|
02 October 2020, 11:25am
Courtesy OWENSCORP
Phlegethon, for those of you who need to brush up on their Ancient Greek mythology, is one of the five rivers of the underworld. And according to the Wikipedia summary of Dante's Inferno, "it is described as a river of blood that boils souls." Over the past few months, this deathly stream has gained new life -- first in the form Rick Owens' SS21 menswear collection back in June, and then again yesterday for the house's womenswear collection.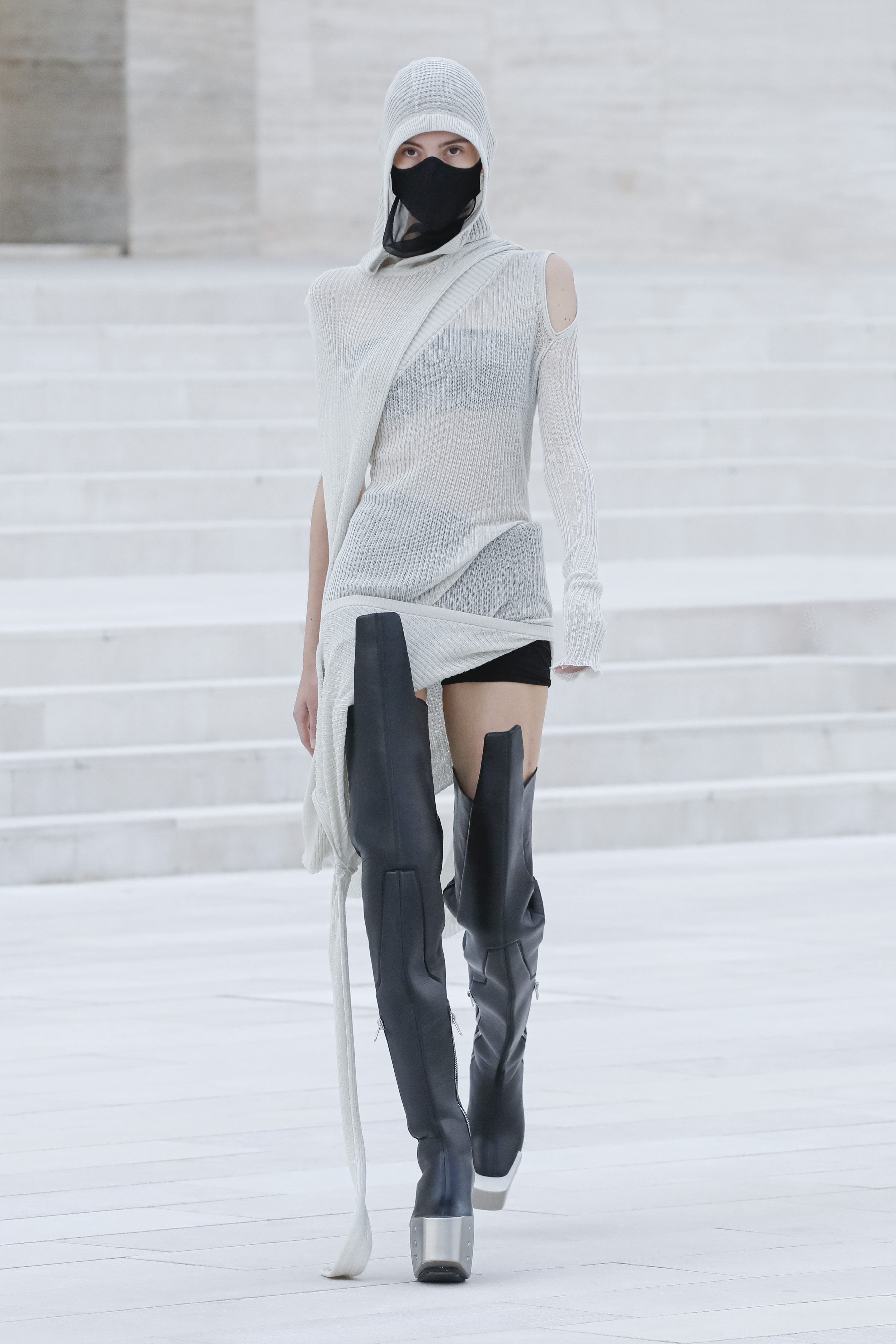 Coursing across an empty piazza in front of a Rationalist palazzo on Venice's Lido, it was a procession of defiance in the face of the hellfire we've all had to face over the past year. An about-turn from last season's svelte, sensuous off-shoulder dresses, and cocooning duvet coats, this season was a resurfacing of a tough, fuck-you grit. Slim leather jackets and rib waisted black satin bombers were given glamorously exaggerated shoulders that stuck up a "middle finger to doom", Rick wrote in the show notes. A hip-grazing development on the steel-capped Kiss heels felt like a menacing-yet-kitsch riposte to calls for sober sensibility.
What Rick also proved this season, though, is that defiance doesn't just have to mean moody teenage angst. It can be absolutely fabulous, too. A counterpoint to the greyness and drear of current times, Rick "[leaned] into the lurid", colouring the same boots in scarlet red (a nod to that bloody river, perhaps?) and bubblegum pink, with robes and architectural cut-out tops given a similar tonal treatment. Elongated waistcoats and high-waisted micro-shorts were sequinned to almost reptilian effect, their slick glisten a visual foil to the soundtrack, a distorted remix of Donna Summer's "I Feel Love" that was "as dark and delirious as falling into a k-hole" — according to Rick, anyway.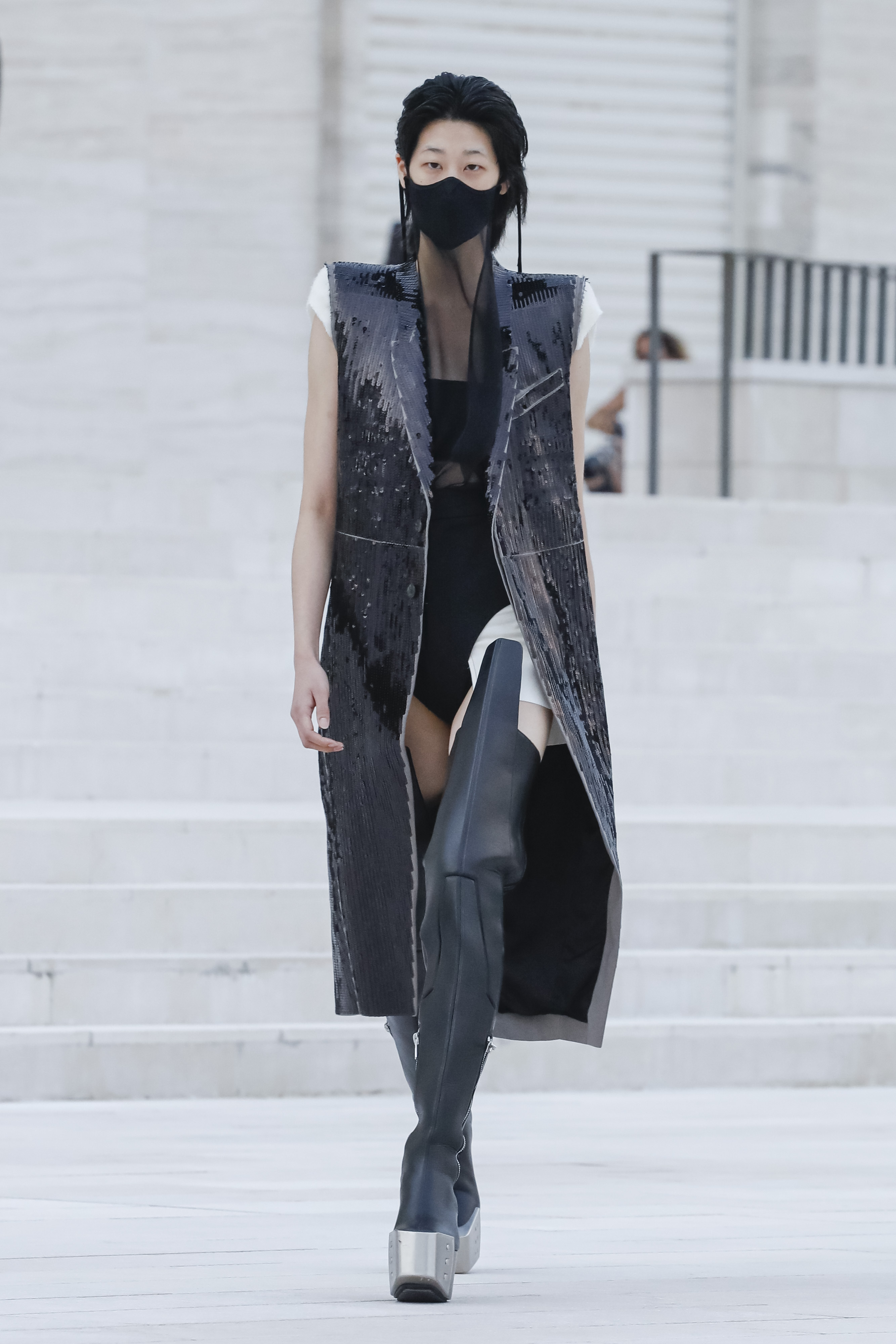 Despite this air of dissociation, the show was notable as one of the very few held this season where models have actually worn masks. It was fitting, given that Venice's historical relationship with both facial wear as well as pandemic disease -- the term 'quarantine', in fact, originates from the area's response to the bubonic plague in the 14th century; and Venice, particularly the Lido, is also the setting of Thomas Mann's Death in Venice, whose main character dies as a wave of cholera sweeps the sinking city. More than just thematically apt, it was a noteworthy recognition of the global situation that continues to rage beyond the 15 minutes of a show. As valuable as fashion's escapist faculty, at its best, it balances that with a perceptive awareness of reality. Phlegethon offered just that.