Shamir: "Authenticity is the backbone of my career"
The 25-year-old musician discusses his accidental pop stardom and going back to basics on his self-titled new record.
|
02 October 2020, 10:39am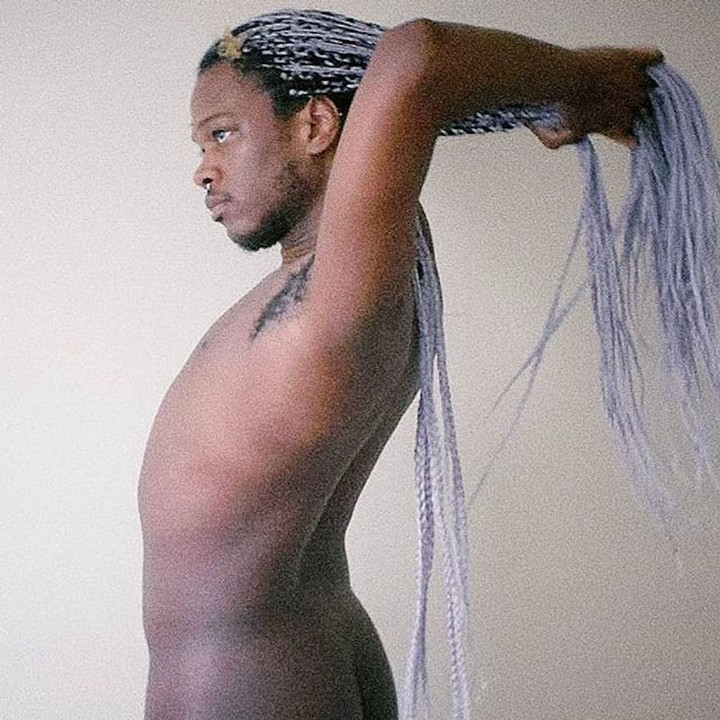 If you ask Shamir Bailey to tell you something surprising about himself, he'll struggle to come up with an answer the rest of the world doesn't already know. "At the beginning of my career I would say knitting, but everyone knows I knit now," he says over the phone from his home in Philadelphia, a few weeks before he's set to release his seventh album, Shamir. "I'm such an open book, nothing is precious to me."
Shamir is just 25, but he says he feels much older. It's been five years since his prolific pop debut, Ratchet, came into the world, and a lot has changed since then. "There were literal children who started listening to me years ago who are adults now," he explains. "It makes me feel old, but I'm still not, and it's such a weird feeling."
In 2014, when he released his debut EP, Northtown, Shamir was 19 years old. The EP's wide critical acclaim led to a deal with XL Recordings, and Shamir released Ratchet through their label the following year. That time in his life was a whirlwind. Overwhelmed by intense stadium tours and feeling manipulated by everyone around him, Shamir quickly became disillusioned with pop stardom — not to mention he nearly lost his mind in the process. "It was hard for me to grasp reality when people were constantly telling me who I was," he recalls. "And who knows themselves at 19, 20, 21? Those are such formative years where you're supposed to figure out who you are, and I was too busy being what everyone else who was making money off of me wanted me to be. That was really hard. I had to take a step back."
Shamir left XL Recordings and went independent, but not before taking a break from music and checking into a psychiatric facility. The time away gave him the chance to reflect on the kind of life he really wanted to be living. "I asked myself, what was I doing before Ratchet? I was doing this, I was making this kind of music, and playing guitar."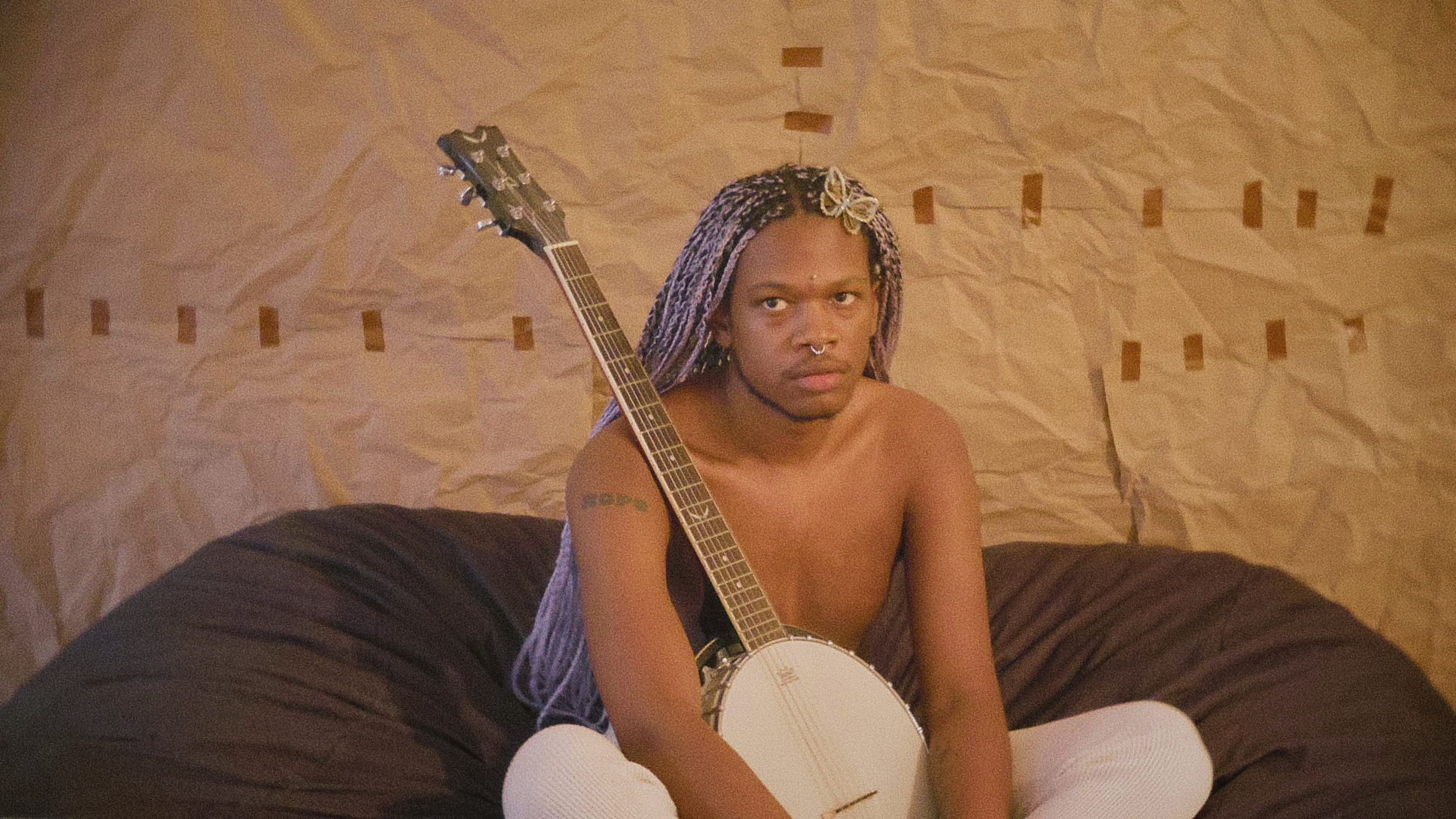 Shamir grew up outside of Las Vegas in a house full of music. He lived with his mother and his aunt, a poet who Shamir describes as "the OG bedroom pop artist." She'd invite her friends — a cool group of musicians in their early 20s — over to record songs in her room. Shamir, just a kid at the time, was enamoured by them, and begged his aunt to let him sit quietly in the room while they recorded. "I kind of got an early view of the songwriting process," he says, "which I think is why songwriting was always something that came really natural. I had an innate sense of it because it was always around me."
Shamir started writing his own songs in kindergarten, before he could even play an instrument. A few years later, not wanting to limit himself, he picked up guitar. "I saw how my aunt would get frustrated trying to find the right people to play her songs and I didn't want to be like that. I wanted to do everything myself." As a teen he loved hip-hop, R&B, classical jazz and country, and even experimented with performing as a country artist before sending a lo-fi pop demo to Godmode, an indie label in Brooklyn, and settling into his current project.
As a DIY, genre-busting indie rock artist, it's impossible to classify Shamir's sound into a single category. His extensive discography covers everything from lo-fi indie folk (2017's Revelations) to clubby pop (2015's Ratchet) and grunge rock (2020's Cataclysm), and is always reflective of how he's feeling at the time.
"Authenticity is the backbone of my career," he says. "I'm known as the artist who started in one genre, but was kind of coerced into it. And then realised, oh no, this is not what I want to do. So now I approach every record completely differently. I think when you don't put boundaries on yourself creatively, you're forced to write more. I don't feel like I have to do this for a specific reason… I'm just out here creating."
Shamir's self-titled record, out October 2, is lush with fuzzy guitars, thrashing drums, catchy hooks and the artist's signature soaring vocals. It's undeniably his most pop-leaning since Ratchet, and also his most personal. Featuring a wide array of musical influences from his childhood under reflective, resonant lyrics about identity, heartbreak and loss, the album covers a full range of emotions and experiences. In many ways, it's the coming-of-age album Shamir always wanted to make.
"This was the first record where I took the time to really write and craft the songs first, and then record," Shamir explains. He's used to writing and recording his albums all at once — his sophomore album, Hope, was recorded on a 4-track over a weekend, and Revelations was created in just two weeks — but he wanted the self-titled to be more intentional. That's why he chose to collaborate with outside producers for the first time since Ratchet.
"I hit up a bunch of producers that ghosted me," he says. "So I was like, well, okay, I guess I'm going to have to self-produce this record again, and try to really push myself. That's when Kyle [Pulley, a producer at the Philly music studio Headroom] emailed me. I thought, finally, a producer that understood the world I was creating and living in. It was almost like the universe knew I was struggling and was like, here you go!"
The 11-track record opens with "On My Own", a bright and bold garage-pop ballad that sets the tone for the album's introspective lyricism and dreamy, 90s-inspired production style. "I did the instrumental really quickly, but I couldn't get anything lyrically or vocally down," Shamir says of making the song. "Generally when that happens, I'll move on, but I knew the instrumental was special. I would come back to it here and there for over a year, until I went through the relationship the song is about. Then one day I was sitting in bed and the melody and lyrics just poured out of me. I hadn't even heard the instrumental in a while. I just wrote in complete silence."
The track includes the striking line: "I always thought my heart was freezing/ And I'm just cold/ But I refuse to fucking suffer/ Just to feel whole." Though written about a past love, it also epitomises Shamir's attitude toward music-making in general. "Creating art should be the last thing to break a sweat over," he says. "There are so many other aspects of my career that I do break a sweat over, and I don't mind as much, because I know that all of my music and all of my art was a labour of love."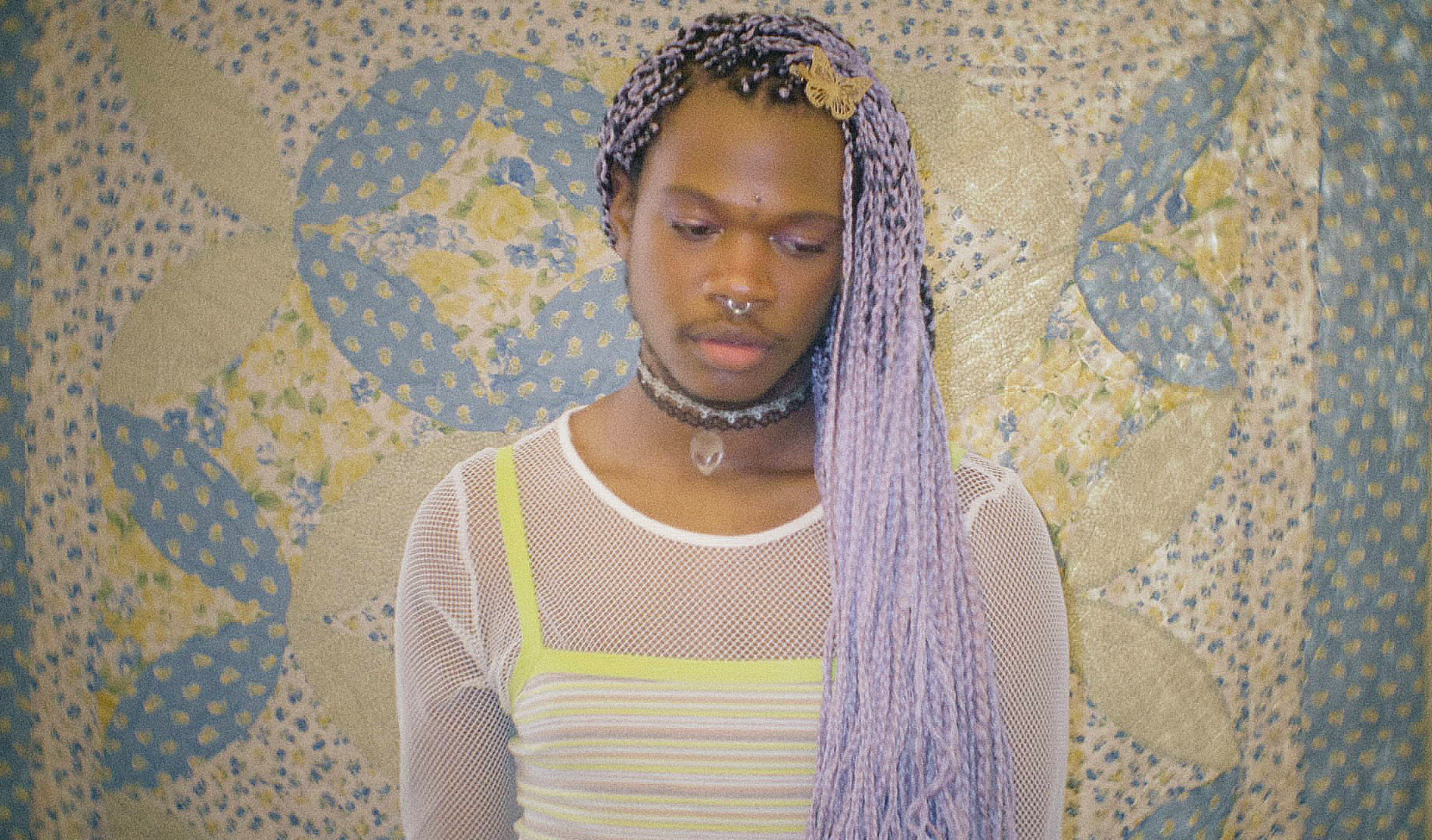 Shamir produced the gritty hard-rock track "Paranoia" himself, but worked with three other producers to give the album its nostalgic feel. His favourite track of the moment, the lo-fi, washed out "Pretty When I'm Sad", was the result of a collaboration with musician and friend Grant Pavol. "It has the most fuzz. It sounds the most 90s. If you told someone that song came out in 1995, they'd be like, oh yeah, sure." His other favourite, the upbeat punk rock anthem "Diet", evokes the alternative rock stylings of the early 00s. It's to Shamir's benefit that he still prefers analog to digital recording, and writes almost everything on his 4-track first. "It's so much more hands-on. That's how I like to work."
Last year, Shamir started his own label, Accidental Popstar Records, to give young DIY musicians the hands-on industry guidance he never had. "I'm whatever they need: producer, art director, videos. We don't have a budget — the budget is me — so if I can't find a way to get it done cheaply, then I'll learn how to do it myself. That's always been my philosophy." Taking creative control over the marketing of other artists gave him the courage to do it for his own music. As a result, he shot and styled all the visual components of Shamir, as well as directed the music videos for singles "On My Own" and "I Wonder".
"It took me a year and a half to build up the confidence [to take creative control]," he says. "It's weird that sometimes it's easier to do something you've never done for someone else than it is for yourself." The result? An album that is unexpected, beautiful and more true to Shamir than ever before.