Photography Sydney Yatco.
On Everlasting, Loyal Lobos befriends her teenage self
The Colombian singer-songwriter's debut album, executive produced by Teddy Geiger, translates sorrow into uplifting, feminist pop tunes.
Photography Sydney Yatco.
Andrea Silva has always been a rule breaker. When she was four years old her teacher pulled her out of class, marched her off to the principal's office and asked if an exception could be made so that she could join the school choir (most students had to be six or seven years old). "I was always in trouble, so I just thought I had done something wrong again," Silva remembers thinking at the time. But an exemption was granted and Silva went on to sing at funerals held at her progressive Catholic school on the outskirts of Bogotá.
Her teacher's intuition would prove vital in the years to come. At 18, after enduring more turbulence than most young people do in their teens, Silva desperately wanted to leave Colombia and start over, and while schools in Bogotá were suitable for most lines of study, contemporary music wasn't one of them. So she applied to schools in the US and jumped at the first one that accepted her, the Musicians Institute in Los Angeles. That school didn't gel with her either, but living stateside afforded her the ability to meet other young musicians with similar goals and ambitions. At a job working as a topline writer for the producer Mike McHenry (Miley Cyrus, Lil Yachty, Tommy Genesis) she met the musician Evan Voytas, who then introduced her to Teddy Geiger -- both Voytas and Geiger produced Loyal Lobos' debut album Everlasting (out August 7 on AWAL).
The album is a triumph for Silva, whose ability to translate sorrow into uplifting, feminist pop tunes places her in the company of Sky Ferreira and Lana Del Rey. She attributes this to the way she was introduced to music -- as both a salve and a remedy for other people's grief. "At funerals, it's sad but you see all this love and compassion. That's why sadness is a recurring theme in my music because in a way, I find it familiar," she says.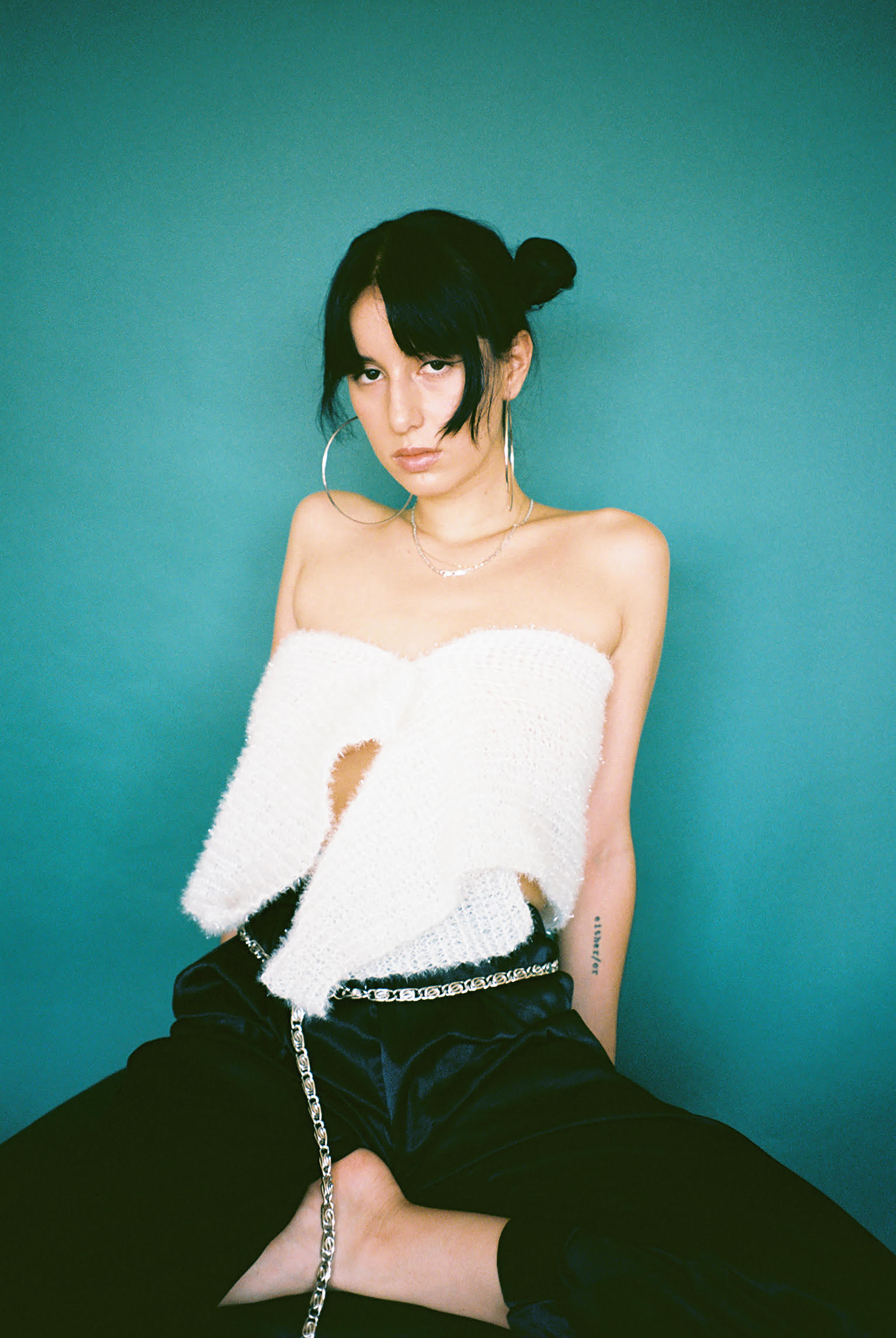 On Everlasting, Silva turns the spotlight on her own heartbreak, writing sweeping self-reflective soliloquies that combine her Latin roots with contemporary Americana. Each song is a portrait of endurance, redemption and growth -- through these songs Silva says she befriended her teenage self.
Shortly after entering her teens, Silva became the victim of a vicious bullying campaign. A fake Facebook account was made by several boys at her school and photos of her wearing a bikini that had been taken on a family vacation were uploaded to the page. Rumors spread that she had been found naked in a field with five other men. She was labelled a slut. "It hit many places in the city, it wasn't just within my school," Silva explains. "Even outside of my school I had to deal with people bringing it up to me."
"I was a 12-year-old virgin who had never had any sexual experiences, so it triggered this self-loathing, hypersexual part of me... I really hurt myself because of it," she says. "Then when I moved to LA it triggered waves of really bad depression. It wasn't even about what that period did to me, it was how I reacted after, and how my life became, how my sexual experiences became. All of it was so violent that it took me a while to not feel like a slut or to question what that term means -- I don't think that term should exist."
Silva revisits the callous slut-shaming on the scorching Latin pop song "Si Te Portas Mal (Be Bad)," which was a last-minute addition to Everlasting and is one of only three songs where she sings in Spanish. She attributes its late arrival to trauma, admitting that it was a personal milestone to write about the incident in her native language. "In a way, English was a shield that allowed me to express very intimate stuff that didn't feel so exposing," she says.
She likens her experience with language to that of the Colombian politician Ingrid Betancourt, who after being held captive for six years by the Revolutionary Armed Forces of Colombia (FARC), wrote about her experience in French. "Words are triggering, so even if you're saying the same thing in a different language, those words are not going to have the same effect on you," Silva says.
There was a time when Silva only sang in Spanish -- she grew up performing Latin folk songs by Mercedes Sosa and Silvio Rodriguez from her father's red leather songbook ("He would have friends over and they would say 'play this one,' and the book had the chords and the lyrics on it"). But when she moved to LA she fell in love with American indie rock icons like Elliot Smith, Alex G and Big Thief. The song "Heaven Adores You" is named after the 2015 Elliott Smith documentary that her ex-boyfriend introduced her to when they were dating. "He was my first real heartbreak," Silva says. "He exposed me to Daniel Johnston and Elliott Smith, a lot of artists that made a mark. We actually both got matching Elliott Smith tattoos."
The song is a rueful romantic ballad that could easily be confused for a deep cut on Lana Del Rey's Born To Die. The lines "Rock and roll can never die/ But it'll be different for you and I," are some of Silva's best (and there are plenty of good ones to choose from). "In a way, he did expose me to rock music," Silva says of her ex. "It's like, that thing you exposed me to is immortal, but we aren't."
Everlasting provides a lot of shelter for those wanting to get lost in a truly progressive indie rock record. The final track "Criminals," which Silva says is the one that first caught the attention of Geiger, is a Thelma & Louise-like tale of a ride-or-die friendship Silva had with the musician Sam Valdez ("We have grown apart, but I have so much love for her," Silva says of their relationship). It opens with a gentle guitar lick, then swells into a gorgeous cinematic rock ballad. "In that song I'm talking about the amount of love I developed for her -- in a platonic way, it wasn't a romantic relationship. But it can become your main and most supportive relationship; you will do anything for that person. You learn about their lives and you wish you were there."
It's the perfect road trip song for an adventure into the California desert, which is where, in a single day and on a shoestring budget, Silva and a small crew filmed the music video. Set in Joshua Tree and on the shores of the Salton Sea, it features Silva and another blonde friend of hers, Callie Snellgrove (the real Sam was busy), dancing around a campfire, swimming in a pool and roaming through the desert like runaways. It's a rapturous conclusion, but also an ideal entry point to a record that is restless and unpredictable, that sees genre as fluid and songwriting as spiritual -- an outlet for recovery and escapism.
Credits
---
Photography Sydney Yatco
Clothing CaliClub