Courtesy of Louis Vuitton
Louis Vuitton Men's takes Shanghai on the first stop of its SS21 tour
Last night, Virgil Abloh staged a live, audience-attended show in China's largest city, presenting his most assured vision for the French house yet.
Courtesy of Louis Vuitton
It was hard not to feel a pang of melancholic nostalgia as the models walked out of Louis Vuitton branded shipping containers in Shanghai for the brand's SS21 menswear show. An actual real fashion show, with actual models and real guests in seats next to each other. Most were not even wearing masks, just like the good old days.
There was the familiar rush of seeing the fashion industry's wonderful, expensive spectacle -- witnessing it secondhand over a livestream from thousands of miles away only reinforced that feeling of absence. It's something that just can't be captured with a fashion film, or a lookbook, or digital fashion weeks: that feeling of energy or adrenaline, and the momentousness of it all unfolding.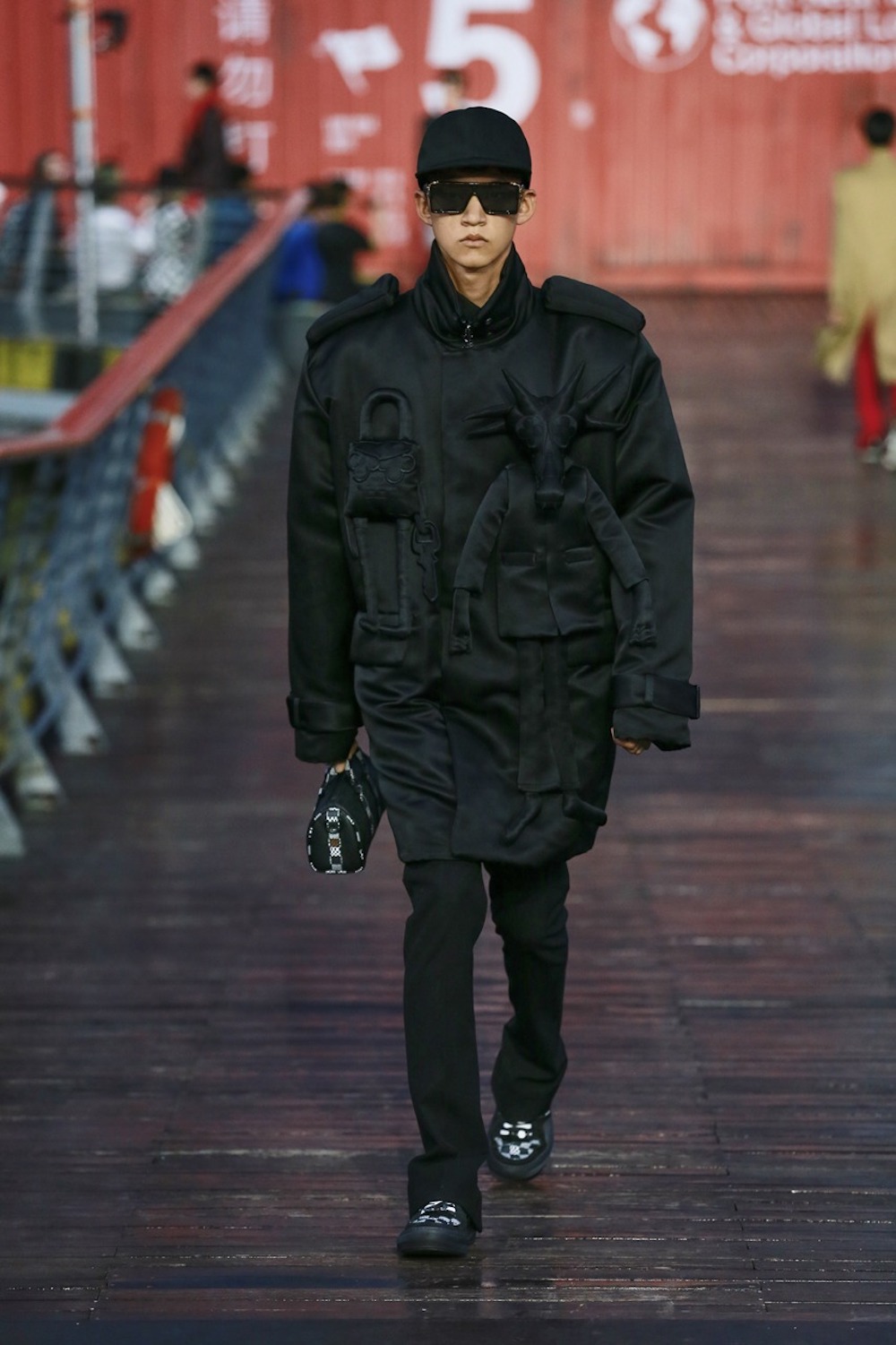 The story of this show began in July where the brand debuted the first part of the collection, as a film set in Paris. Then i-D Senior Fashion Editor At Large Ibrahim Kamara and Virgil Abloh -- neither was there in Shanghai -- styled up the collection, put it on shipping containers and sent it off to China's largest city for last night's show. It will carry on to Tokyo for the third and final part in September.
As a collection, it riffed upon, re-explored and consolidated much of the work Virgil has done at LV over the last few seasons: a foregrounding of tailoring and French savoir-faire seen from a global and diverse perspective. It's about the power of dreams -- those recurrent cloud and Wizard of Oz motifs -- and the ability to transform yourself, to break down barriers, to ascend. As Virgil explained in a short manifesto released with the show, he sees Louis Vuitton as a platform for exploring the "ideals of inclusivity, unity and humanity… It's my desire to imbue the traditional codes of luxury with my own progressive values." There was definitely a touch of Walter Van Beirendonck -- his wonky frame sunglasses, cuddly toy mascots and appendages affixed to suit jackets -- in the looks presented here by Virgil too.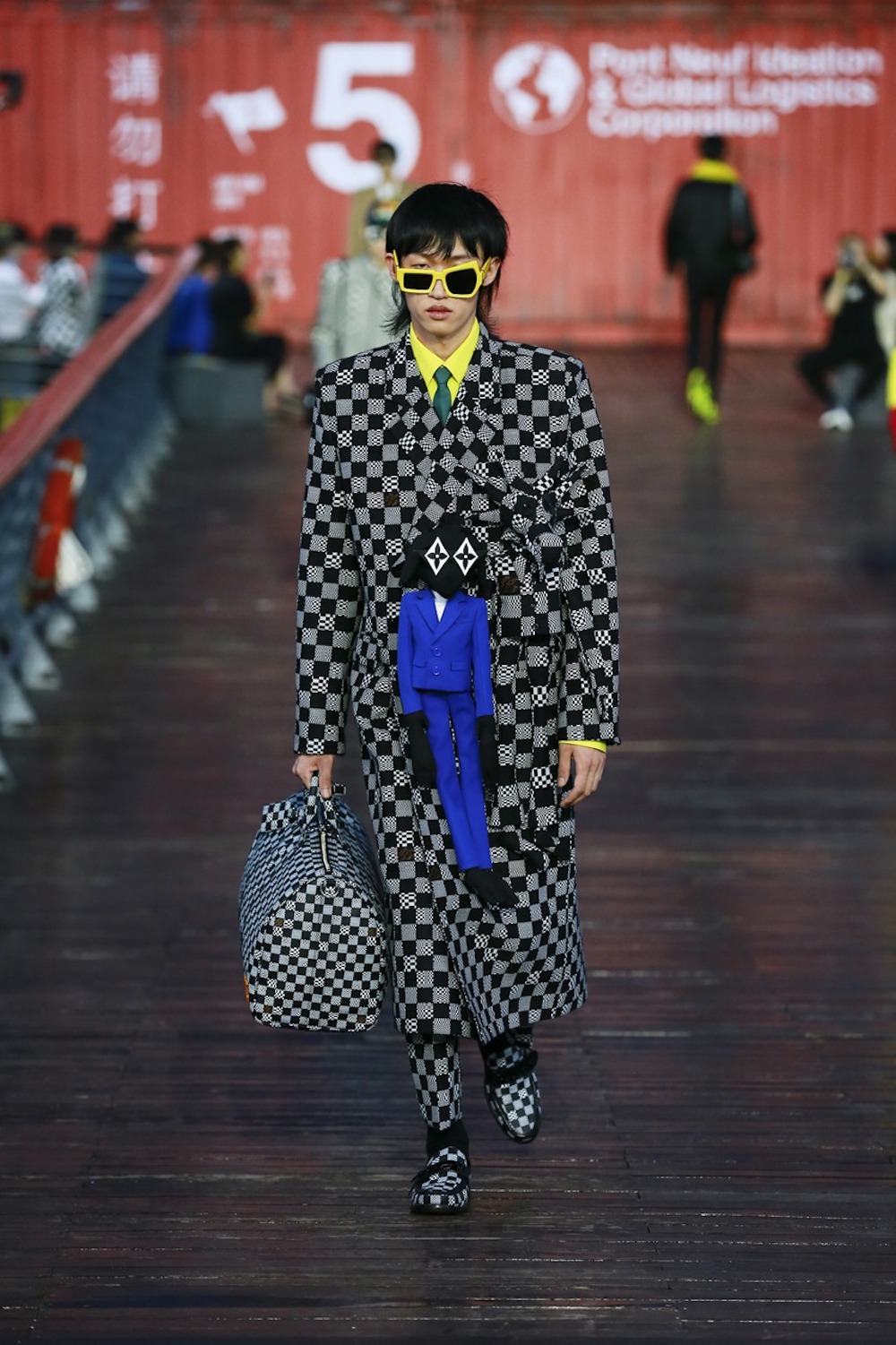 This season, those "progressive values" were in part about what he termed an "upcycling ideology" -- 25 looks of the collection made from recycled materials and 25 looks from previous collections, reimagined and reconditioned and given new life. It was, in part, an attempt to free some of the fashion industry from its addiction to newness and its inherent unsustainability.
All such gestures come fraught with accusations of hypocrisy but these gestures are better than none, and you would hope, speaking and thinking and looking wider than just Virgil and LV, that the fashion industry might use this moment in time to reconfigure itself into something a bit more ethically and environmentally sound. Is anything ever enough? No. But something is better than nothing.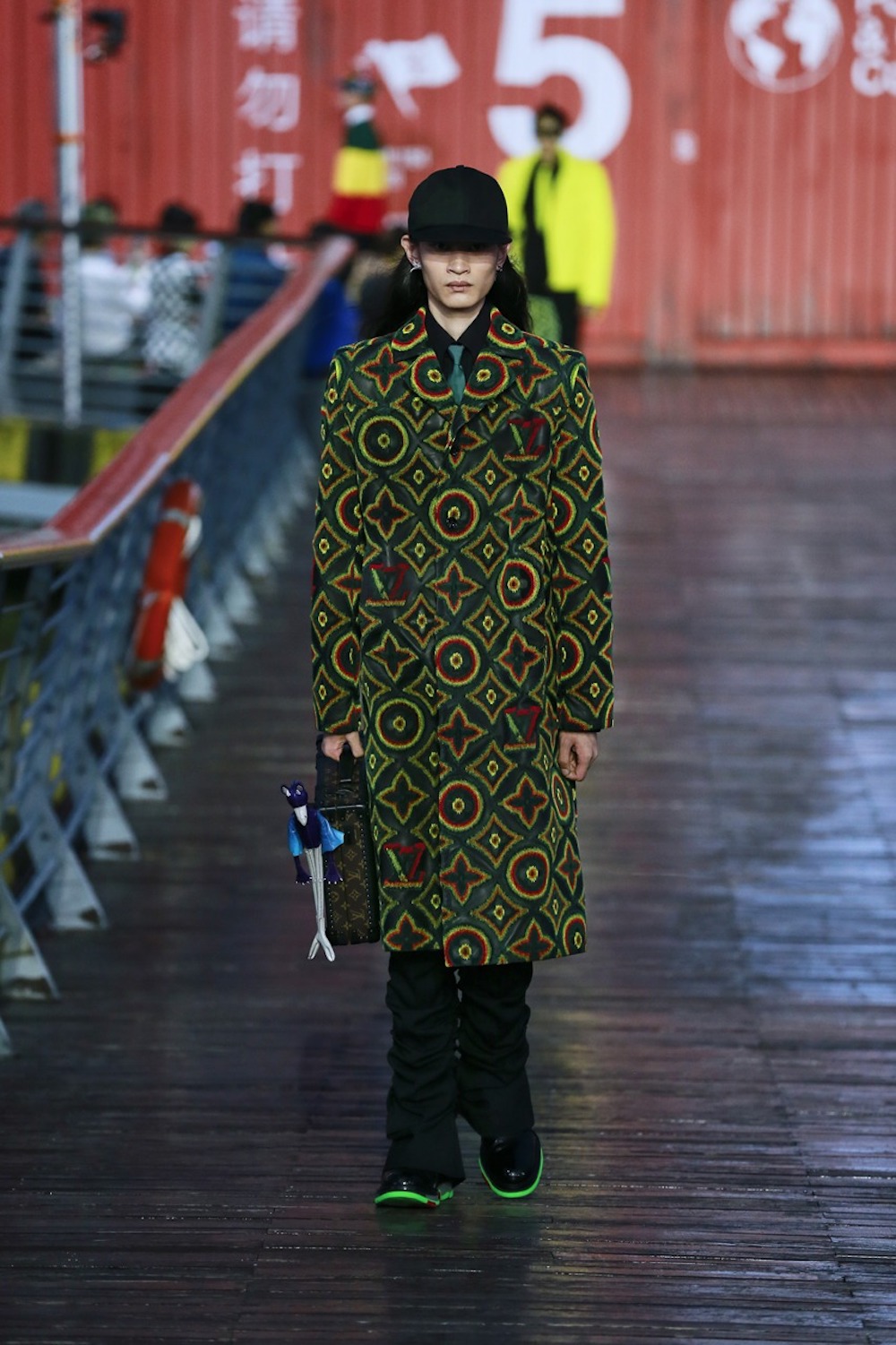 Virgil has always been most adept at making sense of the current moment and communicating it through visual culture. Here the message Virgil wanted to communicate was simple, yet powerful: inclusivity, hope, dreams. It was not only about imagining a better future but building one. He described the collection as "a Trojan Horse for the mind", which is exactly what he sees fashion as itself -- a way to carry subversive ideas across borders into new places.