Photo by Spencer Middleton.
Rising R&B star UMI makes soulful songs to help us heal
She shares her visual EP as the moon moves into Cancer, confronting queerness, breakups and her identity as a Black and Japanese artist.
Photo by Spencer Middleton.
"I feel like my mindset was like, I'm gonna make this the best summer ever. So, it's been manifesting into the best summer ever," UMI says with a big smile, lighting a handful of sage as she reflects on her last couple months in quarantine. The 21-year-old singer and songwriter Tierra Umi Wilson, known simply by her middle name UMI, made massive waves in 2019. She opened for Cuco and Conan Gray on national tours, released Love Language -- a visual EP that blurred the lines between anime and reality -- and solidified her place as a rising star in the alt-R&B world with her thoughtful neo-soul style and spirituality.

Now, she's ready to share Introspection, a visual EP that's two years in the making and dives deep into UMI's relationship with herself. Sonically, the work feels more developed than UMI's previous songs; it carries all of her familiar soulful energy, but everything from vocals to beats feels fully formed. "Open Up" brings her catchy, almost-pop lyricism to the forefront while "Broken Bottle" centers the track's steady, ringing beats.
Released as a short film created with Issa Rae's production company, Raedio, the EP also contains a core visual component that offers a nostalgic glimpse of youth through a multitude of stories -- many of which are centered around a raucous house party. We see a boy debating whether or not to text an unknown person, presumably his ex, and we follow UMI as she develops a crush on a girl, and gets into a fight with her mom over the fact that she doesn't have a boyfriend. Rather than follow one specific narrative, the film navigates friendships, breakups, queerness, Blackness and immigrant family dynamics through a variety of characters across the EP.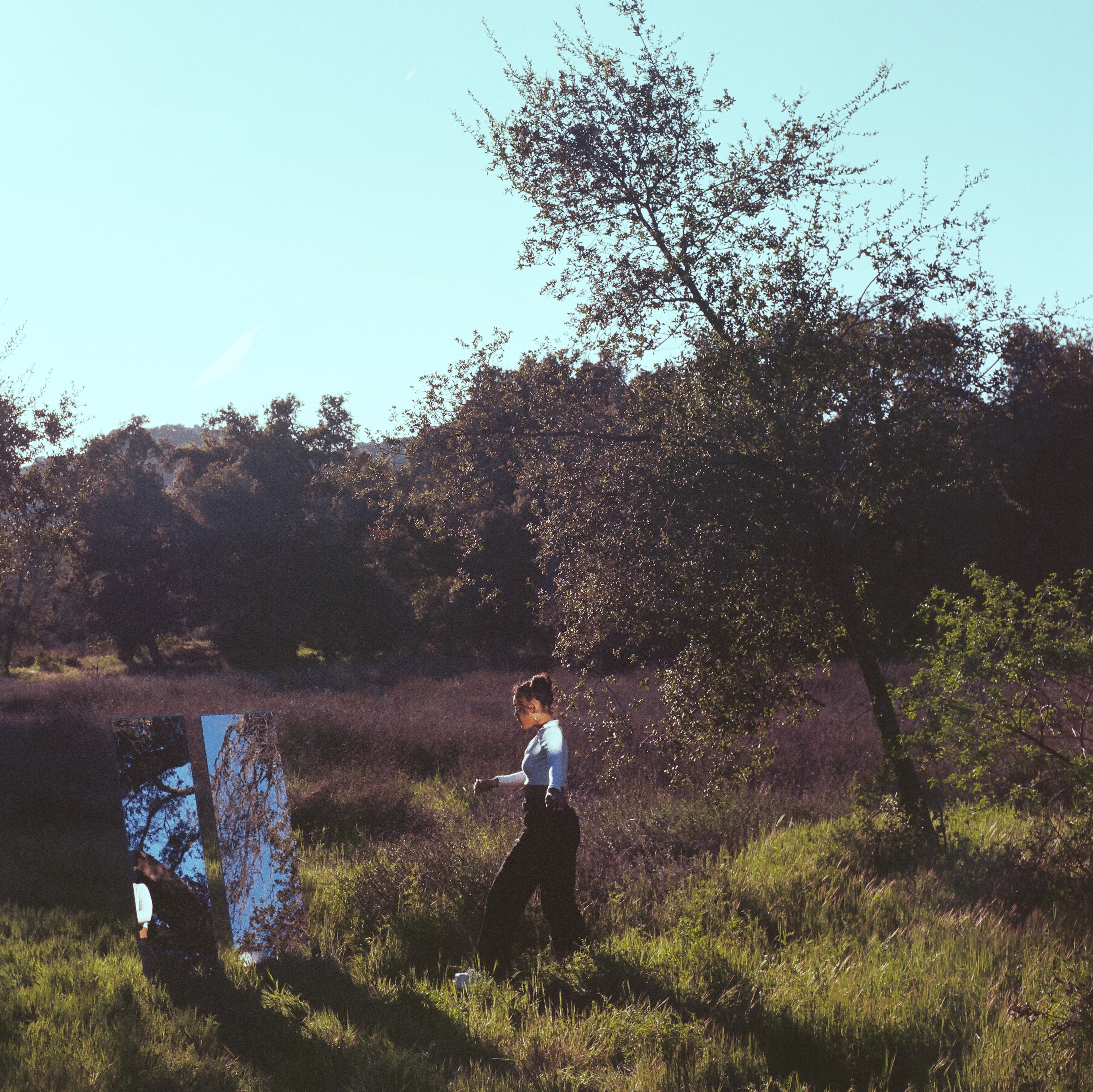 "The process of working on [Introspection] has brought me deeper within myself," she shares. "A lot of the fine tuning of the project happened during quarantine, so I had a lot more time to be like, what do I even want to say with my music, what do I want people to feel?"
In many ways, Introspection came together very serendipitously. After UMI spontaneously met joce, who she describes as her "soul sister and creative partner," the two quickly developed the film's concept in a 24-hour trip to Malibu. Every song on the record is a small pocket of UMI's growth and journey to find herself the last couple of years, a testament to how she feels "music transcends time, and you can create a body of work that comes from different parts of your life."
"When joce and I were writing the script, she would ask me, 'Where were you when you wrote this song? What was on your mind? We really got to the root of what every song was about and that was what we based the themes of the film around," UMI explains. "'Pretty Girl hi!' was about coming out and my queerness. 'Broken Bottles' was really about my relationship with my dad and alcoholism -- home life and those intricacies -- and finding forgiveness and peace in that. There's so much that the youth goes through right now... we wanted the film to feel like growing up."
Even though she draws artistic inspiration from artists like SZA and Erykah Badu, personal experiences are at the core of UMI's work. After Introspection, she's excited to take some time off from creating and just "download experience" she can share with fans in her future work. And now, in light of the Black Lives Matter protests sweeping the nation, UMI understands the importance of sharing her own experiences as a Black and Japanese artist in music.
"I feel like I have a lot of cultures, realities and experiences I get to represent. And I think representation is so important for people to feel seen and understood, to feel connected to one another," UMI says. "So as UMI, I want to continue to make music that provides a space of understanding and healing for people -- and I can do that just by being myself, not being ashamed to be me, and I can share that energy with people so they can feel uplifted through my music."
With all the uncertainty brought about by the pandemic, UMI has tapped deeply into her spirituality in order to quell her anxieties and maintain a healing energy. On social media, she will often guide her followers through healing or meditation sessions. And UMI practices rituals everyday on her own as well: Each morning, she writes daily manifestations around what she's grateful for, visualizes resolutions to situations that give her anxiety and repeat affirmations like "I am aligned" or "I am always in the right place at the right time."
She also tries to stay true to her name, which translates to "ocean" in Japanese, and really flow with everything the universe sends her way. Releasing Introspection on a Sunday, in contrast to the music industry's typical Tuesday and Friday schedule, is a perfect example of that. Building up to the drop, each of the EP's singles were released on full moons. For the complete project, UMI wanted to harness that energy and keep the momentum going by releasing it on the new moon in Cancer -- an astrological movement that signifies emotional release and inward reflection.

"Every full moon, every new moon, I feel an energy shift within me. We [as humans] have a lot of water within us, and the moon has a pull over the oceans and bodies of water. So to me, we're also pulled and influenced by the moon," UMI explains. "It only made sense to have the whole EP come out on [the new moon in Cancer]. It's also the Summer Solstice, which is a very transitional period within the year, so I just feels like my music will have its biggest impact on that day energetically."
At this moment, the future is still uncertain. UMI's excited to share an immersive live show with fans when in-person events are back and she can safely embark on her headlining tour. But for now, she's ready to take a step back, live life and find small moments of joy that help her trust in her journey.
"My joy is almost my guidance system through the world. I'm always making the right decision if that decision makes me happy. So, that's been a really big shift [over the last year]. I feel like I've just figured myself and my purpose out more," she smiled and paused for a beat. "I'm just happy."