Omar Apollo's quarantine in photos
See the lockdown out in the desert with musician Omar Apollo.
23-year-old Omar Apollo has been quarantining at his place in LA over the past few months, with his brother and best friend. Working on his debut album -- following two strong EPs released over the past two years -- he's devoted most of it to writing, recording and producing new music.
"I'd say it's taken up about 70% of my time," he explains over Zoom one evening back in May. "I started making so much shit because everything was open and there were no rules, and now I've pretty much finished the album, so it's cool." The outcome of the record has undoubtedly been shaped by the lockdown, he says. "It was definitely something else at first and it felt like for a little bit I was collabing too much. When the song doesn't come out of my laptop it just doesn't sound like me, you know what I mean? So, I started making all my shit again, how I used to do it. No one could really come over, so it was back to the basics. And then I got really into it."
He's certain that this focus has made him a better producer in the process. "And even like a better player, a better musician." "I've also done a whole lot of nothing," he adds, "But I had my days where I was in the zone. I was on the road for two years without being home for longer than a month, so it's also nice to feel like I have a home again." The other 30% of his time has involved riding bikes, working out, rearranging the house and making sure he's eating well. His hair is also currently bright green. "It's cool! I might just do blonde again too, I liked that."
For his contribution to our Quarantine in Photos series, Omar's shot photos on his film camera around a recent live performance in the desert. "I got some really cool pictures with my friends from the performance, and there's an Airbnb we just shot some cool ass pictures around too."
Daily average screen time on your phone? 5 hours 41 minutes. Have you read a book in lockdown? Dude, I tried to start a book club with my friends with The Alchemist, but honestly bro, I fucking suck at reading. Can you remember a particularly good meme that you've seen in lockdown that's made you laugh? This one was really funny. [Holds up a picture of Shrek running]. The caption was when there's a fight that you've been waiting to see in school. When you see a good meme, that can improve your mood for like three hours. An argument you've had with a partner, housemate or family member? I'm always fighting with my brother. But it's like a love fight. It's like our love language as siblings. A meal that you've made that you've enjoyed? Not gonna lie, I'm big on Postmates man. A strange impulse purchase that you made online? I bought five of these helmets for no reason. My brother has just been wearing them around the house and shit. They look cool and so I just bought five of them. They're old school. What is the first thing you want to do when this is all over? Don't be thinking that far ahead man. Release an album? Release an album man. Tour.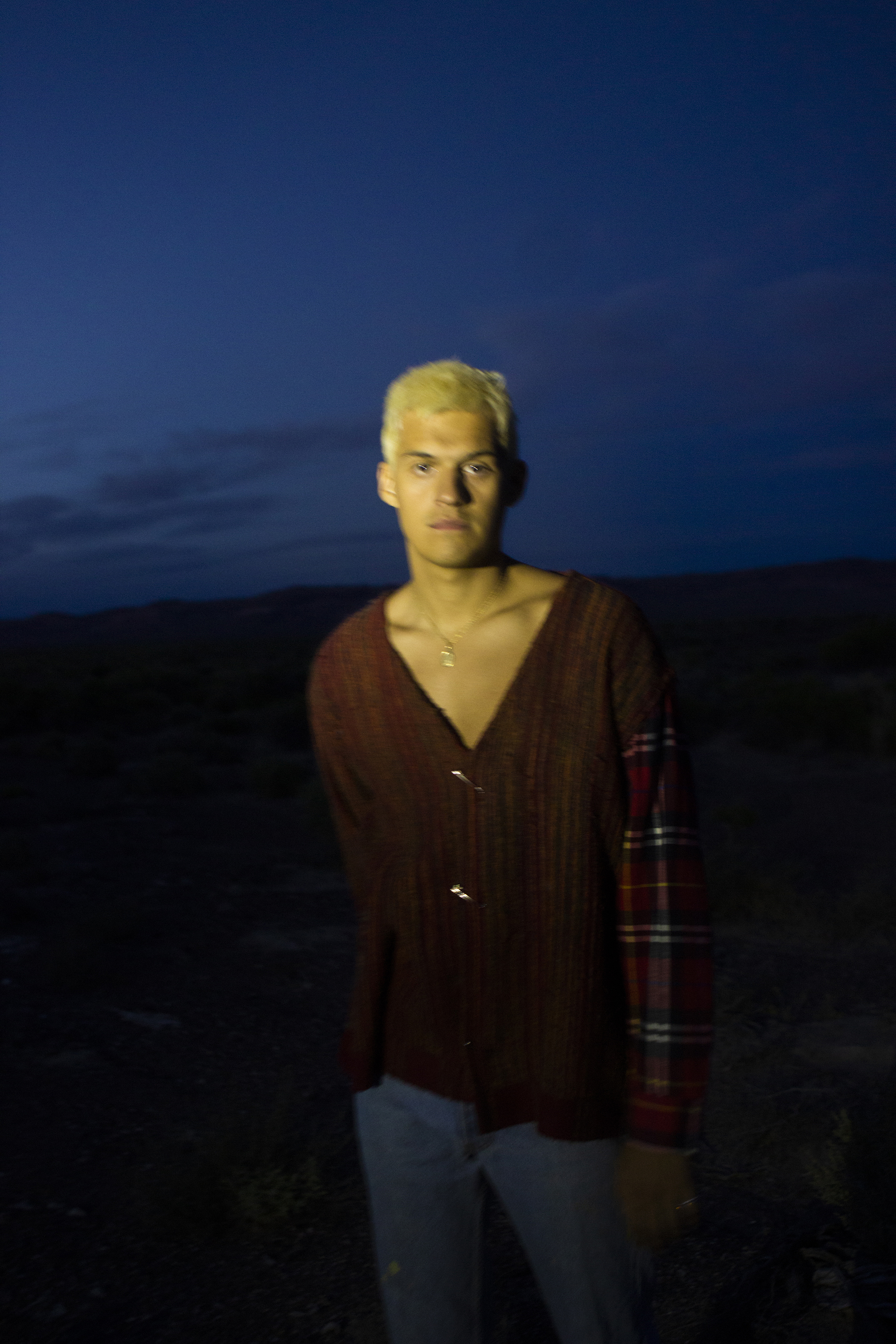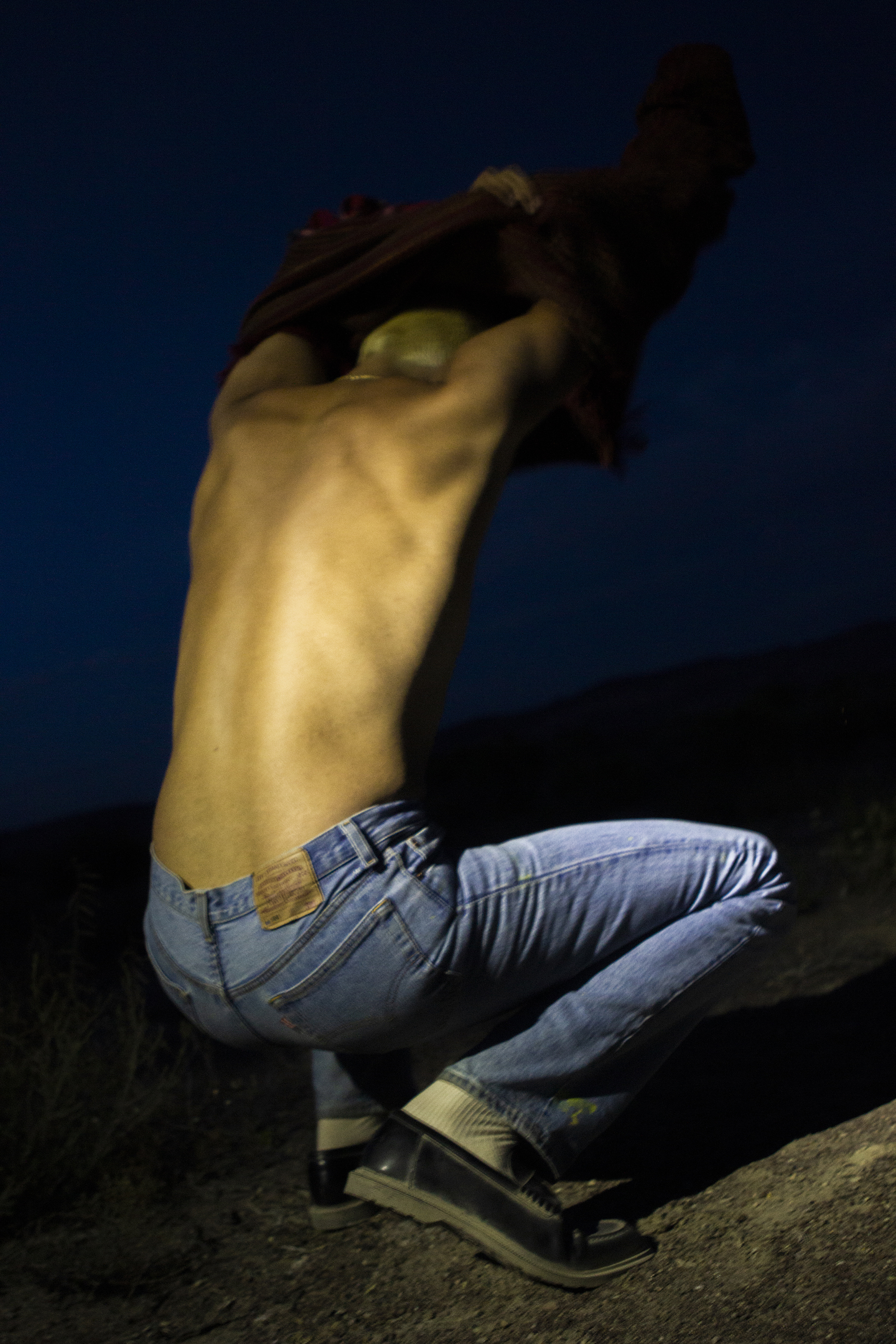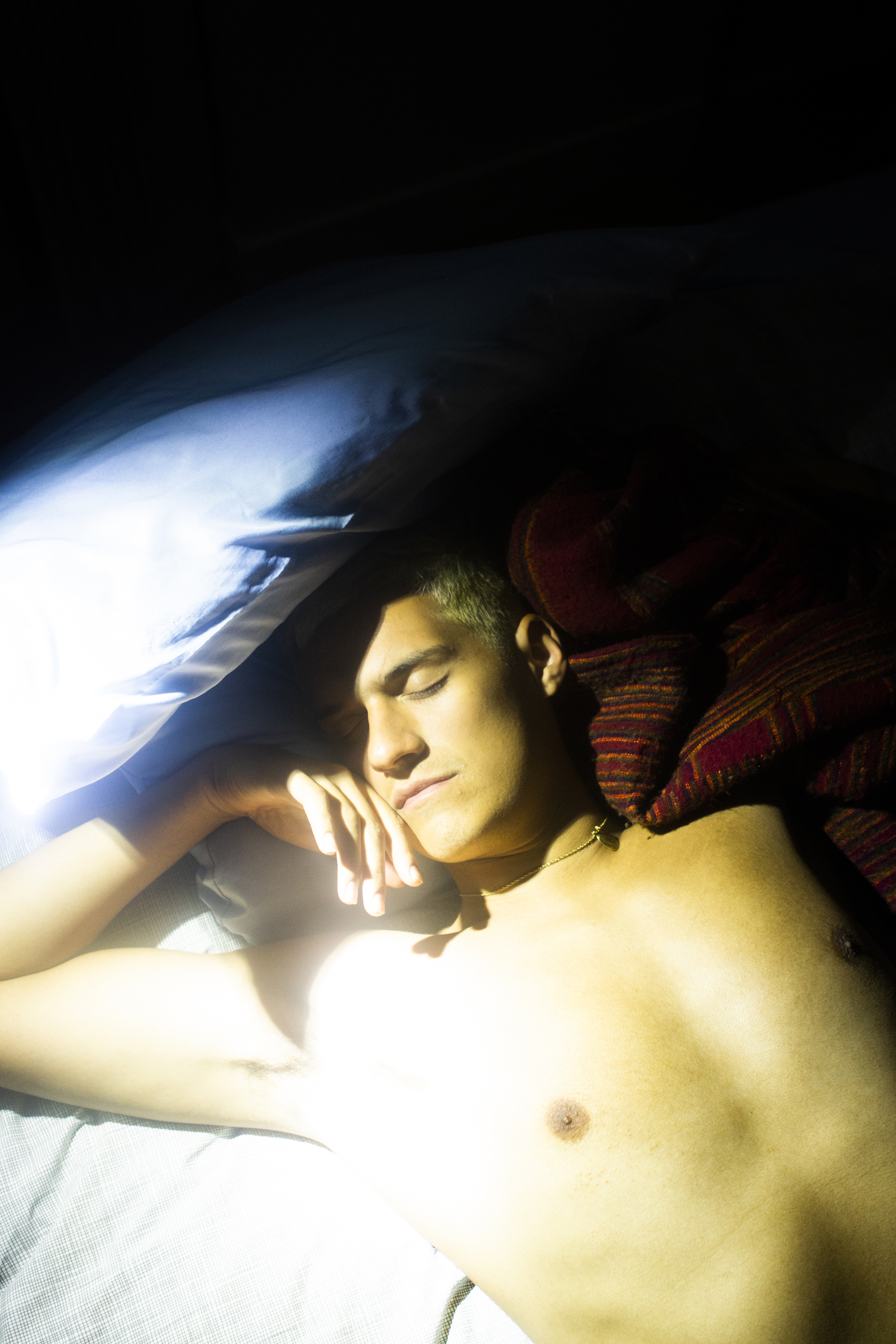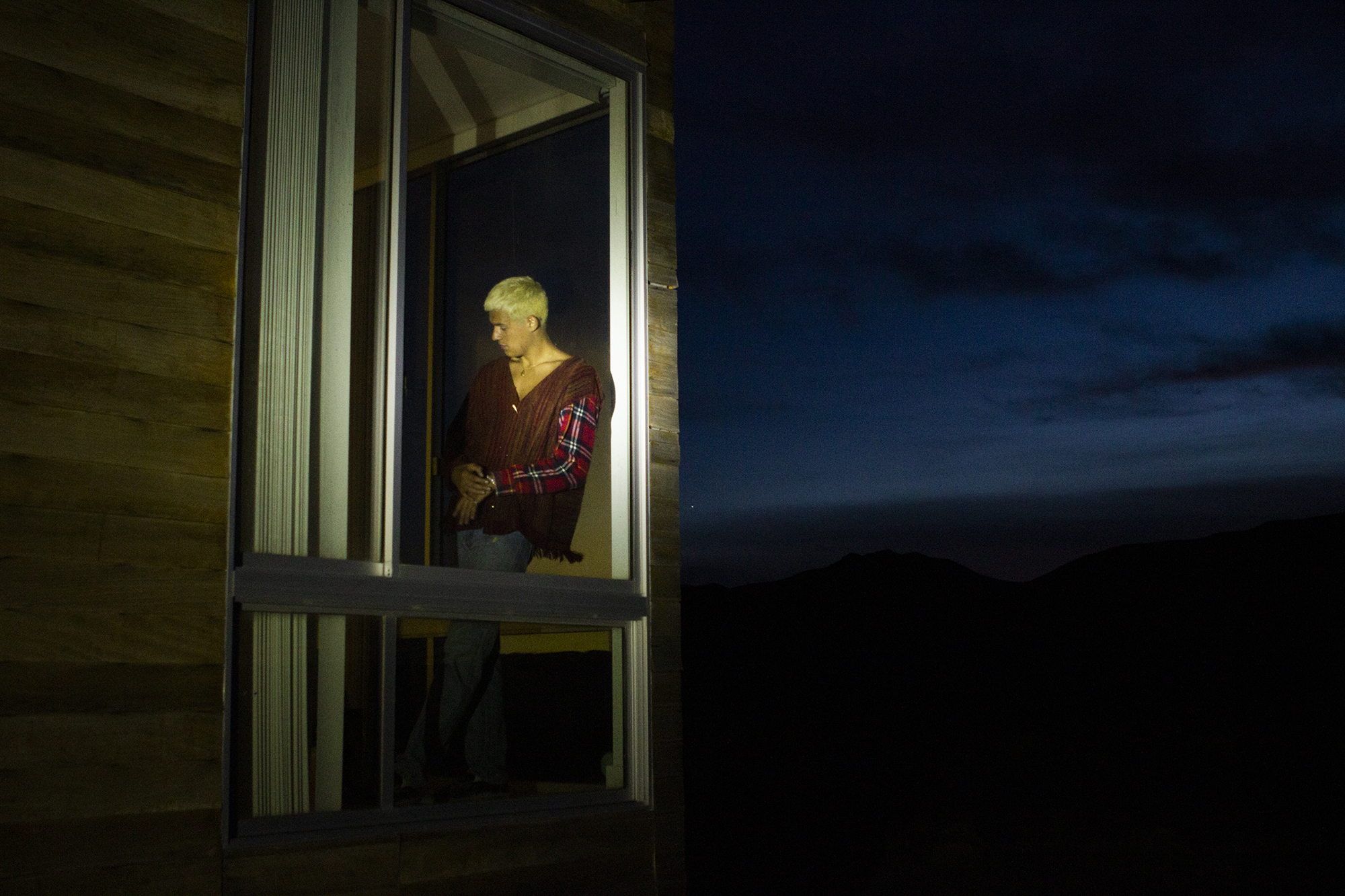 Credits
---
All images courtesy Omar Apollo